[기사 본문]
In the World Final Final of Summoners War World Arena Championship 2021 (hereinafter referred to as SWC2021), Asia Pacific regional representative DILIGENT won the honor of being the final world champion.
The final final of the SWC2021 World Finals held on the 13th in Korean time was a big match between Asia Pacific Cup 1st place DILIGENT and European Cup 1st place PINKROID, who defeated the prominent players in the quarterfinals and semifinals.
PINKROID, who defeated Korea's SECONDBABY 3-0 in the quarterfinals, was the first to be nominated for the final by beating the America's Cup No. 1 BIGV in the semifinals. DILIGENT, who was selected as the world finalist of 'SWC2019' and the strongest candidate for this year's championship, also joined the final by defeating rookie strongman MADREAMDY and another strong winner TARS in turn.
In the final final between the two players, a fierce psychological battle took place from monster ban picks. In the first set, after a deck strategy to counteract each other's attacks, PINKROID took the first victory by performing a powerful attack with the water attribute 'Ungmyo Warrior' and the wind attribute 'Dragon Knight'.
The victory in the second set went to DILIGENT. PINKROID continued the game persistently through the resurrection skill of the water attribute 'mage', but could not overcome the wave attack of DILIGENT's water attribute 'Striker' and the cancer attribute 'Dragon Knight'.
DILIGENT won once again in the 3rd set played in a 1:1 origin situation. DILIGENT, united by a combination of the wind attribute 'painter' and the fire attribute 'sea king', thoroughly blocked all attacks of PINKROID and created an advantageous battle situation.
After that, in the 4th set, DILIGENT blocked the attack of PINKROID's water attribute 'Sea King' with a powerful monster deck consisting of the light attribute 'Ungmyo Warrior' and the water attribute 'mage', and won a final 3:1 comeback victory.
As a result, DILIGENT, who suffered from being eliminated from the quarterfinals in the last 'SWC2019' World Final, defeated all the world's strongest players and proudly ascended to the position of the world's strongest, befitting the modifier 'a flawless matchmaker'.
Meanwhile, 'SWC2021', held for the fifth time this year, is a world competition to determine the strongest of the global hit 'Summoners War'.
The video of all matches of the SWC2021 World Final, which was broadcast live in 15 languages, including Korean, is on the 'Summoners War' e-sports YouTube channel (
https://www.youtube.com/SummonersWarEsports
) and through various channels such as Twitch and Afreeca TV.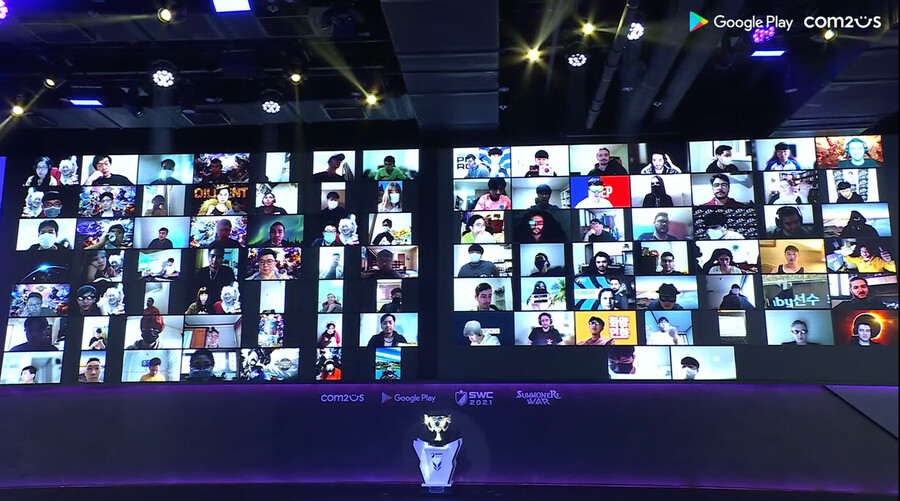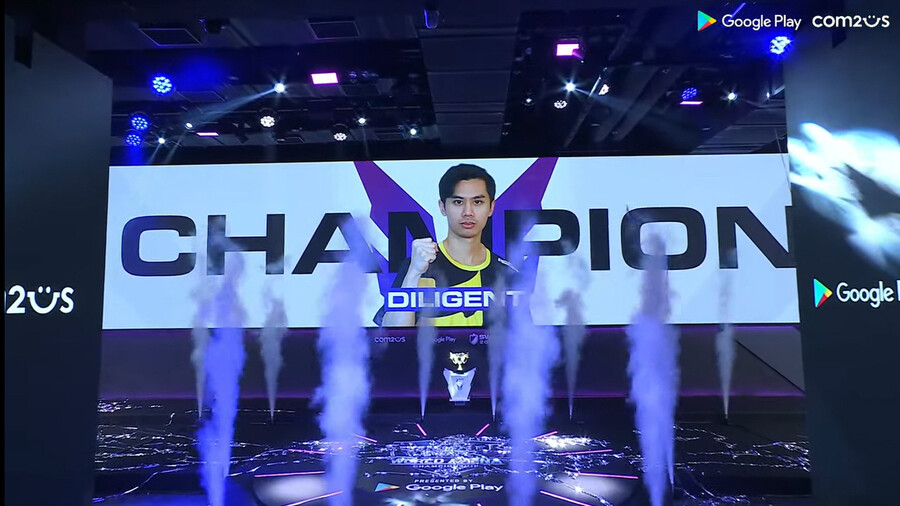 Reference-bbs.ruliweb.com