HTC's high-end VR headset 'HTC VIVE Focus 3', released for business use, is reborn as a more powerful standalone headset through a new update.
HTC announced that through the new update of the Focus 3, the maximum space that can be used to enjoy VR content while wearing a headset will be approximately quadrupled from 15mX15m to 33mX30m. The existing maximum value of 15mX15m is the same size that Oculus Quest 2 currently supports.
The Focus 3's built-in Location-Based Entertainment Mode (LBE) allows users to set up a permanent space to use, and the map sharing function allows them to share their space settings with other users' headsets. Through this, it becomes possible to collaborate in the same virtual space even for those connected from other regions. This is a function that can be used more effectively because it is Focus 3, which targets corporate customers. This feature is even more meaningful because HTC introduced it earlier than any other company.
Support for Wi-Fi 6E is also included in the Focus 3 update, which will continue to come in the coming months. It will support a higher bandwidth than the existing 2.4GHz and 5GHz bands, and it will be less susceptible to interference from other devices, so a more pleasant VR experience will be possible.
HTC's new headset, 'Vive Focus 3', features the best display specifications among existing all-in-one VRs, as well as a big improvement in performance with a replaceable fast-charging battery. However, due to the device price of about 1.5 million won, it did not have the ripple effect of 'Oculus Quest 2' in the meta. It is necessary to pay attention to how the Focus 3, which has a high-end performance that proves high device value through a new update, will affect the market.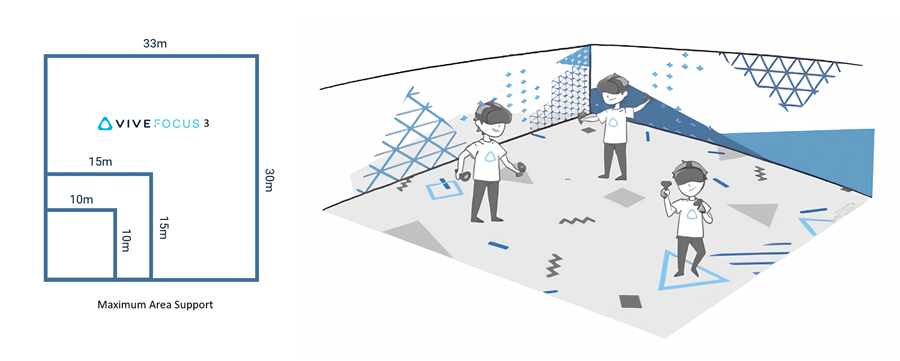 Reference-www.inven.co.kr