Data provided by ZOTAC Korea
ZOTAC Technology, a company specializing in GeForce graphics cards, announced on November 15 that it will hold the 'ZOTAC CUP Community Tournament', an online e-sports tournament that anyone of any age or gender can participate.
The title of this game of the 'Zotec Cup Community Tournament' is 'Valorant'. The total prize money is 350 dollars, and it will be held for one day in a single-elimination method from 7pm on November 20, Korean time.
The tournament process and application are hosted by Battlefy, and anyone 15 years of age or older can apply. However, you must log in and check-in to Battlefy at least 30 minutes before the start of the match, and receive game information through the Zotec Cup official Discord channel.
Prize money and additional loyalty points will be awarded to the winners of the competition at the same time. 1st to 3rd place in each tournament will receive a total of $350 in prize money and loyalty points divided according to their ranking. However, since the prize money is paid through PayPal, it is mandatory to fill out the registration form in advance and when applying for the competition.
Apart from the prize money, Zotech Korea will provide event prizes for the contestants. The team leader can apply as a representative through the participation event application link, and all 3 teams will receive a chicken gift card through a lottery. For detailed competition information and application Zotek Cup HomepageYou can check and apply at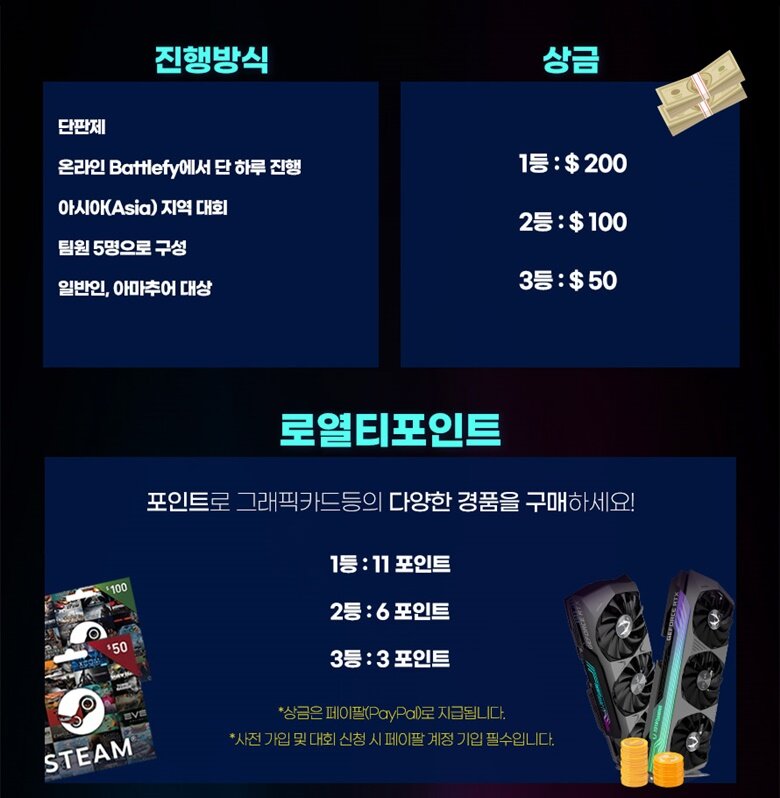 Reference-www.inven.co.kr