Data provided – Krafton

'PUBG Universe' of Krafton (CEO Chang-Han Kim) has released a preview video of the survival action webtoon '100'. Actors Uhm Tae-goo and Lee Hee-jun appear as the main characters of '100', and it is a video composed more like a movie trailer than a trailer for a webtoon.
From 11 pm on the 15th, PUBG Universe has been serializing three webtoons, '100', 'Night of Silence', and 'Retreat', on Naver Webtoon every Tuesday, Thursday, and Friday, respectively.
Among them, the webtoon '100', which was released today, is a work that depicts the story of an NIS agent 'Chun Ho-young' participating in the Battleground to find 'Kim Nak-soo', a member of the National Assembly who has disappeared.
In this preview video, which consists of a live-action version of a webtoon, actor Uhm Tae-goo appears as the main character, Cheon Ho-young, an agent of the National Intelligence Service. He will participate in the illegal killing game Battleground and perform his mission, and it also includes a tense appearance of pointing a gun at actor Lee Hee-jun, who he met last while repeating his survival, saying he is a 'traitor'. While it is not known what role Lee Hee-jun will play in the play, the preview video ends with the message 'First Webtoon', hinting at the colorful PUBG Universe contents to be released in the future.
Their past surrounding PUBG will be gradually revealed through the Tuesday webtoon '100' serialized on Naver Webtoon.
A PUBG UNIVERSE official from Krafton said, "The trailer for '100' is not only connected to the previously released 'Ground Zero', but is also a story closely related to the PUBG Universe universe. It will be fun to guess who it is through a webtoon," he said.
'PUBG Universe' is a worldview expanded from PUBG IP. Crafton is sequentially releasing content covering various platforms and genres, such as games, short films, documentaries, and animations, as well as games, centering on the keyword 'survival' of PUBG.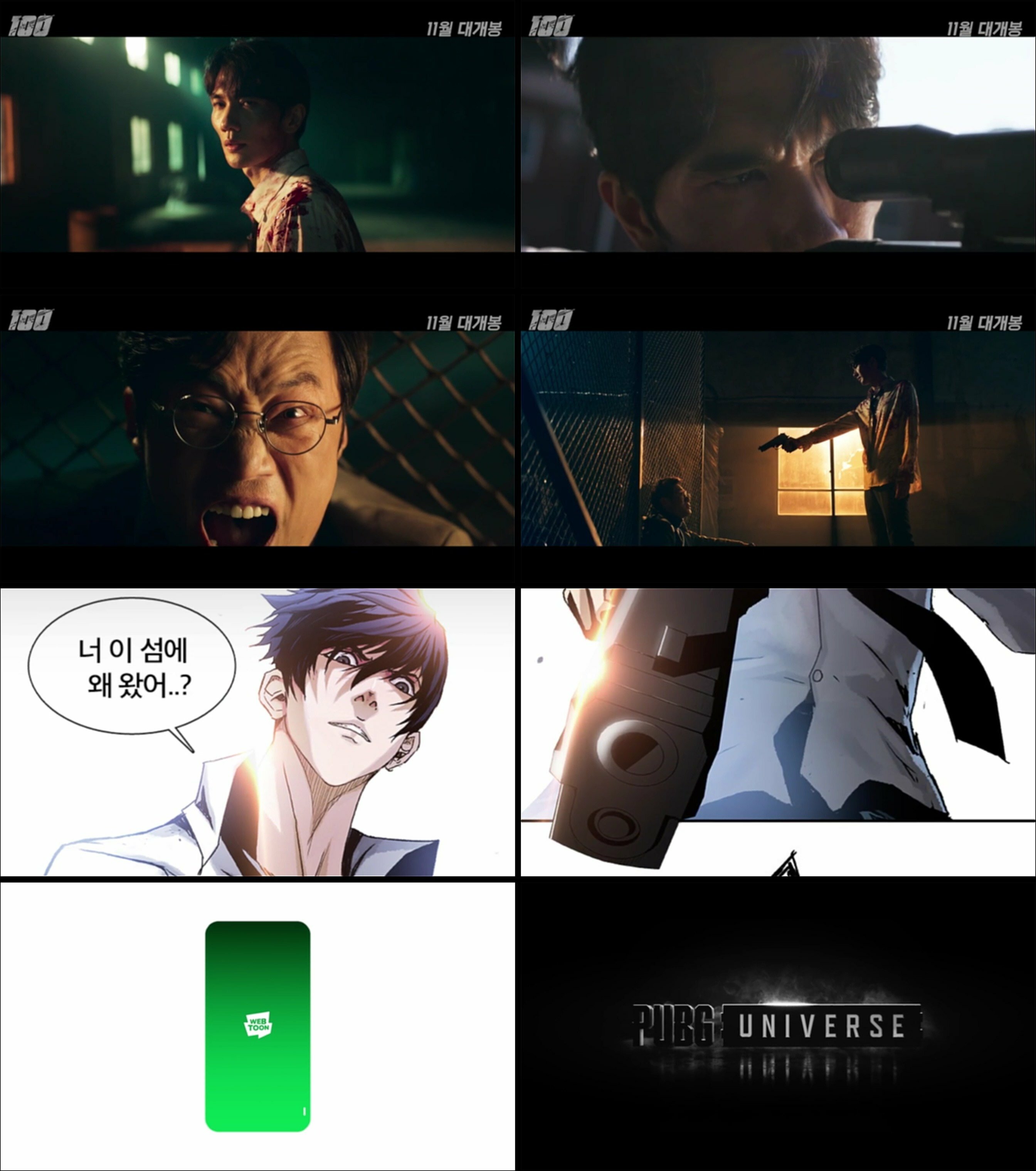 Reference-www.inven.co.kr