Wemade CEO Jang Hyeon-guk held a media conference at G-Star 2021 today (18th) and had time to receive questions and answers about 21 years' achievements and future business strategies.
Q. When the global version of Mir 4 showed the potential of NFT, other game companies jumped in. As an NFT pioneer, what do you think of the current market trend?
When a particular business is very successful, it is natural to study and benchmark it. Since Mir 4 has succeeded with blockchain, I think it is natural and good to have followers and follow them.
If you look at the social definition of competition in terms of competition, I believe that the word competition is established only if we undercut each other's strength. Therefore, other game companies have said that they will make blockchain and NFT games, but I do not think this action will reduce the value of WeMade.
Rather, from WeMade's point of view, I think that all blockchain and cryptocurrency companies can become our partners. I think WeMade has the ability to make the technologies announced by each company a reality.
Q. Many changes have occurred in domestic game stocks thanks to WeMade. When the stock price changed with one word from CEO Jang Hyun-guk, some people call him Korea's Elon Musk. What do you think of this?
I think of it as an encouragement to do well. It's been 26 years since I've worked in the game industry, and I think the biggest change is now. There have been many changes in the game industry so far, but these are mainly changes related to the success of certain games.
What Wemade is trying to do is not simply to succeed in the market, but to create a global platform that changes the market, and I personally feel proud of it. I will take it as a compliment in the sense of working hard, considering it as my last professional wish.
Q. It was a difficult time for WeMade when you took office in 2014, but in 2018, you became the longest-serving representative, and now WeMade is in its second heyday.
I joined Wemade in June 2013. At the time, Wind Runner was doing well as a mobile game company on par with Netmarble.
I realized that sustainable growth was not enough, and it seems that I have been thinking a lot over the past few years to find ways to achieve business success and grow as an organization and individual.
As there were many game companies that did better than us, we decided that the company could not grow significantly by doing the same as them, so we took a new approach.
It seems that it is important to try to recover the IP assets we have in the Chinese market or to adopt a new technology, blockchain. Now, unlike the past 8 years, the company's vision has become very clear, and I know that all employees, as well as game users and investors, understand it clearly.
To summarize, there were a lot of difficult times, but I've been thinking about making the company sustainable somehow, and it's so good that it has paid off to some extent. It is a seed now, but I am very proud of the confidence that this can become a bigger tree and fruit.
Q. There are games that are onboarded to Wemix. Are there any games you want to release in the future?
I said that I would onboard 100 games by next year, but I didn't say the first 100 after consulting with the members.
For now, if we calculate the feasibility of the plan, it seems that we can do it enough. Considering the speed of collaboration between the Wemix development team and each game development team, I see it as an achievable goal.
In the short term, more than 10 games are expected to be supplied within the first quarter of next year. We will continue to talk about our plans through market communication in the future, but we will probably see games coming out like real platforms from December. And I think it will be possible to see what kind of performance those games are achieving in the global game market.
Q. Two years ago, you talked about the licensing business season 2 in relation to Mir IP. Please tell us about the current state of future license-related business and future schedules or prospects.
There seems to be a bigger macro trend in how to understand the Chinese market than to temporarily develop a business. It is thought that the current climate in China is that large social changes overwhelm small businesses.
Not only future licenses, but also game companies in China are being affected, so I don't think the situation will change radically if we do something temporarily right now. However, in the fall of next year, the communist party convention is held, which is a very big event that is held once every five years.
After that time passes, all experts predict that the economic and social aspects will be rapidly stabilized. Therefore, rather than planning and executing the operation now, we have time to wait for that moment to check the plan or check the strategy.
However, as you know, in the case of The Legend of Mir 2, there are a lot of illegal games in China. In the past, the goal of the business was to foster illegal games, but now the overall social atmosphere is crackdown, so we are working hard on cracking down. i think it will come
Q. Wasn't it disappointing that you won the Business Innovation Award and didn't win the main prize?
It seems to be a natural feeling to regret not receiving an award. However, I would like to congratulate all the developers who received the awards we did not receive yesterday because they all worked hard to make great games.
It seems that the award I most wanted to receive was the Business Innovation Award. Until last year, the Business Innovation Award wasn't that great. Because I wondered if there were any names that fit. But we actually did a business transformation.
It was recognized as the most meaningful award for achieving innovation through company-wide efforts. I would like to take this opportunity to congratulate the development and business teams of Wemade and say that I am very proud.
Q. It is true that the model of Mir 4 is in its early stages and has achieved innovation, but after a period of time, criticism is likely to come about the P2E model. How do you plan to respond to this?
Everything in the world has advantages and disadvantages. They are willing to accept criticism humbly and improve if necessary. However, in the P2E trend, WeMade is leading, but WeMade is not making it. I think that no one can stop the huge flow. I think it is our task to make that flow into quality growth.
Q. I wonder how many people who play Mir 4 in foreign countries buy black iron a day and convert them to Draco. Are there any publicly available indicators regarding P2E?
Today is not a place to announce results, but it is not permitted by law to say specific numbers. So, rather than giving specific numbers, I think it would be better to give hints. The number of game users is constantly increasing, and it is not concentrated in one country, but is receiving a great response from all over the world.
Currently, it does not focus in detail on what purpose users play the game for. We're focusing on that because it's most important to keep up with the current growing trend. However, most users seem to have two purposes. The game is fun to play and to make money.
We can't analyze it accurately, and I think most users think that the game is fun and that they make money. I think users will know better than us how much Draco users are earning per day.
Sooner or later, a store dedicated to Draco called X-Draco and a team will appear, and NFT is expected to come out next month. As in the real world, how to use Draco is expected to develop in a way that shows different patterns depending on the user's judgment.
Q. What activities can be expected to improve the educational environment for children?
In fact, until last year, I couldn't afford to donate anywhere because I wasn't making enough money. I think this year has been a success, so I'm just starting to think about it. As the first implementation, we made a partial donation to UNICEF and are considering a plan to expand cooperation.
Since the organization needs financial support in order to continue and carry out its business purpose, we are considering providing long-term financial support for 100 years instead of one year, for example, and how much is paid per year.
On the other hand, many bio ventures are currently conducting research and development to treat mental disorders, and there is a study result that ultimately the game should look like it, and that the game improves when the game is fun. We are looking for ways to cooperate in that area.
We will diligently expand activities to return the results of growth through business and emotional growth to society and share with society.
Q. Steem has the secondary position that it will not allow blockchain. If the situation where big techs block the blockchain ecosystem pursued by Wemade expands, I wonder how they will deal with it.
Among the early blockchain pioneers, there are those who believe that 100% centralization is the only future of blockchain. Personally, I don't think this will become mainstream. Currently, there are several blockchain technologies, and as a technology, blockchain is used by both Google and Facebook, and is also used by government offices and government agencies. It is not necessary to see only extremes as blockchain, but how it is applied to society.
When Steam first released the same version as other games, Steam first contacted me, and they were very friendly. At the time, we could not play games that applied cryptocurrency due to the policy at the time, so we requested that only that part be excluded, and we released a version without it.
Steam is also very interested in our business model, and we are also very interested in persuading Steam, so if we keep talking, I think that one day we will enjoy blockchain games on Steam.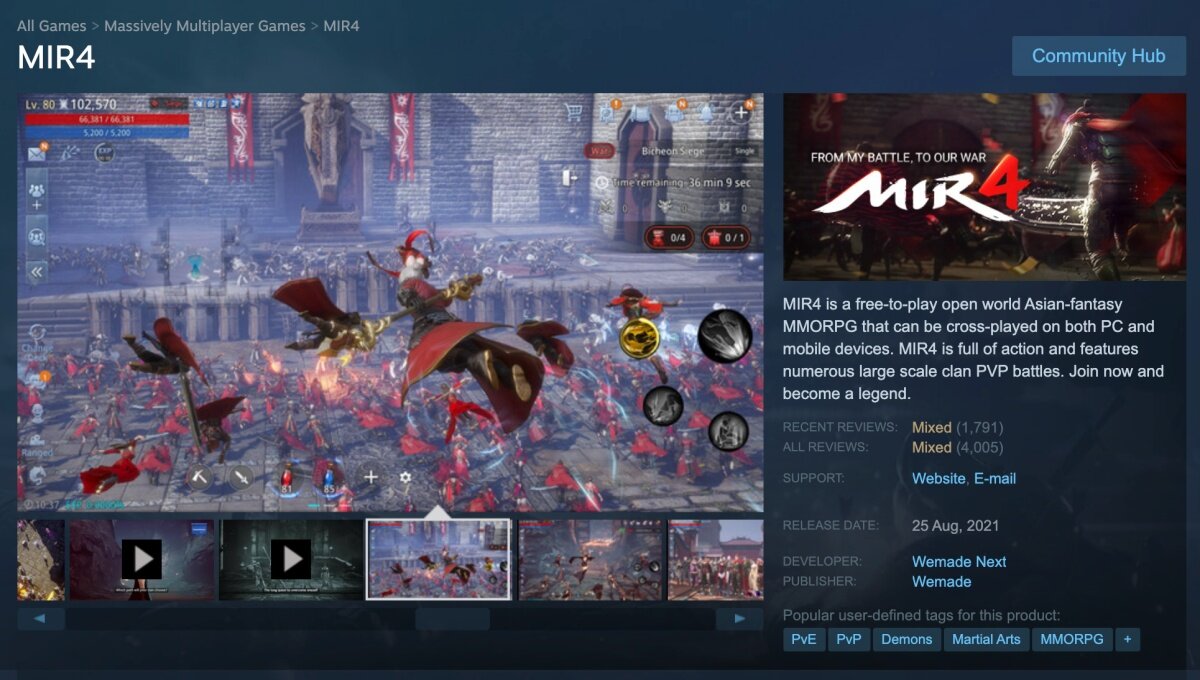 Q. You cannot release an NFT game in Korea, what do you think about it?
There are circumstances that we, as individuals and as a company, cannot control under given conditions. From a business standpoint, the laws and regulations of each country are conditions that cannot be done. Our position is to understand well and create and service businesses so that they do not conflict.
Unfortunately we don't know the laws of every country, but Mir 4 is our fourth game. Since it was launched last year, there has been no problem in the country that has been in service for a year. Anyway, I think we have no choice but to do business while obeying the laws of each country.
In the case of Korea, it was stipulated that it was meandering when the goods in the game came out, but there are serious doubts as to whether it fits the actual game play. I think that it will take a very long time to change the rules of other planets stipulated in the Game Criminal Act. Because there is no social consensus.
However, we are preparing to provide service in Korea at any time, and we believe that we will be able to meet if the laws and systems allow.
Q. I am curious about the status of major MIR 2 lawsuits.
In June of last year, he won almost 100% and received a final verdict. We are now in the stage of measuring how much damage Wemade has suffered from contract violations. The last trial was held last week and it's all over. It is expected that a judgment will be made after the last written document that summarizes each other's arguments. The verdict is expected to come out in the summer of next year.
Q. There are many environmental issues overseas regarding blockchain. It is an issue that a lot of carbon gas is emitted when mining blockchain and NFT. What does WeMade think about responsibility in the environmental field?
It is true that an ESG committee has been established internally, but it has not been studied yet. We are clearly aware that there will be demands for continuous cost improvement in corporate social responsibility and governance, especially in the global direction. So, we plan to actively plan and promote what we can do according to their needs.
Q. You recently joined the board of directors of Bithumb, but there are rumors that one of the reasons why Bithumb is not receiving business reports is that it is participating in management. What do you think about this?
I think there may be concerns about the listing on Bithumb. There is no problem at all as we have received and confirmed all current legal reviews and opinions. I also wonder why they spread malicious rumors.
Q. Wemix coin has risen more than 10,000%, but I wonder if it can be supported by WeMade's performance.
The total issuance of Wemix has already been set and has been issued. Currently, 1 billion has been issued, and although it increases by 3% every year, it is a very limited quantity. Of the 1 billion issued, Wemade owns about 84%, so I think it will be evaluated as a very important person in the end. Therefore, it is predicted that evaluation models will be developed gradually in that direction.
Q. At the last extraordinary shareholders' meeting, you were in a position that it was still premature to get involved in the management and operation of the secretary related to the inside director. Is this still the same position?
What I wanted to say at that time is that I am not considering any joint ventures in the long term. Korea sees that it is not a suitable environment for doing something in a situation where the regulations are not yet clearly established because the regulations have been set up and the regulations are being strengthened. However, there is a huge opportunity in the global market, and we believe that pursuing global opportunities is much more important from our point of view.
Q. I wonder if there are any additional listing plans on exchanges such as Upbit.
In terms of blockchain or the entire cryptocurrency market, Wemix is ​​one of several currencies. In order to become a game base currency, there should be more game coins using our currency, and it should be a coin that users can use easily. Therefore, we aim to list all of them on exchanges in the top 50 of the world.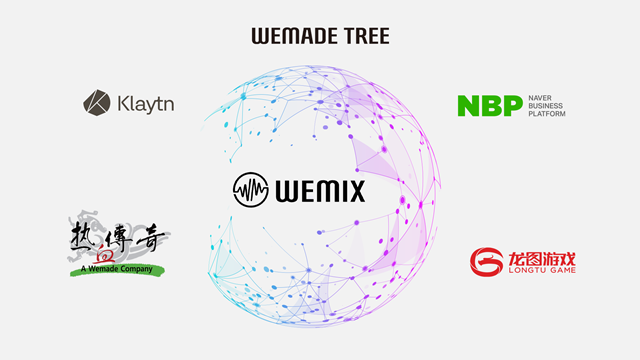 Q. You said you would make about 100 games using Wemix tokens by the end of next year. Specifically, how are you collaborating with other game companies, and I am curious about the flow or future plans.
Some of the 100 games are being developed by ourselves, and most are made in cooperation with external game developers. Mir 4 is the 4th game, and if we analyze why it succeeded in our own way, it seems that the previous three games had a kind of test purpose. If the previous game did this and that to try a blockchain game, Mir 4 was a well-made game that was verified in Korea, and I had the idea that if I put the blockchain properly and release it globally, it could be successful.
Currently, many developers are inquiring. The story we tell when we meet such people is that there must be a well-made game. It didn't work well for me to try it once as a test. When designing a BM, it is necessary to think deeply about which part will be coined as an economy.
Most importantly, the global P2E game market is in its infancy. In other words, there is a first move advantage. If you go fast, you can achieve much greater success than the potential of the current game. So, I think it would be better to inform the surrounding developers about that part and say that they are collaborating in various ways.
Q. You have been selected as an inside director of Bithumb Korea, please tell me in detail what kind of work you do.
They act as a member of the board of directors by advising on matters requiring resolution or participating in resolutions.
Q. After being successful with Mir 4, other game companies announced their entry into the blockchain market, but they say that games should be fun and that the game is competitive. How does WeMade respond in terms of gameplay?
I believe that the first success is a well-made game, that is, gameability. I don't think it's sustainable if you force a boring game into a P2E game. In the end, I think a fun game will be a huge success.
On the other hand, if you look at the game content market, competition in the content market appears in the mature market. Currently, such competition is emerging in the Korean market. However, in global P2E games, it seems that less than 1% of the players play the game. So, I don't think it's time to compete.
So, the very important thing to emphasize to the game companies we meet is to advance quickly. If you go fast, you can take several times the potential of your game. And if you want to go fast, I think you have to do it with us. With us, you will be able to advance quickly by reducing the time to prepare.
Q. Other game companies have emphasized the metaverse, but are there plans to add metaverse elements to the games made by WeMade besides hunting and combat?
There is no uniform definition of what a metaverse is. Everyone claims that their metaverse is correct. In the end, if we look at who does the best, I think that the metaverse will come out.
I personally have different opinions, but what everyone agrees is that Steven Spielberg's Ready Player One Oasis is a metaverse. But the creator of Oasis says that he made a game that everyone can enjoy.
It was impressive that while watching the movie, a new identity that was different from reality remained rather than VR. The second is that the economy is running in it. The biggest difference from the current game was to cash the game money and bring it out of the game.
Blockchain and cryptocurrency are the technological and economic foundations that break down the boundaries within the game and help bring goods out of the game.
Q. You said Mir M will be released in the first quarter of next year. Do you plan to release it globally first?
Mir M follows the same path as Mir 4. The first step is to make the game more well-made by releasing it in Korea. Then, it plans to release it globally by the end of next year at the earliest. The sequel after Mir 4 will compensate for the shortcomings of the previous work, and it is expected that an advanced blockchain economy will be applied in the future.
Q. You listed on Hobbit and Elbank, but there was no data distribution. Is there any reason why you didn't tell me?
Every exchange has a policy, and we just follow it. So I think it will be similar in the future.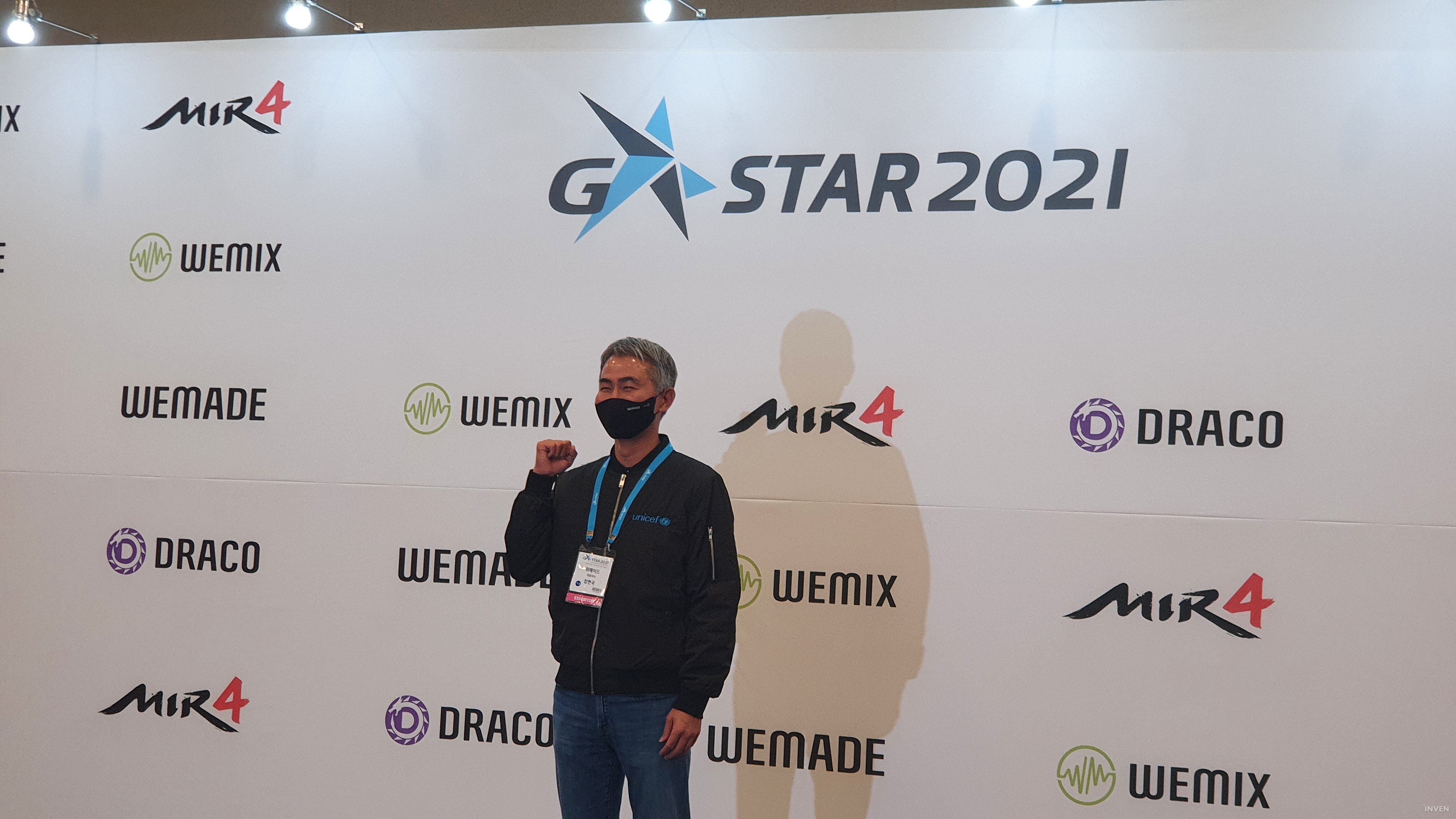 Reference-www.inven.co.kr