[기사 본문]
– Ragnarok Begins on the 18th, Ragnarok V: Resurrection on the 19th and Q&A
Gravity, a global game company, will hold a media showcase for two promising works in 2022 using Ragnarok IP at G-Star 2021.
This media showcase will be held for two days, November 18 and 19, from 11:30 am to 30 minutes, and will present 'Ragnarok Begins' and 'Ragnarok V: Resurrection', which are expected in 2022, to G-Star visitors and users who watch the broadcast. Introduce.
First, on the 18th, PD Choi Hyun-jin of Ragnarok Begins and the full body type business PM's title introduction announcement, along with a brief Q&A, will explain what users are curious about. Next, on the 19th, Ragnarok V: Resurrection Producer Jong-pil Cheon and project PM Jeong Jin-hwa will introduce the title and answer a brief Q&A.
Ragnarok Begins is Ragnarok's first multi-platform-based MMORPG, and you can enjoy exciting play such as multi-platform, side-scrolling play, and non-targeting battles. In addition, the game is developed around the story unfolding 100 years ago from the Ragnarok Online story, so you can enjoy a new story that is different from other Ragnarok games.
Ragnarok V: Resurrection is a title produced by the original company directly from the Valkyrie universe, and the 'V' of the game name is taken from the first letter of Valkyrie, and Gravity Neocyon's hit 'Ragnarok', in which the story progresses in an expanded worldview compared to the previous work. It is the sequel to "Revolt of the Valkyrie". You can enjoy different fun from previous MMORPGs while maintaining the cute play of Ragnarok.
A Gravity official said, "Introduction of two new titles awaiting release in 2022 will be held for two days. As various contents about the new title will be revealed, please watch it a lot through G-Star on-site or broadcast."
Gravity's G-Star 2021 media showcase broadcast is on the Gravity G-Star 2021 special website (http://gstar2021.gravity.co.kr/) can be viewed through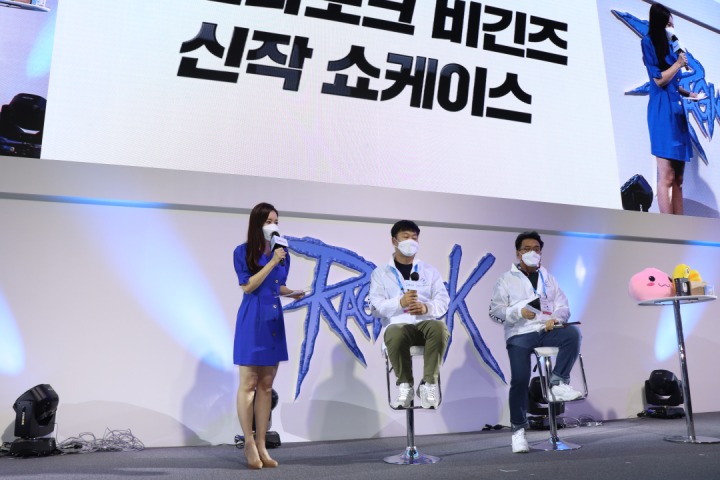 Reference-bbs.ruliweb.com