subject: From the beginning of 'Gungrave Gore' to the present
Lecturer: K-Kim – Studio Lee Ki-Mob / General Director
Presentation area: development, planning
Lecture time: 2021.11.18 (Thu) 10:00 ~ 10:50
Lecture Summary: The origins of Gungrave Gore, and the story so far
Gungrave Gore is the official sequel to the Gungrave series and will be released in 2022. Yasuhiro Naito, who was in charge of the original character design, and legendary artist Ikumi Nakamura participated and became a hot topic.
Through this G-Star, they also announced the Korean voice support for Gungrave Gore, which is currently under development. Gungrave Gore is the authentic sequel to the Gungrave series, where Sid returns to the world and shows Grave's journey to destroy a new foe: the Raven Clan. New dramas created by existing and newly appearing characters and various new actions will be introduced.
Through this international game conference 2021 (G-CON X IGC), general director Kei Kim gave a lecture titled "From the beginning of 'Gungrave Gore' to the present" and conveyed the path Gungrave Gore has walked.
---
■ Lee Ki-mob, a studio that turned crisis into opportunity
– Philosophy as a developer
---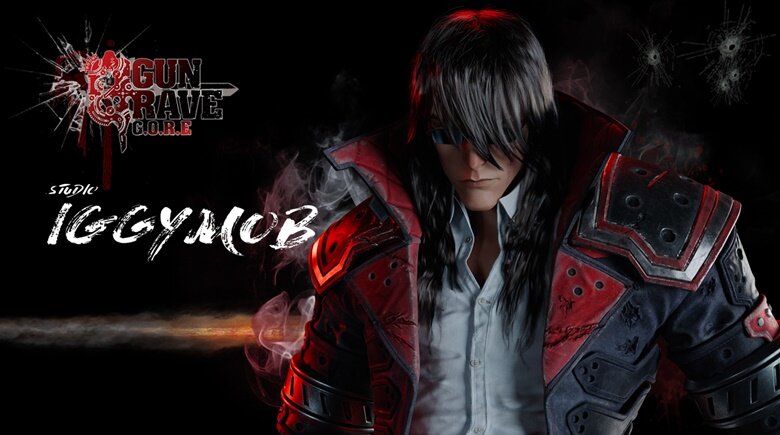 The Gungrave series is a shooting game series in which Yasuhiro Naito was in charge of character design and Osamu Kobayashi was in charge of world view design. preparing to become
General Director Kei Kim, who was in charge of the lecture, explained in detail how Gungrave Gore started and what process he went through to get to where he is today. The first meeting of the Gungrave series with Studio Lee Ki-mob, a domestic developer, was mobile. Studio Lee Ki Mob "Project Polaris"In 2016, in the mobile game era, where various IP mobile games were pouring out, an action shooting mobile was planned.
The first adversity encountered was also a real problem. The trend of the market is collectible RPG games, and various mobile games were born, which inevitably caused friction with the identity of IP. BM also had its limitations.
BM should be clear. How will you make money?
How is multiplayer?
How many characters appear?
How to obtain items? purchase? draw?
Are you picking a character? Are you picking up a weapon?
What is the update cycle?
General Director Kei Kim said that he thought that if he developed according to the trend of the times or the so-called trend in this way, he would be criticized not only by Gungrave fans, but also by general users. Studio Lee Ki-mob, who pursued fun through shooting, constantly thought about whether to change his identity, but eventually gave up on the mobile market.
After that, Sony made a console proposal to Lee Ki-mob, a studio that participated in the Play Expo. This is also the reason for the transition to PlayStation VR.
Using the engine learned while developing existing mobile games, and in a situation where PlayStation VR itself was receiving explosive attention at the beginning of its release, Gungrave VR was finally released to the world at the PlayStation Experience in 2017. At that time, I was strongly motivated through these phenomena, such as various feedbacks that became flesh and blood, and breathing with fans.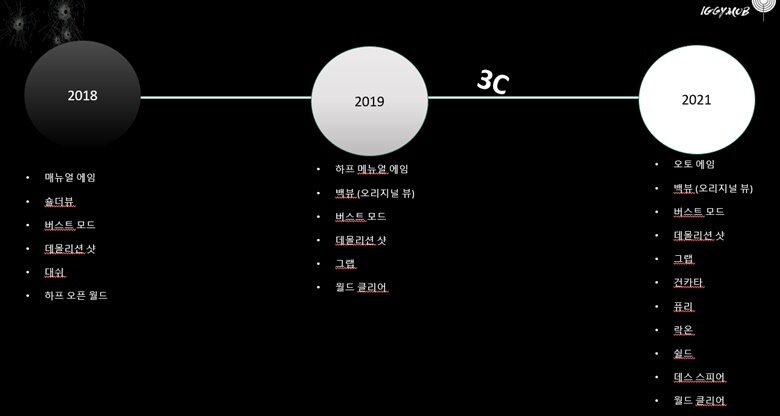 Since then, various gifts have been prepared for fans in various regions such as Korea and Japan. In Korea, limited clothing and goods were introduced at very reasonable prices through collaboration with New Era, and in Japan, Sega Games became a partner and learned many things through various experiences and events in places such as Akihabara.
Also, when it was released in Japan, a lot of Japanese fans cheered for it on social media. At that time, Japanese fans were really grateful for restoring their lost IP. I went to Akihabara to buy the Gungrave Complete Edition, but it was already sold out, and there was a lot of enthusiastic response.
Studio Lee Ki-mop learned the process related to global console game release, experienced collaboration with publishers, built network and PR-related marketing, and improved understanding of console development. As the biggest gift, it can be said that it made connections with overseas developers and artists, and opened up stories about various investments.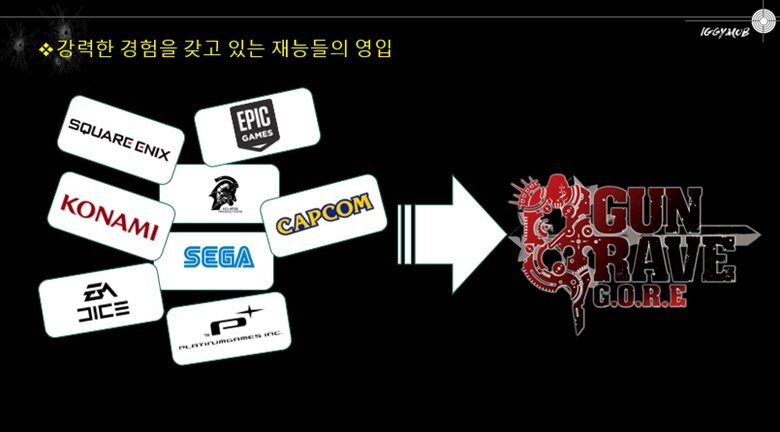 But it couldn't be smooth. What went through the so-called Death Valley. General director Kei Kim directly mentioned that he was 'conceited, not conceited'. He refused investment proposals, and walked around proudly with his so-called shoulders. Afterwards, the slogan, 'a game that beats a man's chest', which is now somewhat childish, was put forward.
Rather than having a detailed plan and putting it into action, he grabbed the keywords of the title in the past and admitted that there were also things like "Isn't it okay to do this?"
The original author was proud of Unreal Engine 4, the basic scenario and setting of an internal development team of about 50 people, and Yasuhiro Naito intervened in the development to preserve the originality. The direction was also taken as a semi-realistic/realistic visual.
And finally, through the Tokyo Game Show PlayStation lineup tour in 2018, they announced the development of Gungrave Gore. At that time, the atmosphere was such that Famitong, Japan's largest console game magazine, said, "On behalf of Japanese users, I am grateful for a Korean developer taking on a challenge that Japanese companies have not tried."
---
■ To fans waiting for Gungrave Gore
---
"There are still a lot of people who are developing console games with difficulty in Korea, so I hope you think about what you really want, what your vision and philosophy are, and go through those things well. If you look at the media or the community, the Korean game industry is really insulted. I eat a lot, but I wanted to point out that it is not true that Korea has only a limited genre and platform even compared to the nearby Japan.
And there is something I really wanted to say through this event, and there are cases where the company name is tied to a specific group, but I wanted to convey that it has nothing to do with it. This means that Lee Ki-mob's win is unique, and the mob literally means a monster. In addition, we are a domestic game developer that develops Gungrave Gore through the purchase of an official license.
Finally, we are very happy to not disappear and to be able to keep the promise we made to domestic users three years ago. We will continue to do our best to survive as a Korean console game company and deliver fun and emotion with our persistence that does not give up."
Reference-www.inven.co.kr