subject: Indie game developer's console platform game 'Ultra Age' production machine
Lecturer: Hyeon-Woo Kang – Next Stage / CEO
Presentation area: Planning, development, console
Lecture time: 2021.11.18 (Thu) 16:00 ~ 16:50
Lecture Summary: How did Next Stage, which started as a small indie game developer with four people, develop a multi-platform game that can run on PlayStation (PS) and Nintendo Switch? It contains the development process of 'Ultra Age', an action-adventure game that is about to be released on PC and XBOX, and the story after it.
When we think of multi-platform action games, it is easy to think of AAA games such as 'God of War', 'The Witcher', 'Uncharted', and 'Monster Hunter' series. However, there are indie game developers who bravely jumped into this industry dominated by large game companies and large capital. It is Next Stage, which released the action game 'Ultra Age' for PS and Nintendo Switch. Next Stage CEO Kang Hyun-woo is still working with 10 colleagues to present the best action experience to users.
Below is the full text of the lecture on 'Indie Game Developer's Console Platform Game Ultra Age', which CEO Kang Hyun-woo gave on this day.
---
■ I started because I liked the game.
---
"Next Stage started in 2015 as a group of four college students who liked games. What we originally wanted to make was a console game. However, when the team was formed, we didn't have much knowledge and information about game development. I started making mobile games. Also, mobile games came to the fore, and it was a good environment where I could use Unlean Engine 4 and open source for free."
"In the meantime, we have produced two mobile action games, Dice is Cast and Project Ac. However, Dice is Cast suffered endlessly due to the live service, and Project Ark's sales plummeted due to the shrinking mobile paid game market. As we moved into the age of gaming, we started looking at the console market in earnest."
"Next Stage is a developer specialized in gameability rather than maximizing profits through well-planned BMs. The console has been the platform we have been dreaming of from the beginning, and it was an opportunity to better create the action game we want freed from the constraints of mobile. The important part was that consoles are a huge market open to indie game developers, too, because there is a strong user base that likes packaged games, and there are actually a lot of action-adventure games that have been very successful."
"However, it was very difficult for a small company like us to develop a console game on our own. Therefore, we got a lot of help by collaborating with Visual Dart, a graphics consulting company that has experience in outsourcing AAA console games. So from March 2017 to 2021 Until September, after about four and a half years of development, we were able to introduce 'Ultra Age' to the world."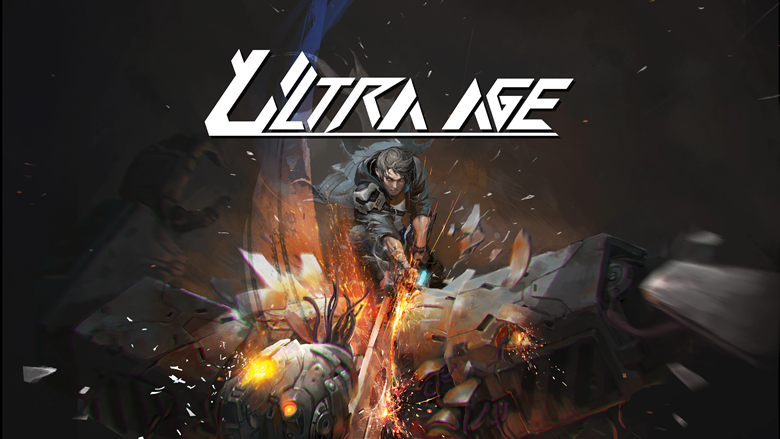 ---
■ 'Ultra Age' was created like this
---
"The initial plan for 'Ultra Age' was a combination of action-adventure and rogue-like genres that use various swords. It takes 2-3 hours to clear the game once, so it encourages you to clear it multiple times. We used our resources to create a prototype as quickly as possible, and there was only one purpose for validation: 'fun or not'.
"As a result of receiving internal and external feedback for the 'Ultra Age' prototype, the combat system received quite positive feedback. However, most of the other elements received negative feedback. There were a lot of reviews, so we focused on creating a system to create a clear character for the game.
"Actually, ideas don't come up very well, and even if they come up, it's not fun to make them. So we improved the game through a lot of anguish and 'shoveling'. Our 'shoveling' is development through trial and error. It's a series of building, testing, and discarding all systems, and then we choose the one with the highest probability of success."
"The characteristics of 'Ultra Age' that came out like that were a very fast combat system, monster type and weapon compatibility system, weapon durability system, and field conditions change over time. "Ultra Age" was demonstrated. In the process, we created a publisher, received investment, and continued to improve the game through feedback from users."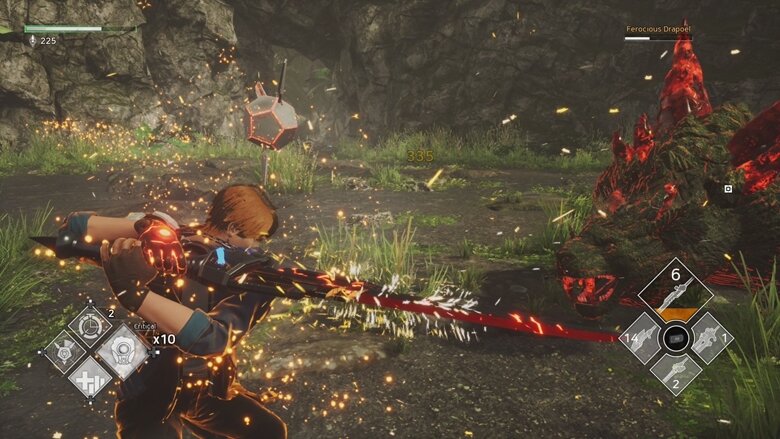 "In the process, we have made major changes to the weapon durability system. It was aimed at reducing the effect of monster antagonism depending on the weapon and increasing the durability to reduce the burden on users. However, this change was a major failure. The pressure and tension went away. Eventually, the system rolled back to the old one, and there hasn't been any feedback since then. We learned that we have to do it ourselves to know exactly what we do."
"September 2019 has revolutionized the development process with the addition of QA, animators and programmers. Active QA has reduced the number of late searches for gray zones, which has helped programmers with a lot of work. Moving away from the existing system of receiving animations from visual dart animators, we have a new system that allows the animators to create their own motions and even test them in-game, enabling faster animation work."
"After continuous balancing, 'Ultra Age' was released on PS4 and Nintendo Switch in September 2021. In fact, when the demo was released in mid-August, the overseas response was very good, so I had high expectations. Only ~70% came out. It wasn't long before I was able to find the reason in the reviews and user reviews, so I read, reviewed and organized almost all of them."
"The common keywords for the strengths were weapon system, durability system, and high-speed combat system. The common keywords for the weaknesses were voice actors, scenario, graphic quality, main character design, and difficulty. Similar keywords appeared in most reviews, so we We have taken the feedback and patched it repeatedly. Even now, 'Ultra Age' is being improved, and we are developing it so that it can be enjoyed on PC and XBOX platforms in the near future."
---
■ Post-mortem as important as development
---
"The reason we do post-mortem (analyze the cause of problems after performing calculations) is to grow and make a game that is more interesting and loved. It's a time to reflect on what values ​​you should take with you."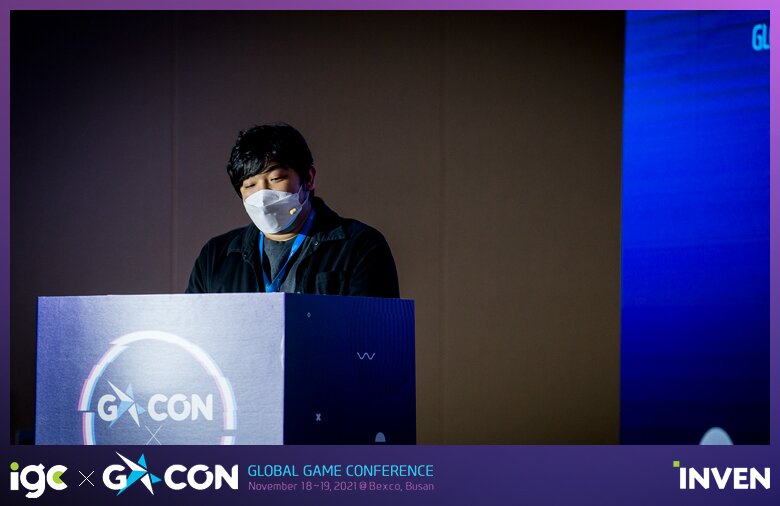 "The positive feedback we've received from experts and users so far has been that the combat system and boss fights are fun, fast gameplay is good, it's good to use swords with various characteristics, and it's fun to challenge because the difficulty is high. Conversely, voice actors We received negative feedback for his clumsy acting, plain character and level design, and incomprehensible story. Also, the high difficulty level, which was positive for some users, was pointed out as a disadvantage for others."
"So, we thought about what we did well and what we didn't do well. We liked the fact that the basic action system was well made, the fun we found was passed on to users, and the systematic version and schedule management were pretty good. It was also positive that there were very few. The regrets were that we missed the difficulty spike, lack of content, simplified level design and graphic quality due to lack of budget, and failed to correct the scenario due to trial and error."
"Also, there were many parts where our thoughts and the actual reactions of users were different. The battle system and durability system, which received bad feedback at one time, were considered the greatest strengths of 'Ultra Age'. There was a big difference in likes and dislikes about the trophy system, and users of both platforms expressed dissatisfaction with the difference in graphic quality between the Switch and PS4."
"There are also lessons learned from experience. Game shows are the best event to receive user feedback, developers think that the level of difficulty is unconditionally difficult from the point of view of users, and that prototype verification is essential for creating monsters. We were able to realize what value it is worth to take with us. We actively preserve the parts that users like, but we must maintain the unique battle system unique to Next Stage."
---
■ Multi-platform game development for anyone
---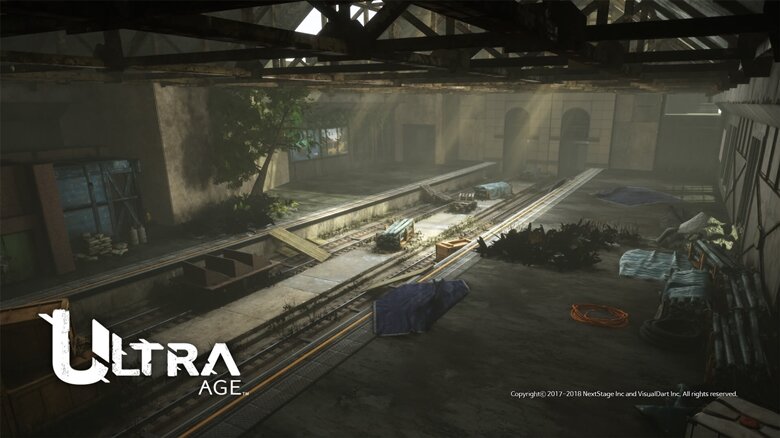 "The biggest thing I realized while making a console game was that the development period took a lot longer than I thought. Also, playing a console game and developing a console game are completely different areas, and I learned that there are many things that seem the same for each platform but are different. In the other collaboration process, we went through a lot of trial and error. What was disappointing was the lack of experts in console platform, especially in Korea. However, console platform holders such as SIEK and Nintendo provide a lot of knowledge generously. "
"When developing multi-platform in a small team, it's good to consider all platforms from the start. Getting the developer devkits asap as possible and playing the prototype will give you a rough overall schedule. Also, the UI for similar games from the same genre. By analyzing and UX, and using convenient features that are essential to our game, we can develop more efficiently."
"It is also important to understand the characteristics of each platform. It would be best if everyone involved in the development was familiar with all the platforms. If not, at least you should have a good understanding of the flagship platform. I recommend watching three party games right up to the ending. But don't think, 'I've only played this game this much,' because the game we're making will be out in a few years!"
"'Ultra Age' is the first console game that was completed with a lot of effort. I hope that 'Ultra Age' will continue to be a popular game in the future, and based on this experience, we will make more cool and fun games. Also, if you have the will and knowledge to create, and if you consider various situations, you can make a multi-platform game even with a small number of people. Since we completed 'Ultra Age', you should be able to be clear."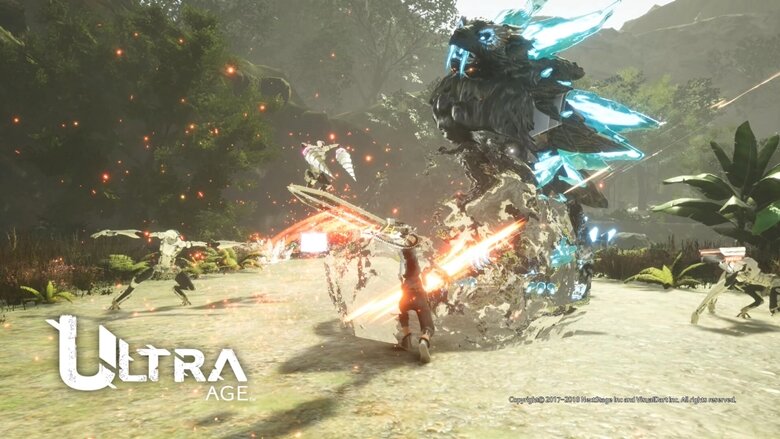 Reference-www.inven.co.kr