subject : 'Data Fabric' to more easily manage valuable data of the enterprise
Lecturer: Jinho Kim, Dongwoo Kwak – Oracle / Managing Director, General Manager
Presentation area: Development, Server, Cloud
Lecture time: 2021.11.18 (Thu) 16:00 ~ 16:50
Lecture Summary: Recently, companies need meaningful and insightful data analysis by integrating scattered data into one platform and simplifying data management. To this end, a data fabric platform that can continuously manage data events ==> data pipelines ==> data analysis is in the spotlight. Enterprises can use the data fabric for integrated data management and analysis tailored to the game industry's multi-cloud strategy.
---
■ What services does 'ORACLE' provide, and what strengths does it have?
– Best performance and price competitiveness
---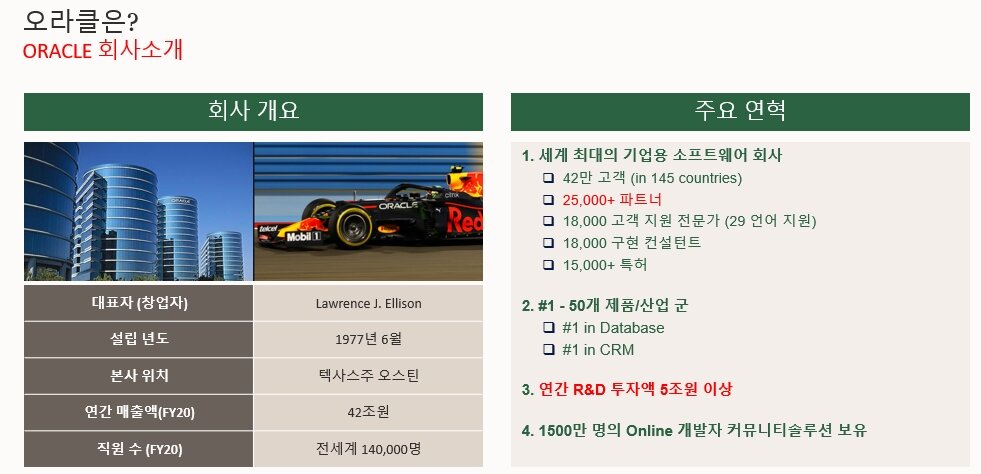 On the first day of the IGC, the lecture was held under the theme of 'Data Fabric for Easier Management of Valuable Data for Enterprises' and started with a presentation by Jinho Kim, Managing Director of Oracle. He talked about where the competitive edge of Oracle services is through practical applications of Oracle Cloud Services.
The ISV team in Oracle, an autonomous operation-based cloud service provider, is a team that provides solutions to various companies around the world. About 200 companies in Korea are collaborating with Oracle, and if they expand to the Asia-Pacific region, there are more than 2,300 partners. The Oracle ISV team provides dedicated technical support to partners, development consulting support, and even sales using Oracle's channels and resources.
A representative example of the game industry using Oracle Cloud is 'MyNet' in Japan. Mynet is a company that has serviced 'Age of Istaria' and 'Legend of Monsters', and has achieved 6 times performance improvement and 80% cost reduction in operation through Oracle migration.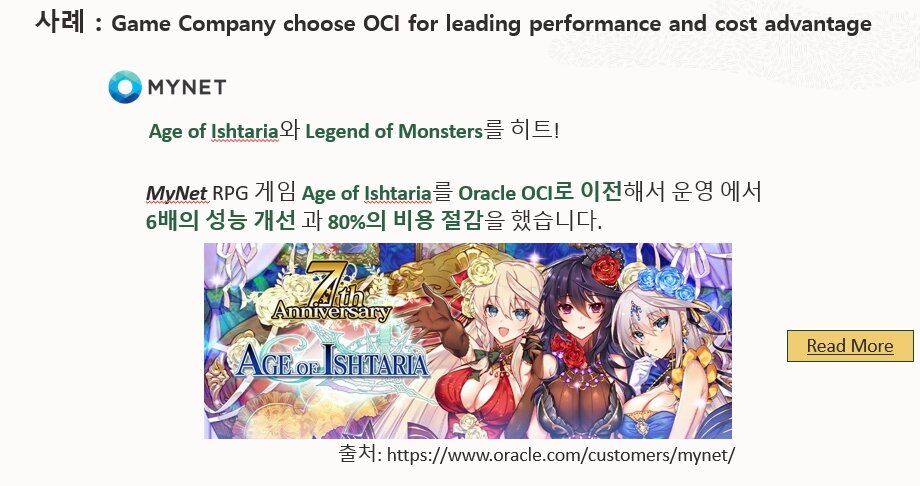 The strength of Oracle Cloud Service lies in its best performance and price competitiveness utilizing its own technology. In the case of Amazon Web Services (AWS) and Google Cloud, the entire technology is often open source-based, but Oracle has a high price competitiveness compared to its competitors by using its own technology, explained Kim Jin-ho.
He says Oracle has 3x better price performance for compute than its competitors, 20x IOPS performance at half the price of AWS, 74% lower outbound traffic costs, and approximately 44% more HPC compute costs. said to be cheap. In addition, he repeatedly emphasized the price competitiveness of Oracle Cloud by sharing examples of the lowest cost image that has been published.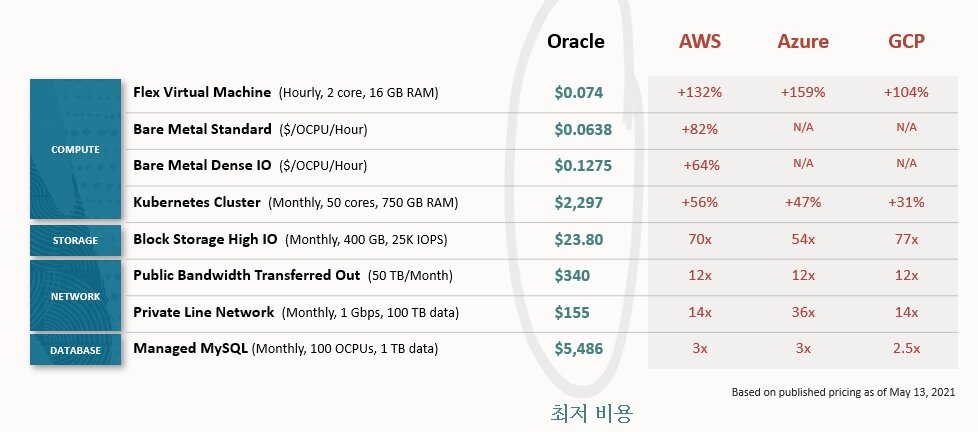 Oracle Cloud also differentiates itself in the way it pays. You pay according to usage, discount is applied in proportion to the contract amount and years, and when you purchase Universal Credits, you can use all Oracle services. Also, unlike AWS, where infrastructure costs are applied differently in each country when providing services on a global basis, Oracle applies the same price anywhere from Seoul to the Americas and Europe.
Jinho Kim, managing director, said that Oracle is currently increasing the number of data centers at the fastest rate compared to its competitors, and will have the largest number of data centers in about two years. Currently, Oracle's global IDC centers operate in 33 locations worldwide.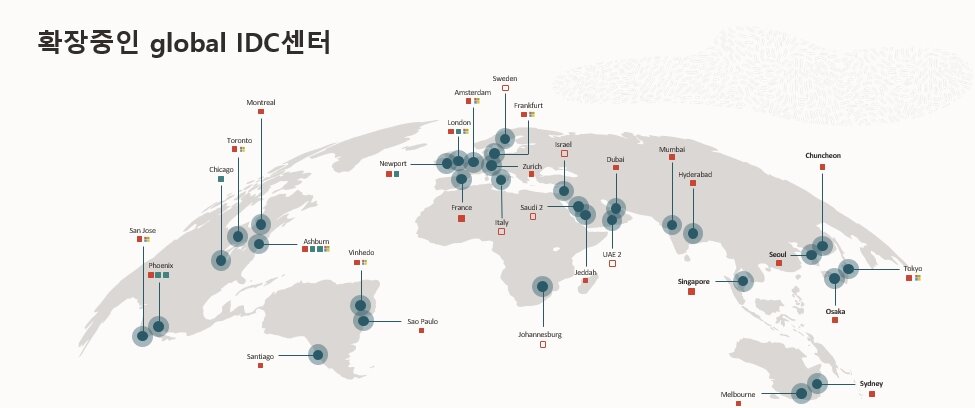 ---
■ What is data fabric and data mesh?
– How to more easily manage valuable data of your company
---
Following Jinho Kim's presentation, Dongwoo Kwak, managing director of Oracle's ISV team, went up to the stage and continued his lectures on 'data fabric' and 'data mesh'. It was a presentation where you can learn about the concepts of 'Damer Mesh' and 'Data Fabric', which have recently become increasingly important, and how companies and companies can utilize them.
Kim Jin-ho, managing director, first explained that data has become a kind of 'capital' and has become an input necessary for services and a kind of production good. Data has become one of the most important capitals for businesses, just as a skyscraper cannot be built without the financial capital to pay for it.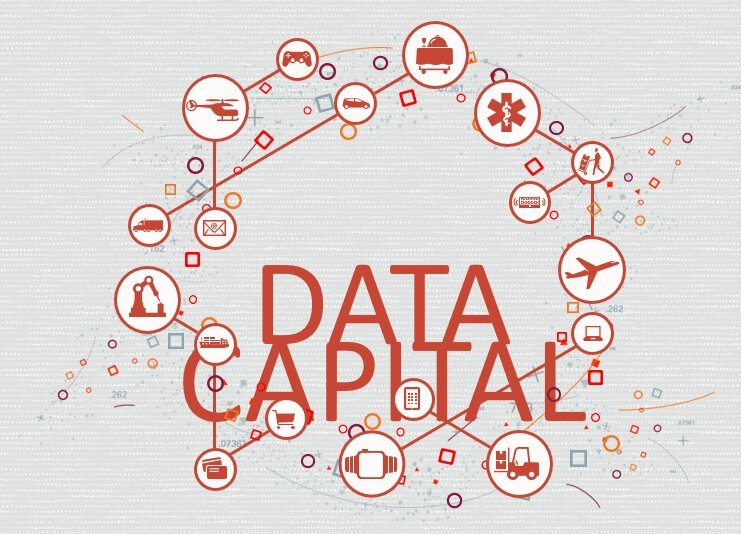 At this time, the concept that should be paid attention to is 'data fluidity'. Data fluidity refers to the ability to efficiently bring data from a point of creation to multiple points of use, reducing the time, cost, and effort to reuse data for new uses.
The challenge of increasing data mobility is converting data into shape converters. It allows an app to generate data in the shape it needs, while also allowing the data to be displayed quickly and easily at different points of use created in different shapes needed for its own work. The more quickly, easily, and inexpensively a dataset can be repurposed for a new purpose, the more liquid it becomes. He stressed that IT systems and the data that powers IT systems must become more agile, agile and resilient to meet the needs of the globally connected organizations that operate these systems.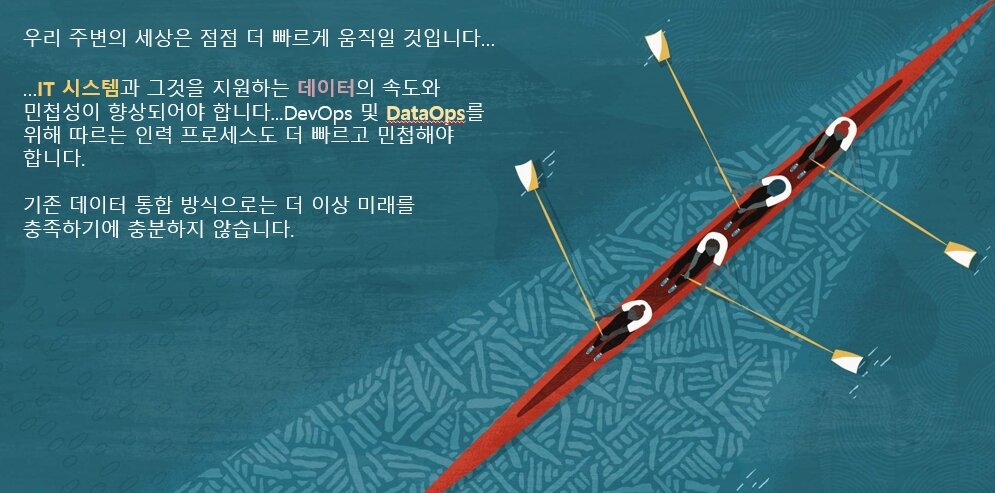 Currently, several people in the industry are talking about the concepts of 'data fabric' and 'data mesh', but there is no clear definition that everyone agrees on. At this time, Oracle explained that the two concepts are distinguished by the difference between collecting frequently used data in a central hub and distributing data in all areas and managing it in real time. Data mesh is a more recent concept than data fabric.
He said the future of data integration lies in the 'data mesh', a new generation of data mesh capabilities that can interconnect multi-cloud and data-driven apps, and create all types of innovative high-value data products.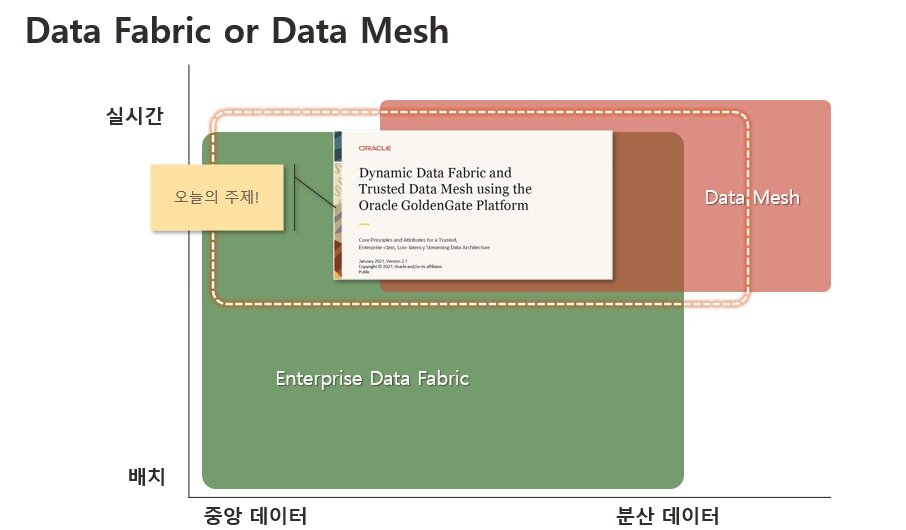 Currently, data integration tools are in the process of being modernized. In the past, businesses used to organize and consume data in the form provided by the center, but now the era has come when businesses directly prepare the data they need in the field to meet their needs.
Dong-Woo Kwak, Managing Director, said it is important to recognize that we cannot simply put an old-fashioned data hub on top of the cloud and call it a data mesh. said to be on the release.
Organizations for rapid change cannot truly achieve the DevOps benefits needed to support rapid iteration, innovation, continuous integration, and continuous delivery of new data products without de-centralizing and disassembling the data hub.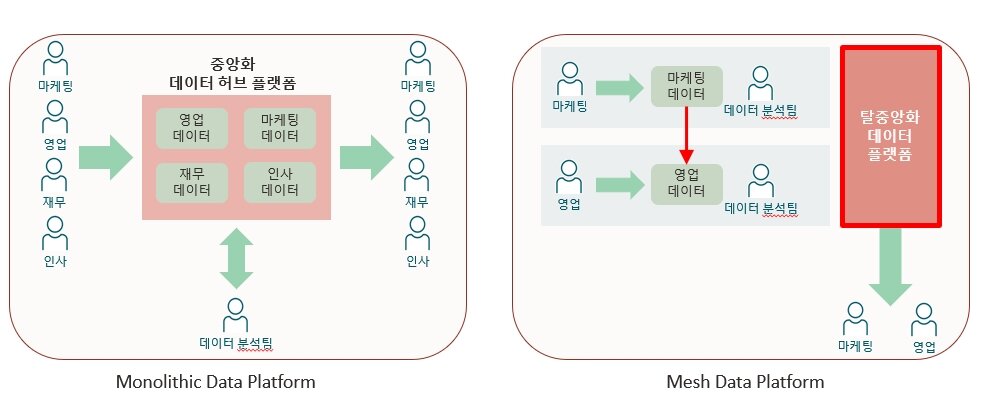 So what exactly is a data mesh? He introduced that data mesh is a data layer architecture that integrates and manages enterprise data assets in a distributed multi-cloud environment, and has three characteristics. These are 'data product-oriented', 'decentralized processing', and 'event-oriented'.
Data mesh can be utilized for data integration microservices, continuous transformation and loading, and event-based data processing. Dongwoo Kwak also introduced 'Golden Gate', Oracle's CDC solution and data product factory, as a powerful technology for data mesh. He emphasized that data should no longer be viewed only as data, but that it is a 'product of production' for making data products, and that it is necessary to pay more attention to data management.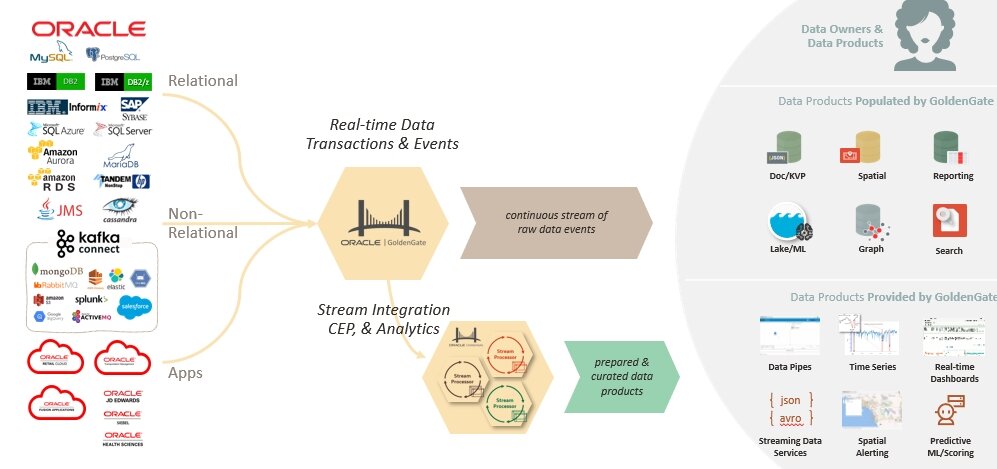 Reference-www.inven.co.kr