[기사 본문]
On the 19th, at G-CON X IGC, a conference co-hosted by G-Star and Inven, Netgames MX Studio PD Kim Yong-ha gave a lecture titled 'Deokhoo PD Career Review'. In this lecture, I was able to hear the vivid experiences of PD Yong-ha Kim, what experiences he had as a developer and how he came to make a game of Deokhu.
Netgames MX Studio PD Yongha Kim
From Junior Developers to PDs
Producer Yongha Kim is the 21st year producer in game development this year, and his subculture games include Magic Library Curare, Focus One You, and Blue Archive. Producer Yongha Kim said, 'Can I make something like this?' when he was a junior programmer. I was able to develop various games that made me want to play, and I was able to gain experience in various fields such as logic, design, and planning. said to have been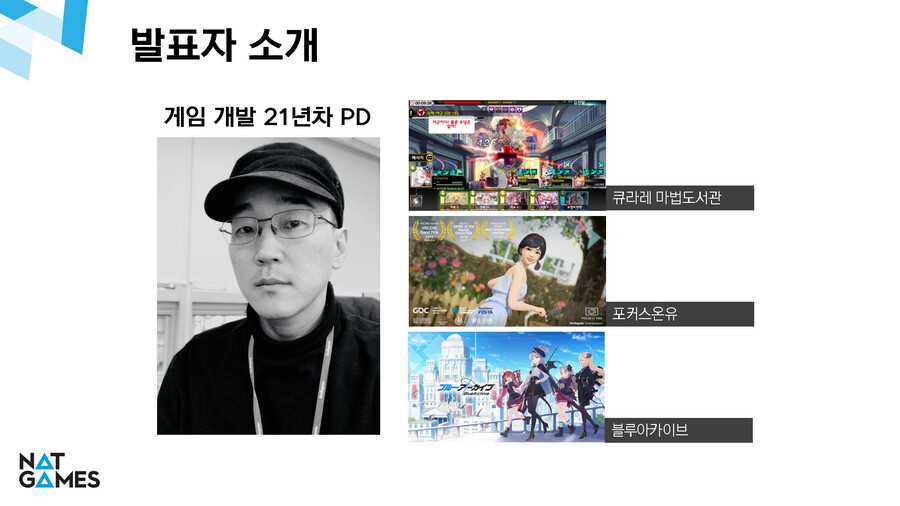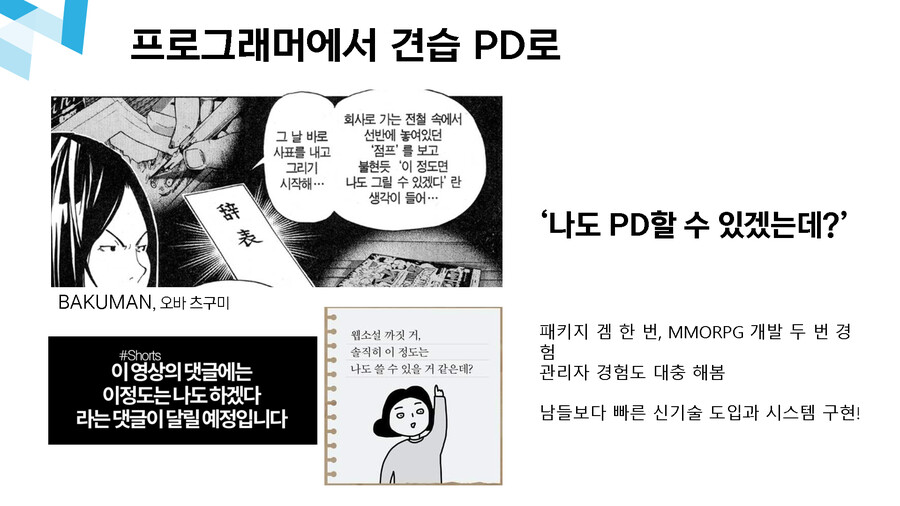 In the not-too-distant future, I was given the opportunity to actually become a PD and had practical experience, but as a result, it is said that all failed. Being able to and being able to do was clearly different, and the invisible part was important. Producer Kim Yong-ha shared his failed experience and laughed, saying, "It was a time when I should have been called an apprentice PD."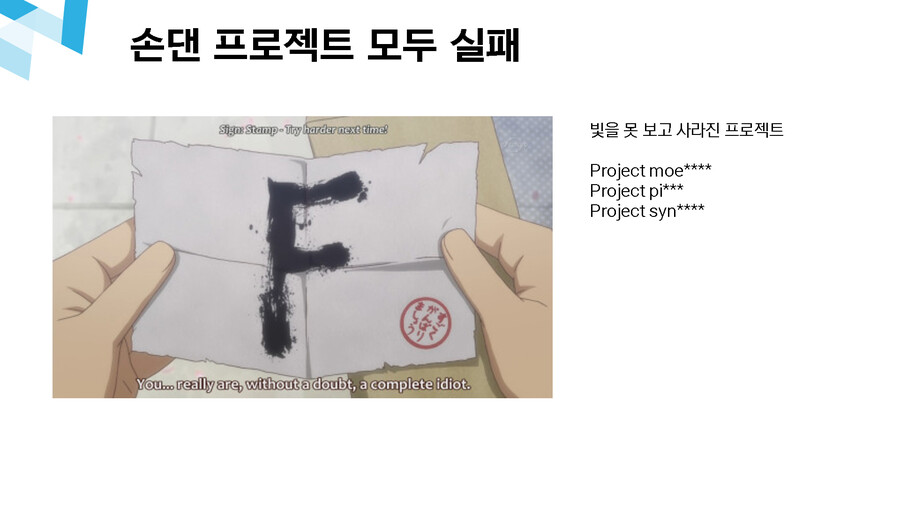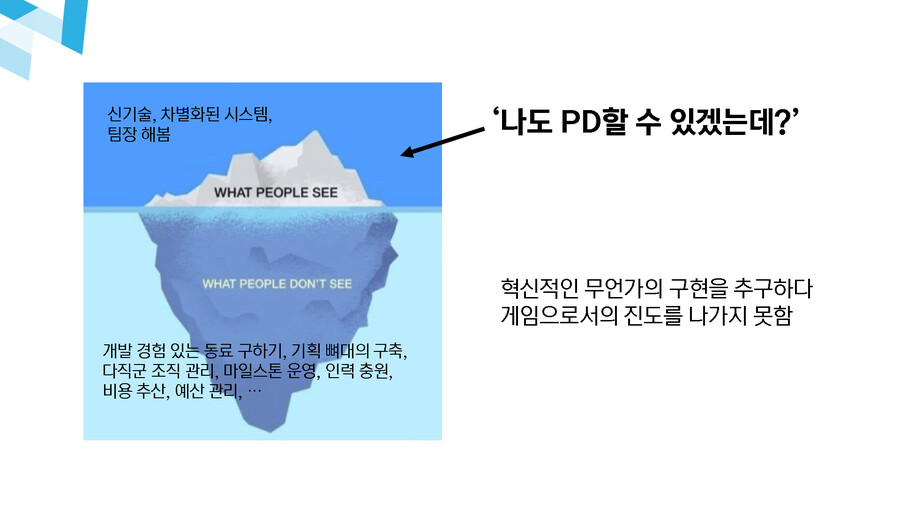 PD Kim Yong-ha explained that the cause of the project failure was 'because the technical goals were prioritized over the planning intentions.' Regarding this, PD Kim Yong-ha said, "Don't be greedy about your technical goals, and find a colleague who can fill in the areas that you're not good at. It is better to manage an organization with colleagues rather than alone."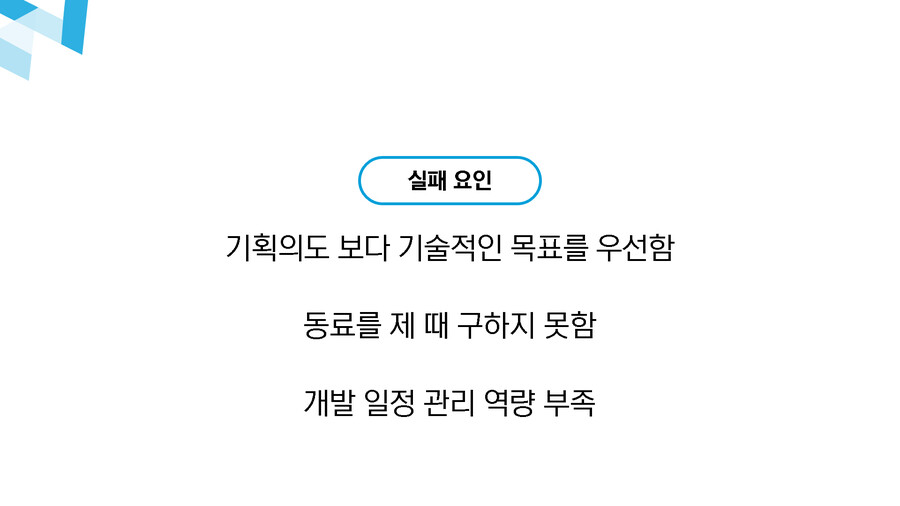 It is also important to build consensus with management. In order to form a consensus with the management, three things must be considered: whether the project fits the company's vision, whether the cost to complete the development is reasonable, and whether it is a profitable BM.
Producer Kim Yong-ha said, "If you do not form a consensus with the management, the project can be folded at any time, even if it is a well-made game." As a result, the project was closed. The management changed and the perspective on the project changed, but it was not able to respond and continued development. The reason for failure was thinking, "Isn't it enough to just do development well?" he explained.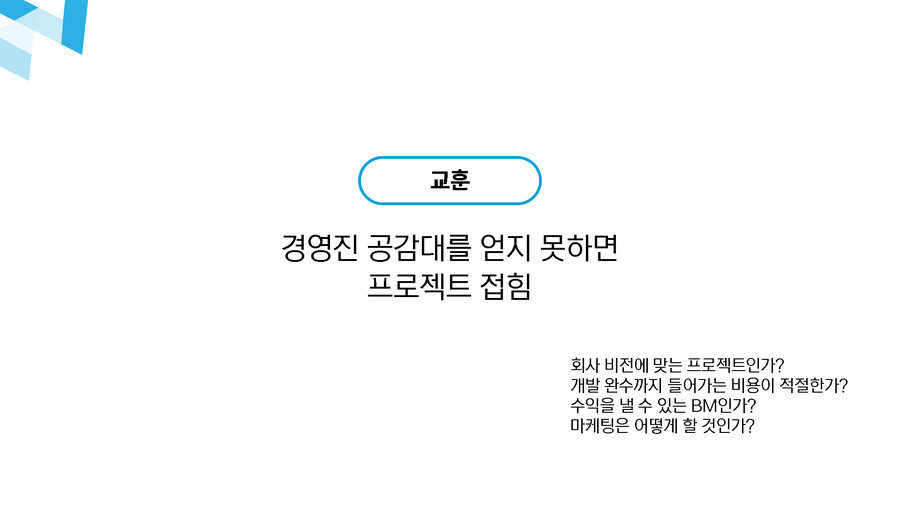 After many failures, PD Kim Yong-ha decided to make a game that fits the trend. At the same time, a popular collectible game caught my eye, and PD Kim Yong-ha, who had fun playing 'Diffusion Million Arthur', which was popular in Japan at the time, wanted to make a collectible game, so he wrote a proposal and accepted it. started looking for
The game that was born like this is 'Curare Magic Library' by Kim Yong-ha. It was a game made with the concept that it would be possible to add a cooperative play experience such as a raid of an MMORPG to a mobile collectible RPG. .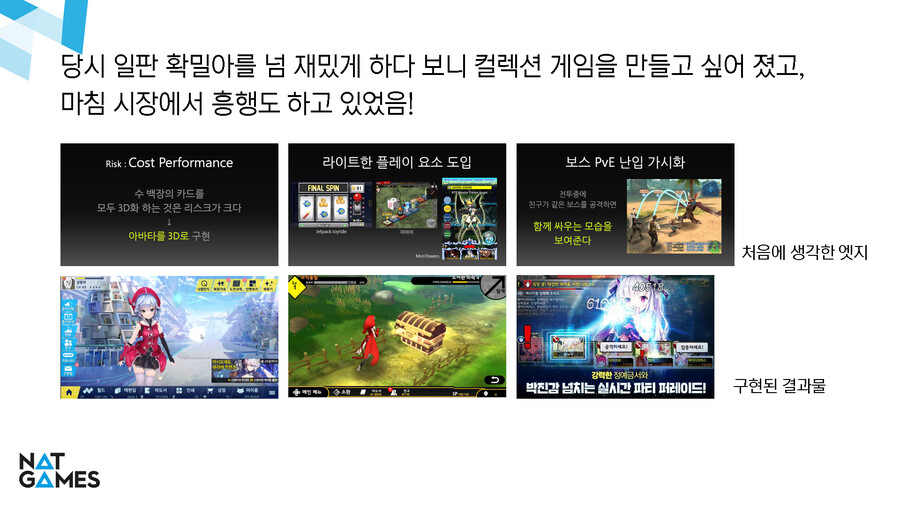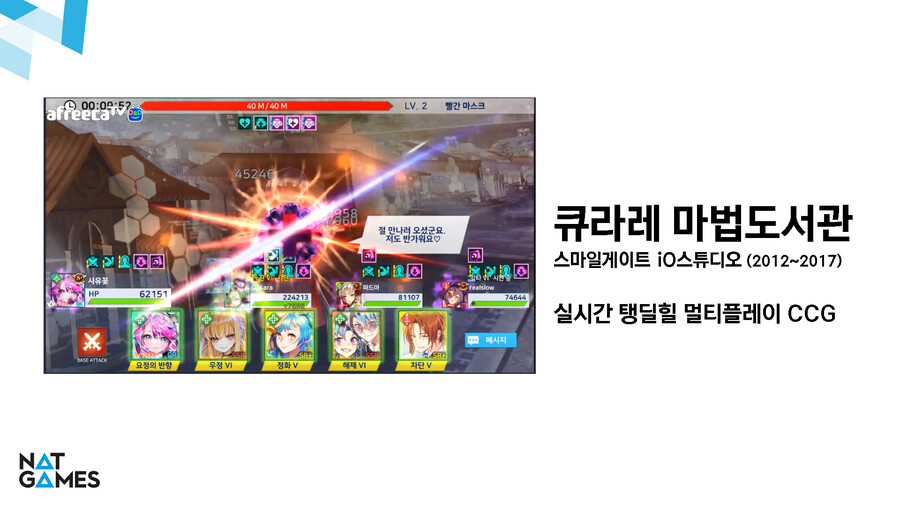 Producer Kim Yong-ha said about the curare magic library, "It turned out to be a more maniac game than I initially thought, but I think that it was able to receive a lot of love from users during the four-year service period. There are painful memories like a 124 hour check." He recalled that time.
The next project was VR pretty girl dating simulation 'Focus On You'. He said he was inspired by seeing a VR game called 'Summer Lesson', and he thought he could make it better if he made it himself, so he actually wrote a proposal saying, "I can make it better than Summer Lesson." We were able to proceed because the management was interested in the VR market.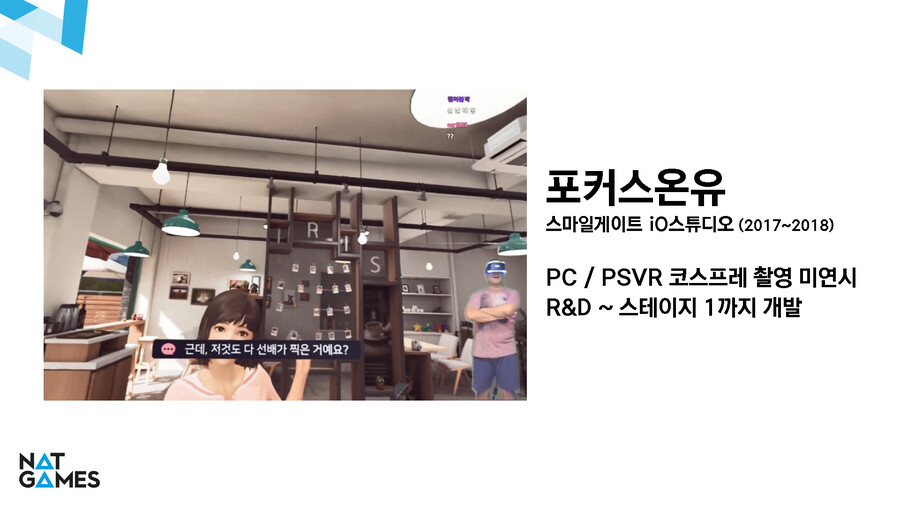 Focus On You is a game that allows interaction using a VR controller, as well as voice recognition, so that you can have conversations with characters and take pictures. Producer Yongha Kim did not participate in all parts, and he was only in charge of R&D to Stage 1. This is because burnout came due to the termination of the Curare Magic Library service and organizational reorganization, and he could not overcome this and decided to retire during the project.
PD Kim Yong-ha said, "I was unable to beat burnout during the project and retired, but fortunately, the release went on without any problems. I am grateful to my colleagues at the time who made it to the end." I was thinking, is it going to be released?, and there were a few hitches," he said at the time.
person who paints the big picture, PD
The job of PD Kim Yong-ha says is 'a person who needs to write a proposal and kick-off well'am. You have to come up with a big picture of the game and write a proposal, and what you need to include in it is the game concept, the development cost required to realize it, and how to achieve it.
Refining the concept is the first thing to take care of in the proposal. It can be called the process of persuading the game differentiation point. Why should I play this game? should be able to convince The point should be concise, and it should be reduced to one or two sentences. In technical terms, this is called a logline. For example, the log line of the movie 'Extreme Job' is 'There has been no such investigation until now. It's a chicken market during the day, and undercover work at night."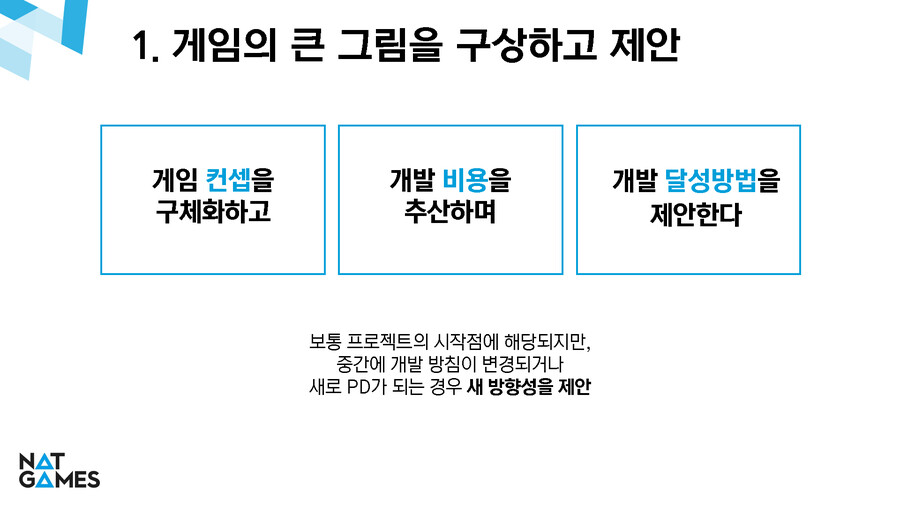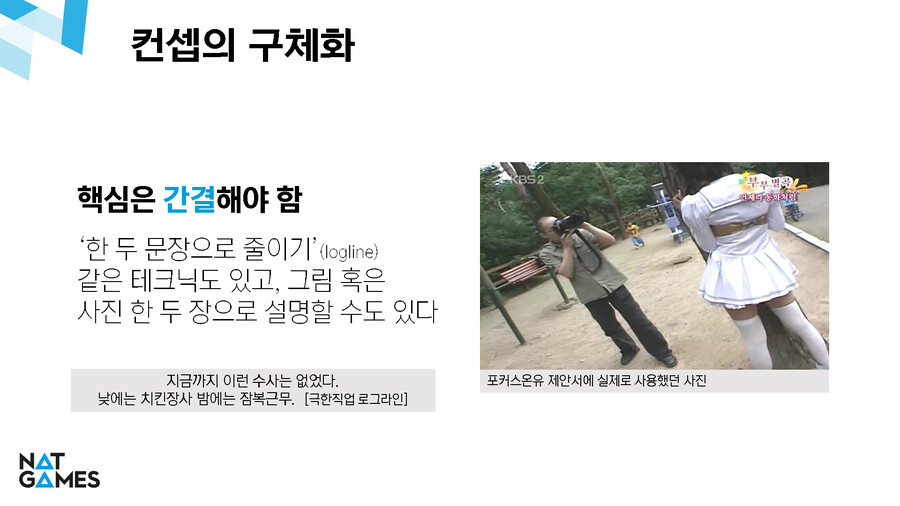 The photo is the one that PD Kim Yong-ha actually used when making the Focus One You proposal. Producer Kim Yong-ha said, "I was told that I was going to make a VR non-exercise using my experience of taking cosplay photos in the past, and the response was good with a feeling of 'Yes, I've done it, I'll do well'. ." he shared the experience.
It is very difficult to convince the opponent at the beginning. In order to pass the proposal, prior communication with the management is required. PD Kim Yong-ha said, "Does this look okay? It is good to build up with a feeling. Above all, it is easier to present if there is a precedent." "It is very difficult to pass a game proposal without a case."
The way to estimate development cost in game development is people x development period. Most of the cost goes to labor costs. Of course, middleware costs or outsourcing costs should be included. You need to be able to appeal and convince them that you can earn more than that cost.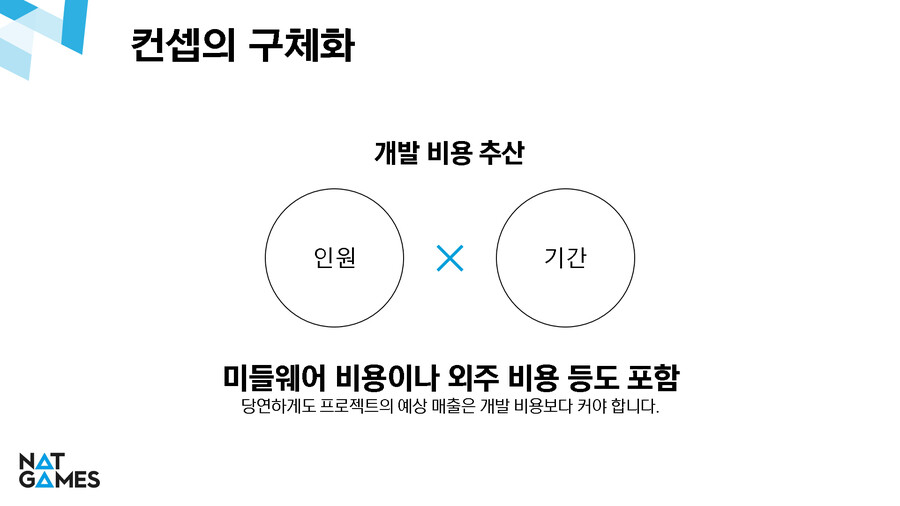 The cost of development is always greater than expected. Producer Yongha Kim said, "If you underestimate the cost, it will taste hot." "Especially, the project will run when there are enough people in the initial stage. Game development will eventually produce results as much as it spends." Said not to be evaluated.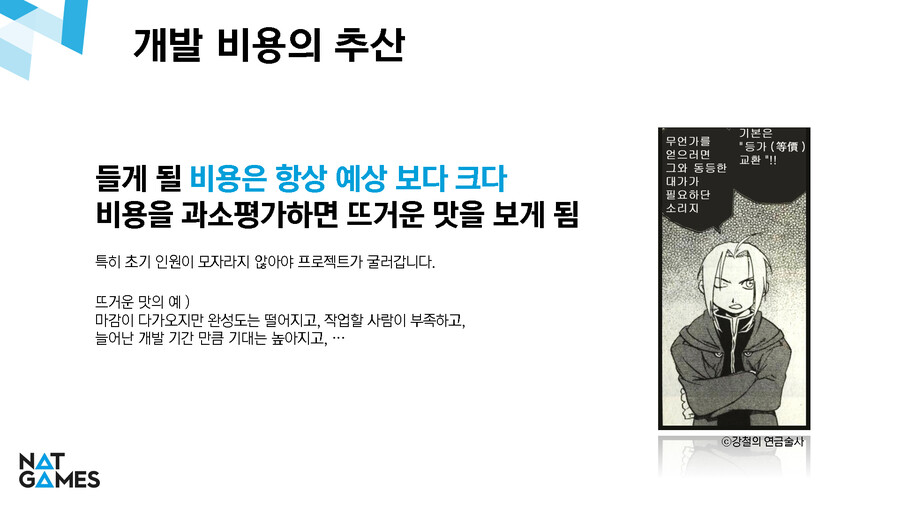 Finally, how to achieve it. First of all, it is important to have a well-planned milestone plan. The unit at which intermediate results are identified during development is called a milestone. Usually, it is best to check it when it is made to be playable, and if it is not, it is judged by video or resources.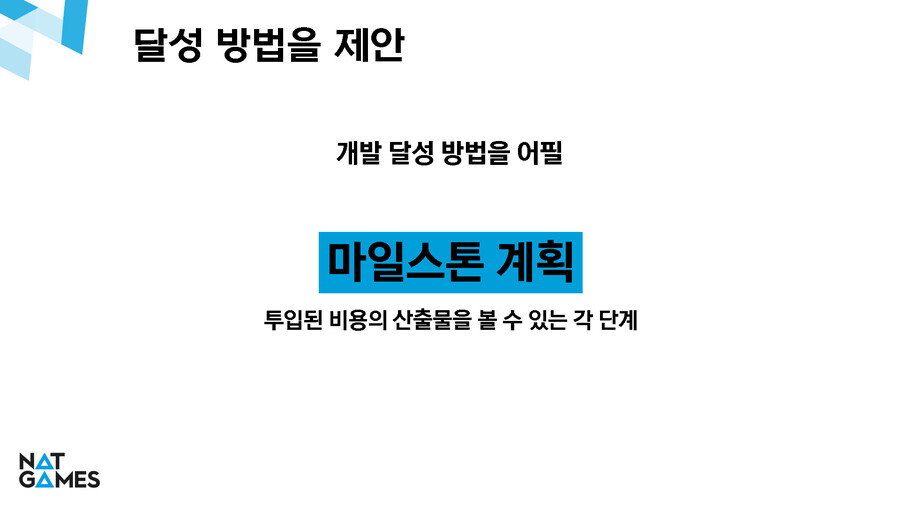 Producer Kim Yong-ha said, "The output for each period is a promise with the management. From the PD's point of view, it's like taking a homework test, so they want to hold on to a longer milestone period. It is better to report in small pieces as much as possible." He explained, "Usually, it is reported every three or six months. The project proposal should be as clear as possible, and I think the PD is to prove it consistently by moving it to development." did.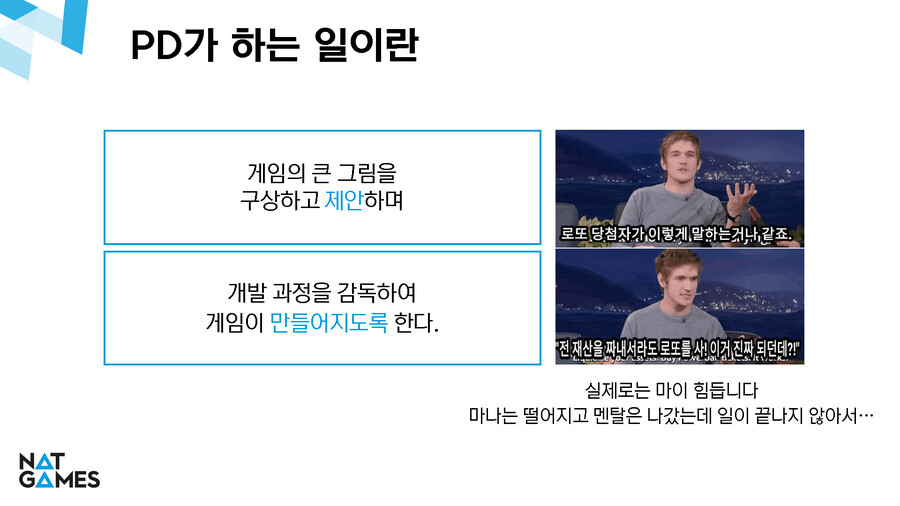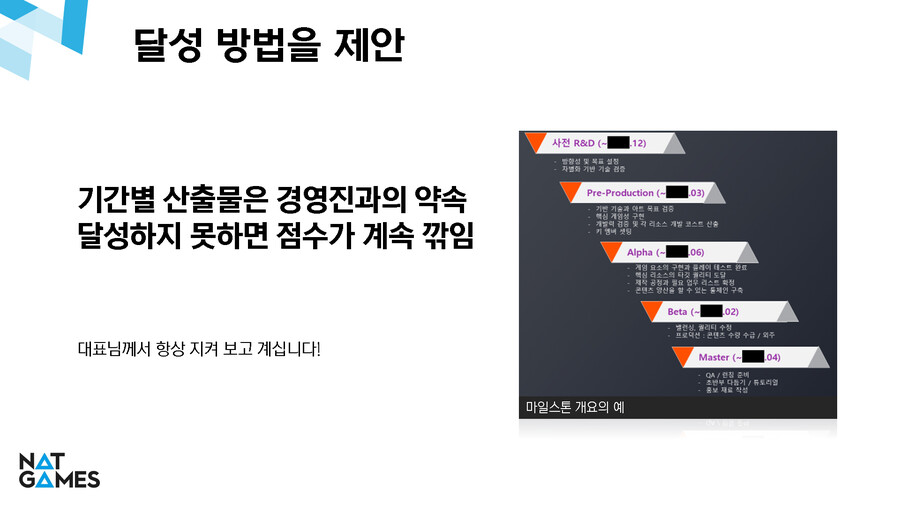 Experience and know-how into reality, Blue Archive
The mobile collectible RPG 'Blue Archive', released on the 9th, is a game created through the experience and know-how of PD Yong-ha Kim. Producer Yongha Kim decided to find a material that could be realized sufficiently by researching success stories rather than discovering novel materials that had not been found before.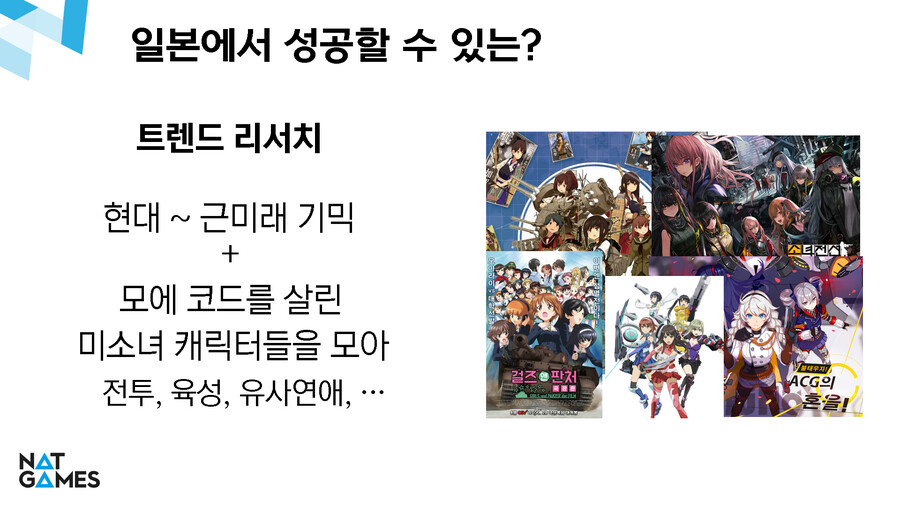 The first thing I thought about was 'moe painting'. Moe painting of objects reached its peak in 2018, and at that time, all collectible RPGs were made of objects. Various objects such as battleships, fighters, tanks, firearms, fortifications, construction machinery, and even cooking have appeared. I felt it was time to change the trend, but just in time, the collectible RPG 'Myungil Ark' was released, and I was able to get the confidence that the trend had changed by seeing the Myungil Ark.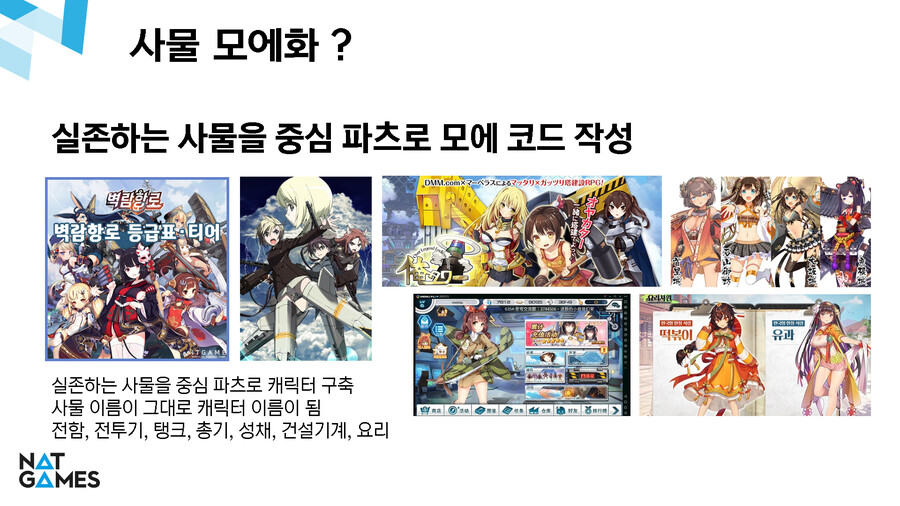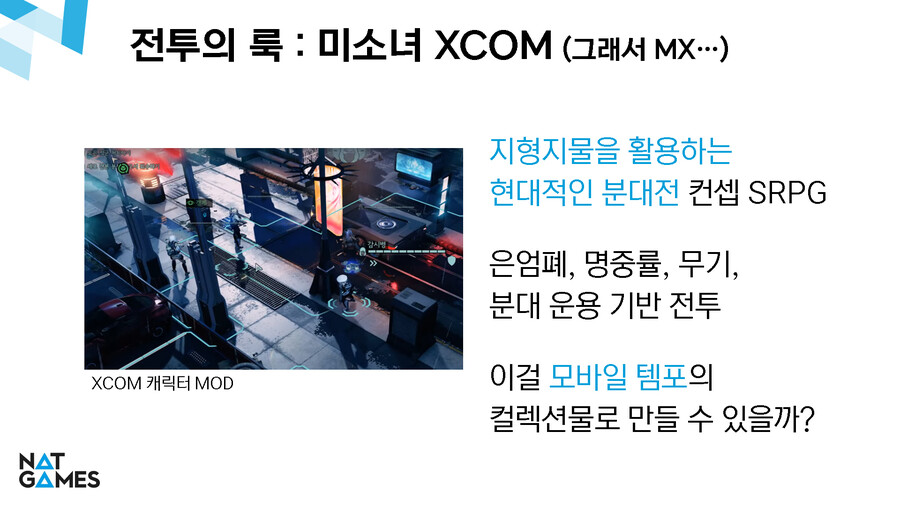 After identifying the trend, I was worried about the combat system. As it is a collectible game, I was planning to create a squad and fight it, and considering the realistic limitations, I set it as a long-distance battle. Since close-range combat doesn't look pretty unless the animation accuracy is improved, the importance of creating a character increases, making it difficult to create a lot of characters.
When setting the specific direction, I referred to XCOM. In XCOM, squads fight under cover using terrain features, and accuracy exists. The Blue Archive is the result of thinking about whether the characteristics of XCOM can be applied to the mobile platform to make it a collectible RPG. In fact, if you watch the Battle of the Blue Archives, you can see that XCOM is buried. Producer Kim Yong-ha explained, "The reason the name of the development studio is MX means 'Beautiful X-COM'."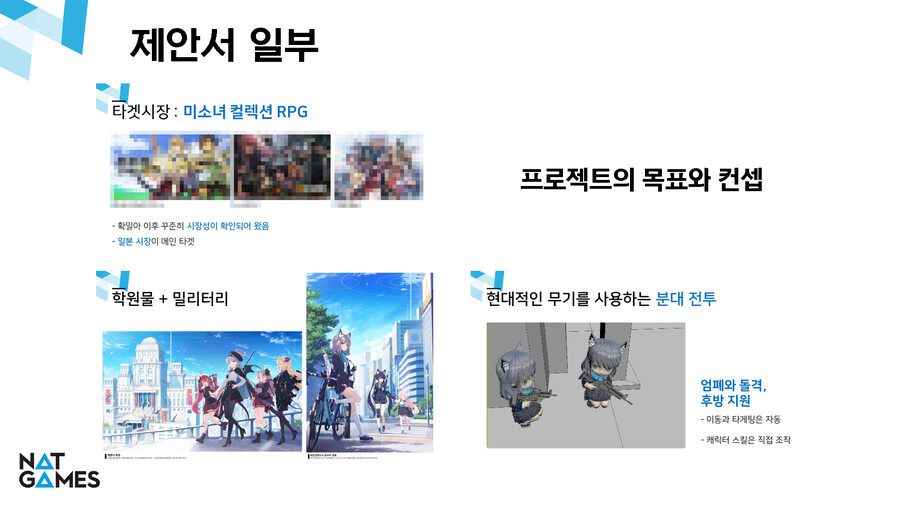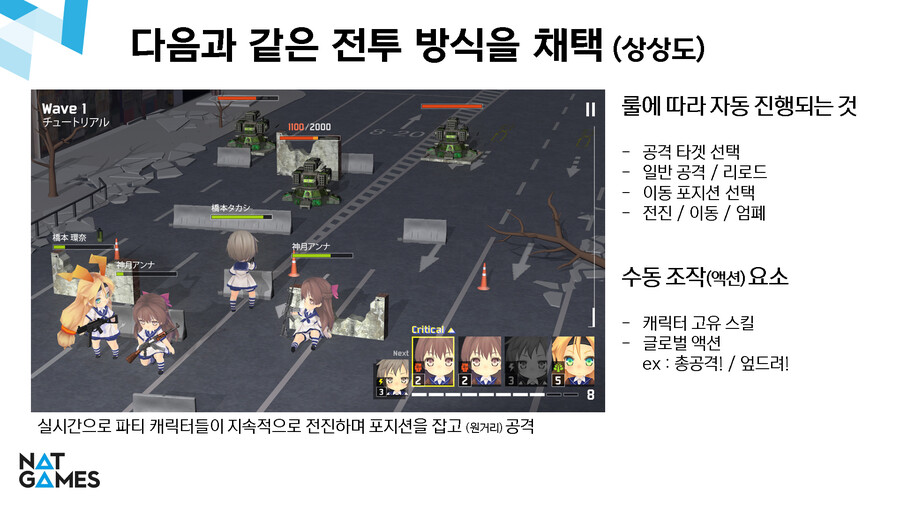 The Blue Archive prototype was completed in just three months. If you look at the picture below, you can see that the prototype and the current build are not very different. PD Kim Yong-ha said, "As I thought, it was developed according to the milestone, and it was released in Japan in early February this year and in Korea on November 9th. Japan ranked 4th in App Store sales and Korea 5th in Google Play Store sales He said, "Sales are very important, but I want to give more meaning to the fact that users are actively creating secondary creations and that various contents are being developed outside of the game."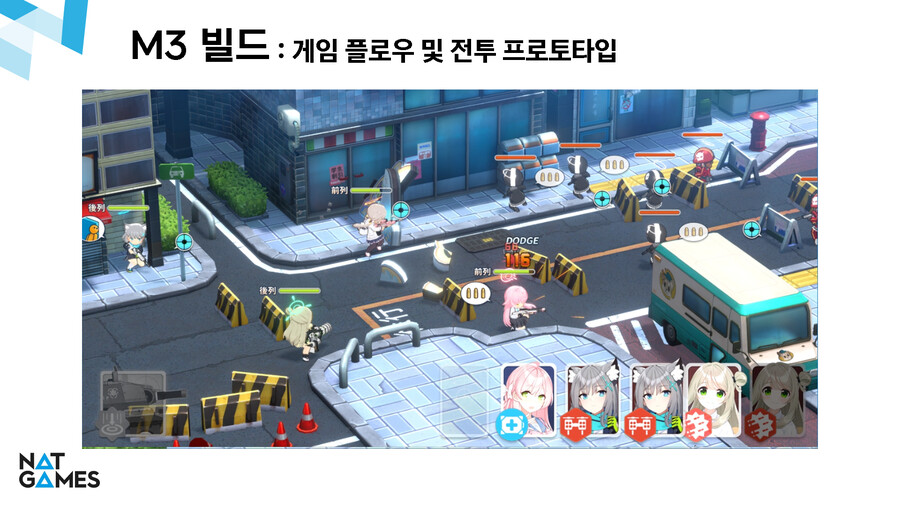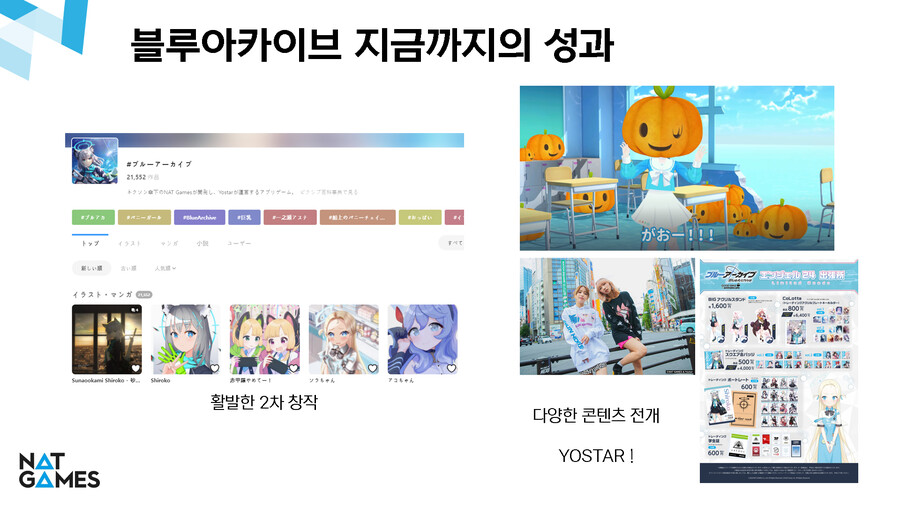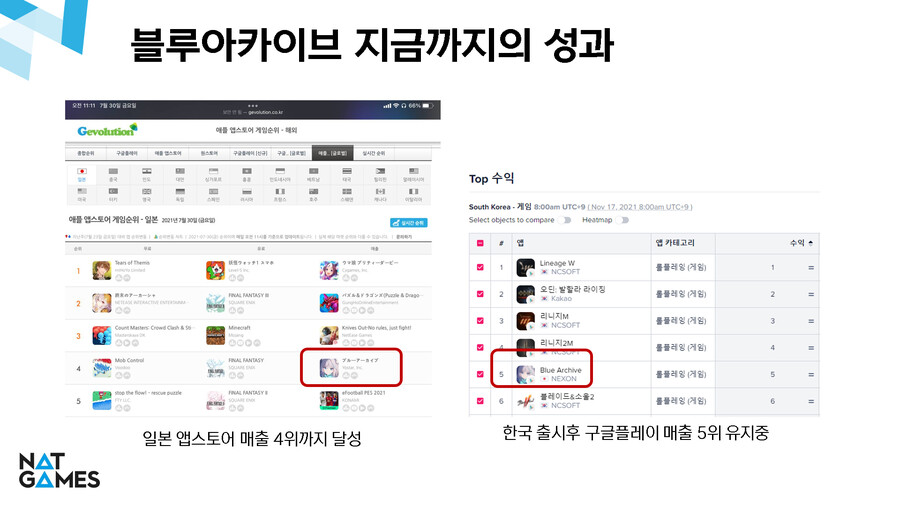 Producer Yongha Kim concluded the lecture and said, "We are preparing various developments through Blue Archive. Rather than making a lot of sales, I will work hard to make a game that can be remembered and loved for a long time. You will be able to see it. Please look forward to it."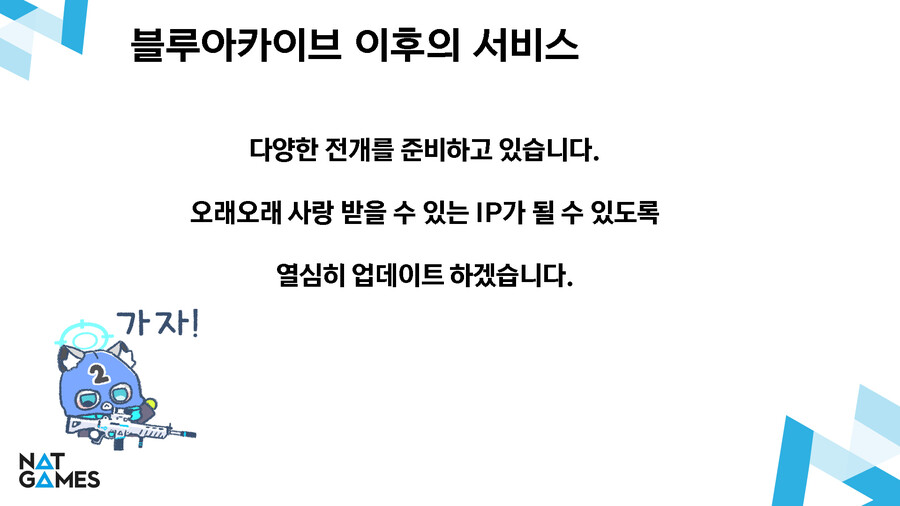 Reference-bbs.ruliweb.com