Good news dear ones: Not only is it finally the weekend again, we can also expect at least two days on which we can try out a whole range of new free games and free weekends. So if the Battlefield 2042 servers can't withstand the onslaught of the release, you have plenty of alternatives. Because currently there are so many games for free than they have been for a long time. (And no, the Halo: Master Chief Collection from mid-October does not count.)
In the following overview we provide you with the most important information about the Games currently available for free at Epic, Ubisoft and Co., while Steam is suspended except for one demo this week. Anyway, we're already busy with eight titles anyway: You can try four of them for a limited period of time and keep the other four forever.
These games are currently available for free
Splinter Cell: Chaos Theory at Ubisoft
If you want to secure a real masterpiece of the stealth genre, you now have the best opportunity: With Chaos Theory, Ubisoft is currently giving away the best game in the Splinter Cell series – and you could even keep it forever.
If you fancy a little journey back in time to 2005, then the best thing to do is just take a look in our test and our test video for Splinter Cell: Chaos Theory. In it, Petra explains to you why the stealth game about secret agent Sam Fisher got a proud score of 90 points.
How to get the game: Splinter Cell: Chaos Theory can be secured via Ubisoft Connect or the official homepage. The prerequisite is of course that you have an active Ubi account and are logged in.
more on the subject
The best Splinter Cell ever is being given away
Three free games on Epic
In the Epic Games Store you can currently secure three games that you can keep forever. Specifically, it is about the following titles – what exactly to expect, we have already clarified for you in a separate article:
How to get the free games: In order to secure the three games you must of course have an active Epic account. Open the launcher, go to the store page and scroll down to the menu item Free games , to get from there to the respective pages of the games. Alternatively, you can use the official Epic homepage.
Offer is valid until: 25. November 2021
Platform: Epic Games Store
more on the subject
Epic: For whom are the 3 new free games worthwhile?
You can currently try out these games for free
Have you already added the previous four games to your library? Outstanding. Because you can only deal with the following four titles for a limited period of time. So hold on before you miss the window.
Call of Duty: Vanguard: The current CoD can be played for free until November 22, 2021 at 7 p.m. German time. You can access it via the BattleNet launcher. Should you decide to buy after playing, your progress will even be retained.
Star Citizen: To celebrate the in-house Intergalactic Aerospace Expo 2951 event, Star Citizen is free to play for a limited time. From November 19, 2021 at 3 p.m. to December 1, you can devote yourself to the FreeToPlay version of the complex SciFi simulation. More information is available at official homepage.
The Crew 2: The racing game from Ubisoft can now be played for free until November 22, 2021 at 8 p.m. UK time. So if you want a change from Forza Horizon 5, you can take a break from driving and … some driving. You can find more information on the Ubisoft site.
Humankind: The round strategy game Humankind lures with a quite extensive demo: In up to 100 rounds you can deal with 12 different cultures. The demo is at Steam, Epic and in Microsoft Store available, you then decide to buy, your progress is retained and you get a 20 percent discount on the purchase price.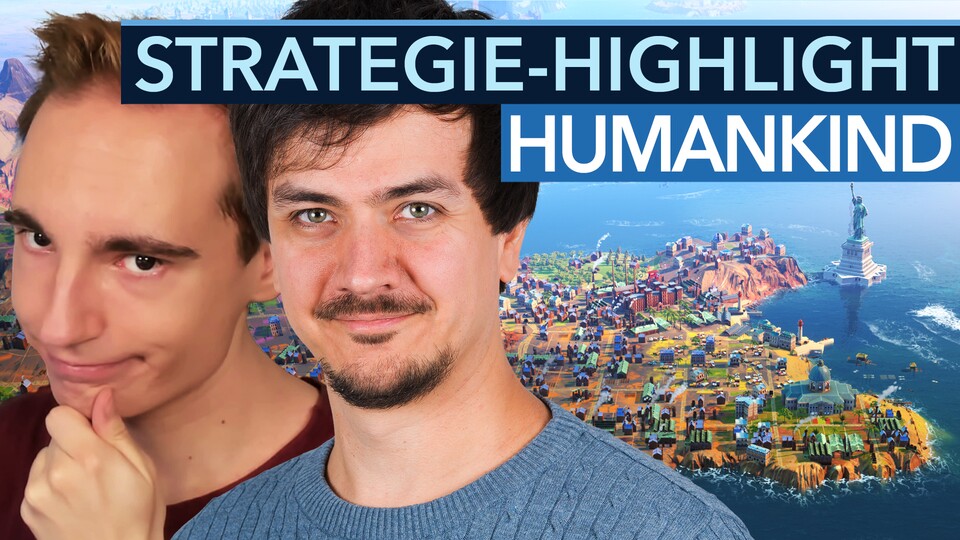 28:25



Can Humankind keep up with Civilization in the test?
Which games are you still getting for free?
If you have subscribed to Amazon Prime, you can currently not only make the most of Black Friday, but also secure a few more free games in November 2021. (Small spoiler: You get Control in the Ultimate Edition, Dragon Age: Inquisition and Tomb Raider.) You can get all information about this in the following overview:
more on the subject
Amazon Prime: Free games in November 2021
Last but not least, we don't want to go unmentioned that GameStar Plus subscribers will get Star Wars: Knights of the Old Republic for free in November. GOG also brings you a whole range of free classic games – it's best to just take a look yourself in their overview.
Reference-www.gamestar.de