---
Battlefield 2042 doesn't just want to set new standards in map sizes, that's why some fans are wondering how many players are possible in a match. In the following we will tell you where the maximum number of players can be and what difference your platform makes.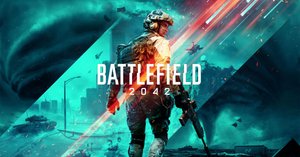 Release:19.11.2021
Platforms:Xbox One, PlayStation 4, PlayStation 5, Xbox Series X
Battlefield 2042 is a pure multiplayer shooter and aims to set new standards for the size of the maps. Some of the maps are therefore quite huge, such as the largest launch map "Breakaway". It is said to be about twice the size of the "El Alamein" map from Battlefield 1942, one of the largest maps in the franchise to date.
Against this background, many shooter friends ask themselves the question: What about the number of players?
Maximum number of players – your platform decides
The number of players per match depends on your platform. In the following we list the maximum number of players for the respective platform:
PlayStation 5 und Xbox Series X|S: On the latest consoles 128 players take part in a match. This means that both teams have 64 players.
PC: On the PC it is Number of players also 128 per match, here too, of course, divided into two 64 teams. If you want to know if your pc supports the System requirements of Battlefield 2042, you can click on the added link.
PlayStation 4 and Xbox One: With the older consoles, the number of players has to be reduced. There are 64 players here against each other at the same time, which means that both teams have 32 players. In addition, you also have to cut corners with the maps, because the maps are only a part of the new maps on the PS4 and Xbox One, so they are smaller.
If 128 players are not reached in a lobby, the game is automatically filled with bots so that full matches are still guaranteed. How good or bad the bots are, however, remains to be seen.
The gaming experience on the older consoles should therefore be noticeably different than on the latest generation of consoles or the PC. At least the developers of EA DICE have assured the players that other features, such as "Levolution", are also integrated on the old consoles. The maps should also create and show constantly changing combat conditions and dynamic events, such as storms or a rocket launch.
Reference-www.giga.de