When a game that you enjoy enjoying wins an award, you will feel proud without even knowing it. A game like that came out at G-Star this year. This is 'Metallic Child' developed by Studio HG CEO Han Dae-hoon. It won the Excellence Award among the most contested games. This is the achievement achieved in six years since the one-person development in 2015.
You may feel proud of yourself, but CEO Han Dae-hoon was different. All the balls go to the gamer. It was because the gamers enjoyed it, and because they cheered me on, I was able to run and win the prize. Dae-Hoon Han, who has developed various games such as 'Smashing the Battle', 'Overturn', and 'Metallic Child', what kind of game will the next game be? We met Dae-Hoon Han, CEO of G-Star, and heard about the development of one person and the next project.
Q. First of all, congratulations on winning the Excellence Award at the Game Awards. You have been developing one person for a long time. It's a new thing, but I think it was meaningful in many ways.
In fact, until I applied for the nomination, I never thought that I would win. Because there were so many great games. However, this year, there are no console games, so I submitted an application because I thought it would be meaningful just to be nominated.
But the award itself was meaningful, but I think what made me more happy than that was the support of gamers. I saw a lot of people who were interested in 'Metallic Child' even before the Game Awards and wanted to vote, so I saw it and thought, "Yeah, what if I don't get a big award, there are a lot of people cheering me on like this." There was a lot of people saying, "Don't just mention the candidates, give them a prize," and I got a lot of strength from them. It's not just me, but in fact, the support of those gamers rather than the awards is the driving force to develop the next work. I will continue to work hard to make better games in the future.
Q. After the release, there has been a good response. The CEO himself was confident that the game was a compilation of know-how, but I wonder if it is a satisfactory result.
It's a bit complicated. It's not that I expected better results or anything like that, but developers always aim for better games and more fun games, right? From that point of view, it may not be possible to make a game better than this with 100% of developer Han Dae-hoon's ability, but I think it is still full of regrets. Oh, I keep thinking that it would have been better to do it this way. It's the same from a gamer's point of view. Rather, it is more sensible to judge.
Still, if there is one thing that I think is fortunate, it is that the response abroad is not bad. In Korea, I am still known as a single developer to some extent, right? Such influence cannot be ignored, but it is not overseas at all. So, I would judge more objectively, but the overseas reaction was not bad, so I'm relieved. There were also a few reviews. I thought it wasn't just a game to be buried.
Q. I think you put most of what you could as a single person development. You must have felt the limit.
that's right. It supports full dubbing in Korea and Japan, and before release, a PV was made through a famous animation production company, and famous people participated in the music. Not only because I put all my energy into being a developer, but also because I met a good publisher. I guess you could say I was lucky. So when I make my next work, I'm not sure if I'm going to have this kind of luck again when I develop it by one person.
And it is true that there are many limitations in single-person development, not only in the external part of the game, but also internally. In the past, all the content of the games I develop, the problems came and went back and forth in my hands. So there was no problem even if there was a problem and had to be corrected. However, as the scale of the game grew, 'Metallic Child' had a problem of getting out of hand. The problem is in an invisible place. I think I felt a big limit to that part this time.
However, what I am fortunate to be is that the unique game characteristics of 'Metallic Child' were preserved. When a good game comes out, there are a lot of things that we follow in a planned way. I think 'Metallic Child' is fortunate to be able to feel the originality in that part.
On the other hand, I think that kind of worry grew more after watching 'Hades'. These days, indie games sometimes come out with great quality games. Looking at such games, I thought that these days, I need to make something like this. However, I can't make it better than this with single-person development, so I'm thinking about what to do next. It is a way to get out of the form of one-person development and increase the number of people, or on the other hand, I am thinking about where I should be affiliated. From that point of view, I wonder if this will be the last one-man development.
Q. I think it is not an easy problem.
Yes. But it's not just about game quality, it's complicated. To be honest, I wasn't very happy with the release of 'Metallic Child' this time. To be more precise, I was happy, but I would say that it went out quickly. That's one person development. There is no one to share the joy with, the sadness is only mine.
When you release a game on a company or team scale, when you see negative comments such as criticism or bad reviews, everyone shares that blow (sadness). 100's of blows are shared by 100 people, and so on. However, small-scale, one-person development is not so, so the damage is huge.
It was the same in this game as well. My acquaintances came and congratulated me, but when I watch other games, I feel sorry for sharing joy with my teammates. So now, I often meet seniors and ask for advice. I couldn't find an answer on my own. I'm thinking a lot.
Of course, it's not just my mood. You know. All of this affects the quality of the game. All of this is the driving force behind development. However, I will never do single-person development anymore. It's not like this. It's all about making good games, so I might do one-man development again next time.
Q. I think there must have been a goal that you set personally when you started developing one person. Over 100,000 downloads, winning game-related awards, etc. What was the goal of 'Metallic Child'?
The goal of 'Metallic Child' was to make gamers cry. From that point of view, I think the intended goal has been achieved. There were people who cried while playing the game, and there were also stories that tears came out after seeing the ending. As an individual, it was a game I made, but in many ways, I was able to empathize with the character Irene. Actually, Irene's lines in the ending were also a message I sent to my child. I think a lot of people, not just me, agreed with that.
And to gamers, you are a good person. I wanted to convey this. It's not just that the main character is kind, but directly to the gamer who enjoys the game. If you look at 'Metallic Child', there is a metafictional element. Most games unify the protagonist and the gamer. However, 'Metallic Child' clearly distinguishes between gamers and Lorna. The reason I did that was because of the ending, and I wanted to make a game where I could say a good goodbye. Listening to the gamers, I think it worked out as intended.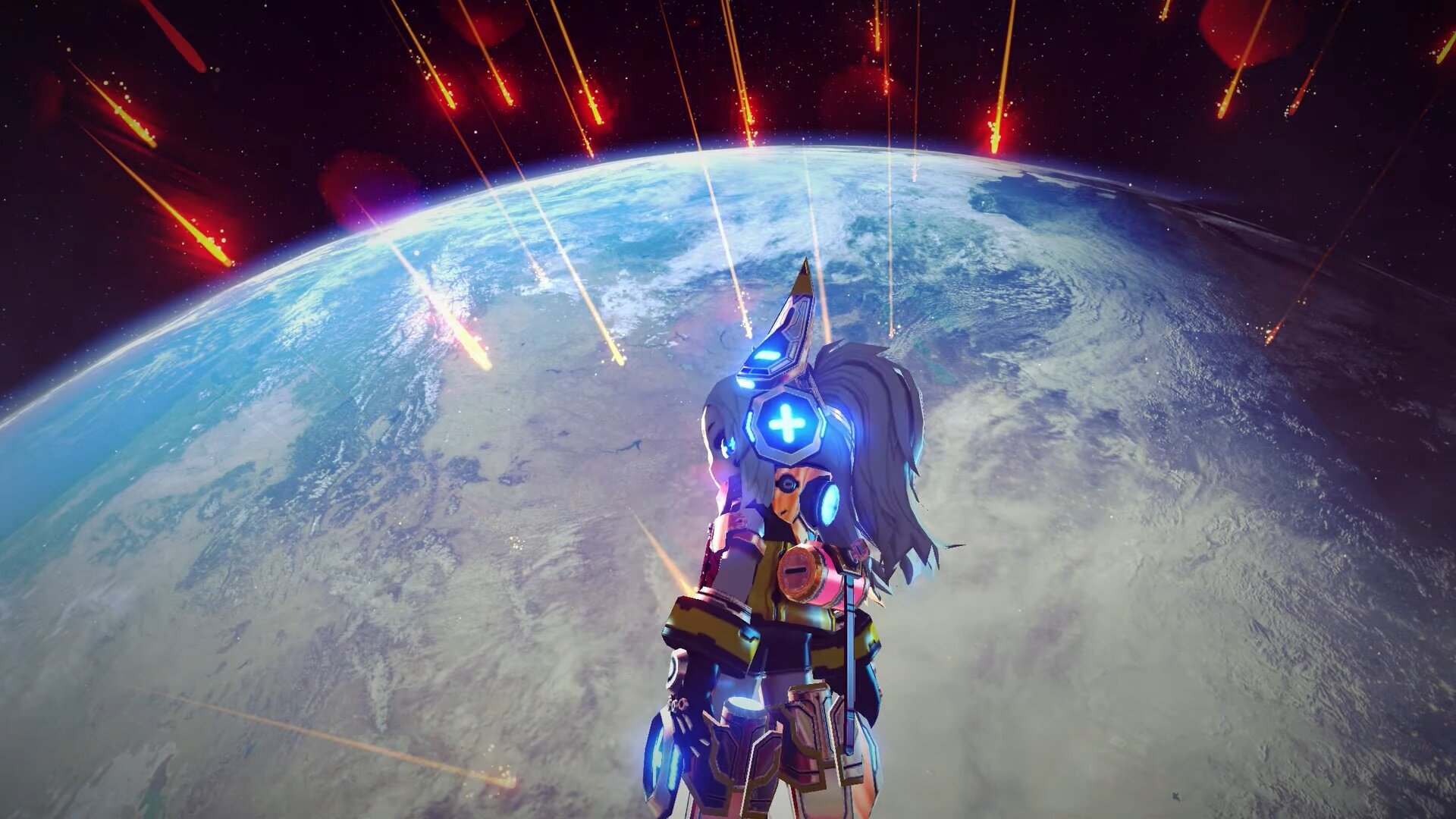 Q. What is your next goal?
Actually not right now. As I said in the lecture, the choice of such a theme in 'Metallic Child' was also in line with the times. It's tough these days. So I wanted to tell a warm story. It's a tough world, but I didn't think there was any need for me to tell my game like that. To the extent that we have achieved such a goal, I think we should think about it for a while.
Q. Do you have any concept in mind for your new work?
I have a few items. When I talk to my acquaintances, most of them say it looks like fun. But 'Metallic Child' was a game in which you jump and kill enemies like Super Mario at the beginning, but now it's completely different, isn't it? So, I don't know what kind of games the games I've envisioned will be in the end. I think we will be able to tell once the item is confirmed and whether to develop by one person or work as a team.
Q. While looking at the nominees for the Game Awards, there were rumors in the community that 'Metallic Child' was a real grand prize, I think it was impressive.
It was unexpected, so I was really impressed. There are many people who like 'Metallic Child', but there are also many who criticized it. So it was more exciting. And because the sales were good in Japan, they also congratulated me, but it felt strange to congratulate me in both countries.
Q. The feeling of winning an award that thanked gamers became a topic of discussion in the community.
To be honest, there is a big difference in weight from other nominees. Still, I think that the reason 'Metallic Child' was able to win this award was thanks to the voices of gamers. It is also the driving force for me to continue to develop.
That's why, lately, there are a lot of times when I think about breaking up with gamers. No matter how much you like the game, there will always be a moment when a gamer quits the game. At that time, I want to break up with each other, not because I'm tired of playing games. So I'm thinking of making a game that can break up well. It's not like, "Oh, I bought this game for nothing. I'll play another game." It's not like breaking up like that, but like "It's a pity, but it's worth playing in moderation" no matter how hard you try. The best thing is "I've had fun all this time". As for mobile games, I think 'Durango' or 'Master of Eternity' can be cited as examples. There were some disappointments, but in both mobile games and online games, the ending was rare. When we break up, I want to break up like that.
Q. What kind of game caught your attention at G-Star this time?
Project Eve was the one I was most interested in. Kim Hyung-sik and I have been friends from the beginning, but apart from that, it's a game I'm personally looking forward to. CEO Kim Hyung-sik is a generation that has gone through the twilight of domestic package games. Still, I think it's great to make a single game once again. And because I'm from an artist background, I'm also interested in the quality.
Q. Excuse me, but what is the business performance of 'Metallic Child'?
It is difficult to mention the numbers, but personally, I think it is a satisfactory result. Among the games I've made, it seems to be the best in terms of revenue, and I think the publishers are also satisfied. In fact, most of the indie games on Steam that came out around the time of the release of 'Metallic Child' were not well-received. There were also games with big indie publishers. So I worried a lot. I think the timing is bad. But fortunately, the response was good. The publisher and I were able to achieve something that we could say to each other, 'we were okay', so I'm currently working on the Sakunahime DLC with a grateful heart. I think it's all thanks to the love of gamers.
Q. It has been 6 years since you have been developing by one person. Comparing those days and the present, are there any changes in the atmosphere or overall technology?
It's limited to Korea, but the biggest change is that in 2015, when I was just developing one person, I wasn't interested in indie games. But I think the perception has changed because a lot of cool indie games have been released in the meantime. In particular, I think the success of 'Dungrid' had a big impact on changing perceptions. It is said that domestic indie is divided into before and after Dungrid.
It's not just 'Dungrid'. 'Skull' has been a huge success globally, and as an indie developer, I'm proud of it. I think 'Metallic Child' was able to achieve good results due to the success of such advanced games to some extent. I think I got a halo thanks to you pioneering the market first. I think it would be better if the scene became bigger that way, rather than one particular game going well, and many people and several games would get attention. The collaboration was actually done with that in mind. There are many other indie developers working on it besides me, so if you find a good game, please give it a lot of love.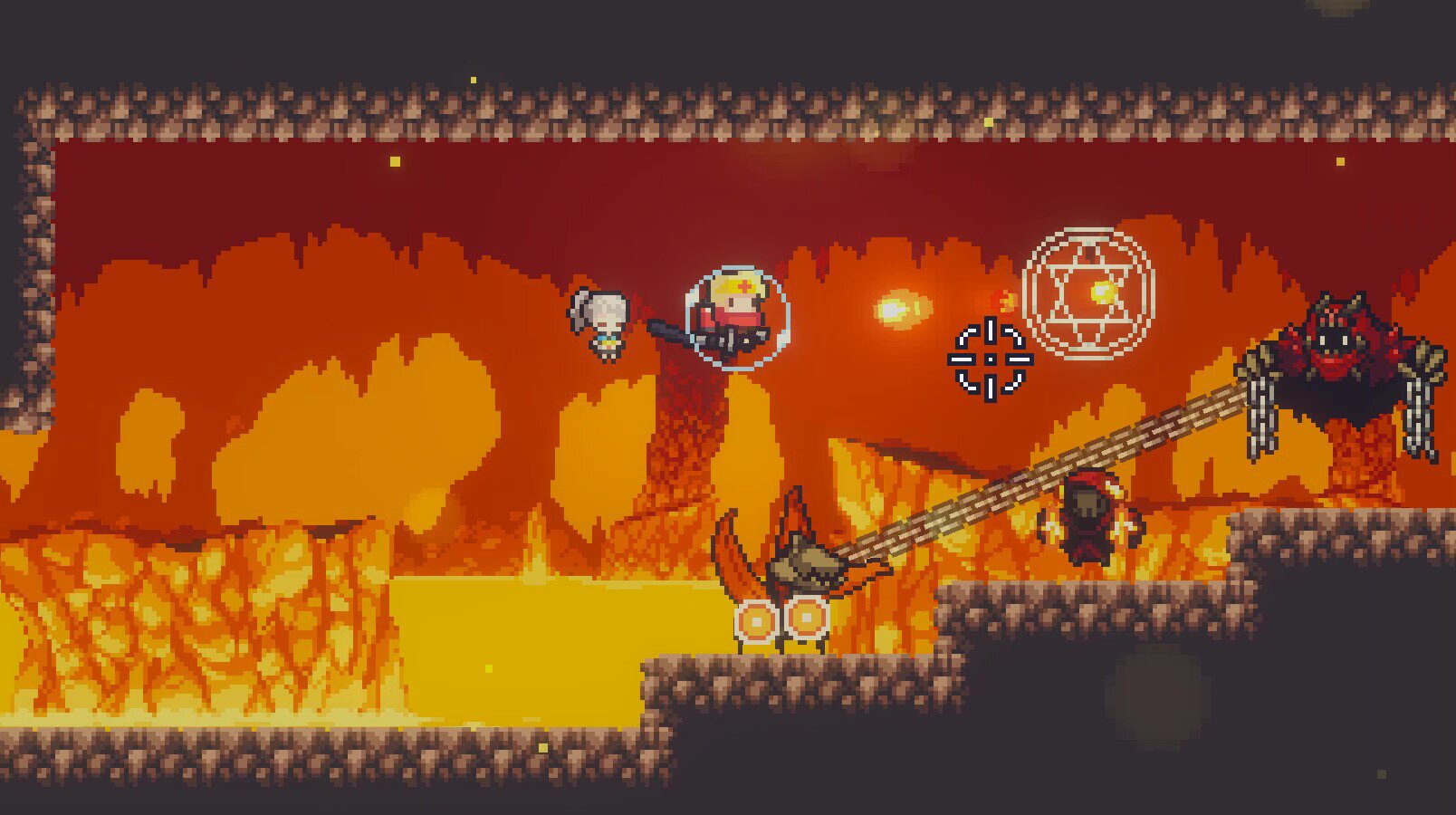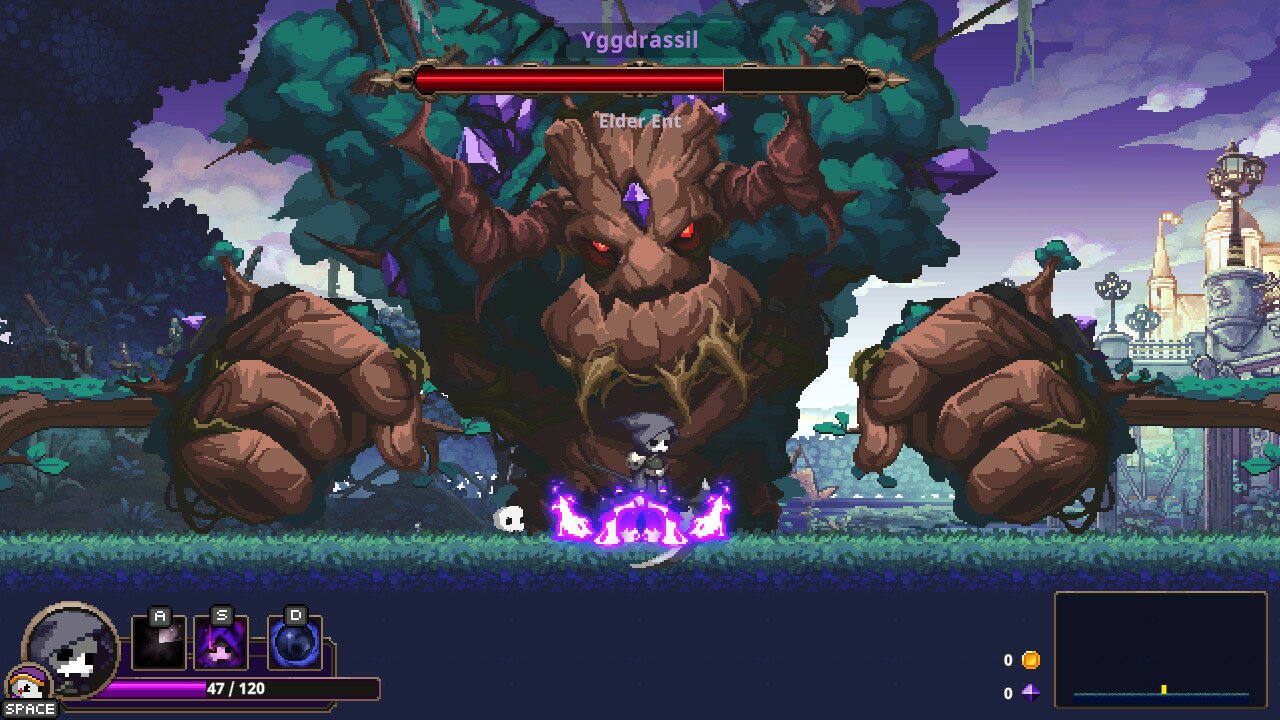 Q. This may be a sensitive question, but do you have any plans to develop a mobile game?
There is no objection to the platform. I'm thinking about what kind of fun things to make, so I'm thinking about how to make the 'Metallic Child' prequel simply for mobile. Personally, I think every game has its own meaning. 'Metallic Child' is an action game, so consoles were a good fit. So, I tried VR too, but uh… VR is really difficult (laughs).
Q. Will you continue to develop games, one person?
I want to stop single-person development whenever possible. As I said before, I now feel the limit to what I can do alone.
But I don't know about game development. Personally, I think it's up. So, as long as you don't feel like, 'Oh, I'm no longer needed in the game industry,' I want to keep doing it. But this time around, I almost felt that way. I think it's because I'm hitting the limit. But after seeing more people cheering for me than I thought, my heart lost a lot.
It is very difficult to make PC and console games apart from indie and major. It's not like there aren't a lot of places to challenge yourself. As you know, mobile games are generating much better sales. I had a lot of worries about such a situation, but seeing the people cheering for me, I thought, 'Let's try it a few more times'.
I said earlier that I wanted to make a game that can be good, but I also want to make a game that can become a memory. Whether 'Metallic Child' will become such a game will only be known in 10 years, but the goal is to make another such game.
Reference-www.inven.co.kr