Kakao Games held a meeting at the G-Star site today (19th) and conducted a joint interview about the games they are servicing.
The first round of the meeting was 'Eternal Return'. 'Eternal Return' is a game based on the mobile game 'Black Survival', and features the element of survival battle royale in a MOBA method. It started early access on October 14, 2010, and at the time when shooting-based battle royale was rampant, MOBA battle royale received a lot of attention from gamers all over the world due to its unique gameplay, and the number of concurrent users on Steam was 50,000. It has collected topics such as breaking through.
In the interview, Kim Nam-seok, CEO of Nimble Neuron, took the time to answer various questions about 'Eternal Return' ahead of its official service. The interview began with a greeting from CEO Nam-seok Kim. Regarding the global expansion, CEO Kim Nam-seok said, "Now, 'Eternal Return' is facing a situation where it has to succeed in innovation and challenge to win the hearts of gamers in the global market. In the future, we will be forever lacking, but we will change forever and challenge ourselves to innovate."
Q. If you look at the recent competitions, you have been focusing on duo mode, do you plan to proceed mainly with duo in the future?
I thought the duo mode was effective in terms of both fun to watch and fun to play, and when I actually tried it, the response was good. So I think we will continue to focus on the duo in the future. Of course, it's not just the duo. When I watched the G-Star event match the day before yesterday, I saw talented people playing solo mode in a situation where the characters were not duplicated, so I thought that this could be fun too.
Q. The lack of community is being mentioned as a weakness. How do you plan to solve it?
I think it can be solved by dividing it into two areas: in-game and out-of-game. First, with regards to in-game, it is the voice chat or pre-configured team system within the game where gamers naturally play games and meet other people and continue to update in the form of connections. seems to be important
When it comes to things outside of the game, I think we can think of the community. There are various ways to activate the community, but I think the most important thing is to introduce content that raises expectations on a long-term and regular basis and to provide experiences that make those things come true. Up until now, I used to introduce content consistently, but most of them were highly volatile, and the process of giving expectations, etc., may have felt amateurish to the community. In the future, we plan to supplement this and discover and provide good materials and contents so that any community can expect 'Eternal Return'.
Q. I would like to hear about your plans to advance into e-sports and the situation. And I wonder if there are any plans for offline competitions in the PC room.
We ourselves are fans of e-sports, so we are trying to use it somehow, but over the past year, we have experienced many attempts and failures. Recently, in a meeting with the community, there was talk of an e-sports pilot project centered on the ascending and descending system, but it seems that we are not ready yet, so we are improving it internally.
Hosting offline competitions using PC rooms is also a format I personally like very much, and I think that if the Corona calms down a bit, event competitions based on the official league can be held. It is currently being planned in several forms.
Q. It is currently in early access mode, when will the official service be released?
As I said earlier, compared to global AAA games, there is a long way to go. To that end, we are trying to increase the number of characters, the number of skins, and the top-level skins, and we are also considering adding a mode or system that users with different skills and tastes can enjoy together.
He said that 2021 was the year that hurt the basics of 'Eternal Return', and he aims for 2022 to be enjoyed in various ways. As a part of that, the light mode is being prepared. The official service schedule is expected to be released naturally through an update, but it is expected to be mid-to-late 2022.
Q. You are constantly talking about competition with global AAA games. What do you think is the most necessary for this?
really a lot After discussing various things with the development team, in the end, it was concluded that the cycle of continuing to provide regular long-term expectations and realizing them should permeate our company's work. I personally call this 'resonance', and there is a frequency that gamers have, and I think the most important thing is to match it well and provide an experience that consistently realizes expectations. This is what global franchises are really good at, and they feel a sense of crisis. We want to continue to provide such experiences.
Esports, pilot projects, and character update notices are all part of the work that gives such anticipation, and we are sharing a lot of effort and talking about how to make it more effective.
There is a phrase that I personally like, as the founder of Xiaomi said, "If you stand on the path of a typhoon created by the industry trend and user participation, you can make pigs fly too." If we continue to work hard to realize the expectations of gamers in games, I think 'Eternal Return' will be able to take off as well.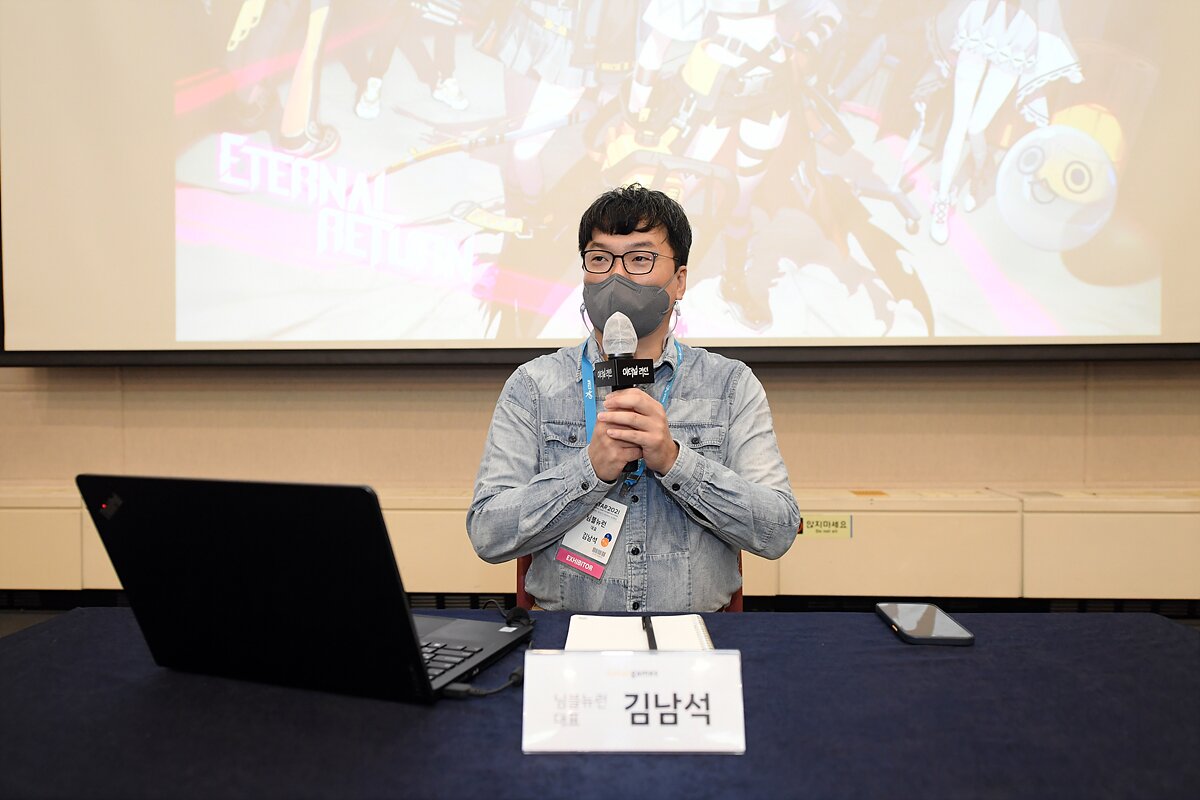 Q. Is there anything you look forward to in collaborating with Kakao Games and MS?
First of all, I think it's a valuable experience to compete in a global competition to win the hearts of gamers. There is a lot of anticipation to discover, learn, and grow while competing in good faith in the future.
Q. After launching on the Kakao platform, it was launched on the MS Store. What are the current results?
Compared to the expectations that were too high, the results are not so clear. If it didn't work, then it's never been. Once launched on the Kakao platform, not only new users flowed in, but also Steam users returned and turned to an upward trend. MS also fell short of expectations, but overall improved. Of course, MS has been thinking about the long term since the signing of the contract. I think the influence of the Game Pass will grow in the future, and as a result, I wonder if 'Eternal Return' will be known to more gamers through the Game Pass.
Q. You continued to talk about global competition, but I would like to hear more about the performance of each region and the importance of each.
In the global market, North America has the second largest share after Korea. Therefore, we are focusing on two regions: Korea-Asia and North America. Starting from here, I am thinking about how to spread it to other areas. Of course, in principle, all regions are the same.
With regard to global services, Kakao Games people are trying to learn the know-how they have gained while operating various games globally, and Microsoft is the same. We will continue to work hard to further spread 'Eternal Return' in the two regions.
Q. Were there any clear changes in indicators after launching on the Kakao platform?
It overlaps with the previous question, but because Kakao Games paid a lot of attention, I was able to confirm a lot of positive results, such as the return of Steam users as well as Daum Games.
Q. I would like to hear if there are any plans to provide a separate client for the North American and European versions.
A separate build is not being considered yet. I think the localization service is more important than the build, and how to make a resonance with the localization service is the main concern.
Q. There are a lot of requests for a dedicated server in Korea, what do you think?
This is something that you should ask your development team and business associates, but I think the answer is no. In the case of such an issue, it is not easy because it is an issue that needs to be considered not only in a specific region, but in the entire world. First of all, I think that the fact that there are many such requests is an issue that needs to be continuously listened to, so I will continue to listen.
Q. It would be nice to have content that allows you to see character modeling in a big way.
It is a question that stimulates my romance, I want to make it like that, but I wonder if it will be really fun when I do it, and I wonder if two completely different games (mods) will fit into one game due to separate content. In that case, it would be better to separate it altogether. Once there is such a wish in the community, it is our duty to make that dream come true, so we are always watching with interest. Personally, I think it will be a wonderful and worthwhile day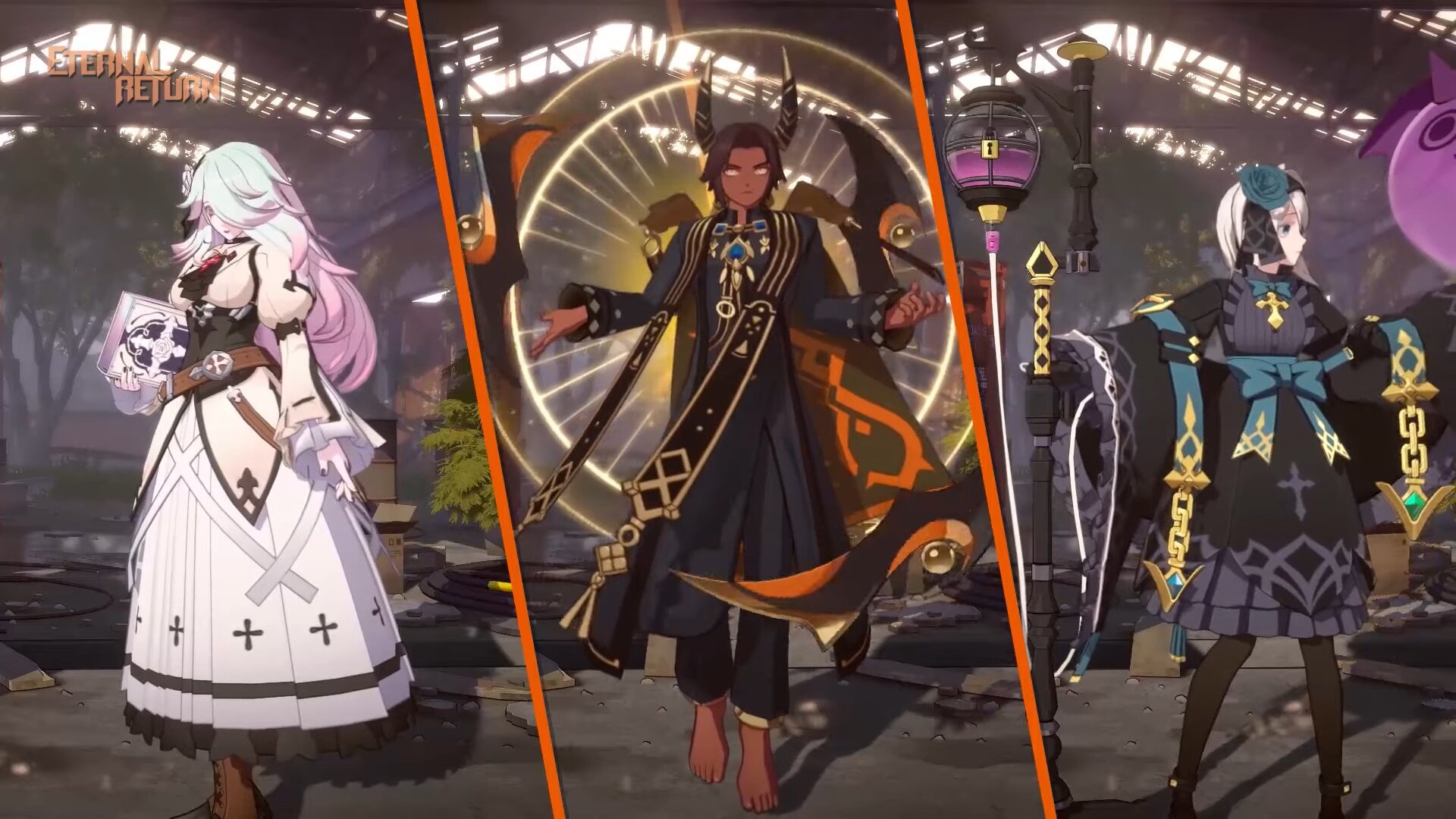 Q. You mentioned earlier that you were thinking about the light mode. If there is a shape you are thinking about, please explain what it will be like.
I can't go into detail here, but when it comes to enjoying online games, not all users enjoy it core. There are gamers who enjoy the core and there are entertainment gamers who do not. The main mode of 'Eternal Return' focuses on showing and proving their skills.
The light mode is a mode that will serve as a stepping stone so that such core gamers can enjoy the main mode by quickly enjoying the core fun of 'Eternal Return' when they bring their friends. Our team also feels strongly that such a thing is needed. I said before this year that if I had laid the basics, next year I would be able to enjoy it from various perspectives, but the first step will be the lite mode. We can't reveal more details about the lite mode, but we will reveal it when the team prepares a little more and it becomes a form that can give gamers expectations. Once in the development pipeline, it is being developed.
Q. It is rare to change titles, what kind of decision-making process did you go through?
Not only did global gamers feel confused, but also within the team and on the publisher side. So, Kakao Games asked users to clearly recognize the game, so we worked together to eliminate such confusion and noise, so we changed it to 'Eternal Return'. I don't think it was a very good decision.
Q. When it was popular in the early days, subculture enthusiasts enjoyed it a lot, but seeing the emphasis on the AAA level, it seems that the public tastes have turned.
For the anime style to become popular, generations must change, but each region is slightly different. China has now become the main stream and the global trend is changing as Wonshin gains great popularity, but we think it would be good to use the current flow of anime style while maintaining the existing feeling.
And 'Eternal Return' is different from those games that are often based on virtue. So, when I build an art style and have a character meeting, I am concentrating on becoming a character that many people can see and attach to. That way, I think we will be able to give you a good experience in the global market.
Q. In the past, it was difficult to apply hacking in the current mode, so you said that you would put it in a separate mode, but is that referring to the lite mode?
That's not it. On the contrary, I think it will be more core if hacked. Lite mode is being planned and made without any hacking.
Hacking is so much fun in my imagination, but there is a double aspect that I can't find an answer to in order to make it, so I'm still deeply concerned about how to solve it from the inside. It's like a poisonous holy grail that requires a lot of testing for hacking to come out, so I think I'll have to first prepare a test environment and challenge it.
Q. You raised expectations for map skins while revealing a snow-covered map at a user conference last time.
It's something I really want to do. So, the teaser showed the snow-covered view of Lumia Island, but how it will be released and delivered to gamers needs to be discussed with the development team across all areas of business, operation, and service. We are still talking a lot about him now, and we hope that news will be delivered soon.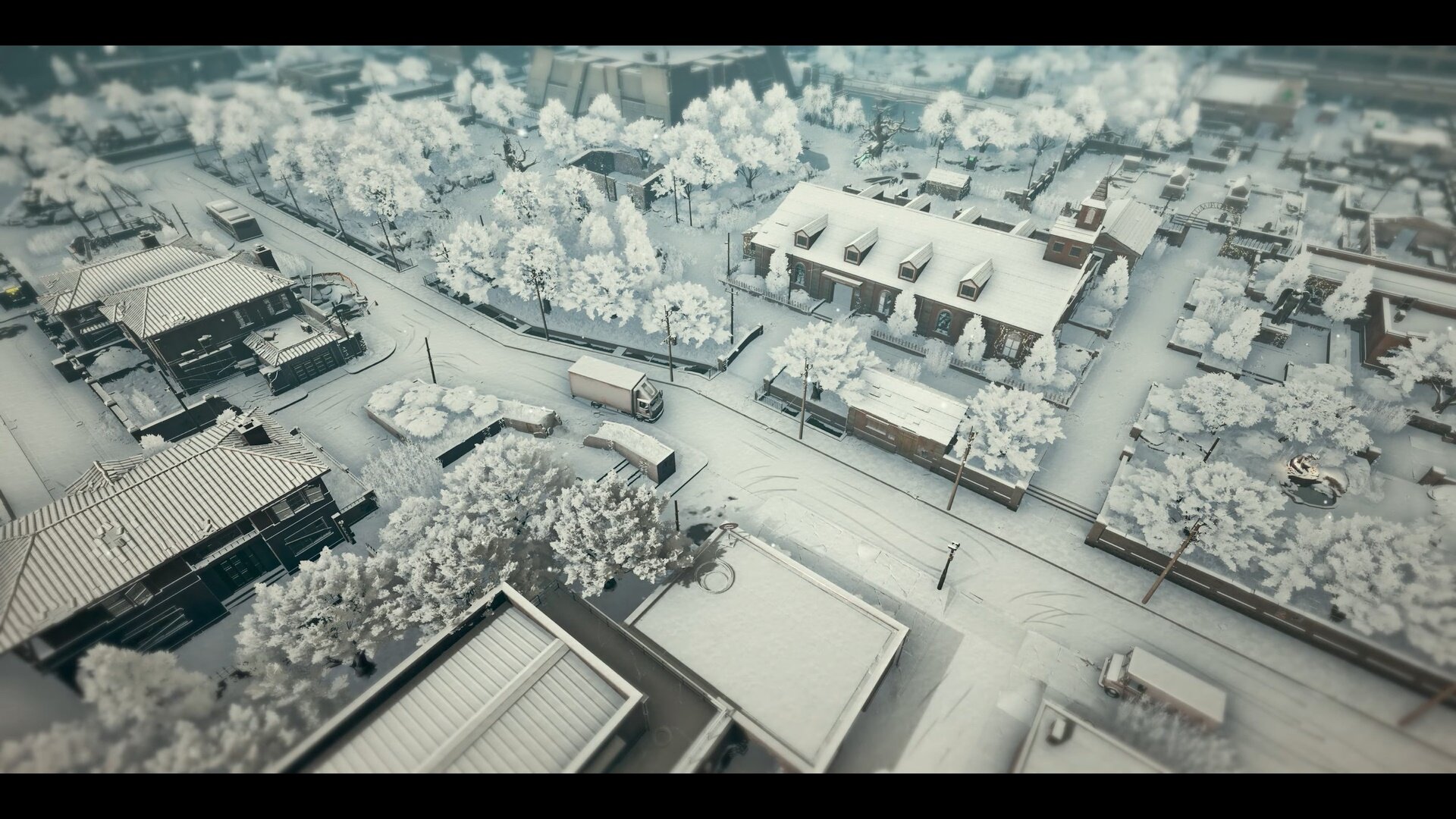 Q. You have made various plans such as official service conversion, e-sports, and global service. What are your priorities?
First of all, since e-sports can be played in parallel, I am hoping that it will be possible to prepare without prioritizing it. The global service and the official service will be officially serviced when and where they are expected, and the schedule will be decided naturally when it is in a state where it can be realized. Wouldn't that be the only way to open the hearts of users and open their wallets? So even now, we are preparing a lot with the official service in mind.
Q. Attribute mode was introduced a while ago. What are the reactions and indicators of users?
Personally, I was really worried about whether it would be really fun or if it would only add complexity, but I'm glad the response wasn't bad. Of course, there are many shortcomings, but many users are still giving positive feedback. Personally, I think it will be a memorable update for a long time.
In that context, there are good reviews about optimization, and recently, as the optimization was done for about 50ms, I saw a lot of praise from users saying that the shit game became a god game. This is only a 0.05 second difference, but I felt that the difference has such a huge impact on the gamers' experience.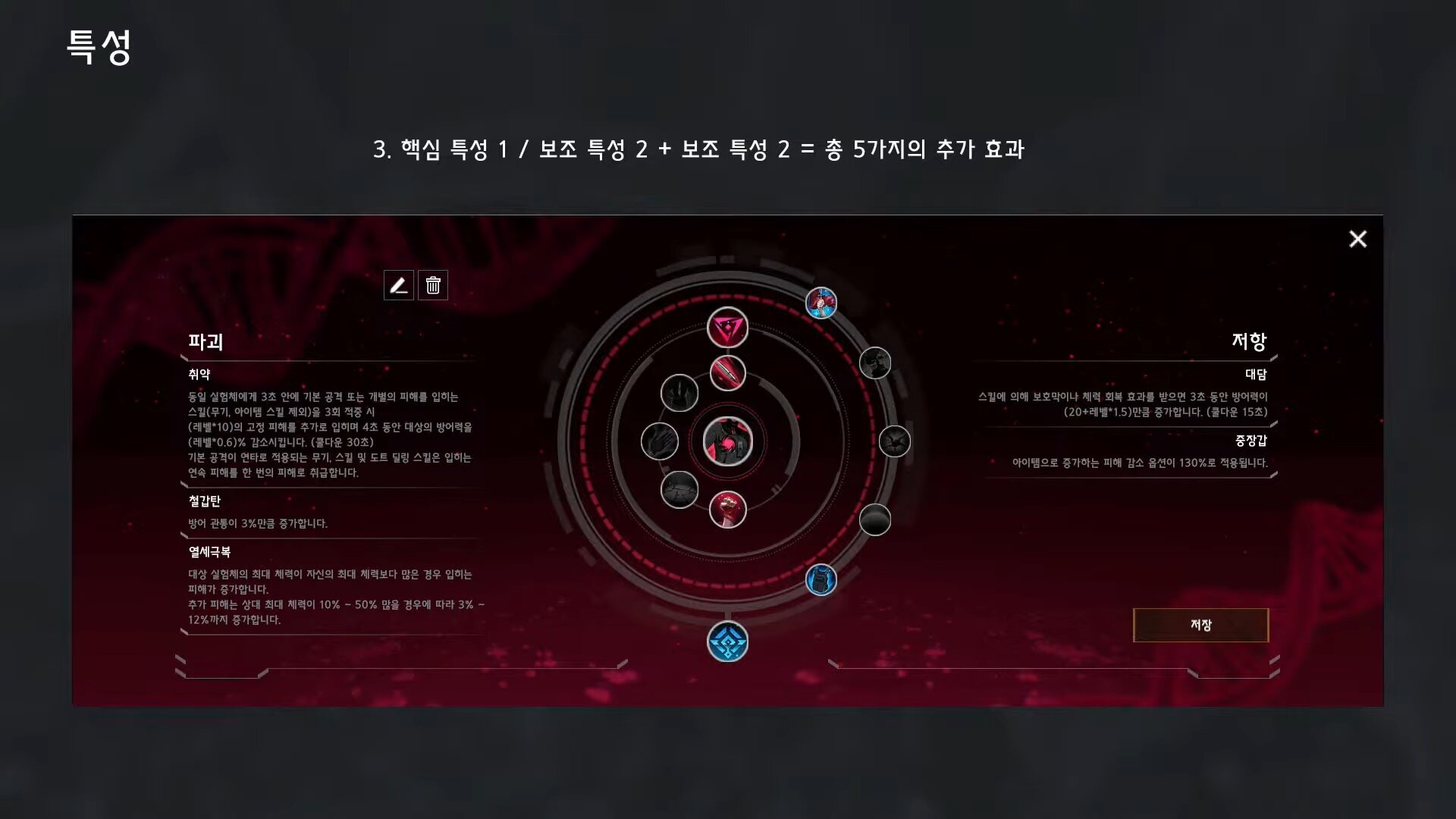 Q. There are rumors that it is too difficult to level up the Battle Pass.
Recently, 'Halo Infinite' released a multi-mode for free and released a Battle Pass, but there were many similar words. Overall, it was positive, but it was too difficult to upload. In the future, we will collect community feedback so that we can provide you with a more fun and satisfying experience.
Q. Which channel in the community do you care the most?
All communities are closely watching. Not only the general community, but also feedback through Discord, Reddit, global broadcasting, and CA channels. Among the feedback, as the direction we are going to go is clear, we are trying to solve it by considering the highest priority within it.
Reference-www.inven.co.kr