G-Star, which was held online last year due to COVID-19, was held online and offline this year. Although the threat of Corona 19 still remains, offline events have been converted to being held although there are some restrictions due to the fatigue caused by the prolonged Corona 19 and the increased vaccination rate.
The power of COVID-19, which has continued since the beginning of last year, has had an impact on various industries. As mentioned earlier, the game industry could not escape its influence. Not only G-Star, but also overseas game shows such as E3 and Gamescom have been canceled or switched to online, and it was not uncommon for some game companies to postpone the launch in the process of establishing a system such as telecommuting due to COVID-19. Even large companies that had a system in place, such as 2K, complained of difficulties in environmental changes caused by COVID-19. As a result, startups and small and medium-sized enterprises (SMEs) have no choice but to face greater difficulties.
As the Chungnam Global Game Center established in December 2019, it was like meeting a huge rock as soon as it was launched. We had to quickly respond to the changed work environment in the era of COVID-19, and at the same time, we had to do a two-track to support game developers and aspirants who are struggling. As the number of offline events decreased, there was less space to appeal to the works of local game companies, so it was also a task to find a new way.
What difficulties did the Chungnam Global Game Center, which participated in the G-Star offline site for the first time since its establishment, experience difficulties in revitalizing the game industry in the region, and what achievements did it achieve? In addition, I was able to ask Jang Seong-gak, head of the Chungnam Information Culture Industry Promotion Agency, who is in charge of the Chungnam Global Game Center, how they would feel when they first participated in the post-COVID-19 G-Star, not the previous G-Star.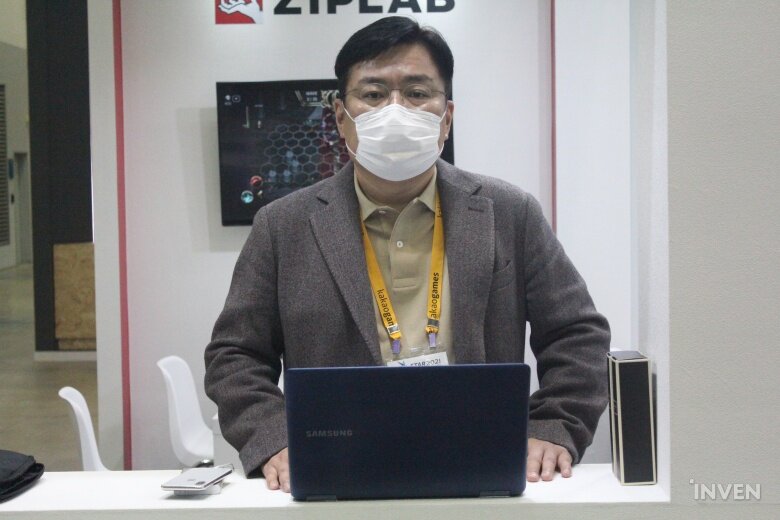 Q. The Chungnam Global Game Center is aware that this is the first participation of G-Star. How do you feel? Also, how would you like to introduce the Chungnam Global Game Center?
Jang Seong-gak: The Chungnam Global Game Center was opened in December 2019. So, the real business started in 2020. Unfortunately, the COVID-19 outbreak has not occurred since last year. So there was no exhibition. However, this year, G-Star was opened offline like this, so the tenants were able to show the hard work produced. Since yesterday, I have been busy meeting and consulting with publishers and investors in person, and I think there will be good results.
Q. How many companies are currently moving in, and how many works have been submitted to this G-Star?
Jang Seong-gak: There are now 24 companies. Due to COVID-19, schedules are disrupted in various ways, and due to the circumstances of each resident company, this year, 4 works from 4 companies participated.
Usually, the end of November is the time to raise the game development pitch, so everyone is working on it. Also, even though they did not participate in the booth, those who have already released and serviced their games are actively moving, such as coming to G-Star to meet with publishers and talk separately.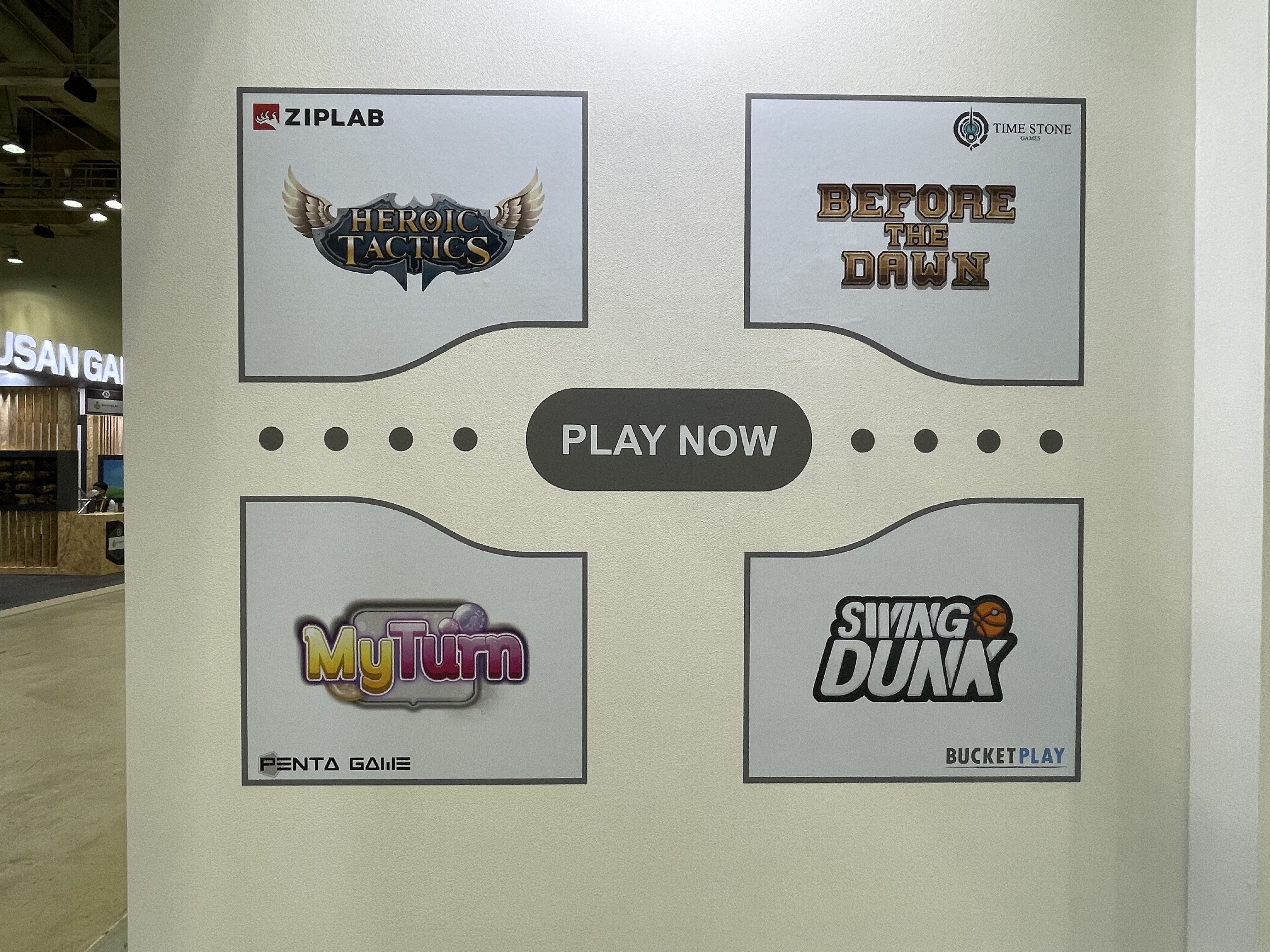 Q. The game industry has been difficult due to COVID-19. How have you supported local game companies?
Jang Seong-gak: We decided to support game developers so that they can advance into the global market. Although Corona 19 had difficulties, I thought it was an opportunity to show the new possibilities of the game. Perhaps it is the same in other regions as well.
If it is different from other regions, we started working in earnest last year, so it was relatively easy to prepare a response system from the beginning. Also, when we first started, we saw that it could be a new opportunity because we focused on this direction by actively helping the company advance into the global market.
The unique feature of the Chungnam Global Game Center is that it does not limit the genre of games it supports. We focus on helping companies create what they want. In addition to VR/AR, MMORPGs, or IPs that were previously produced and were suspended due to service interruption, are also being bought and supported so that services can be resumed. Even if it is a small company, it is possible to revive the IP, so I think it will be of great help to sales even at a small cost.
It also helps attract investment. There are funds that invest in content companies from the Ministry of Culture, Sports and Tourism, and there are companies that benefit from our company as well. Based on these things, we are overcoming the difficult situation with COVID-19.
Q. The Chungnam Global Game Center was established relatively recently, and it seems that there were difficulties in operating the support program in the face of the COVID-19 epidemic from the beginning. Also, I know that one of the tasks of local game centers is to help not only game developers, but also aspirants. What programs have you been running?
Jang Seong-gak: In Chungnam, there are many universities such as Hoseo University, Gongju University, Hongik University and Chungnam Campus, and there are many excellent resources. In addition, there are people who make games at universities and start their own business, and we are supporting this in various ways.
Last year, we held a game jam for aspiring developers. In other regions, we did it online because of Corona 19, but we did it offline because we thought offline would create more synergy. Of course, we took great care in quarantine, and we were able to proceed safely. Of all the game jams we held last year, I think we were the only ones who did it offline.
Several developers and aspiring students participated, and they all responded very well to the opportunity to meet again offline after meeting online. Various games have been released under the theme of social distancing for 3 days and 2 nights, and developers and aspiring students have a place to communicate offline after a long time.
And from next Friday to Sunday, another offline game jam will be held. The theme of this game jam is 'railroad', and KORAIL has consulted with KORAIL to display the works submitted from the game jam at Cheonan-Asan Station near the game center. So I think it will be a place to inform not only gamers but also the general public.
.In addition, about 8 teams participated in the startup contest and were selected, and they are supporting the team in various ways. Among them, 4 teams have now participated in the BTC BIC Pavilion.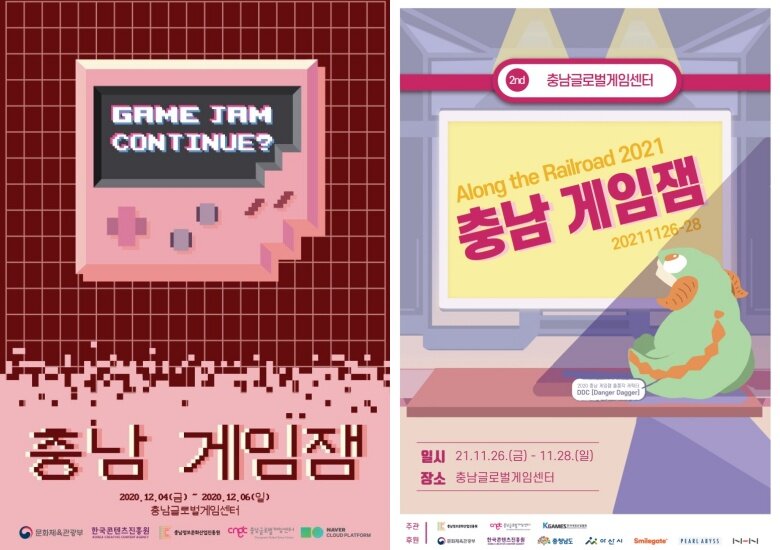 Q. In addition, if you would like to introduce plans for 2021 and 2022 to help developers?
Jang Seong-gak: There is no such company that started in earnest last year and received support right away to launch and make sales. However, there are some companies that have received investment since the first half of this year, and it is in the beginning stages.
In fact, there is no big difference in the national game development support project. There may be subtle differences, but in a broad sense, it will be similar to Hankonjin or other regional game centers. Of course, as I said before, there are 'detailed differences'.
First of all, if we were to pick a business unique to the Chungnam Global Game Center, it would be accommodation support. When a company newly moved to the Chungnam Global Game Center acquires a studio or officetel, 70% of the rent is being subsidized. The cost of accommodation is not that big, but we are focusing on helping people to come here at any time to find accommodation or a space to build a stable environment.
That has the effect of creating new jobs, and it was difficult for small businesses last year because of COVID-19. So there were a lot of vacancies. By supporting the vacant space as a dormitory, there is an effect that the nearby commercial area has a circulation structure. Also, I think it was a small opportunity for local residents to have a good perception of the game center and the developer. At the same time, it seems to be a virtuous cycle structure in which the possibility of obtaining a talent pool increases.
Q. There is a perception that receiving government support or support from the local community is very boring and there are many restrictions. There is also a preconceived notion that the games that came out like that were limited in genre. What kind of efforts are being made at the Chungnam Global Game Center to break this?
Jang Seong-gak: In fact, it is inevitable that there are many restrictions due to the nature of government projects and public projects. Still, we try to actively accommodate what the company wants as much as possible. The first is that there is no genre restriction, and as I said before, it also supports the restoration of games that have been made difficult and then terminated the service. It is not that we have to make something to receive support, but we want to align with the direction that the company wants as much as possible. Also, when making a proposal, we would like to make a proposal based on what is acceptable.
The point is to think from the point of view of the consumer, that is, the recipient, not the supplier. It is the same as saving a game that was inevitably discarded or the service was terminated. Since it is helping the consumer to do what he wants to do, I don't think the effect is great even if it costs a little.
Q. Recently, not only the central government department but also the local community are operating various programs to foster the game industry and improve game awareness.
Jang Seong-gak: Spreading a positive game culture is also one of the missions of local game centers. That's why I'm running a game literacy program. About 180 teachers participated in the literacy education, and among them, a teacher from Asan Elementary School gave a lecture on how to teach using Roblox. The teachers who participated said that they were impressed in many ways. So many people have completed the course and are seeing various effects by applying the teaching book. I think it gave students a more positive perception. Since one teacher teaches more than 20 students, it is not 180 times 20 by simple calculations. In that way, I think it helped spread a positive game culture.
Q. Have you ever visited G-Star before the establishment of the Chungnam Global Game Center? Also, how do you feel about holding G-Star offline after a long time since Corona 19?
Jang Seong-gak: It came down every year at G-Star. At that time, there were no resident companies and even before the game center was established, I wanted to build a network with game industry workers and form a consultative body in the preparation stage for the global game center in South Chungcheong Province. I think that the reason why the game center was able to achieve results as soon as it was established was because I kept coming down to G-Star in advance and met good mentors and experts in academia and industry. It's because they've supported me a lot from the past, and it's been a big help.
So, although online is a good platform, I felt it was important to meet and talk and communicate in person offline. Although only four resident companies participated this time, I want them to achieve results by receiving investment and signing a publishing contract. Today, everyone is busy with several meetings in the morning and afternoon and signing contracts, but in addition to the four companies that participated in the booth, the remaining 20 companies are also meeting publishers to help them appeal to them. If they are successful, they should.
Q. You started working in earnest last year, and you seem to have prepared a lot in many ways. When did you start preparing for the establishment, and what was the driving force behind the creation of the Chungnam Global Game Center?
Jang Seong-gak: Full-scale preparations began around 2017. We also received policy advice and visited the central government several times to attract game centers. After consulting with the Korea Creative Content Agency and going through various procedures, it opened with a partial budget in 2019.
In fact, what you see in business is ultimately the result, isn't it negligence? It's not yet at the stage where it will come out. Nevertheless, even before the establishment, the council prepared in various ways, and at that time, some of the companies in the current tenants were also actively helping, so they worked together in various ways to achieve results. Maybe next year I'll be able to pick some fruit.
The Korea Creative Content Agency also had a strong will to create an ecosystem for the game industry. In addition, the geographical location is good, the mid- to long-term plans and visions were established from the preparation stage, and the human resources were excellent, so I think it was possible to establish a game center like this.
Q. Corona 19 has not gone away yet, but what if you could present a vision for nurturing local game developers and aspiring game developers after the coming Corona 19?
Jang Seong-gak: It seems true that COVID-19 has changed the landscape of the industry in many ways. It's not just our problem, it's a global problem, isn't it? I felt the difficulty a lot. However, now that it has changed to With Corona, it is starting to breathe offline little by little. Next year, if possible, we aim to become a bridgehead for our games to advance globally by participating in various game shows such as Gamescom and Tokyo Game Show. We will continue to support that.
Next year, we plan to show off good games on G-Star with more companies, so please keep an eye out for our Chungnam.
Q. Last year, offline overseas game shows were not held due to Corona 19, and going abroad is also limited, so it seems difficult to support overseas expansion. I would also like to ask how you have been supporting overseas expansion.
Jang Seong-gak: Isn't overseas targeting different for each resident company and each game? Supporting it accordingly is a top priority. First of all, we are supporting the influencer promotion side. Last year, one of the tenants wanted to actively promote it in Russia, but even then, they applied for it in a customized way.
In fact, even with that said, the most effective way to promote the game seems to be the company that created it. So, we are listening to the opinions of representatives. And after hearing that opinion, when applying for support, I continue to visit G-Star and use the network it has. In many ways, the relationship I met at G-Star seems to have been very helpful.
Q. Finally, a word for gamers, game developers, and aspiring students.
Jang Seong-gak: The Chungnam Global Game Center is located near Cheonan Asan Station, and I think it is in the middle of Korea. Since there are abundant human resources, I think that Chungnam has a good environment for making games. We are also supporting start-ups and nurturing indie developers, and we hope that Chungnam will become a place where indie game talents gather. We hope that many people will be interested, and we hope that we can receive our support.
Reference-www.inven.co.kr