Source – Blizzard Entertainment
Ahead of the December 8 release of Fractured in Alterac Valley™, the latest expansion to Hearthstone®, the world's #1 free digital card game from Blizzard Entertainment, Inc. (www.blizzard.com). While pre-orders started, two special events for our country's players started.
■ Alterac Valley Snowflake Tavern Event – ​​Until December 14th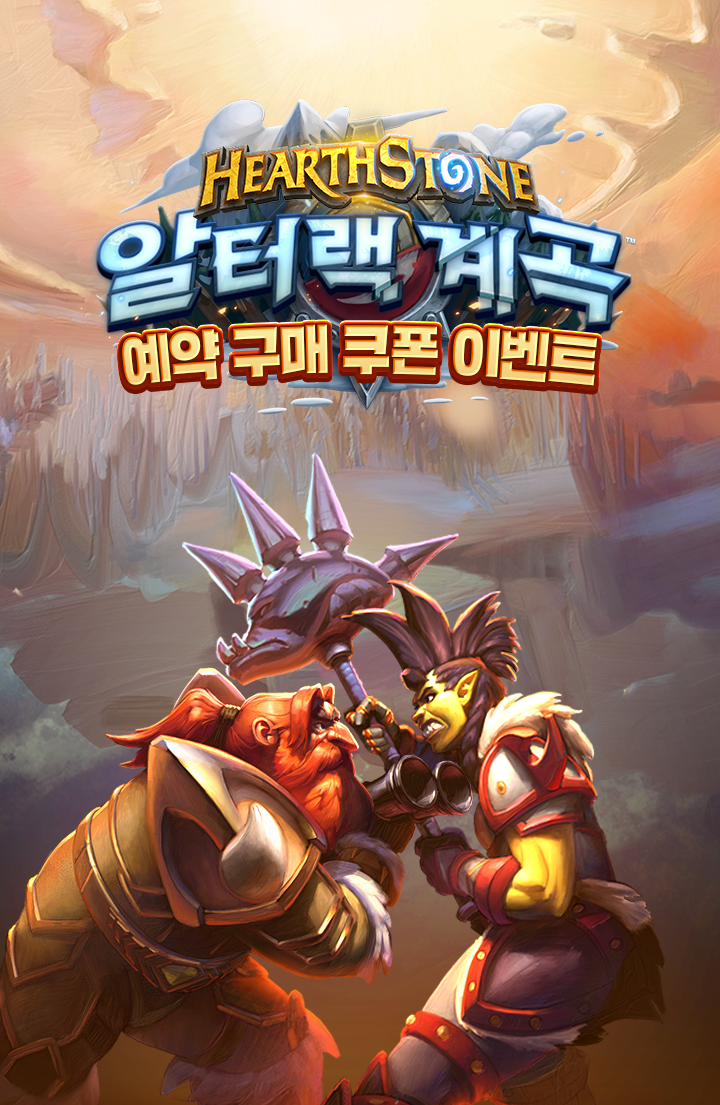 The 'Snowflake Tavern', a special event where you can enjoy the joy of the fierce battle between the Horde and the Alliance in the snow scene of Alterac Valley, and obtain wonderful gifts, will be newly renovated and opened. All players who purchase Hearthstone in-game items or access Hearthstone and enjoy the game by 9 am on December 14th will earn snowflakes that can be applied for Alterac Valley Limited Edition goods. Players will have the opportunity to use the accumulated snowflakes to visit the event page, select a variety of Hearthstone-themed physical gifts such as quilted vests, cushions, tumblers, mats, and calendars, and win a lottery. In particular, the gifts prepared this time can show pride in the faction you choose by choosing between the Horde and the Alliance in line with the heated faction confrontation atmosphere that heats up the Hearthstone Tavern.
For more information about the Snowflake Tavern in Alterac Valley, including the snowflake payment and usage schedule, accrual standards, and detailed gift details, you can check the official blog post and event page.
■ One Store X Hearthstone – Alterac Valley Pre-Order Coupon Event – Until the end of pre-order
If you pre-purchase Alterac Valley Expansion Pack from One Store, Korea's representative app store, you can secure two bundles at a more attractive price using a specially prepared 30% discount event coupon. Among them, the Alterac Valley Large Bundle contains 80 card packs, 5 golden card packs, 2 random golden legendary cards, a new warrior hero, and card backs. For more information on the Alterac Valley pre-purchase event at the One Store, please visit the official blog post and the One Store event page.
Hearthstone's latest expansion, Alterac Valley, will be released on December 8th. In addition to 135 new cards inspired by Horde and Alliance heroes battling on snow-covered legendary battlefields, players will also have access to a new 'Honorable Strike' keyword, powerful hero cards and unique faction leaders, and ' Through special events that can prove 'honor', you can prepare for the upcoming battle and forge yourself like steel.
Reference-www.inven.co.kr