[기사 본문]
earlier this year. 'ALTF4′, which was popular on streamers' broadcasts, was a game that called 'Pakjong' as the title of the game. This game in which the knight in armor has to jump over obstacles to reach the destination is extremely difficult. Nevertheless, he succeeded in imprinting his name on streamers as well as general gamers by delivering the pleasure of success.
On the one hand, what is surprising is that the title 'Wish', which was under development before ALTF4, belonged to a very lyrical and emotional realm. ALT F4, which showed a difficult and high level of difficulty, and 'Wish' using her daughter's name as it is. The sensibility shown by the two titles was slightly different.
I was able to meet Kim Sang-won, CEO of PUMPKIM, a developer in Jeonju, who developed these two titles, at the G-Star site and conduct an interview. Stories about the development process and sudden attention. And the story of the new work to be developed later can be found in the contents below.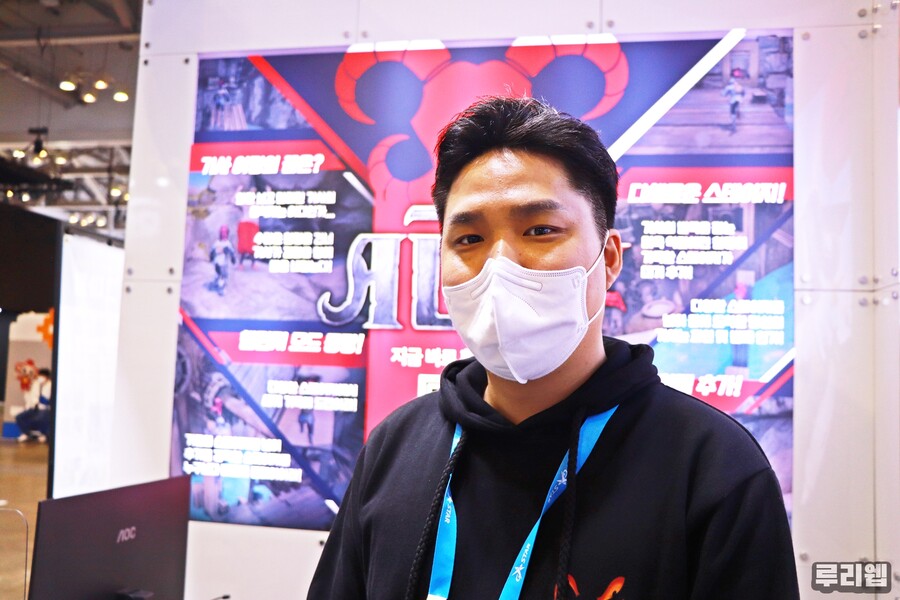 Pump Kim Sang-won CEO

● It has become known a lot through streamers, but I think there are still people who don't know what ALT F4 is. Please introduce yourself and say something.

= Since last year, I started a developer called PUMPKIM. It's been a year now. I lived in Seoul and came down to Jeonju to do business. I like shooting games and console games. while maintaining an indie personality. I want to develop. We are currently developing SOWON with ALT F4. Next year, I'm preparing for my next project.

● This is an offline event that has been held for a long time. It must have been hard for you to come to Busan, but I am curious how you feel about participating in G-Star.

= This is the first time it has been exercised inside. The most recommended comment in game reviews so far was 'Where do you buy, developer?' It was this. I want to hit one. There were people who said this. There were also aspects that people who played the game were curious about. So I think I did a good job participating.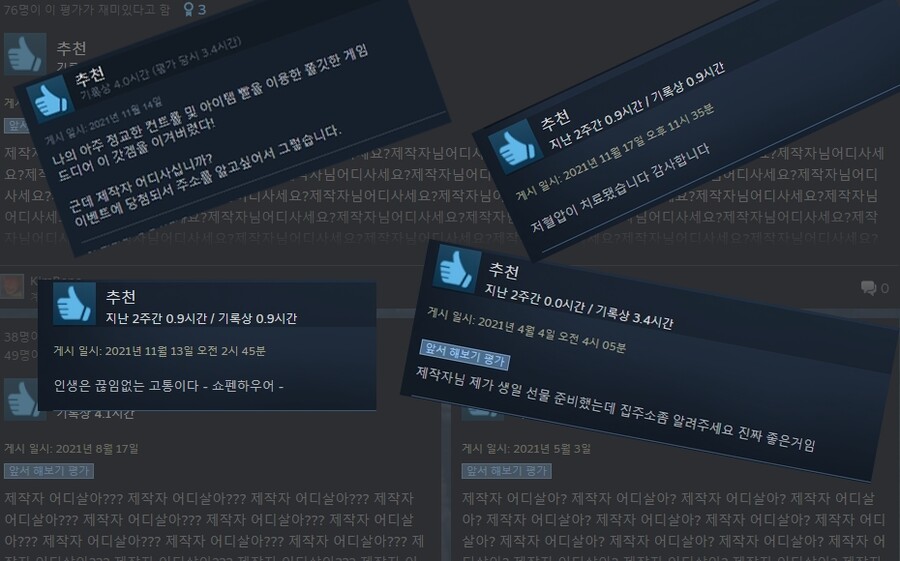 Due to its unique difficulties, ALTF4 has received countless requests for addresses and treatments for low blood pressure.

● I know you weren't originally in game development. The reason for coming down to Jeonju is also the same. There must have been a different reason for you to start developing indie games.

= I used to work for an advertising company. There is also a lot of overtime work. It was so hard. One day, when I went to the hospital because I was so sick, I was told that I had a rare disease called ankylosing spondylitis. I was working on 3D graphics. In this situation, I was thinking about whether I could keep my income on the graphics side, so I started developing games.
Actually, my first game was a VR title. That's fucking ruined. In the midst of so much hardship, I thought of making a game and presenting it in a month. Meanwhile, I thought that I should find another job. In the meantime, I made a wish and won the Epic Mega Jam. There were also good suggestions. Now I was able to make a wish while finishing ALT F4.
I used to live in Seoul and came down to Jeonju. As I developed the game, my expectations were rising, so it was difficult for a family to live with my wife and daughter on the income at the time. So sell the house. I moved to Jeonju. It was a challenge for myself as it was a place I had no connection with.

● I agree with the word challenge. I remember when I was self-employed. There were times when I had to take on a challenge because I had a lot of responsibilities. In fact, it's not an easy thing to do that way.

= I received a support project. On the one hand, human resource composition is important for support projects. On the support side, staff composition is important. I also want to hire people. But I didn't want to bother the staff either. So, when the ALT F4 was first introduced, the target sales was 3 million won.

● ALTF4 was on the low price side. Did you make such a decision in terms of separation?

= It's hard to make a lot of money, but survival came first. I thought of a situation where I could sell more. I also thought that if the volume went up and the price went up, there would be a rejection reaction. So, we launch it first. And we decided to make a profit as a company.
I think I was lucky. And a lot of people helped. from March to November. The return exceeded our initial expectations. When the official version was released, sales increased slightly. Currently, we are working with our team members to release a game called Sowon based on this.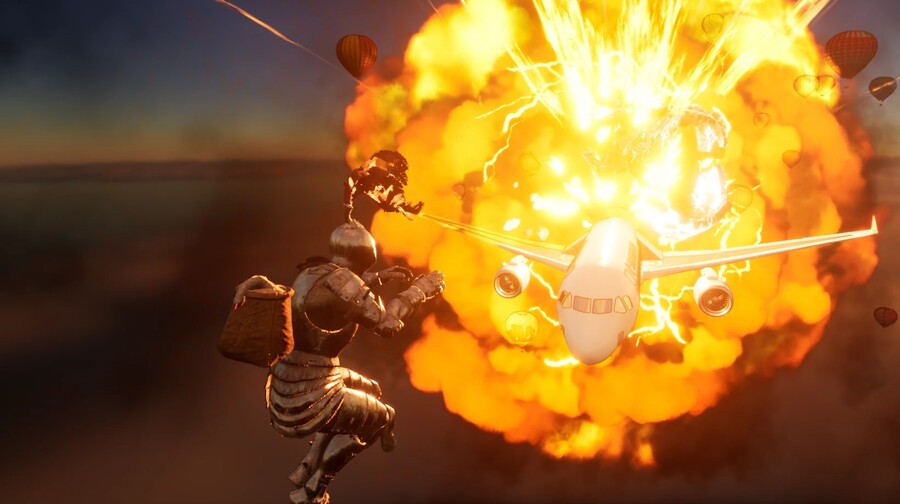 ● If the developer leaves the metropolitan area, it is a big deal to recruit manpower. I wonder how your current colleagues came to be together.

= As you said, doing business in the province itself is difficult to organize manpower. So most of them are graduates. There is one manager. Except for this one, most of them are junior level. I appreciate each and every one of you. It seems that some of you have come to watch the game. Currently, about 8 people are working together.

● About a month or so before the lights come on in earnest. It seems to have taken a while since it was registered on Steam. How did you feel when there was an explosive reaction from within? I'm curious about that part.

= Steam shows the sales status by hour. The graph suddenly became a right angle to the extent that I wondered if this was real. So I was very surprised. I thought that maintenance was necessary soon, so I modified and supplemented it.
I would watch a streamer's broadcast in the early morning, and if there was a problem, I would rush to the office to fix it. So, there are a lot of things that have changed compared to the beginning and now. At first, there were no bodies left. It can be seen that as it gradually improves, it has a shape.

● Difficult. Although the expression "spicy" represents ALT F4. I don't think that the situation like now has come out simply because of that. In terms of genre, it's a platform. Level design that achieves success despite the difficulties is important. How did you come up with the level design for ALT F4? We would like to hear about the planning process.

= Even now, some people say it is difficult. In fact, considering the early design, I think it was also a form of game that was difficult to sell universally. I think it's less spicy in play now. There were improvements and changes as we reached the official version. I think it has become a gentle curve now.
Item has been added. The number of save locations also increases. This is the result of adjusting the volume of one stage. In the initial early access standards, it seems that even a single jump was considered by jumping hundreds of times.
Would it be fun to do this? Would it be fun to do that? In this way, I went through the process of installing the platform. Don't make it too difficult on your own. And I had to work and start all over again. So it's my game, but it was also stressful.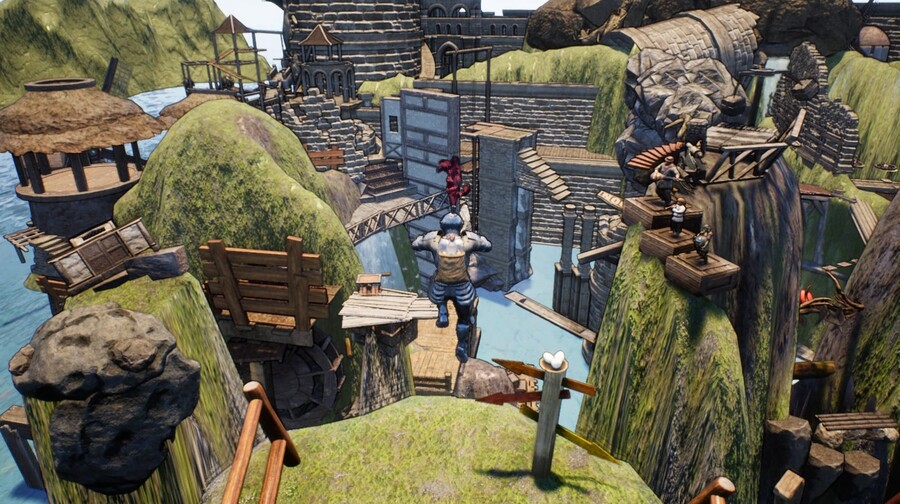 ● Looking back at the indie market over the past few years. I think a lot has changed. There are games that get attention due to the activities of streamers. I think there was a popularization of ESD like this on Steam. In terms of domestic standards, more and more companies are starting indie publishing. The market itself is still changing. I'm curious how you view this.

= Even when you start tumblr. I don't know about Steam. There were also people who inquired. Even if you don't know the game, you can fundraise. But these days, Steam or mobile games. And they seem to understand the nature of large game companies.
Streamers are also playing various games. I think the market itself is growing as the pool of age groups is getting wider. It may be an effect of this. There are many indie developers.
On the other hand, the engine itself becomes free. development or experience. In terms of accessibility, opportunities to learn such as YouTube have also increased. Personally, I think the challenge itself is increasing.

● Comparing the early days of ALT F4 and the present, there is a part that has been alleviated in terms of saves and difficulty. It's a good thing for someone who isn't physically good like me. However, in terms of making it, in a way, I think it is like a compromise. Because the initial plan is different. Is there any reason why you decided to make this adjustment?

= The price is 2,000 won, but in a low-income country, this is also a costly price. Actually, in such a country, I would have thought about which game to choose. I thought it was painful to not be able to enjoy the game just because I wasn't good at it, so I made some adjustments.
in reality. I'm not going to mention the country though. I also saw a post saying, 'I want to do it, but it's difficult, so I'm refunding it'. So, how can we get more people to enjoy the game? We started with the hope that it would be a fun game to play rather than a sales volume.

● Now, let's move on to the story of Sowon. It's been a while since funding was completed. What is the current development situation?

= Right now, about 80% of the entire development has been completed. I'm trying to figure out how to end the last part. If you make it for a long time, you are bound to get a bad reaction. Since I decided to name the game in my daughter's name, it was scary to release it. I also thought that I would leave it as a beautiful story. But the game itself is meaningful to me. So, the goal is to work on it and present it as soon as possible.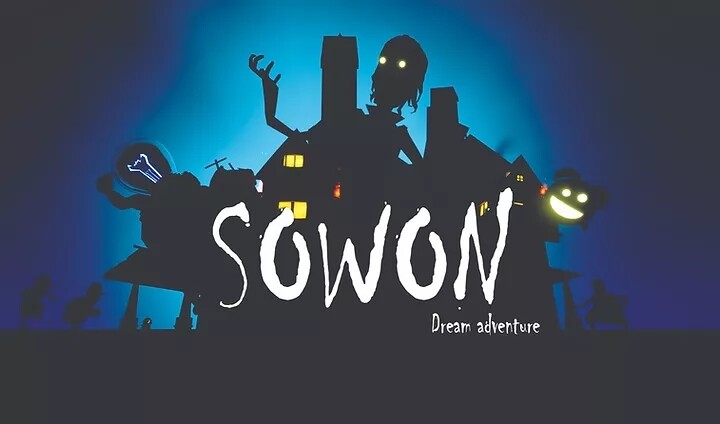 ● Should it be called artwork or visuals? Personally, the part I noticed in Wish is if the texture of the background projects that of reality. The point was that the characters and NPCs you manipulate had different textures. I think this was also intentional.

= first. So. In the game jam stand, they were all in the form of clay pots. Now, in the story, it is a composition that escapes from a space like reality into a dream. Gradually the texture changes to clay. no. Harder paint than clay. We will explain that the texture changes to an oil painting-like texture.
Color texturing is done by hand first. It is undergoing conversion. Although the amount of work is increasing, it is also not a market that can survive with the same visuals. In addition, it started with Game Jam. I wanted to show you something new.

● If so, when will it be released?

= I want to finish development by December. However, first of all, I would like to send the completed build to Tumblr. These are the people who have been waiting for a long time. And in March of next year, a new project will start. I think it should be released by that time. A console version is also in the works. I'm aiming for the Nintendo Switch. Depending on the progress, additional platforms may be released.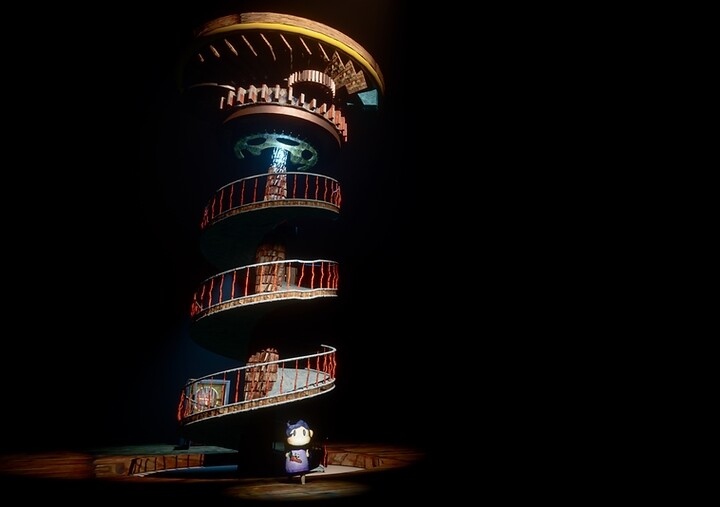 ● Since you are making a game for the first time, you must have gone through a lot of trial and error.

= The reason for the delay in development. There is an effect of rolling back at all in a situation in which development has passed for about a year. The genre has also changed from a keyboard + mouse-based point-and-click adventure to its current form. If you were using a mouse, you couldn't proceed from the console. So I replaced it with a puzzle that took input into consideration. There is also the delayed side.

● Then the adventure part of Sowon. What will be the shape of a puzzle-like composition? It should not be difficult or unreasonable in terms of hints or solutions. It is also a genre with a lot of things to think about.

= The difficulty itself is rather easy. Instead, there are no overlapping jigsaws. The puzzles encountered in the game are all structured in a different way, so those who play games mainly with puzzles may be less satisfied. Instead, you can think of it as a form of continuous immersion with new puzzles and visuals. This decision was made to provide fun and novelty rather than difficult difficulty.

● In the case of a wish, you said that you are escaping from reality into a dream. normally… I thought it would be the opposite. There must be a reason why it has become this way.

= The theme of the game jam at the time was a philosophical theme that 'reality is often inaccurate'. So, I thought I should make a dream theme. I like Gumongmong, and I also thought that I would like to make a work like that.
So, I came to the idea of ​​drawing my daughter's dream. My daughter doesn't seem to have an affinity for toys. So, I started with the idea that I should have an attachment to toys and objects through my dreams.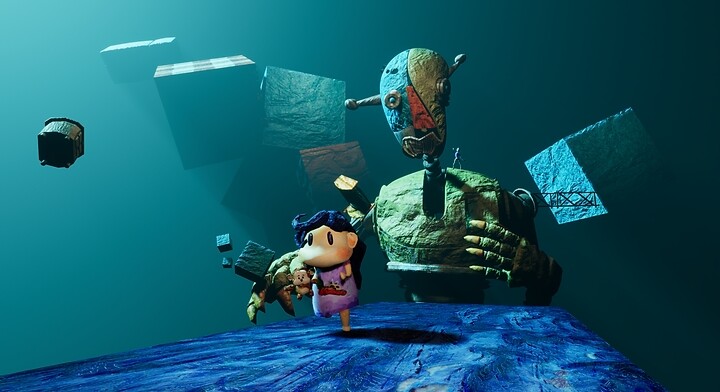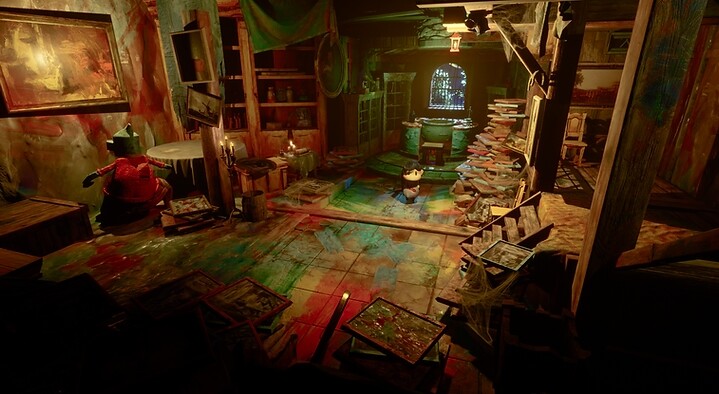 ● What kind of shape will your next work you mentioned briefly? If there is a shape you have envisioned, please let me know.

= Project D is a tentative name. I want to develop it as a turn-based game. This is a title that started with Culdcept, which I enjoyed playing in the past. There is no sequel right now. The user pool is also small. I can't show it because it's currently in the planning or concept stage. When you think of an impression, you can think of a form similar to Culdcept.

● In the case of a sequel, in fact, it does not seem to fall into the realm of the mainstream genre. It can also be said to be a minor form. Is there any reason for such a decision?

= There are many people who are good at making RPGs and MMOs. We are a new company. In the state where the technical skills for development are not high. Considering this, I am confident that I will show you meaningful results in terms of graphics / visuals. In terms of genre, I am thinking about these things and making selections.
I think it's in the stage where we're leveling up now. I am thinking about what I can do. However, I think that multiplayer is the way to go someday. I don't think we can extend the lifespan without adding multiplayer.

● You have to go to the hackathon screening. Thank you for taking time out of your busy schedule. For those of you who have played ALT F4. And please say something to those who are waiting for their wish.

= Thank you for loving our game. In fact, it's hard to believe. Someone who genuinely cares about my creations. What you really hit. It's so happy. I am grateful to make a living while making games. Well done and we'll see you again.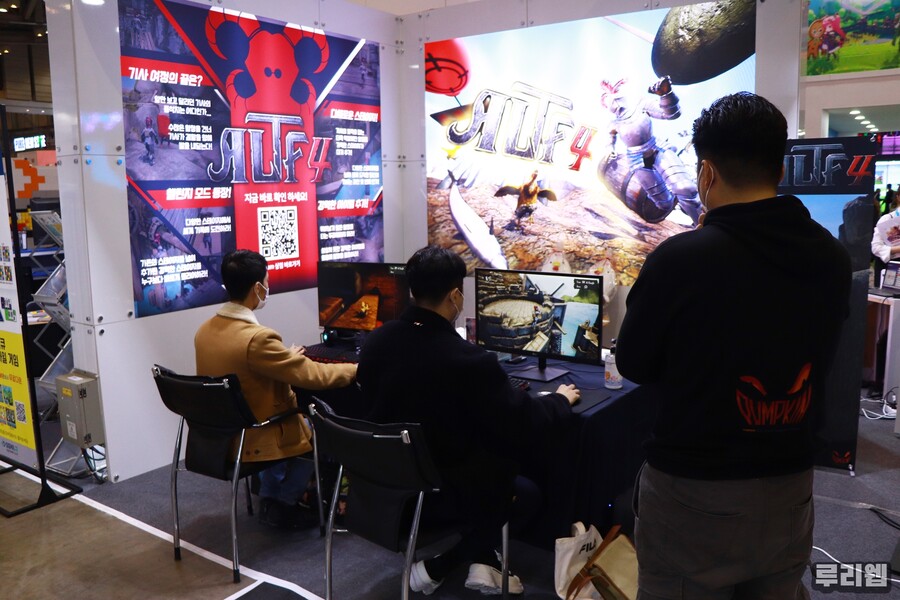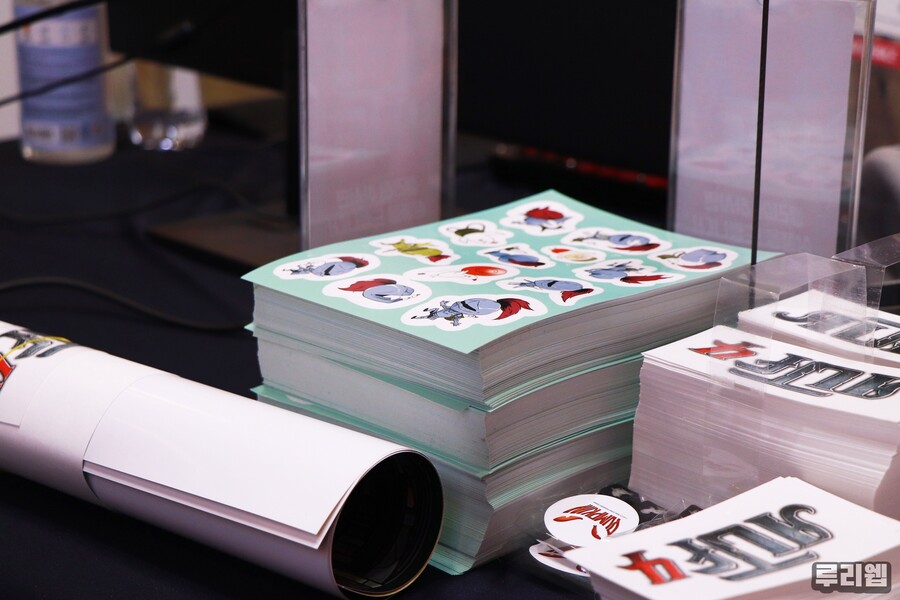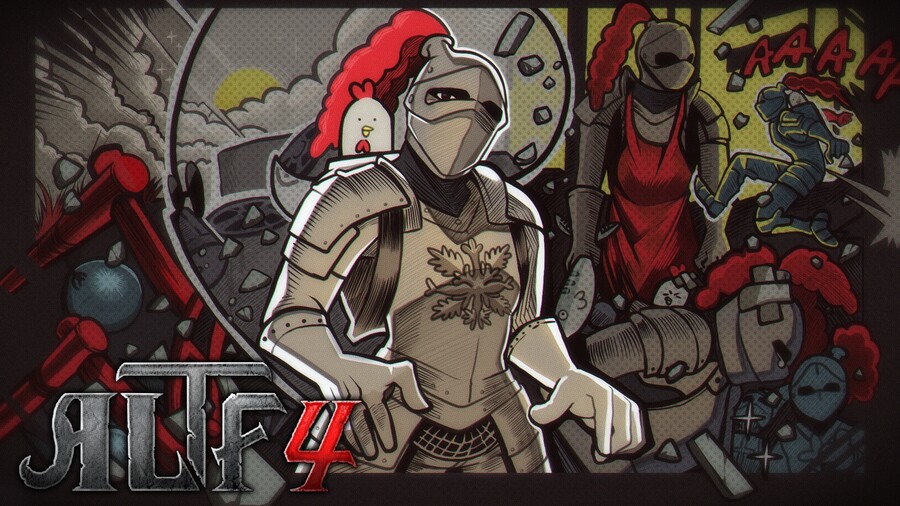 Reference-bbs.ruliweb.com