subject: 'Deokhoo PD' Career Review
Lecturer: Yongha Kim – Netgames / PD
Presentation area: planning, mobile
Lecture time: 2021.11.19 (Fri) 10:00 ~ 10:50
Lecture Summary: A computer science master who loved games, entered the game industry instead of pursuing a PhD. After starting game development as a programmer, he became a well-known 'Deokhoo PD' through ups and downs, and in 2021 he released the mobile game 'Blue Archive' and proved his worth once again by succeeding at the box office in Japan and Korea.
---
■ From programmer to 'Deokhoo PD'
---
After earning a master's degree, PD Kim Yong-ha stood at the crossroads between his studies and work. Meanwhile, his experience as a magazine writer in the past and his interest in the game industry and development led him into the game industry. The first company of PD Kim who chose to work was Phantagram. He joined as a junior programmer and participated in the production of 'Kingdom Under Fire' and 'Shining Lore'.
"What do new programmers know? I just received the work I was given and coded it. At the time, the division of work wasn't so clear that I thought, 'Can I even make something like this?' I think I was able to become a PD, because I had a strong desire to systematically develop games by being exposed to various tasks such as logic programming, game system design, and planning."
"My next job was Nexon, and Nexon was an organization that thought a lot about the game development process itself. Reasonable communication took place about how high goals to set and how to motivate members. Also, I have relatively little experience. Being a lot of programmers, I was able to achieve a lot of goals while having the title of Technical Director, too."
Through a series of processes such as developing one package game and two MMORPGs at two companies, and gaining managerial experience, PD Kim said, 'Do you think I can work as a PD?' Somehow, I felt like I could do better than others, and I felt like I knew how to make a game fun. Just in time, the management was looking for a new project manager, and PD Kim made a fresh start as an apprentice PD. However, the results of the first challenge were utterly disastrous.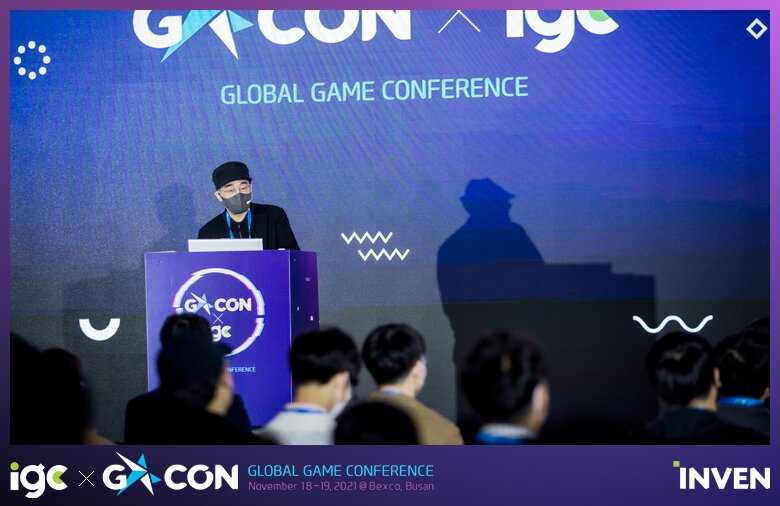 "All the projects I was assigned to ended up in failure. There is a big difference between what I thought I could do and what I could do myself. A lot of elements are needed to make a game and release it, but at that time, the only thing I could do well was the technical part. I think the biggest failure factor was focusing on the technical goals that I could do well rather than emphasizing the game's design intentions and differences, etc. Also, I lacked the ability to achieve goals through a steady milestone process."
Even if you're a programmer, don't be greedy for technical goals. Organization management should be done with a trusted colleague rather than alone. A new opportunity was given to PD Kim, who had learned two lessons from his first failure. That's the calling from Identity Games. PD Kim, who was contemplating returning to the programmer, took on a new challenge with his colleagues.
"At Identity Games, I was in charge of development of the full-scale MMORPG project B6 for two years. At that time, the team members were the current Smile Gate PD Sang-gyun Lee, NetEase PD Kim Duk-young, Krafton Director Kwang-jae Son, and Studio HG CEO Han Jae-hoon. (Laughter) However, despite the positive response of the project B6 prototype, the project was eventually stopped."
"The reason for the failure of this project was the thought, 'Isn't it enough to just make a good game?' We overlooked aspects outside of development, the change of management or the company's change of perspective on the game, and changes in investment and the market. The vague idea that we could just keep pace with our development was holding back. The lesson I learned at the time was that external factors are also very important in game development. Especially, if we don't get consensus from the management, I realized that the project will eventually end."
After project B6 was discontinued, PD Kim wrote a proposal himself and searched for a company that would accept it. At the time, he enjoyed the Japanese version of 'Diffusion Million Arthur' and prepared a game for the subculture collection. The game that appeared like that was Smilegate's 'Curare: Magic Library' released in 2014.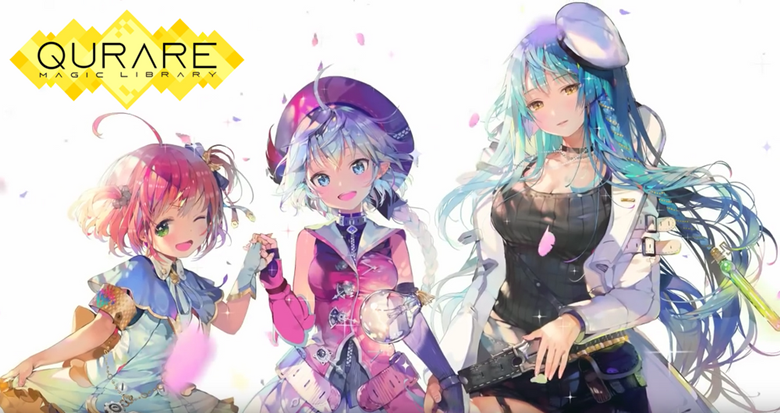 "'Curare: Magic Library' is a work that made the game as expected, the game worked as expected, and received a response from users who thought it. I think I got a lot of love from people."
While 'Curare: Magic Library' was being serviced live, PD Kim was also interested in developing games for other platforms using different engines. The PS VR game summer lesson was just released, and PD Kim confirmed it and requested R&D for the VR game from the management. The management was also interested in the VR market, which led to the development of the VR dating adventure game 'Focus on You'.
"At first, I said that I would do a simple R&D rather than a formal project. If you call it a formal project, it is difficult to sway when things get twisted (laughs). During the R&D period of about 6 months, I learned about motion capture, facial capture, and new technologies that I had never done before. I experienced it. However, while the project was in full swing, I had to leave because of a severe burnout. Fortunately, I was the only person in the development team, so 'Focus on You' was released without any problems."
---
■ How the 'Blue Archive' came into the world
---
PD Kim, who came out of Smilegate, met with Netgames CEO Park Yong-hyun. CEO Park, who was interested in collection games, wanted a beautiful girl collection game that could be successful in Japan, so PD Kim was in charge of developing Project MX. The official name of the project, which was revealed later, was 'Blue Archive'.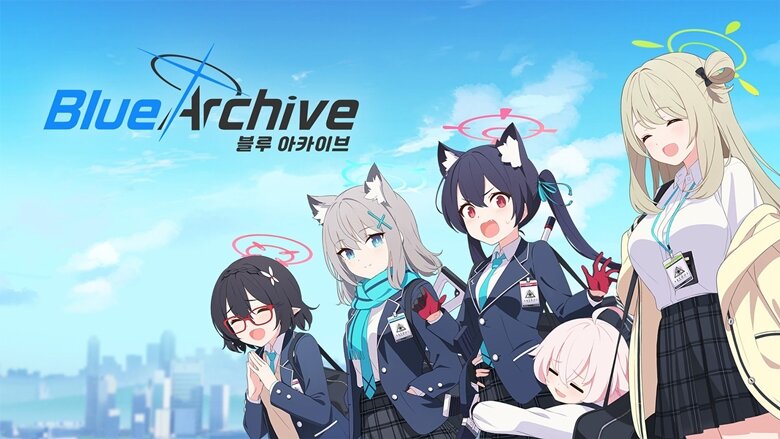 "With the premise of 'games that can be successful in Japan', I started investigating which existing games were successful in Japan and whether I could make them. I found that the games were appropriate. Up to this point, I had done it in 'Curare: Magic Library', so OK, the next thing I thought about was the 'moe-making of things' part."
"It was early 2018, and most of the pretty girl collection games released at that time adopted 'Moehwa'. Fighters, tanks, battleships, guns, etc., as well as all kinds of things related to battle, such as construction machines, forts, dishes, etc. In this situation, even if a new 'Moe of Things' game came out, I decided that it would be difficult to appeal to the market, so I decided to develop a new IP. We made a key visual together, and I thought that this would be enough."
The next concern of PD Kim, who decided on the world view and character concept of the near-future visual, was the combat system. 'Blue Archive', a beautiful girl collection game, required a squad battle, so PD Kim chose a long-distance combat system. To implement a squad-based close combat system, the cost of implementing the actions and animations required for each character would become unsustainable. Also, Gem PD explained that in a mobile environment with high visibility, long-distance combat that can show operability better is appropriate.
"The first direction I thought of was 'Beautiful Girl XCOM'. Actually, the name Project MX came from here. The visual concept follows 'XCOM', but it was important to make the action mobile at a tempo. We brainstormed different fighting styles, but just thinking about it and doing it yourself are completely different things."
"We tested the prototypes with the terrain, cover, and reload systems applied to the current 'Blue Archive' in various ways. In the process, we tested the placement of cover according to the screen angle, attack and defense types, movement method, and boss battles. We also configured and modified the same things. Through this process, we differentiated what should be included in the game and what should not be included, and that's what the current 'Blue Archive' combat system is."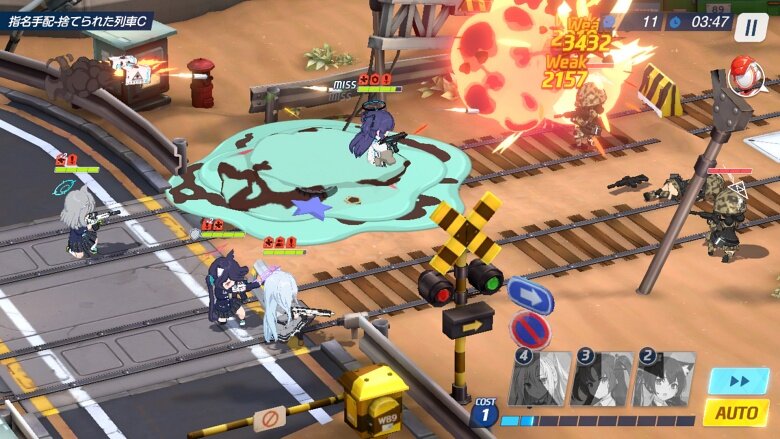 'Blue Archive' maintains the highest sales in the Japanese and Korean mobile game markets. However, it was the active secondary creation of users, not sales, that PD Kim put more importance on. In particular, among the subculture games released in Korea, the most active secondary creation seems to be taking place.
"It is quite positive that 'Blue Archive' continues to develop various contents outside of the game. Japanese publisher Yostar has a lot of strength in this area, so it is also thanks to the collaboration with other IPs, commercialization, and video production. Nexon is also preparing various contents that can only be done in Korea, so you can expect a variety of developments."
"I hope that 'Blue Archive' will settle down as an IP that can be loved for a long time rather than being remembered as a game that pays a lot of sales. Please pay attention."
---
■ QnA
---
Q. It must have been difficult to make a decision to 'release games in Japan first' rather than 'export domestic games to Japan'. I'm curious about the process that led to this decision.
This is something you are really curious about. In the case of Netgames' previous game Overhit, it was first released in Korea, and then many parts were modified and exported to advance into Japan, but the results were not as good as expected. So, I thought it would be better for the subculture genre to target Japan from the beginning. If it succeeds in Japan, the largest subculture market, it would be a good idea to re-import to Korea. Actually, it is a difficult decision to make as a simple PD, but the CEO suggested that we release it in Japan first, and I think that strategy worked well.
Q. I am a user who makes figures. As a secondary creator, I would like to know the guidelines for the secondary creation copyright.
I know that Japanese publisher Yostar has announced guidelines separately. I think he announced that 'secondary creation is possible freely as long as it is not used for commercial purposes and does not harm public morals'. We are also discussing with Nexon to announce guidelines in Korea soon. MapleStory and other games that Nexon is servicing have similar guidelines, but they seem to contain content that is not very different from that.
Q. Your collaboration with Hatsune Miku in Japan drew a lot of attention. Do you have an IP you would like to collaborate with in particular?
There is a gap between what I want to do personally and what I want to do as a business. In the case of Miku, I wanted to do it personally, but I was able to proceed because the business opportunity suited me well. After that, we are discussing how to collaborate with which IP. Rather than having an IP I personally want, I will decide by weighing whether the IP fits well with the overall concept of the game, how it can have a good effect on each other's IP, and whether the timing is right for business.
Q. In Japan, various secondary creations such as collaboration cafes, figures, and comicalizing are actively taking place. What do you think about the animation of 'Blue Archive'?
I really want to do an anime. However, it takes a very long time to prepare for the anime, and although it is difficult to tell in detail, there are many things that need to be cleared realistically in the business area. Still, we have ideas about what we want to do with 'Blue Archive', and Yostar tends to make a lot of suggestions. I think that it is a process of mutual discussion and development now, and there are things that have already been done, but there are a lot of things to be done, so next year you will be able to see more than this year.
Q. The marketing using the virtual influencer of 'Blue Archive' was impressive. I am curious as to why you entrusted them with marketing and whether you are willing to continue collaborating in the future.
Global marketing is not an easy part. To this end, while discussing with Nexon divisions, it was said that there would be many contacts between users targeted by 'Blue Archive' and fans of virtual influencers. I said that it would be good if a virtual influencer belonging to 'Holo Live' would work with me, and Nexon did not try it at all, but 'Blue Archive' seemed to go well because I thought it would suit me well. Personally, I think it would be good to maintain good relationships with virtual influencers. There are plans for the future, so please look forward to it.
Reference-www.inven.co.kr