Korea is also a craze with the keyword 'metaverse'. As an example, the city of Seoul said that it would set up a metaverse from the end of this year to ring the Bosingak bell in a virtual space, and also announced that it would create a virtual general civil affairs office from next year so that avatar civil servants could consult with civil servants.
The central government is also interested in Metaverse, and among the government budget for next year, the budget for Metaverse exceeds 160 billion won. The boom in Metaverse is so great that even Facebook, one of the core of the North American market, changed its company name to Meta. However, if you ask me what exactly is metaverse?
There are still many negative views on the metaverse. PC gamers also openly expressed negative views about the metaverse, and many experts say that the word metaverse is being used too recklessly. John Carmack, the developer of 'Doom' and 'Quake' and a technical advisor to Oculus, a VR device developer, is a leader in metaverse skepticism.
Some people say that the game we used to enjoy is actually different from the metaverse, while others say that the metaverse is a new platform and the center of change in the future. Lee Sang-yoon, Senior Advocate from Unity, a game engine developer I started this lecture to help the audience who visited the G-Star site understand the metaverse a little bit through the topics of games, metaverse, and Unity.
※ We inform you in advance that the content of this session is the speaker's personal opinion, not related to Unity's compression.
■ The relationship between the metaverse and the game
---
Many of you may have heard of the term metaverse through various channels such as the media and community. It has a lot of influence on the stock price, so even those who have enjoyed it can easily find it. Perhaps, when you first hear the word metaverse, it is easiest to understand, and the current generation can think of the multiverse of the 'Marvel' universe, or the older generation, the red pill and the blue pill from the movie The Matrix.
The metaverse was also derived from a novel called Snow Crash, and in Korea, the period after the game called Second Life, which was released in 2003, is the full-fledged period. Afterwards, around 2007, there were times when many companies were reviewing a platform service called Metaverse, but there are rumors that this was temporarily halted by the subprime mortgage in 2008.
And metaverse is also called Buzzword. A buzzword is a term that refers to a kind of buzzword without a clear consensus or definition. If it is used outside of this intention, it can be regarded as mostly buzzwords. Looking at Google Trends, as Facebook changed its company name to Meta, keyword searches for Metaverse also increased sharply. In Korea, interest started to explode from the beginning of this year, and John Carmack of Oculus and Fish Gamer criticized the metaverse.
The metaverse is not a concept that can be created by starting from scratch to create a metaverse, but rather a concept formed by the natural gathering of various underlying technologies.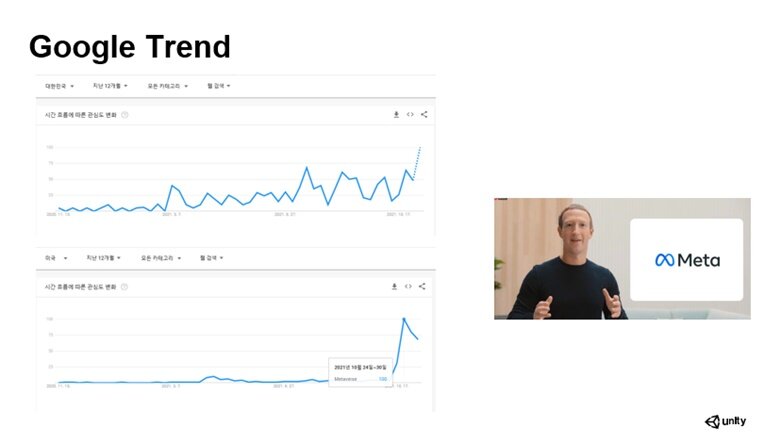 It is difficult to draw a clear line between the metaverse and the game. The boundaries are very vague, and the MMORPG we know is where characters gather in a virtual space to form a single world, and play their respective roles. This basic structure is actually very similar to what is called the metaverse.
And along with the metaverse, NFT (non-fungible token) cannot be left out. In the case of Legend of Mir 4, which is being recently serviced by Wemade, it was a martial arts mobile MMORPG game at the time of its release in November 2020, but it will be linked with coins in the game in August 2021. It started a global service by introducing a system for mining goods.
After that, it received explosive attention, and the coin 'DRACO' was applied to make it possible to exchange in-game goods (black iron) into cash. In addition, by introducing NFT to the character, it is possible to trade in the NTF market of Wemix Wallet.
As a result, the number of concurrent users from over 170 countries, 12 languages, and about 200 servers exceeded 1.3 million. Steam users, a platform we are familiar with, also recorded up to 89,000, but currently games with NFT are prohibited by Steam policy.
The simple process of cashing in the game is P2E (Play to Earn), which is the in-game item: Heukcheol – Coin 'DRACO' – Wemix Credit – Wemix – Coin Exchange – Hanwha (KRW).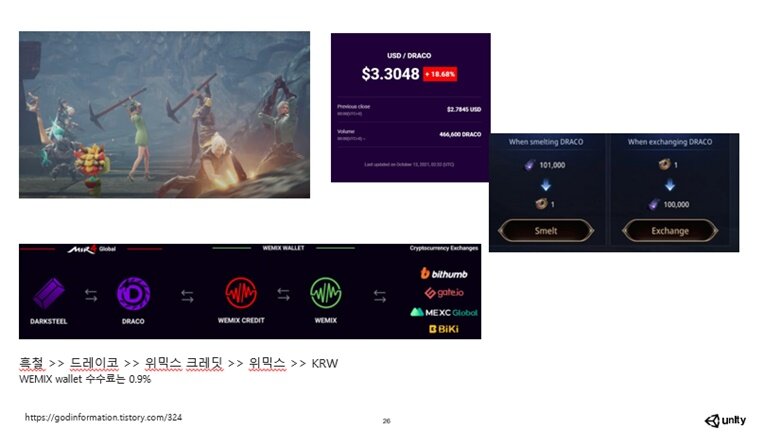 However, in fact, transactions between individuals who purchase in-game goods in cash have been around for a long time through item trading sites. Earlier this year, BJ Changhyun's weapon rage steal case worth about 200 million won was something that even non-Lineage users would know.
A brief summary of NFT technology is to assign a single code. By attaching this to an account or item, it creates the only form that cannot be duplicated, which cannot be duplicated. Staking refers to receiving interest according to the interest rate, and the DRACO wagered by the successful bidder on the item is distributed to the users who participated in the bidding.
Even in our daily life, many people are surprised when we hear hundreds or hundreds of millions of news stories per picture, but digital images have come in a similar era. Even images created through the same process, those with NFTs have uniqueness. In fact, there is a case where an image that doesn't seem like a big deal was bid for 600 million won. Separately from the above, I personally think that the use of NFTs is worthwhile just as a device to distinguish accounts or items.
But the controversy does not end. This is because the P2E method is not yet available in Korea. To put it a little more simply, it is a speculative. It is prohibited by the Game Industry Promotion Act. There is a game called Axie infinity developed by Vietnamese studio Sky Mavis that uses this type of game, which uses Ethereum-based cryptocurrencies AXS and SLP, and there are quite a few users.
Unity's ZEPETO is a service that creates virtual avatars. It is divided into three main categories: items, open world, and live. After the world (open world) function was added, collaboration with various companies was carried out. Brands like Gucci, Ediya Coffee, Hyundai Motors, and Line Friends are coming from the virtual world. In addition, there are various cultural aspects such as singer Blackpink.
Currently, ZEPETO has about 1.5 million cumulative creators and more than 50 million registered items. Items can be withdrawn only once between the 25th and 30th of each month, and the minimum withdrawal amount is also set.
Roblox started as an educational 2D simulator program first announced for MAC OS in 1989. As the squid game, which was a hot drama, created a craze, the corresponding contents such as tug of war and the flower of mugunghwa that appeared in the drama within Roblox were created and became popular. Minecraft, the most familiar to us, and Epic Games' Fortnite are representative games.
Fortnite supports the defense mode Save the World, the battle royale battle royale mode, and the creative mode to decorate and decorate your own island. In Fortnite, real famous musicians often perform through virtual avatars.
And Epic and Apple have been discussing whether other apps like Minecraft and Roblox should be defined as games or metaverses, agreeing that Minecraft is a game but disagreeing on how to define Roblox. .
---
■ The relationship between real life and digital life, the ambiguous boundaries
---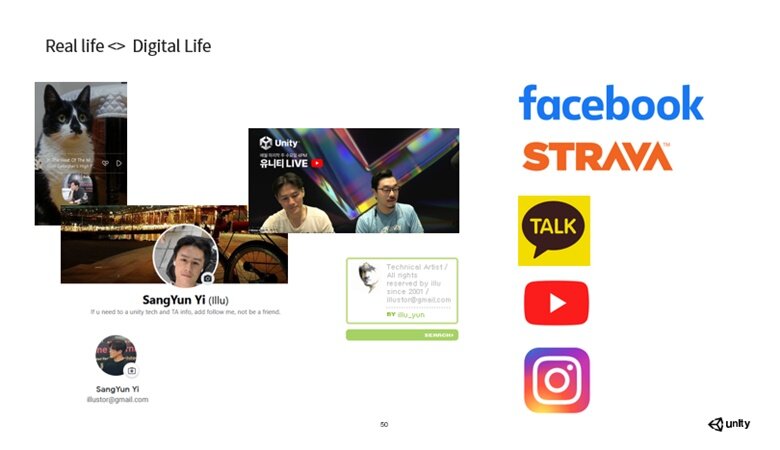 Real world and virtual world. Which of the two do we live with more weight? Considering the importance of KakaoTalk, Facebook, YouTube, etc., which are used a lot by the public, aren't we already living in the metaverse? Even if you're not on any platform.
There are already many cultural contents dealing with these things. 3D scanners such as Digital Human Scanning, Tempal, Moonlight Sculptor, and Ready Player One are infiltrating cultural life such as webtoons, games, and movies that occupy a large part of our lives. Character customization in the virtual space has also been possible through RPG game customization since the mid-2000s. Even Korean mobile games already support some level of customization.
We all know that our lives have changed so much. Most of the things that have brought about innovative changes have been speculated that they will have very low utility at the time of their appearance. But not at all. Nowadays, life itself becomes inconvenient without a smartphone for most modern people. In addition, recently, the demand for non-face-to-face services has been greatly amplified due to the corona issue.
After all, the definition of what is a metaverse is broad. It's hard to define how. But there are already many familiar parts of our lives. Even 10 years ago, Facebook and Twitter were in the beginning stage. Of course, there was also Cyworld before. If you think about life after the Internet became popular, more than half of your life is already living in the network. Is the metaverse only through avatars? We are already doing it through the keyboard. Is this buzzwords? There are many parts that are not clearly explained to explain the metaverse by looking only at the sales or business model.
---
■ Q&A
---
Q. Future prospects of the metaverse (focused on games)
Account transactions, accounts with and without NTF, and accounts with NTF become transactions. It's hard to describe this with one metaverse, but it seems that developers are thinking a lot right now. In fact, from the developer's point of view, it is not very helpful for the market to grow outside of the workshop or game. When trading with virtual currency coins, it is something to worry about if the subject of virtual currency is the developer.
When we talked about the platform called Metaverse, if we saw it as a virtual space, we moved to mobile when the PC market was saturated, and now mobile is saturated, and we will definitely switch to a new platform. Rather than whether it is a metaverse platform or not, I think the problem with the developers is that they want to go to one platform.
And there are many people who say that they will not use the word metaverse over time, but I agree to some extent. These days, it is an era of in-app payment beyond simply paying and playing. Some people view this negatively, but there are many people who take it as a natural change.
After that, there are various types of possibilities combined with other services. Companies will definitely jump in if there is demand, revenue and input versus input. Just as games have changed from analog to digital when viewed as a market, they seem to be watching and watching something new even now.
Q. From a platform point of view, you said that PC > Mobile > New things are coming out. I'm curious to see what Unity thinks about the new platform coming out.
In the early 2010s, learning programming was much more difficult than learning English or French. And I learned this and didn't know where to use it. But I think the biggest achievement that Unity has done is that it has dramatically lowered the development barrier.
Personally, I think there is still a lot of room for improvement, and VR devices with high development potential will emerge as devices that can be used very comfortably in 3 to 4 years.
In the form where different types of devices and services are combined for a single platform to thrive, I think that the role of Unity is that the platform should have services, and I feel that Unity is playing a great role in creating such an ecosystem.
Reference-www.inven.co.kr