---
After a chaotic first year, Sony released a list of the most played PS5 games. But only one exclusive game made it into the top ten most popular games.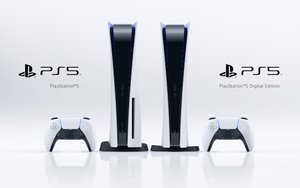 The most popular game is a free-to-play game
A year has passed since the PlayStation 5 was launched. And to this day it is not sufficiently available that gamers are still hoping for their console in vain. Despite the obvious shortcoming, the PlayStation 5 sold more than 13 million times; Sales of the PS4 were similar in their day. (Source: Daniel Ahmad |)
To celebrate the first birthday of the PlayStation 5, Sony released a list of the most popular games on the PS5, based on the number of hours of play. That Most played game is the multiplayer hit Fortnite, which can be played on almost all other devices in addition to the PlayStation 5. In second and third place are Call of Duty: Black Ops Cold War and FIFA 21. (Source: PlayStation.Blog)
The list includes the most played games in the period from November 12, 2020 to September 30, 2021:
#1: Fortnite
#2: Call of Duty: Black Ops Cold War
#3: FIFA 21
# 4: NBA 2K21
#5: Assassin's Creed Valhalla
#6: Destiny 2
#7: MLB The Show 21
#8: Marvel's Spider-Man: Miles Morales
#9: Demon's Souls
#10: NBA 2K22
Why is only one PS5 exclusive game included
Games like Ratchet & Clank: Rift Apart, Returnal or Deathloop are completely missing from the list. In the corresponding PlayStation blog post, Demon's Souls (9th place) and Spider-Man: Miles Morales (8th place) made it onto the top 10 list.
But you also have to pay attention to: The PS5 exclusive games are all single player games that logically come to an end. Multiplayer games, on the other hand, are played over a longer period of time and make it into such a list more easily.
More PS5 games from PlayStation Studios in the works
The list could look very different next year. Because the blog post also shows that currently 25 games for PS5 in development at PlayStation Studios are located.
Games like God of War: Ragnarok or Horizon: Forbidden West will continue to appear for the PlayStation 4.


Reference-www.giga.de