---
Samsung has completed the Android 12 update with One UI 4 and has already started distributing the new software to the first smartphones. At the same time, the company has published a list that states exactly which smartphones and tablets will still receive the update.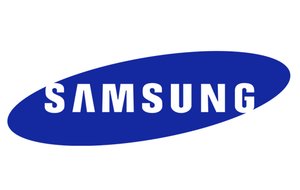 Samsung: Android 12 update for these smartphones and tablets
Samsung's update policy can now be described as excellent. Monthly Updates are distributed extremely quickly and the Android 12 update with the heavily adapted One UI 4 interface was quickly made available for the top smartphones in the Galaxy S21 series. This time Samsung only needed a month longer than Google with the Pixel smartphones.
Now, of course, the question arises as to which Galaxy smartphones and tablets will still receive the Android 12 update with One UI 4? This is exactly what Samsung answers in the small print of the press release:
Android 12 for Samsung smartphones:
Samsung Galaxy S21 (already available)
Samsung Galaxy S21 Plus (already available)
Samsung Galaxy S21 Ultra (already available)
Samsung Galaxy S20
Samsung Galaxy S20 Plus
Samsung Galaxy S20 Ultra
Samsung Galaxy S20 FE
Samsung Galaxy Note 20
Samsung Galaxy Note 20 Ultra
Samsung Galaxy S10
Samsung Galaxy S10e
Samsung Galaxy S10 Plus
Samsung Galaxy S10 5G
Samsung Galaxy Note 10
Samsung Galaxy Note 10 Plus
Samsung Galaxy Fold
Samsung Galaxy Z Fold 2
Samsung Galaxy Z Flip
Samsung Galaxy Z Flip 5G
Samsung Galaxy Z Fold 3
Samsung Galaxy Z Flip 3
Samsung Galaxy A82 5G
Samsung Galaxy A72
Samsung Galaxy A52
Samsung Galaxy A52 5G
Samsung Galaxy A52s 5G
Samsung Galaxy A42 5G
Android 12 for Samsung tablets:
Samsung Galaxy Tab S7
Samsung Galaxy Tab S7 Plus
At first glance, there are of course a lot of devices, but there are also some popular models such as the Galaxy A51 or the cheaper Galaxy tablets that have just come onto the market missing. With the tablets in particular, we cannot imagine Samsung not equipping them with Android 12. That Galaxy A51 is likely to be too old. Presumably this is the list that you fill up first. Other models may then follow. Maybe then only with Android 12 and without a One-UI-4 interface.
View the Samsung Galaxy A52s 5G on Amazon
Samsung shows im Videowhat changes with Android 12:
Samsung is distributing Android 12 in waves
Samsung will distribute it in sections. The Galaxy S21 smartphones are supplied, now the newer folding smartphones and devices of the last generation like the Galaxy S20 or Galaxy Note 20. The updates are even expected later this yearif no problems arise.
Reference-www.giga.de