[기사 본문]
– Succeeded in commercializing indoor 5G repeater for the first time in Europe.獨 Started selling Bavarian juicers
– Implementation of Tri-Band specification and high security by convergence of Korea-Germany latest 5G technology
– SOLID, a domestic repeater specialized company, is in charge of supply… Techmaker earns technology royalties
SK Square (CEO Park Jung-ho, www.sksquare.com), SK Telecom (CEO and President Youngsang Yoo, www.sktelecom.com), and Techmaker, which is operated and cooperated by Deutsche Telekom*, a global mobile operator, has launched an 'Indoor Booster 5G' customized for Europe in Germany 11 months after its establishment. It is the first indoor 5G repeater developed and commercialized by a telecommunication company independently in Europe.
*Deutsche Telekom: A global mobile operator with approximately 240 million subscribers in 13 countries around the world
Techmaker is a technology joint venture established in December last year by Vice Chairman Park Jeong-ho and Deutsche Telekom Chairman Tim Höttges to promote global technology businesses based on SK Telecom's 5G technology and Deutsche Telecom's business competitiveness. Then, on November 1, this year, SK Telecom was spun off and incorporated as a subsidiary of SK Square.
The repeater developed by Techmaker is the first product to be introduced in the European market, and it greatly improves the 5G speed and coverage inside the building by receiving a frequency signal from an antenna outside the building and transmitting it indoors.
Most European countries have strict building management standards, so it is not easy to use 5G indoors. Accordingly, indoor 5G repeaters are emerging as an alternative to efficiently deploying 5G in offices and houses that use a lot of video streaming, education, and video conferencing.
Deutsche Telekom started selling indoor 5G repeaters developed by Techmaker, starting with Bayern in the southeastern part of Germany, led by Munich. As part of the 5G coverage expansion strategy, the company plans to increase sales throughout Germany in the future.
Business (B2B) and individual (B2C) customers can rent an indoor 5G repeater by paying a monthly fee of 19.95 euros (about 27,000 won). It will also be supplied free of charge according to customer needs.
Techmaker succeeded in developing a repeater by fusion of SK Telecom and Deutsche Telecom's latest 5G technology. It supports Tri-Band of 800MHz, 1.8GHz, and 2.1GHz frequency bands, and has a high level of security required by the German financial industry.
Ahead of commercialization, the 5G LTE repeater developed in Korea was optimized for the European usage environment, and trial service was conducted for several months in eight major German cities (Berlin, Hamburg, Bonn, Cologne, Munich, Frankfurt, Leipzig, Darmstadt). It also went through a rigorous verification process.
The repeater equipment manufacturing and supply was handled by Solid, a domestic repeater specialized company. Mutual growth is expected as domestic small and medium-sized enterprises expand their sales in the European market. From the early stage of repeater development, Solid developed the equipment in cooperation with a techmaker and is supplying it directly to Deutsche Telekom.
Techmaker plans to earn a certain portion of the repeater sales in the name of technology royalties. In the future, it plans to continuously develop new technologies in various fields such as digital infrastructure, network solutions, and platforms in addition to repeaters and introduce them to the global market.
Heon Lee, Managing Director of SK Square, said, "We expect Techmaker to grow into a global technology leader through close cooperation between SK Square-SK Telekom and Deutsche Telekom."
Ha Hyung-il, head of SK Telecom's Corporate Development, said, "The tech maker repeater business is the fruit of the technology development know-how that SK Telecom has accumulated over the past 20 years." We will continue to create."
Engineers from Techmaker, a joint venture between SK and Deutsche Telekom, are installing their own 'Indoor Booster 5G' in a home office building located in the city of Nuremberg, Bavaria, Germany.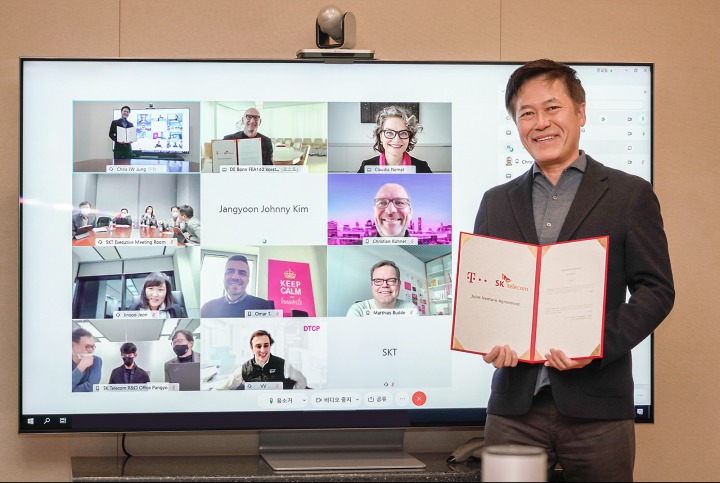 In November last year, SK Square Vice Chairman Park Jung-ho and Deutsche Telekom Chairman Tim Höttges signed a contract to establish a technology joint venture Techmaker through a video conference.
A promotional model introducing the 'Indoor Booster 5G' product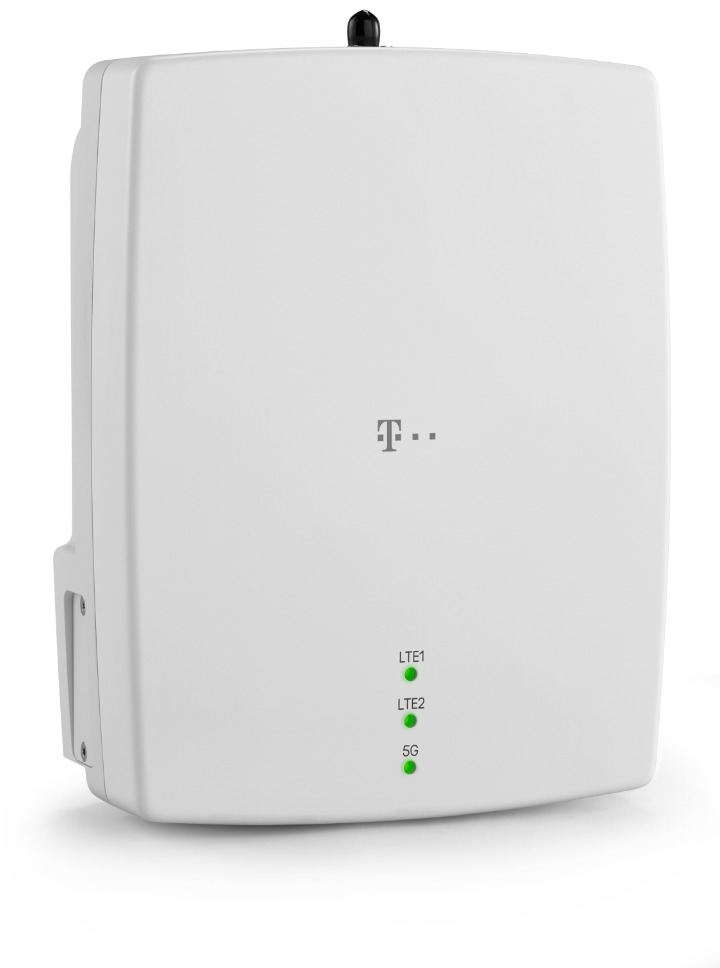 Product photo of 'Indoor Booster 5G'
Reference-bbs.ruliweb.com