Do you still know DayZ? Scary fast zombies, but an extremely slow early access phase? Dean Hall, who invented the popular survival martyrdom, is now releasing his latest work with the Rocketwerkz studio, Icarus. The release date and the system requirements of the new sci-fi survival game have now been announced on Steam.
Icarus should already full version on December 4th appear after pre-orderers were able to try out beta builds of the survival game on several weekends in the past few months.
Crisp system requirements
For some, the high system requirements of Icarus may be surprising: Your computer should have at least 16 gigabytes of RAM and a GTX 1060 with 6 gigabytes of memory. Even 32 gigabytes of RAM and an RTX graphics card are recommended. You can find the full list of system requirements here:
Minimum requirements:
Operating system: Windows 10 (64-bit versions)
Processor: Intel i5 8400
Random access memory: 16 GB RAM
Graphic: Nvidia GTX 1060 6GB
DirectX: Version 11
Network: Broadband internet connection
Storage space: 70 GB of available space
Recommended:
Operating system: Windows 10 (64-bit versions)
Processor: Intel i7-9700
Random access memory: 32 GB RAM
Graphic: NVIDIA RTX 3060ti
DirectX: Version 11
Network: Broadband internet connection
Storage space: 70 GB of available space
For pre-orderers who have already been busy taking advantage of the beta weekends, Icarus' hardware hunger will hardly be news. At the last beta date, the developer had the beautiful graphics of the game with ray tracing effects, which you can admire in a separate video:
Link to YouTube content
Co-op sci-fi for one to eight players
As the video suggests, Icarus relies on a significantly different scenario than DayZ. Instead of living in rural Chernarus, you live on a space station from which you are limited in time Excursions to a strange planet set off. Your stay on the planet cannot be permanent as a failed terraforming attempt has poisoned the air there.
In contrast to DayZ, you only encounter other players in Icarus as co-op partners. During your visit, you will go alone or with up to seven other players in search of valuable exotic material with which you can unlock advanced technologies in orbit. These in turn allow you to take on more difficult and rewarding missions on the planet.
However, during these missions you cannot rely on high-tech equipment right from the start. You have to build weapons, tools and your own outposts to protect you from the hostile environment. You can see how all of this should play out in the gameplay trailer: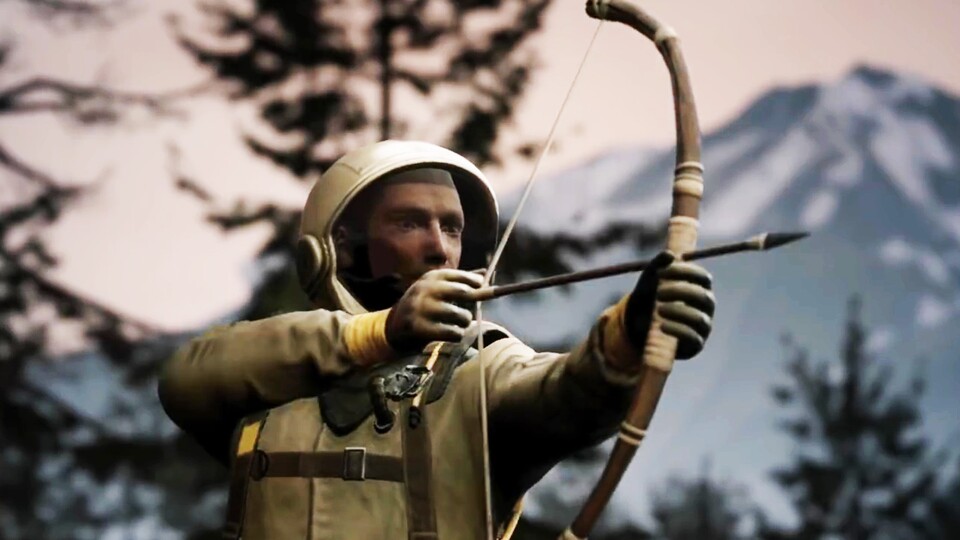 1:18



Sci-Fi survival Icarus from the inventor of DayZ: astronauts with a bow and arrow
The concept of Icarus seems to find some followers, because the game is now finished in fifth place of the most wanted upcoming title on Steam.
If you are interested in Icarus, you don't have to wait long: the starting shot for the expedition to the alien planet is planned for December 4th. There is still a 10 percent discount until December 13th, after which Icarus will be available on Steam at a price of 25 euros.
Are you considering giving Icarus a chance? Have you already pre-ordered the game and tested it extensively? Or are the system requirements holding you back from making a purchase? Let us know what you think about the game in the comments!
Reference-www.gamestar.de