The third phase of the window program to support small and medium-sized enterprises by the Ministry of SMEs and Startups and Google Play was selected. Game Duo, the developer of 'Ninja Wars', was named as a selected company. 'Ninja Wars' is a defense RPG using ninjas with various abilities. Users can grow by learning various ninja techniques, such as ninja, magic, and chess. In addition, various strategies can be used by equipping equipment with set effects. Along with Game Duo, Space Audi, a developer of Blip, a platform for music-loving fans, and Kino Lights, whose motto is to connect good content with more people, were selected as the Top 3 players.
The 'window' program is derived from the abbreviation of 'window' up and 'gu' gleplay. It is a win-win program where Google Play, together with the government, supports content advancement of Korean game and app developers and advancement into overseas markets. The window program, launched in 2019, is conducting various educational business development consulting and seminars, such as game and app quality improvement, global expansion and marketing, and monetization strategies.
News of exits from developers participating in the window program continues. In February, Neowiz acquired 'Sticky Hands', a developer selected as the top 3 for the first phase. 'Dream Motion', the developer selected for the second phase, was acquired by Krafton in May. In September, 'PlayHard', the top 3 developer of window programs, was acquired by Neptune. Hound 13, a developer participating in the second phase, attracted an investment of 20 billion won.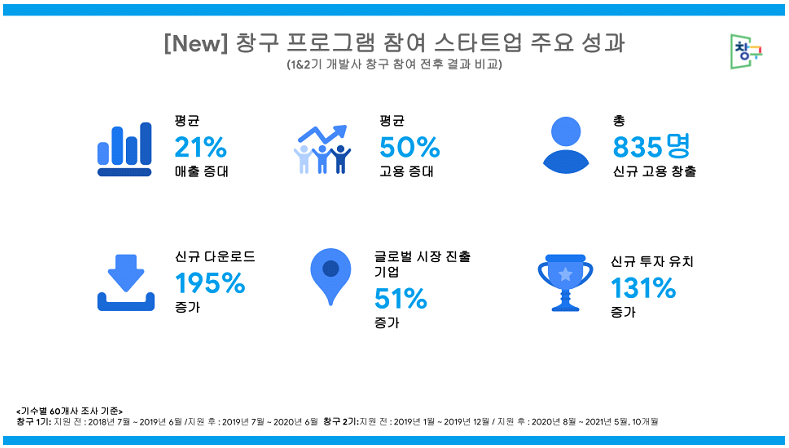 According to Google Play, the main achievements at the window were 21% increase in sales on average, 50% increase in employment on average, 835 new jobs in total, 195% increase in new downloads, 51% increase in companies entering the global market, and 131% increase in new investment.
Since its release in August 2019, 'Ninja Wars' has recorded more than 500,000 downloads and 16,000 reviews on the Google Play Store. Not only in Korea, but also in Japan, Taiwan, and the United States, it is producing good results. Since its launch, the total sales so far have been around KRW 10.8 billion.
'Game Duo', a game developer, was established in 2019. Previously, he developed games of various genres such as 'Graffiti is Alive', 'Summoners Clan', and 'Mad Tank'. Choi Jae-won and Gong Seung-jun, co-CEOs, met each other for the first time in high school and established Game Duo with the motto of "People who enjoy making games." The game duo, which started as two developers, now has 31 employees. Starting with KRW 4 billion in 2020, sales of KRW 4.5 billion in the first half of 2021 were achieved.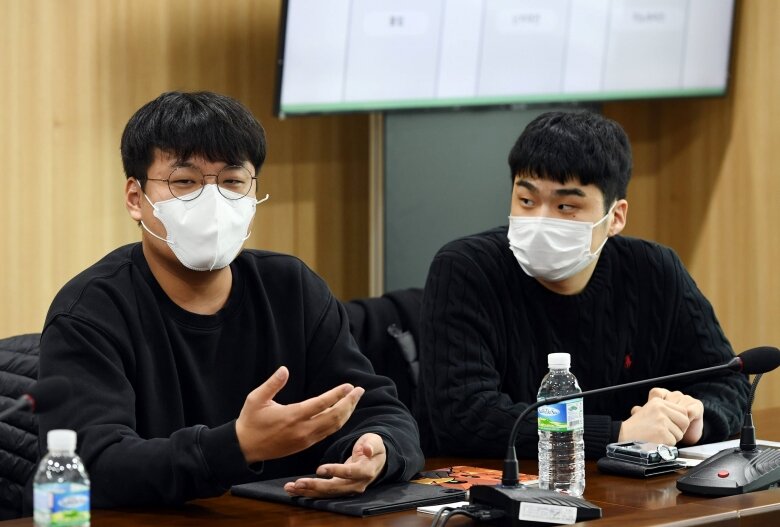 Some argue that global platforms such as Google should be regulated for the purpose of preventing monopoly. On the other hand, some companies are preparing to enter the global market with the help of Google. Jaewon Choi, CEO of Game Duo, said, "I think that it is thanks to the platform company that a small game company like us is supported.
Kim Hong-ki, CEO of Space Audi, said, "In terms of service, there is virtually no way except for the two platforms (Google, Apple). necessary," he said. He added, "There are many concerns about startups until they succeed, but without support such as a window program, there would be no future worries," he added.
Regarding the expression oasis, CEO Kim Hong-ki said, "When I start a business, I get scared at night because of worries about the future, and when I wake up in the morning, I hide my true circumstances in front of my teammates. I wish I could tell you, but there is no such thing in social life. It was nice to be able to check my position through the window program and receive advice about what I was struggling with as a startup representative."
Regarding the points for improvement of the window program, CEO Jaewon Choi said, "I wish there would be data providing support so that we can know exactly whether we are doing well or not. It will be difficult to provide direct data, but I hope there is enough support to help set the direction."
CEO Kim Hong-ki said, "I applied in the first half of the year, and when the announcement was made, it was July, but when I received the application, it was already November." He added, "It is good to support many teams, but I think it is necessary to support a successful team a little more intensively and boldly."
Regarding the company hesitant to apply for the window program, CEO Yang Joon-young said, "At first, we thought that it would be a waste to spend time preparing to apply for a program that would fall anyway, and it would be better to focus on the customer in that time." I thought that this is not zero," he said. Then, he said, "Try even the hurdles that look high." He said, "If you think that falling is the default, you will feel at ease, so please apply first."
Reference-www.inven.co.kr