[기사 본문]
– Booth operation focused on game experience
– More than 1 hour of queues, most users fill 20 minutes of play time
'Nike: Goddess of Victory' showed off the most anticipated appearance of 'G-Star 2021'.
Shift Up, who first participated in G-Star, attracted the attention of visitors by presenting its next work, Nike: Goddess of Victory, in 80 large-scale booths. A total of 70 mobile demonstration devices were installed in the booth to maximize the experience of 'Nike: Goddess of Victory'.
In particular, 'Nike: Goddess of Victory' is a new work of Shift Up, which took off the veil at G-Star this time, and a demonstration build was provided, and the response from the audience was hot. Even without a separate event, there was a queue of more than an hour, and most of the spectators filled the maximum play time of 20 minutes per person.
The viewers who experienced the game chose the character illustration and the sense of impact as the biggest attraction of 'Nike: Goddess of Victory'. After the game experience, they enjoyed large character illustrations and trailers at the shift-up booth, and had a fun time taking pictures in the photo zone that reproduced the in-game screen.
Hyung-seok Hyung, director of Shift Up, said, "'Nike: Goddess of Victory' is a game that will thrill users with its gameplay and raise expectations with its unique IP appearance in the market. We will see you soon with perfection."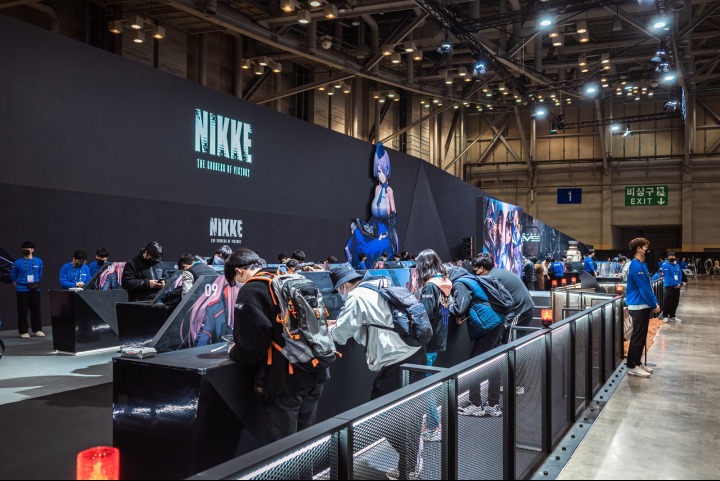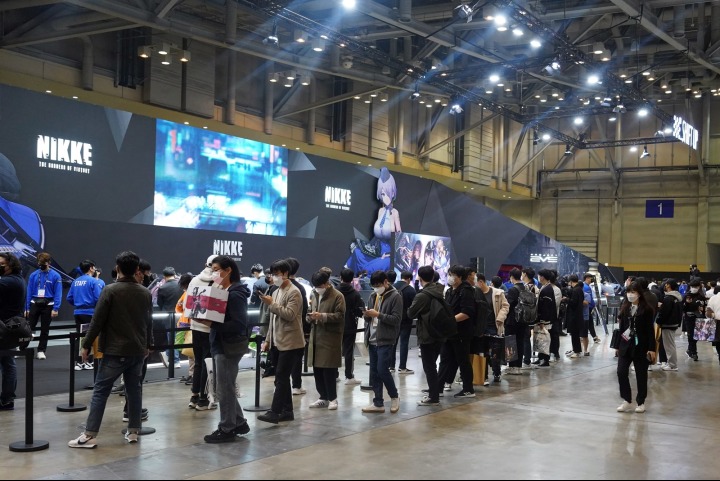 Reference-bbs.ruliweb.com