Dhe Cyberweek starts, but before Steam hits the big sale, there are tons of good deals to start the week before Black Friday. We have 14 editorial recommendations that we think are particularly strong. Important: Some of these offers are only valid for a very short time, so check out Steam as soon as possible.
Well, we're quickly through with the preliminary skirmish today – let's get straight to the highlight of the week.
Highlight at the start of the week: Death Stranding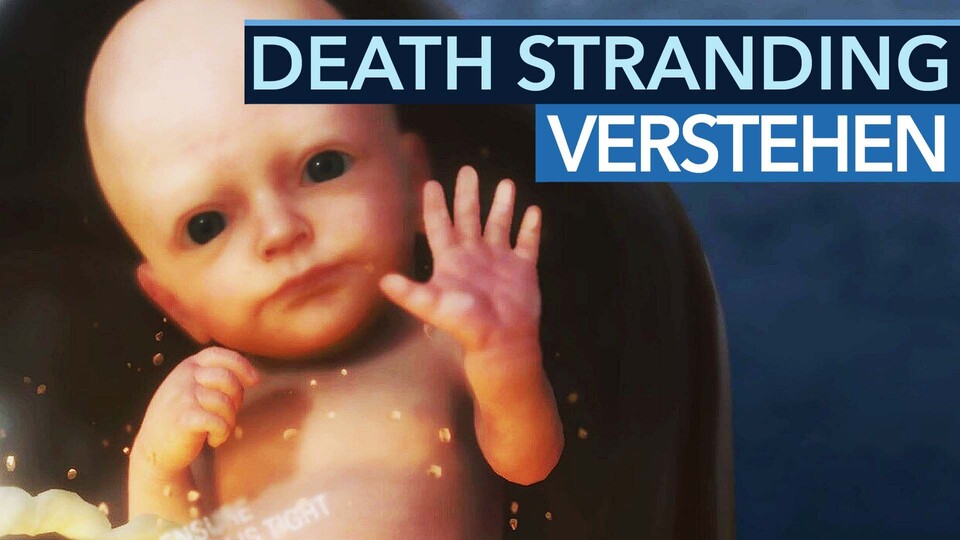 6:59



Understanding Death Stranding – 13 Tips You Need To Get Started
Genre: Action-Adventure | Release: July 14, 2020 | Platforms: PC, PS4, PS5 | price: 18 euros (reduced by 70 percent) | Offer is valid until: 24. November
One of Hideo Kojima's greatest hobbies is splitting his community: Death Stranding shuttled between the masterpiece and the Amazon parcel delivery simulator for the original PS4 release. For every disappointed nose there is at least one enthusiastic fan who has chosen Death Stranding as one of the most exciting gaming experiments of recent years. And because we don't want to spoil anything about the story for you, we simply recommend: Find out for yourself which camp you belong to.
Death Stranding currently only costs 18 euros, and the fun is definitely worth it when reduced by 70 percent. Especially since, of course, several patches meanwhile clear some problem areas of the game from the world. But be careful: the so-called Director's Cut was recently released for PlayStation 5, which packs some interesting comfort improvements into the game – including a helpful robot that relieves you of packing load. There are solid rumors that this Director's Cut could also be released for PC after a limited Sony exclusive. Very likely as early as 2022.
We firmly believe that there will be a discounted upgrade option for owners of the original Death Stranding. It's best to check it yourselfwhether the improvements to the Director's Cut are important enough to you to wait for the game to start.
Click here for the Death Stranding offer on Steam
More exciting offers
There are also various other discounted games at the start of the week – here is the fast run-through.
Factory Town: A mix of Factorio and village building game – build and optimize your own tranquil settlement. It's just out of Early Access and costs 8 euros reduced by half.
Splinter Cell: Blacklist: After Chaos Theory has just been given away via Uplay, the entire Splinter Cell series is heavily reduced on Steam. An example of this is a blacklist for 5 euros (75 percent). But only valid until November 22nd, 7 p.m.
Saints Row 4: Superheroes, aliens, matrix simulations – Saints Row 4 drives the GTA formula in a very … direction of its own. Definitely worth a look for just under 4 euros.
The Stillness of the Wind: Put your handkerchiefs next to the screen, because there is a lot more behind this small, supposed farming simulation. Costs just under 3 euros.
Satisfactory: At 21 euros, Satisfactory still costs a lot of money (30 percent discount), but the multiplayer construction phenomenon is also very popular.
Mafia: Definitive Edition: The remake of one of the best games of all time gives a new audience the chance to experience one of the best Mafia stories of all time. Costs 20 euros, reduced by 50 percent. The original is also available on sale.
Curious Expedition 2: The continuation of the charming expedition adventure in the style of In 80 days around the world. Currently costs 14 euros (30 percent discount).
Deus Ex: GOTY: You don't own Deus Ex 1 yet? Without a doubt one of the best games ever made? Shame on you! Costs 1 euro, so please.
Insurgency: Sandstorm: Insurgency provides a very cool intermediate station between hardcore shooter and Call of Duty. A bit like Forza Motorsport in the racing simulations. Costs 15 euros reduced by 50 percent and has enjoyed a more active player base again since the latest update.
Outriders: Outriders is a funky co-op shooter with a pretty cool campaign. Currently it costs 67 percent discounted only 20 euros. Thanks to the new, big content update, it's worth taking a second look!
My Time At Portia: A nice farming game in the legacy of a Harvest Moon. Reduced by 75 percent to 7.50 euros.
Green Hell: You are fighting for survival in the Amazon jungle. Even by survival game standards, Green Hell is fierce. Costs around 15 euros (30 percent discount).
Tower of Time: A dungeon crawler that went pretty much under the radar. Costs 5 euros (75 percent discount).
All offers in price comparison
What could be nicer on a Monday than a table? Well, probably a lot, but here is a price table with all offers in a shop comparison:
What for you guys? Or do you prefer to wait for the start of any Cyberweek campaigns? Either way: catch up with Deus Ex.
Reference-www.gamestar.de