Data provided by ZOTAC Korea
ZOTAC Korea (CEO Kim Seong-pyo), a company specializing in GeForce graphics cards, is offering 'Good Job Tak', which gives its graphics cards and mini PCs to students who have taken the 2022 University Scholastic Ability Test on its official online sales page, Tak Tak Mall. It was announced that it will start on the 22nd of November.
This event was prepared to support and encourage all Korean students who took the University Scholastic Ability Test in 2022. You can write your admission ticket, testimonials, and impressions on the Taktak Mall event bulletin board in secret. However, the back digit of the resident registration number must be hidden from view and must be uploaded so that students can check the part called the 2022 college scholastic ability test.
The event prizes are ▲ZOTAC GAMING GeForce RTX 3060 Twin Edge OC LHR, ▲IB-S370 i5+GTX 1050, ▲ZOTAC GAMING GeForce GTX 1650 AMP Core. Taxes and public charges imposed on prizes of KRW 50,000 or more are the responsibility of the winner. The event runs until December 5, and for more information, please visit the official online sales page. Taktak Mallcan be checked in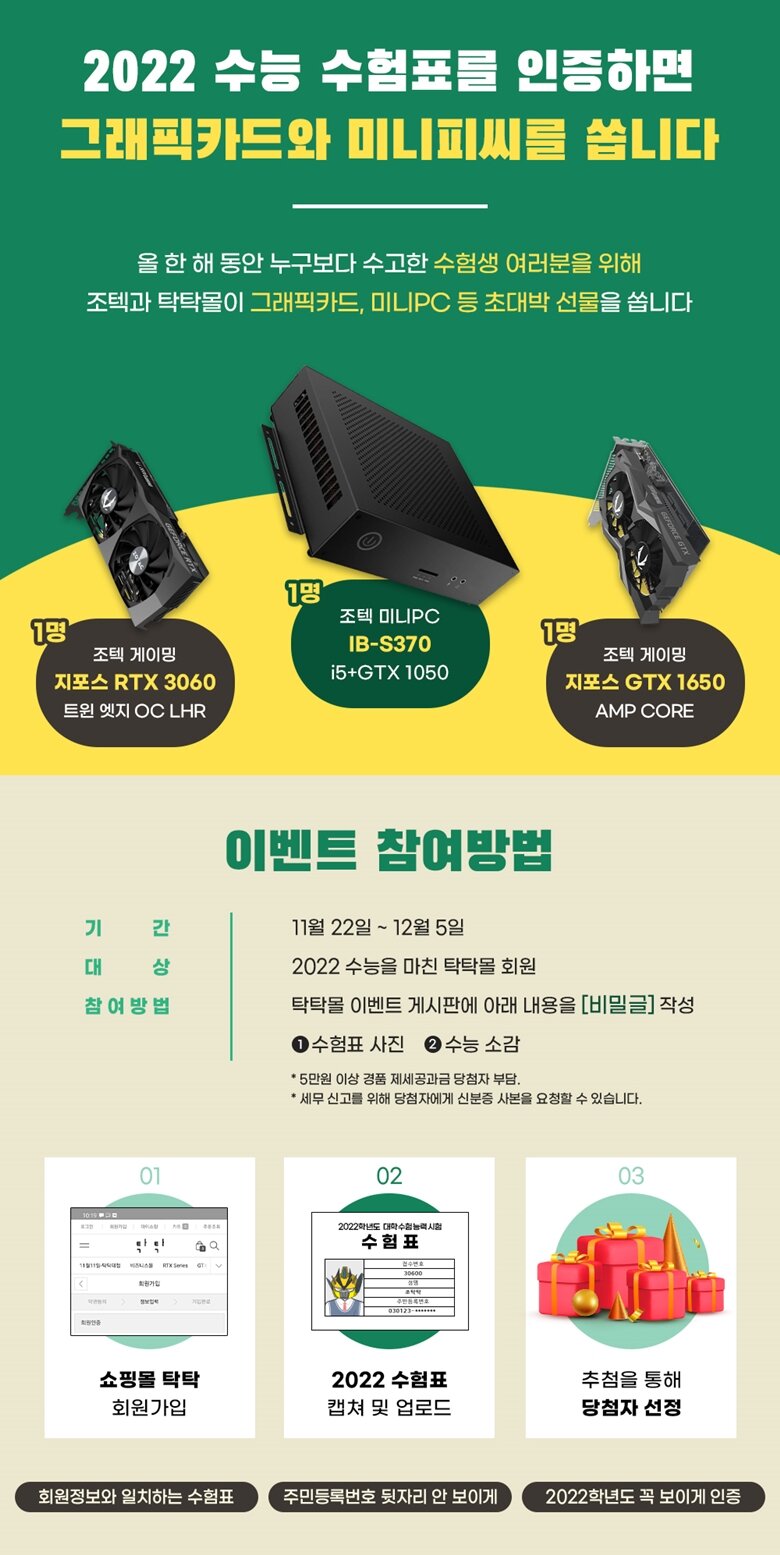 Reference-www.inven.co.kr