[기사 본문]
From the 17th to the 21st of November. 'G-Star 2021' was held at BEXCO, Busan. This time, G-Star focused on breaking away from last year's structure, which was held online in the midst of a pandemic. This year, the first offline event in two years was held, and it worked as an opportunity for the domestic game industry to come together.
Except for the 17th, which was Media Day, G-Star 2021 was open to general audiences from the 18th. It was divided into morning and afternoon and welcomed visitors with a limit of 6,000 sheets per day. G-Star 2021, which recorded 28,000 visitors over 4 days by adding the number of visitors and invitations from participating companies.
In this review, the three reporters who were in charge of on-site coverage of G-Star 2021 gathered to see the atmosphere of the scene. and incidental events related to quarantine. I wanted to share my thoughts freely, remembering the regrets that were always pointed out and the direction of future development.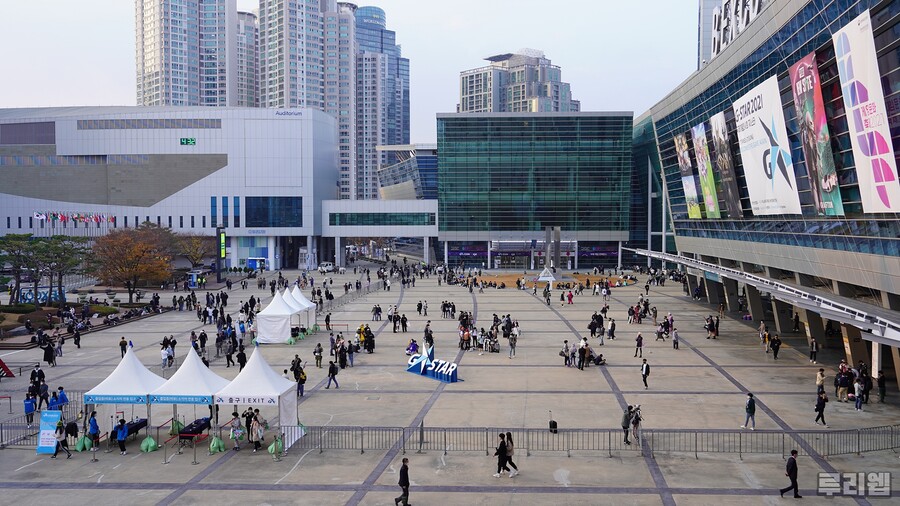 ● G-Star was held offline for the first time in two years. I've been through a lot of trouble. How do you all feel after it's over?

Minkyun = I think the event itself went well. Even though it was a bit empty in terms of the content that fills the event inside.
Myung-gyu = The event itself was less fun. It was convenient. Overall, it felt like a reasonable event. The number of visitors per day was set at 6,000 per day. Because there was nothing more inconvenient than before in terms of coverage.
penmanship = The general audience was divided into 10 am / 1 pm time. Considering that there was a limit on the number of people. I think this is enough of a success. Likewise, what is ambiguous about working is the lack of material? Also from a gamer's point of view. From a writing standpoint, there really was nothing.
Minkyun = Personally, I was rather comfortable and anxious. It's usually like this when you go to a game show, isn't it? If it's a business trip, I don't think it should be comfortable from the point of view of working.
Myung-gyu= I want to do it this time, but I feel like there is nothing more I can do. Thinking about going to a game show overseas, should I do this too? should i do that too I had this feeling. Although there were fewer things to do at G-Star in the past. There were no big announcements or titles this time. At least the title that had one room was about Nike?
penmanship = game show. Especially when it comes to the name of an international game show, multi-country. I think the focus should be on diversity. Although it is something that has been constantly pointed out. This time, the aspect of diversity was not fully filled. I'll take that into consideration because it's a pandemic, but the titles that the exhibitors brought. capital. The organization of the event is also disappointing. BTC is better. BTB was unbelievable. The entrance fee is 20,000 won. There is no reason to argue on its own.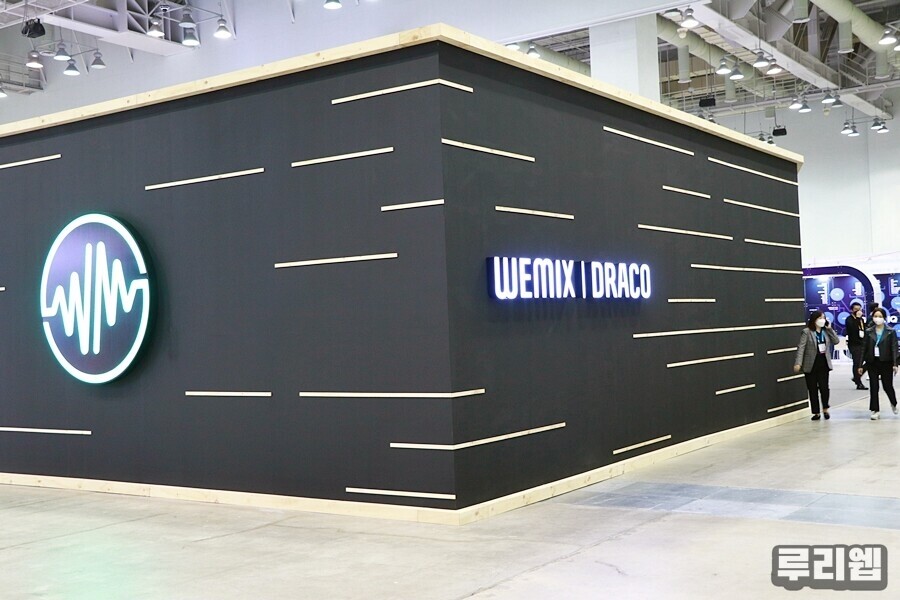 BTB had the biggest Wemade booth

● Wasn't there any concerns about the Weed Corona status? People control as well. There must have been a lot of things to worry about.

penmanship = To the extent that I want to be rather strict. It has to be said that the control was done to the extent that it was inflexible. Even to receive a press badge or an official badge, it went so smoothly that if you go early, you wouldn't be given it. I thought I would do it if I went early as before. I was actually a bit embarrassed by the fact that I had to wait.
Minkyun = Come back and think about it. It was a bit cumbersome to control. degree? It's a media standard, though.
Myung-gyu = I didn't make it very difficult. Should it be reasonable? After receiving the sticker in the morning and checking the QR and temperature, it was easy to go around. If I had to do it every time, it would have been a bit annoying. Overall, it seems like the idea is to make the inside of BEXCO a safe zone.
penmanship = It worked well within the 6,000 admission limit. The bracelets are also separated by color. He grabbed an accessible part like a sword. I don't think they took measures to prevent problems from occurring in terms of quarantine as much as possible. Ordinary spectators could not re-enter the site once they left the site.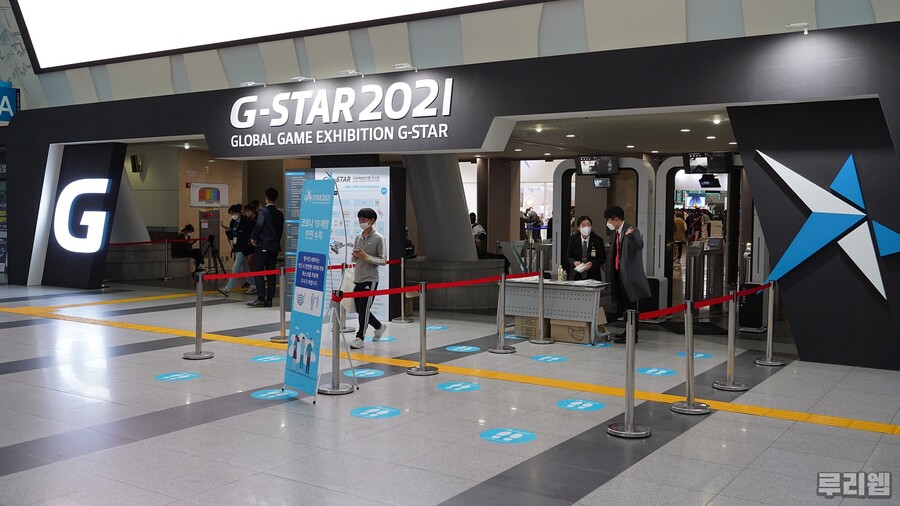 Quarantine is quite certain. Control was achieved to the point that it was a little annoying
Minkyun = However, if you look at the internal situation, there is a Krafton booth and a Kakao booth. There was a side that was all gathered on this side. Because the huge relay screen inside was there. When I was driven, I thought the rotation was not good.
Myung-gyu = E3 only comes with media. There must be over 20,000 spectators. If it's a game show, I think the number of people is probably the limit. In the past, G-Star boasted 180,000 viewers in this way. If I think about it, I think it may be that we are obsessed with raising the achievements of local governments apart from the essence. The demonstration stage is also limited. If you think about the future, isn't it better to give up a certain number of spectators?
Minkyun = It's an extension of the turnover story. In the future, I would like to separate the streamer-related events or zones by creating a separate section. The stage used for the opening ceremony was also neglected during the event. The venue was organized based on experience. There is an aspect that traffic is not organized when people are flocking here and there. I think it's a bit different from the experience-oriented game show.

● In that sense, were there any booths that caught your eye while walking around the site for 5 days? Or, conversely, it could be a booth that left behind regrets.

Myung-gyu = The thing that had an effect throughout the whole thing was shift-up. And Project Nike. There was also a photo zone where you could take pictures in front. It seems like there wasn't much that could be done here and there. Unexpectedly, the booth of Kakao Games, the main sponsor, was disappointing.
Minkyun = It was something we talked about when we arrived, but the composition of Kakao Games was a bit like that. The only titles that could be demonstrated were Odin and Eternal Return. Walk around the booth and watch videos. I verified the KakaoTalk channel and it was only this much. You can't go in individually, and you have to go back to the course at once.
penmanship = Overall, it almost feels like the preparations were made hastily. Looking back, there were few titles that could be demonstrated among the unreleased ones. Two Angel Games. There are about 4 new Gravity works. And shift-up Nike. It is a level that can be counted with both fingers. It's a pity that there aren't any other exciting elements. It's a style that gives me strength when I go on a business trip…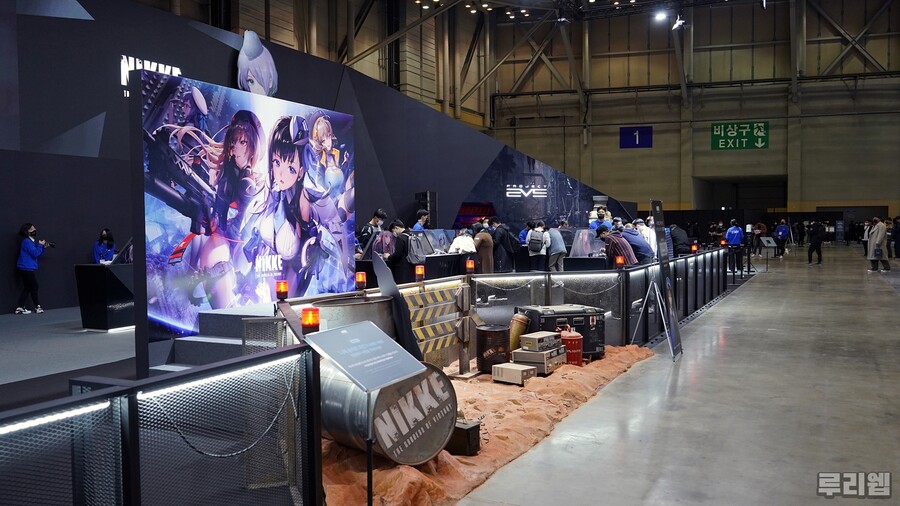 If I had to pick the booth with the best composition, it would inevitably be Nike of Shift Up.

● There were reviews that the side events were not as bad as the contents of the main event itself. What was the atmosphere like on set?

penmanship = BTC off-site. Events held at the convention hall or Busan Museum of Art are rather memorable. To commemorate the 20th anniversary of Ragnarok, I think the sculptures created in collaboration with the spatial installation artist were not bad. The tour was well organized. Rather, I think there was an attempt to get away from the things that had been done in the side events.
Minkyun = It was very fun and it wasn't like this. I think the game culture festival 2021 held on the first floor of the convention hall next to BTC was worth a visit. I was able to try VR and AR games myself. There were a lot of small things like the game MBTI. The supporters running it are also friendly. After that, the event was held with the concept of a game called NPC.
penmanship = Because the content itself cannot be filled. The atmosphere and attempts of the side events stood out more. In fact, the BIC booth inside BTC as well. There were more things to enjoy if they came from outside or run their own business. One booth per game. proceeding like this It was also convenient to play games.
Myung-gyu = Wasn't BIC more like a game show? Of course, in terms of overall operations. This year is a holiday for domestic developers. A new one is in development, but it's not coming out anytime soon. As we are preparing for next year, I think that there is no regret for the main event.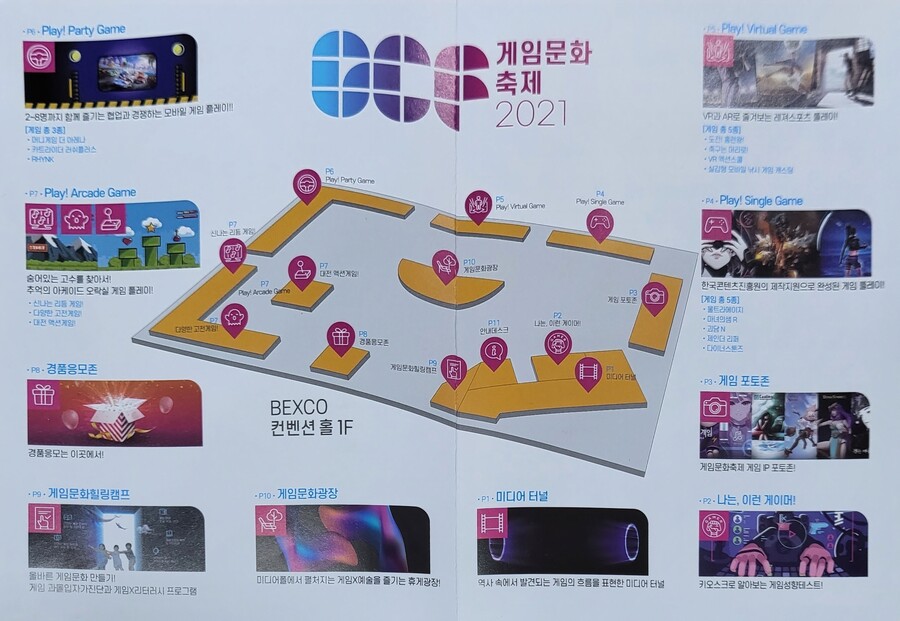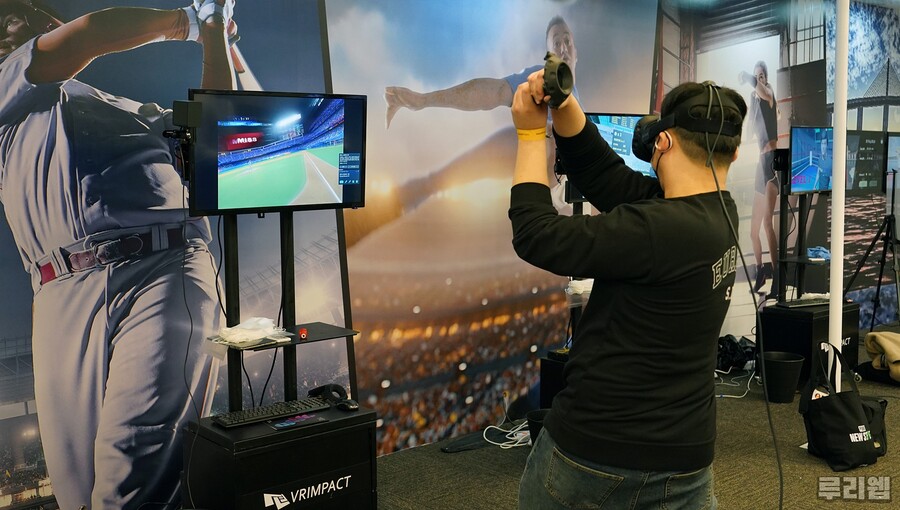 Rather, the game culture festival 2021 on the first floor of the left convention hall might have been better in terms of demonstration.

● Although it is a question that comes up every time. It is pointed out that the name of an international game show is insufficient. It seems likely that the same issue will continue this year as well.

Minkyun = Actually, I don't know why they use the name International Game Show. Does the management side make an attractive offer? I don't know if I do. There were no consoles or other foreign developers.
Myung-gyu = Basically the G-Star schedule. There is a problem with the timing of the event. In terms of marketing for E3, hasn't it been said that the June event will be delayed? In the past, by domestic standards, vacation was the main topic. There are aspects of doing it when there are the most people.
It's not that teenagers are the main target now. The development process is also getting more complicated. November is the end of the year. In this respect, I think there is a problem with timing and strategy. It must be said that the perspective on the game is backward. In the end, this year's G-Star seems to have taken the most profits by game companies that do not show games. Come and talk more business than games. NFT. blockchain. These business stories were more important.
penmanship = This is what I heard from officials. It is said that the number of media sites registered on the first day was over 140. In fact, I was running out of space. And think of the press room that had plenty of seats the next day. It just feels right This means that there are more perspectives from the NFT and business-related aspects.
Myung-gyu = The game has to come first. It was bad in that it wasn't. If you think about it, there are a lot of different things. This is true even if you look at the game grand prize held the day before the main event starts. There are elements that are prohibited by the current game law. Didn't you get an award for that?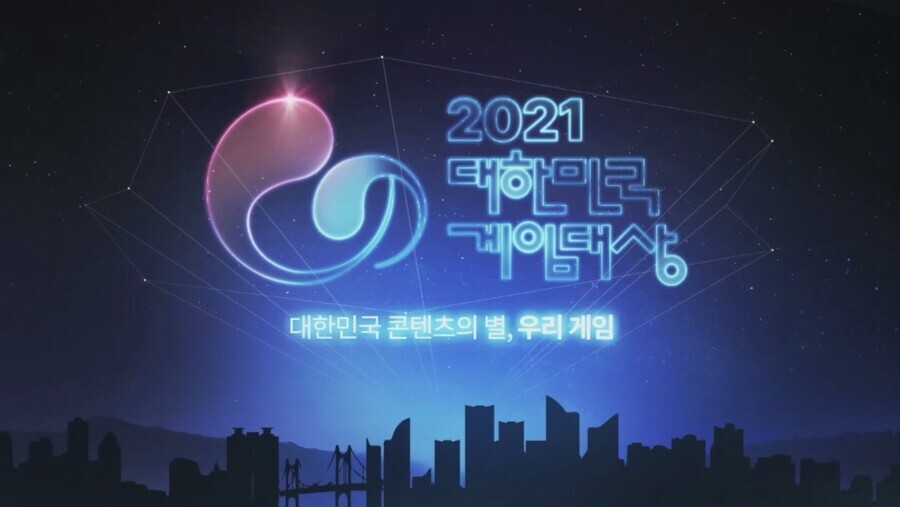 ● The subject of the game is always controversial. This time, it makes me think in many ways. Even compared to the TGA voting we are currently participating in. What do you think about this?


Minkyun = I get the feeling that there are no standards here and there. Didn't you apply for Battlegrounds after Early Access ended? But this time, there were titles that were still in early access status among the winning works. I have a feeling that there is no proper standard.
Myung-gyu = Receiving reception. I think the selection of nominations within it is the beginning of all questions. I think we should have our own standards internally. There are no such criteria in terms of selection of candidates. How much is the expert rate. How much is the general ratio. Doing it this way. Isn't it the same as proceeding by some kind of closed room agreement?
penmanship = Well, that's why I think that the gap between the selections at other game shows and the selections at other awards ceremonies widens. If it was enough to receive a business-related award for an element that is not allowed in Korea. A domestic social casino developer also had to give an award. Right now, the company's sales are captured by the amount of overseas content exports. Anyway, if we look at the root cause, isn't it a problem stemming from the application system? I think so.
Myung-gyu = In the end, what I think that the game show is not run by games, but by stakeholders. If you ask me how competitive I am… Well? strengths or location conditions. Convenience related to holding an event is not that great. It should have advantages for both players and businesses. just do what you do I feel like I'm doing it right.

● As with all game show business trips, regrets are bound to remain. There seems to be some depth to that feeling this time.

Minkyun = I mentioned earlier that the Kakao Games booth was disappointing. Actually, I don't think it's their fault. I don't think it's because they couldn't set the direction of operation like that. In the first place, it is the organizing committee that gives the direction or merit of the event. You have to do that. Shouldn't you have supported me so that I could participate well? In terms of event content and composition, it is impossible not to think of Junggu heating.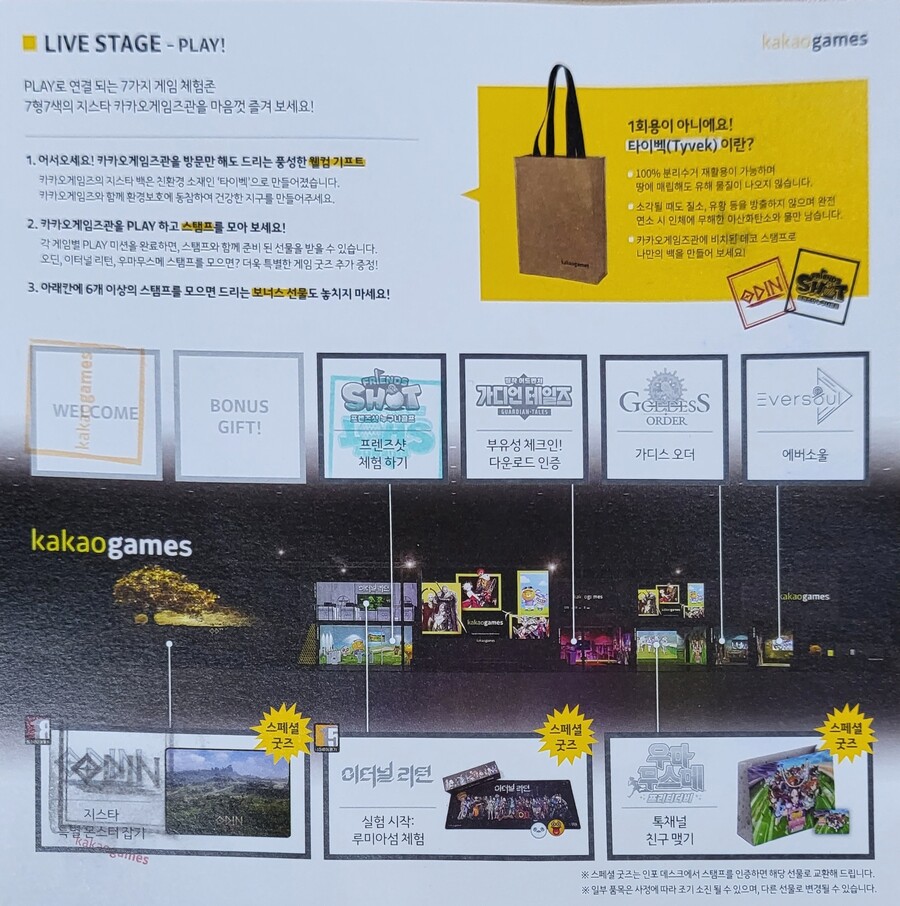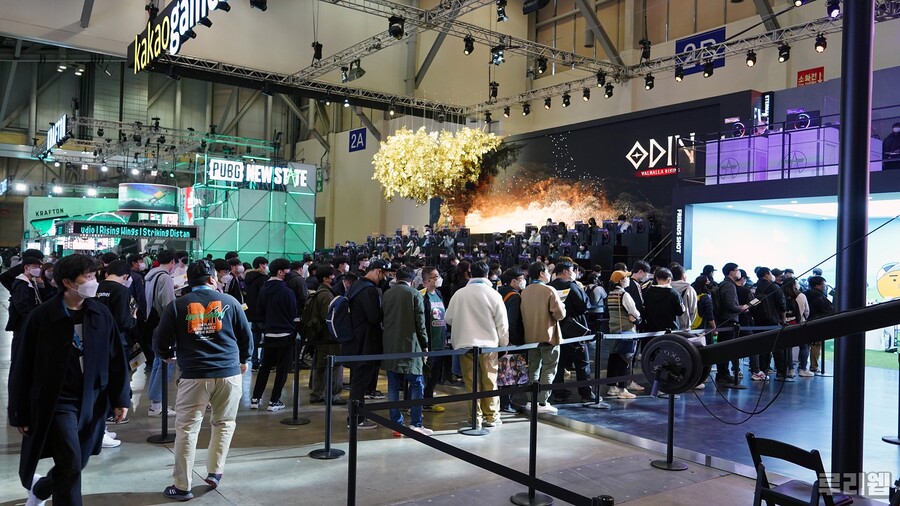 Course unit for two demonstrations from the beginning of the previous exam. The rest is just video. It wasn't bad, but the composition was a bit disappointing.
penmanship = You can say that you are a stakeholder in this and that way. Even in the organizing committee, there were too many outsiders. Personally, since there are multiple voices, it almost feels like it has become extremely difficult to set a clear direction. In a pandemic situation, unlike other game shows that tried and thought about different directions, we did what we were doing. That's it.
Myung-gyu = Consider the game object. This time, I'm not the person who gets the prize while running for about an hour and a half. It took a long time for the giver to come and share their impressions first. Everyone went one by one. municipality. politicians. Isn't it funny to think about other awards ceremony?
In the end, I think it might be a bit far from the essence of a game show. I use it as a pile-up. It feels like there is a risk that it will become a profit-locking event. This, of course, does not promote development. as originally done. It becomes a form of increasing the size only. If too many people are received in a limited space, wouldn't the process that can give a normal experience be broken?
penmanship = Rather, I think the places that thought about what they could show were worth noting in BTC. Still, small developers / indie developers are very limited in the opportunity to see people like this. Because I'm always worried.
During the interview, you can see that the Play Expo offline event was cancelled, and G-Star gave out posters and stickers that they had made for this time. It is not that the event itself is meaningless. Still, shouldn't it be possible to grow into a game show only when these concerns are melted and reflected? There is such a problem.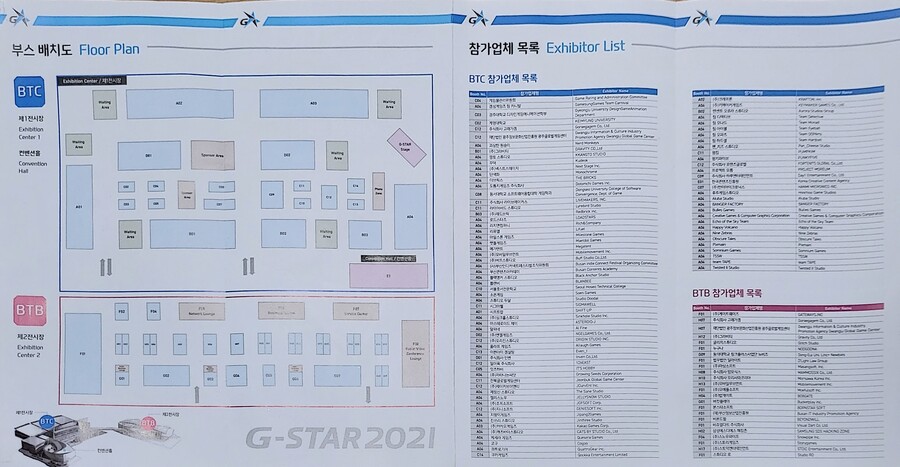 Just looking at the pamphlet, I feel that it is not for general viewing.

● If so, I think we can ask the question in reverse. What is the ideal game show for each person?

Myung-gyu = Whether online. whether offline. Whatever the platform, I think the game should be central and most prominent. There is a new and interesting game first, and I think everyone should focus on how to illuminate and introduce the work of the game, including those involved / companies / players, and externally affiliates and organizers.
Events are held to showcase the game. The same goes for business. Wouldn't it be right to make an incidental profit and become like this? Players come to see the games participating in the game show, not the game show itself. Having a game that is somehow popular and that can only be seen/or played at that game show is a top priority.
Minkyun = Siyeon is mobile-oriented. It's a mobile gaming paradise. It was a yangban to say this. Personally, I don't think the platform is important. Think back to when Mihoyo participated in G-Star. I also do event matches. Even a mod for this has been developed separately. Considering that, the current G-Star event is absolutely unattractive.
In an on-site interview with G-Star, it is said that 70% and 80% of it has been developed. There is no demo build in the booth? This doesn't make sense. In a way, you might think that the time and cost of packaging the demo build is not worth it. I think that the game show down event will not be a game show down event if these parts need to be changed.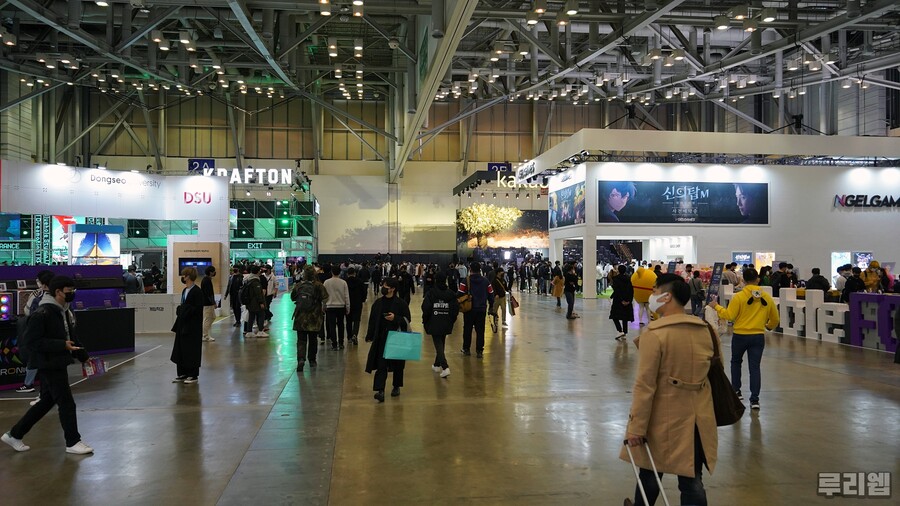 penmanship = In what direction will the event be organized? It is necessary to give an answer to the question of I know there are a lot of people involved in this and that. For nearly ten years, the same composition and format have been repeated. It is not able to deliver a separate merit. I think it is ultimately up to the organizing committee to define the nature of the event. Since the event itself is inertial, exhibitors will follow suit. I wish the composition and content of the event were more exciting.
Myung-gyu = In fact, it is very difficult to travel to an overseas game show. Nevertheless, there is no other reason to go to work and enjoy pleasure. E3 is all media people, and even though they are people who are worn out by games, they all rush into the exhibition hall excitedly during the opening hours. Isn't the driving force behind the excitement of facing the expectations and curiosity about what new things to see? This time, there was no such excitement or emotion.
penmanship = I agree with this part. The so-called 'pong' is a bit cold. Even when the body is tired, adrenaline and dopamine are circulating. That will give you energy to work. This time, there were fewer of them. There would not have been much excitement in the place where I did not attend the conference.
Minkyun = Not only the exhibitors and the media, but the audience as well. I want to go today and tomorrow. wandering all over the place Actually, considering the nature of the game show, I think it is right to be tired. from that point of view. In the end, this G-Star 2021 lacked the materials to make people wander.

● What is the outlook for G-Star 2022, which will be held next year? looks like it will get better

Minkyun = Where do you want to go? It seems that companies with names are not going to come out. Are you already doing similar activities through your own channel through the pandemic situation? Would it be compulsory to come out? Will you be attending the event? In terms of merit, will you feel the need? A little bit negative
penmanship = Assuming 100 booths participate, booth construction at registration fee. Even if it is not possible to pay for manpower, lodging, and food, 100 to 200 million won is consumed. It's a lot of money, and it's obviously an amount that can be a burden. You pay such a fee to enter, and eventually turn around and turn around and become the keyword of 'experience'. This time, this part was lacking. Organizers for this. Exhibitors should also think seriously. Maybe we need conditions or works to make something special. Still, I hope that it will give you excitement and emotion.
Myung-gyu = Honestly, this year was a new drought in the domestic market. Although a lot of activity is being done online, offline conventions are competitive nonetheless. Showing several games in one place through such an event is a sufficient merit in terms of cost consumption for the entire industry. It is not easy to meet people from different countries individually. Now, is there an advantage to the extent of participating while spending money? Isn't it important to have a competitive edge at this point?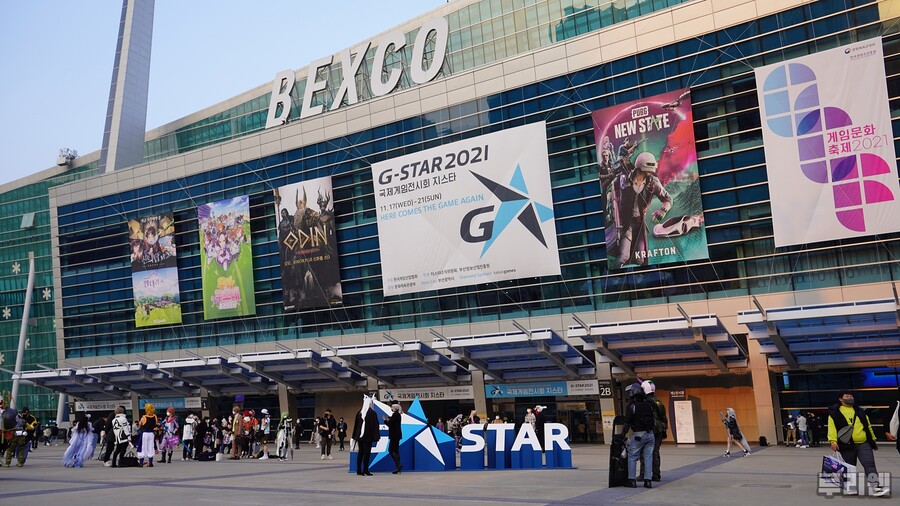 Written and edited by: Lee Myung-gyu / Jung Pil-kwon / Ahn Min-gyun, staff reporter
Reference-bbs.ruliweb.com