---
Also in December you can look forward to a load of free games at Prime Gaming. This time there are 9 games for free – including the racing game Need for Speed: Hot Pursuit, survival strategy tip Frostpunk and the simulator Football Manager 2021.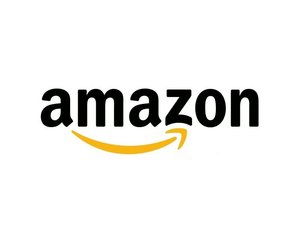 Amazon Prime members will get extra gifts in December: All in all, you can join the end of the year Grab 9 free games at Prime Gaming and also secure exclusive in-game content for top games such as Battlefield 2042. Here you will find an overview of the Prime Gaming offer in December 2021.
Try Amazon Prime now for free
Prime Gaming December 2021: 9 free games on Amazon
In December, Amazon will sweeten the Christmas season with nine free games and some free content for the latest top games. As always, you only have to pick up the games and items once and then keep them forever. The selection ranges from that Strategy insider tip Frostpunk to EA's racing action Need for Speed: Hot Pursuit (redeemable through Origin). There is also exclusive content for Battlefield 2042, Apex Legends, FIFA 22 and New World, among others.
By the way: If you haven't been a Prime customer before, you can Try Amazon Prime for 30 days for free (view on Amazon).
Free games at Prime Gaming in December 2021
Need for Speed Hot Pursuit
Frostpunk
Journey to the Savage Planet
Football Manager 2021
Morkredd
Spellcaster University
Youtubers Life
Stubbs the Zombie in Rebel Without a Pulse
Tales of Monkey Island Complete Pack
Click here for Prime Gaming!
In addition to the free games, Amazon also offers free content as usual. To the Highlights in December include the following items:
Exclusive content at Prime Gaming in December 2021:
FIFA 22:

7x rare gold players, 12 rare consumables, 7-game loaner C. Ronaldo

Apex Legends: Ash Prime Legend of the Month Bundle: Epic Legend's skin, Rare Weapon skin, Rare Legend Porträt

League of Legends Wild Rift:

Random Emote Chest

Genshin Impact:

60x Primogems, 8x Hero's Wit, 5x Bamboo Shoot Soup (ab dem 24. November)

Battlefield 2042: Prime Gaming Bundle with a specialist skin, a weapon skin and a vehicle skin (from the beginning of December)

New World:

Autumn King Pack # 2 (coming December 7th)

Dead By Daylight:

Exclusive rare outfit for The Artist (from December 10th)

World of Warships:

1x Santa's Gift Container, 1x Santa's Big Gift Container, 1x Santa's Mega Gift Container (ab dem 19. Dezember)
Before you get the new games in December, you should definitely take advantage of the November offer at Prime Gaming. You can find the content and free games in November 2021 in our overview article.
In this video we show you our highlights from Battlefield 2042:
Prime Gaming members can also look forward to great gifts at Amazon in December 2021: This month there are nine free games and numerous exclusive content for games such as Battlefield 2042, FIFA 22, Apex Legends, New World and Dead by Daylight.
Reference-www.giga.de