---
Samsung will not only present the Galaxy S22 smartphones in the coming year 2022, but also many other products. A production roadmap has already emerged that reveals which products await us in the new year.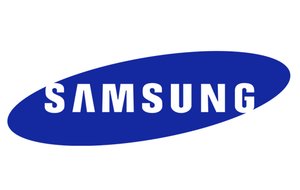 Samsung has high hopes for Galaxy Watch 5
The Samsung Galaxy Watch 4 and Galaxy Watch 4 Classic have only just come onto the market, but Samsung is already planning a successor. In a leaked and unconfirmed roadmap from production is the Galaxy Watch 5 first appeared. According to this, Samsung wants to build a total of 19 million units of the new smartwatch in the 3rd and 4th quarters of 2022. In this document, no distinction is made between sizes and models.
The upcoming Galaxy Tab 8 tablets, which Samsung intends to introduce soon, will also appear there. Samsung wants to build a total of 33.6 million units, whereby the Galaxy Tab S8 Lite, Galaxy Tab S8, Galaxy S8 Plus, Galaxy S8 Ultra, Galaxy Tab A8 and Galaxy A7 Lite were summarized for different quarters over the year. According to this document, the Galaxy Tab S8 Lite could not appear until the end of 2022, while the other models will be available as early as the 1st quarter of 2022.
Otherwise Samsung is still planning two new in-ear headphones. The Galaxy Buds Pro 2 should be built from the 2nd quarter of 2022. The Galaxy Buds Live 2 should follow in the 3rd quarter. Samsung wants to sell a total of 23 million pieces of it.
The current Samsung smartwatches in Video presented:
Many Samsung products are not mentioned
Of course, many Samsung products that the South Korean company will launch in 2022 are missing from the list. These include, for example, the Galaxy S22 cell phones, new folding smartphones, mid-range devices such as the Galaxy A53 and much more. Samsung has to make many decisions about production relatively early so that enough goods are available for market launch. In the chip crisis that is certainly not easy.
Reference-www.giga.de