[기사 본문]
– The national game university joint exhibition and the award for the best work were also held together.
Global Game Challenge (GGC) 2021, a festival of future gamers, will be held from December 15 to 17. Based on communication between game/content major students and the established game industry, GGC, which has served as a gateway to recruiting talented people in the game field, will be held as a metaverse virtual exhibition this year.
The GGC is hosted by the GGC Organizing Committee, which is composed of the National Game-related Department of the Korea Game Association, and is organized by the President's Jobs Committee, Game Management Committee, Game-in Foundation, Korea Mobile Game Association, etc. It is co-sponsored by a public-private organization.
GGC 2021, the national game university joint exhibition, presents game-related contents in various fields such as game finished products, programming, graphics, music, and platforms/services. In particular, this year, it will be reborn as an online festival based on the Metaverse platform, where you can directly play the submitted content and communicate with the participating team.
The GGC Award, which judges and awards works submitted by participating schools, is also held. The award, which is sponsored by Xsolla Korea, One Store, and the Game in Foundation, consists of three categories: game finished work, planning/story, and artwork. A total of 15 million won in prize money and an investment screening opportunity are given.
Participation and submission of virtual exhibitions are accepted on the website by December 3, and the participation fee for virtual standard booths of schools and educational institutions is completely exempted. We look forward to your interest and participation from game-related students and school institutions who will lead the future of games in Korea.
GGC Graduation Exhibition Chairman Kim Jeong-tae, professor of Dongyang University, said, "The Global Game Challenge (GGC) is a festival for amateur gamers, which marks its 4th anniversary this year. It is an opportunity to see at a glance the game works of young game creators who have been working hard to advance into the global market. " he urged.
● Event Name: Global Game Challenge 2021
● Reception: Apply on the website by December 3, 2021
● Period: December 15-17, 2021, online virtual exhibition
● Organizer: Global Game Challenge Organizing Committee
● Sponsorship: Presidential Jobs Committee, Game Management Committee, Korea Game Association, National Game University Council, Korea Mobile Game Association, Game in Foundation, Korea Game Developers Association, Gamification Forum, Korea Smartphone Game Developers Group, Game Development Association , Korea Game Media Association. Electronic newspapers, etc.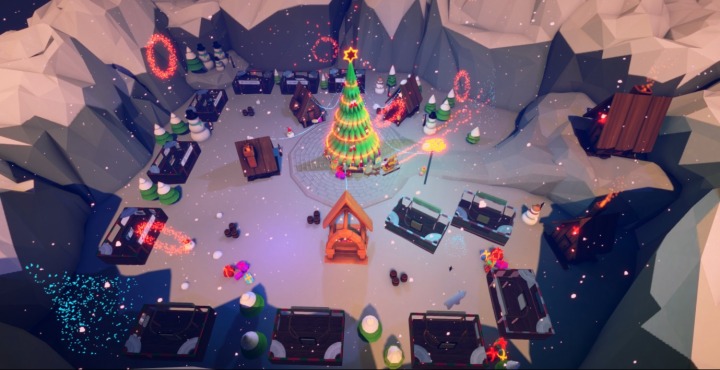 Reference-bbs.ruliweb.com