There is a hot item that many PC peripheral manufacturers have been showing for a while now. It is a perforated mouse with holes drilled all over the product. Although it has the same shape as a general mouse, it shows a differentiated design that allows you to see the switches and boards inside the product.
'Steelseries', a Danish manufacturer specializing in gaming gear, also introduced a gaming mouse with silsera perforation. That's the 'Steelseries Aerox 3 Wireless'. It is similar to the 'Rival 3' mouse, a long-seller of Steelseries, and has an impressive holey shell perforation.
Since it has a similar shape to the SteelSeries Rival 3, it can be used regardless of whether you are right-handed or left-handed if you like it, and the RGB LED is also effective for setting up a gaming desk. In addition, it is equipped with a high-performance battery that can be used continuously for up to 200 hours without degrading specifications on a single charge, and can be used continuously for about 40 hours with a 15-minute charge. Nevertheless, it is quite light at 66g.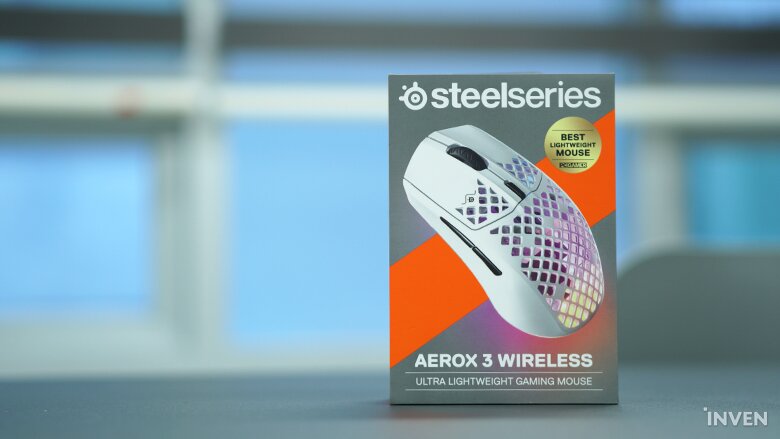 I've been talking about the advantages of Aerox 3, but in fact, you can easily find a mouse with a specification similar to the above at any brand. The specifications of high-end products are standardized to some extent, so if you are looking for a product that fits your hand, you can use it with satisfaction no matter what brand you buy. Even low-cost OEM products that are not famous brand products show similar performance.
However, for users who want to decorate their gaming desk with only fresh white products, the situation is a little different. Most of the high-end products are released in black or the brand's own color, and users who prefer white products often have to choose lower grade products to cry and eat mustard. I also use a white office mouse for that reason.
Steelseries released the limited edition 'Aerox 3 Wireless Snow' edition, a white version of the Airox 3 wireless product, in order to read the hearts of users who were drunk with white sensibility. It weighs about 2g more than the existing Airox 3 wireless product, but if you are a gamer who prefers white products, the weight of 2g is not a big deal. If it even had the modifier "Limited Edition" attached to it, I think it would be a more appealing product.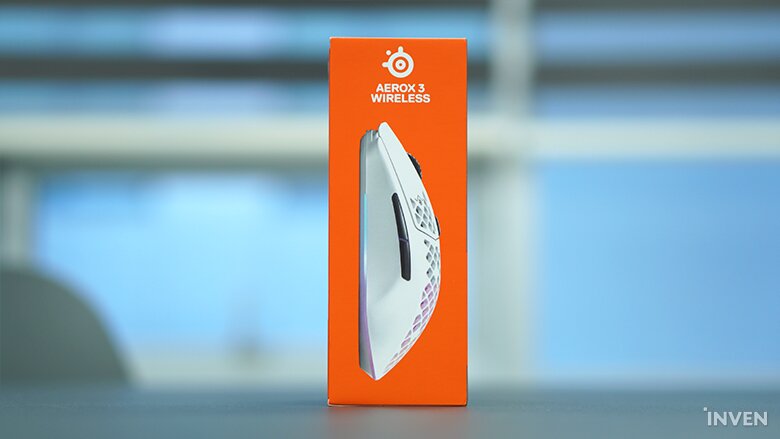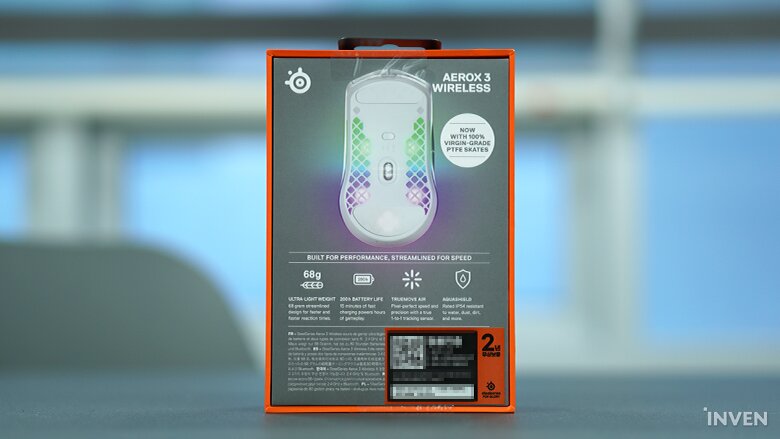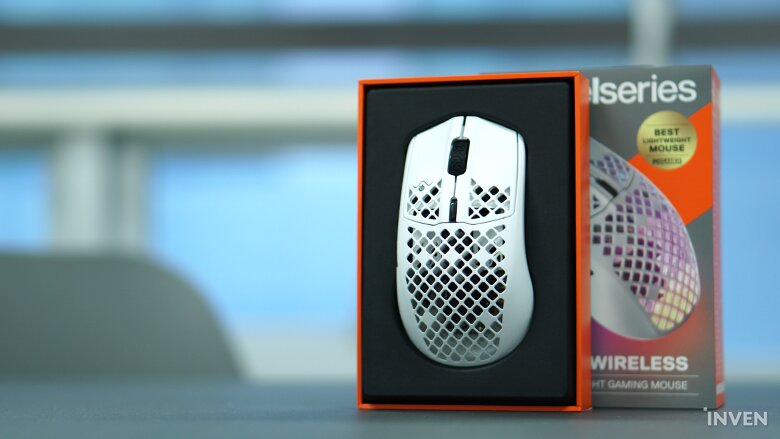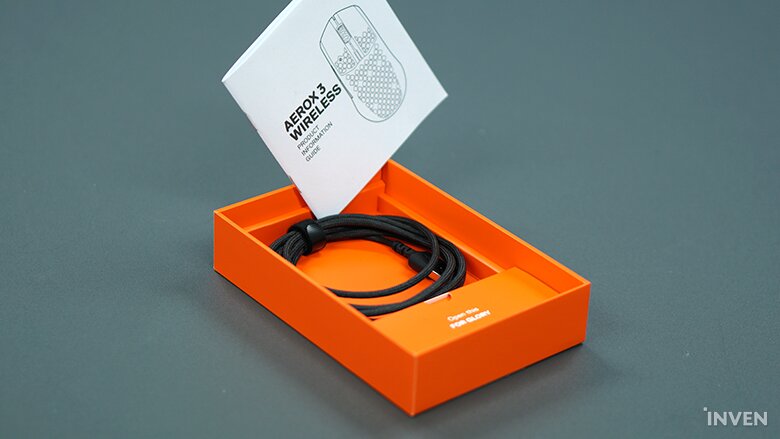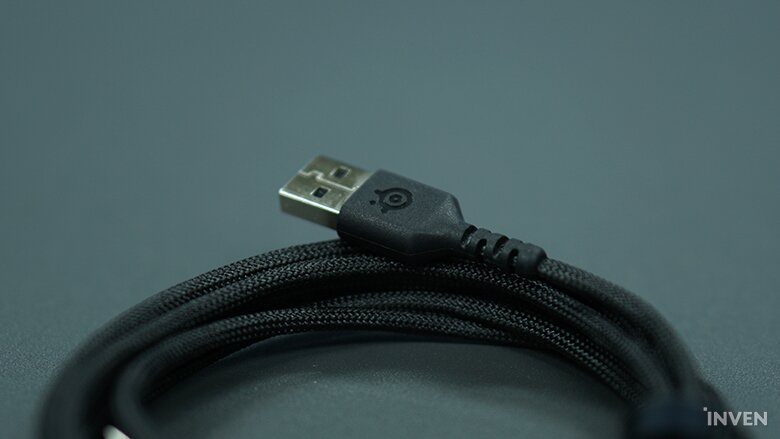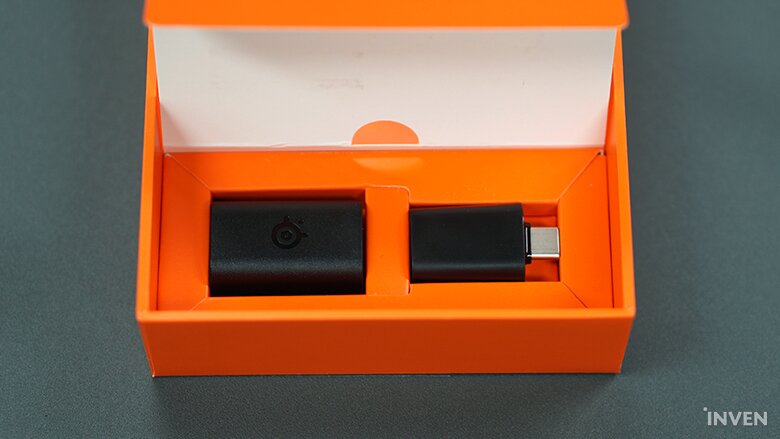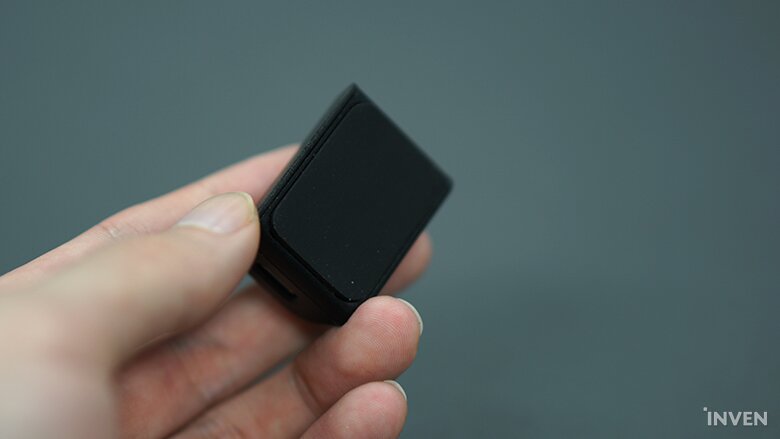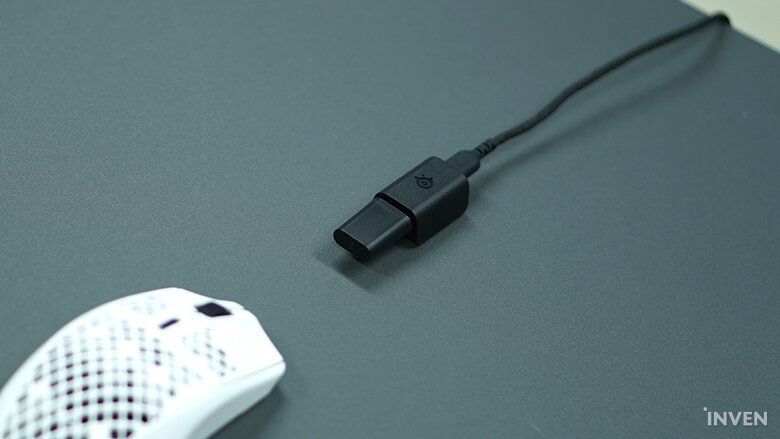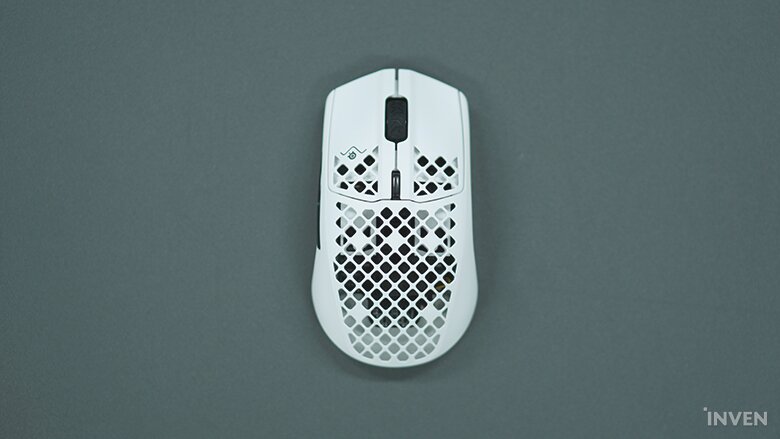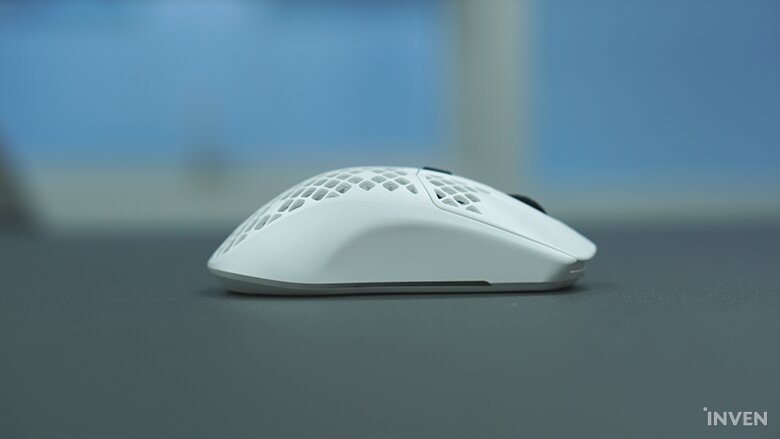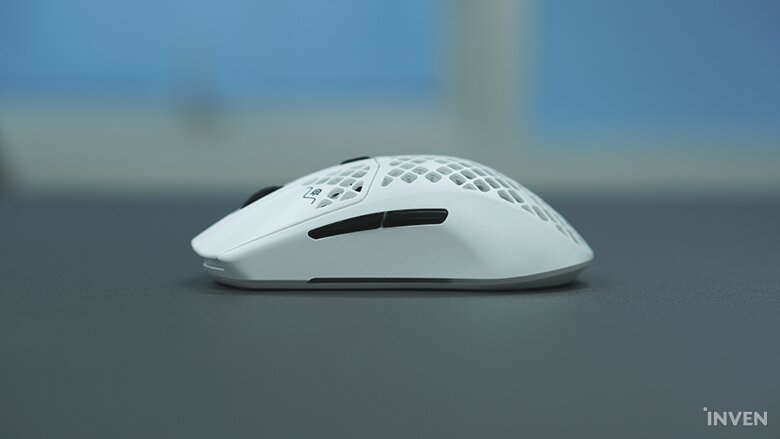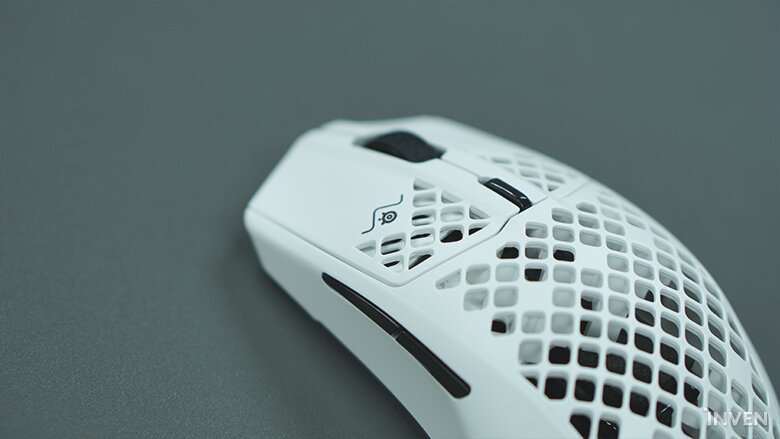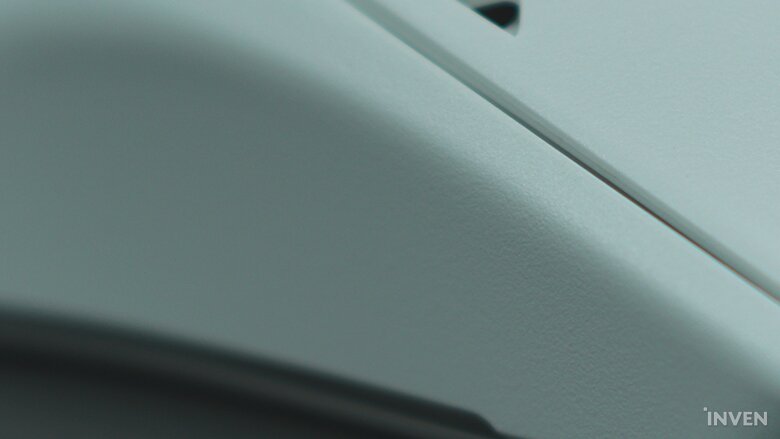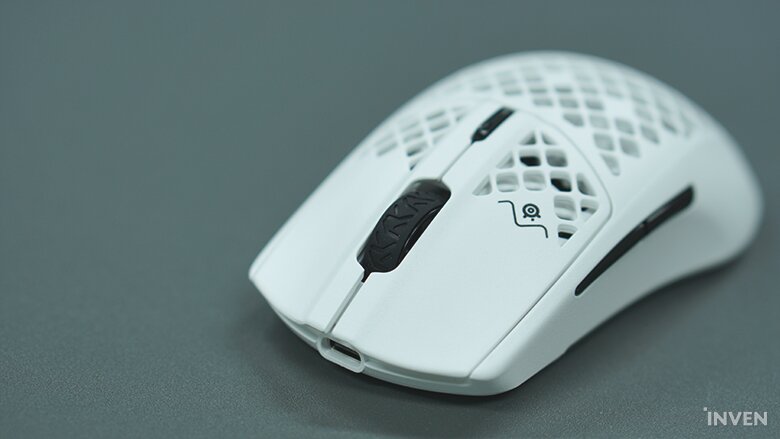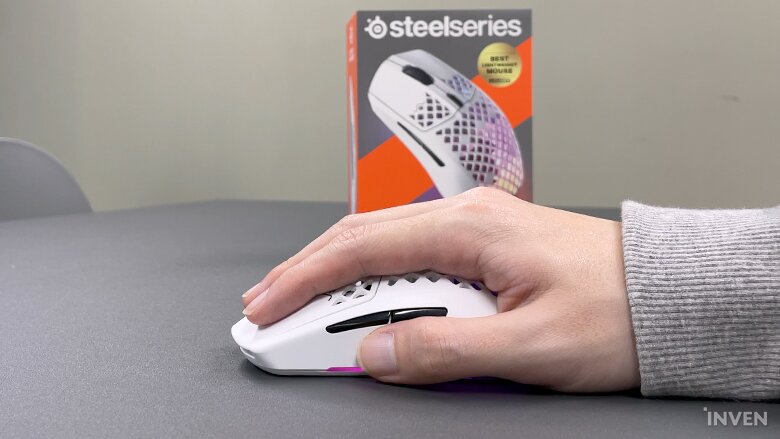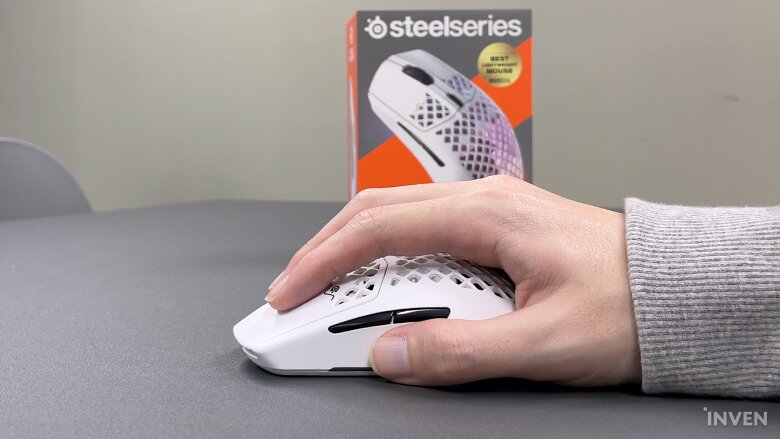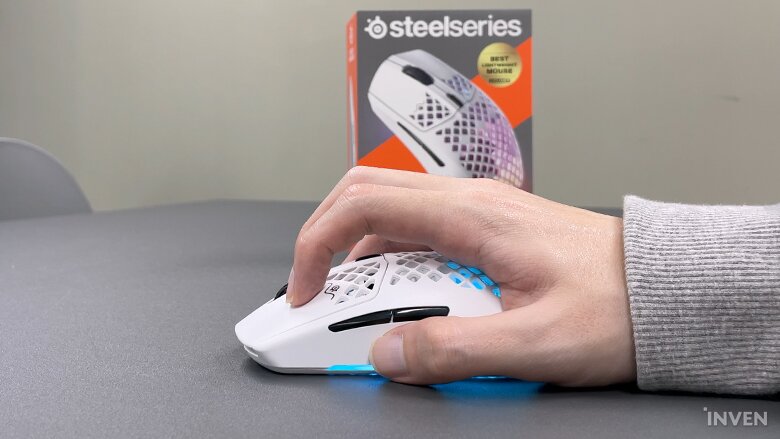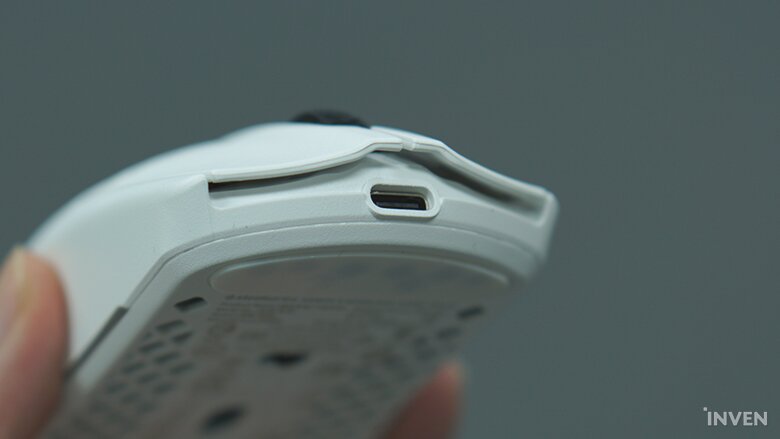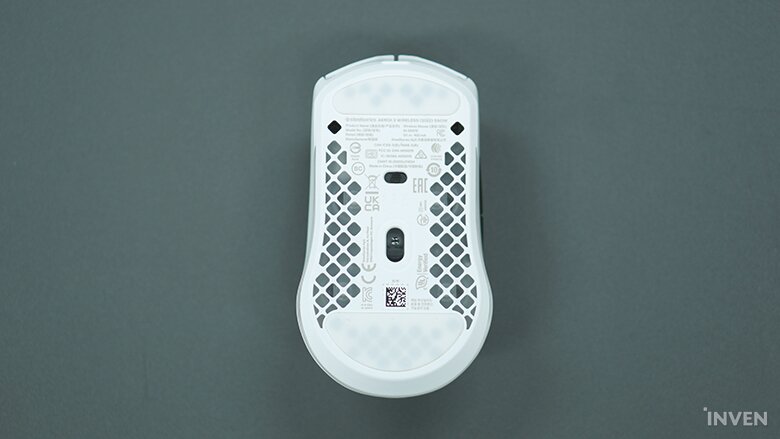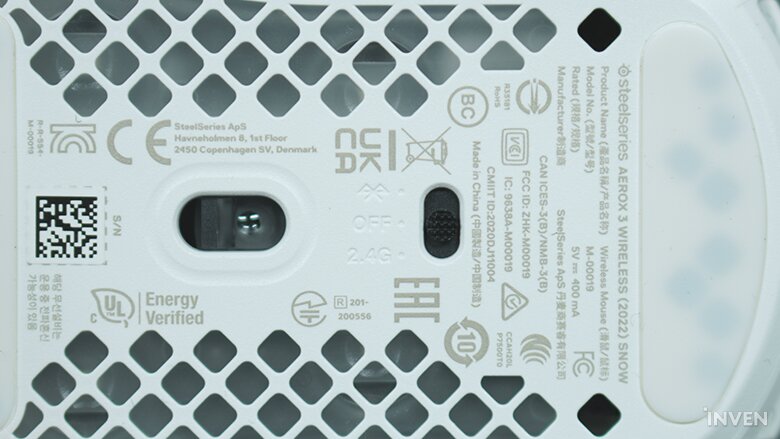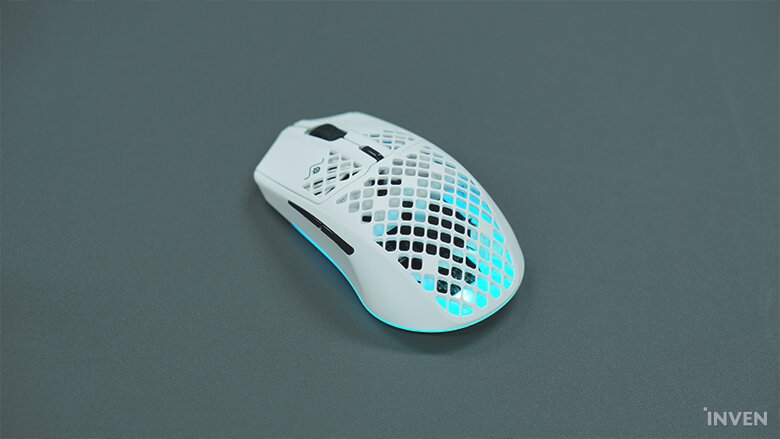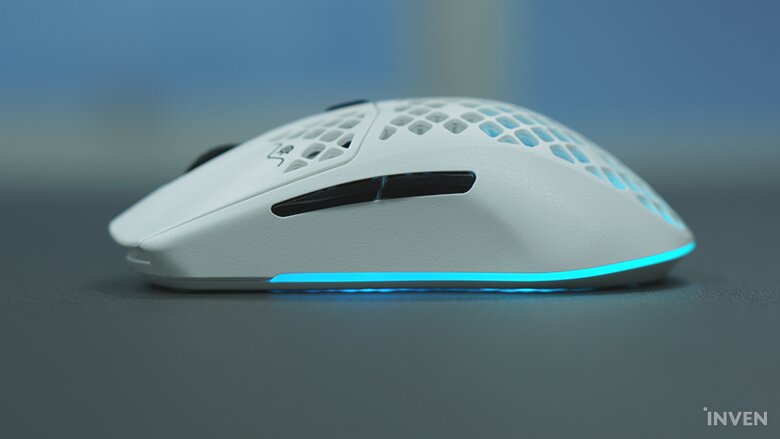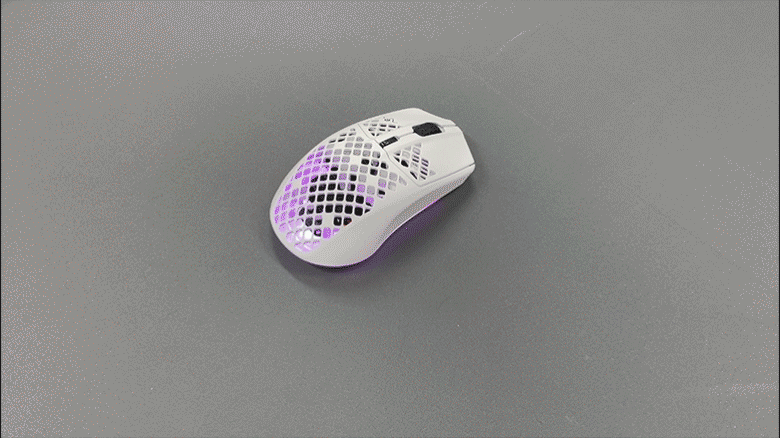 I grip my mouse with a finger grip and my hands are smaller than average for an adult male. The height and length of the mouse were appropriate based on the finger grip, but I felt that the width was a little long. If you have an average hand size of an adult male, it is expected to be able to grip without discomfort.
The thing I liked the most while using it was the battery. It boasts an incredibly long usage time of up to 200 hours for an ultra-light mouse, so it was comfortable to use without a single charge even after using it for work and gaming for about 2 weeks. Even if the battery runs out during use, it can be used for an additional 40 hours by fast charging in 15 minutes. Fifteen minutes is a good time to go to the bathroom or grab a cup of coffee.
Compared to the previously reviewed 'Aerox 3 Wireless' product, the performance is exactly the same. Except for the fresh white color and about 2 grams of weight. The 'TrueMove Air' sensor, a high-performance sensor created in collaboration between SteelSeries and PixArt, delivers the speed, consistency, and accuracy required for a wireless gaming mouse.
Finding a white product with high-end performance is like picking a star in the sky. Sales of high-end products are not very high, and sales of products in other colors except black are even lower than that. From a brand standpoint, it is a product that does not need to be produced at any risk.
However, Steelseries tries to satisfy every gamer's taste. If you're a gamer like me who never uses a non-white product, it's good news to have one more option added to the mouse: 'Steelseries Aerox 3 Wireless Snow'. Of course, it's a limited edition, so you'll have to hurry.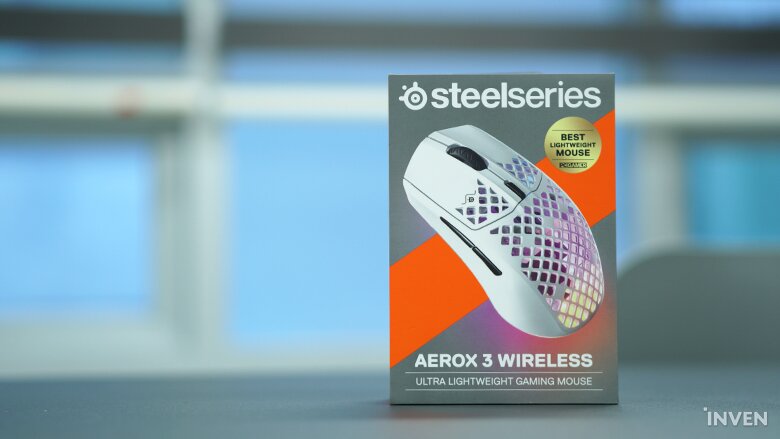 Reference-www.inven.co.kr