[기사 본문]
– Fujifilm BI Korea launches wide format multifunction printer 'ApeosWide 3030'… Excellent performance to support a wide range of engineering to general business tasks
– High-resolution print quality of 1,200x1200dpi and strong security, as well as easy toner replacement, are expected to improve work productivity
'ApeosWide 3030', a wide format digital multifunction printer that supports a wide range of engineering and general office work with optimal print quality, convenient operation, and strong security functions from Fujifilm Business Innovation Korea (hereinafter referred to as FUJIFILM BI Korea) has released
'ApheosWide 3030' is a wide format multifunction device that supports long paper up to 15m and documents of large sizes such as A1 and A0. It is expected to greatly increase work efficiency in various fields such as construction, design, and construction.
The biggest feature of the newly released 'Apheoswide 3030' is that it implements high-resolution print quality of 1,200x1200dpi with LED print head and EA-Eco LGK toner. In particular, the LED print head equipped with an all-in-one driving IC chip is applied to accurately reproduce thin lines, curves, and small characters on drawings without blurring. It supports comfortable black and white printing.
In addition, high-performance engineering system such as △multiple drawing data batch printing △stamp and date addition △sample copying △long paper copying, etc. and various post-processing options ensure high productivity, △Full Color Scanning △Scan preview. △ Various scanning functions such as multi-send are supported, and work efficiency is further upgraded.
In addition, it is equipped with a 10.1-inch color LCD panel that provides an intuitive interface, as well as features that improve user convenience. In particular, by adopting the toner cartridge method, the toner is automatically refilled by simply inserting the packaged toner into the device, so you can change the toner quickly and easily without worrying about getting it on your hands or spilling it.
The security function to block the leakage of confidential documents has also been strengthened. Two separate Ethernets with independent security are provided as standard, and high security can be secured by completely separating the network for general office work and the network for external companies or guests. In addition, smart IC card authentication prevents unauthorized users from tampering with or accessing the machine, thereby establishing a more secure printing process.
Meanwhile, with the name change in April of this year, Fujifilm BI Korea unified the name of the 'DocuWide' series of multifunction printers for drawing printing into 'ApeosWide' and upgraded the performance of 'ApeosWide'. 3030′ was released. With the launch of the Apheoswide 3030, Fujifilm BI Korea, which has also built a high-performance product lineup for managing large documents, plans to continue supporting customers for business growth through products and services that can be used in a variety of work environments.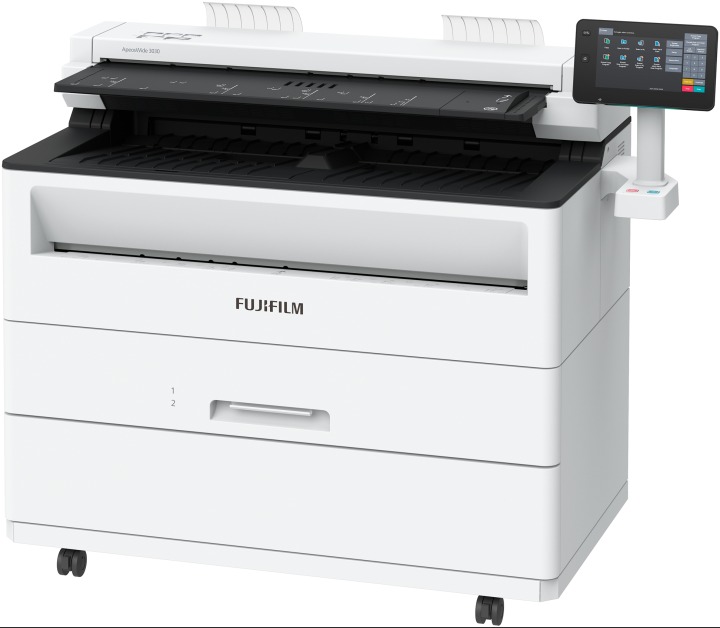 Reference-bbs.ruliweb.com