Data provided – Nexon
While the mobile game 'Blue Archive', which was released in the domestic and global markets on November 9th, was a hit by targeting subculture users, Nexon announced that it will continue its momentum with new titles such as 'Dungeon & Fighter Mobile'. Here, we announced the news of testing of big new titles, including 'Kart Rider: Drift' and 'Project D'.
In August, Nexon unveiled a new project with the goal of discovering 10 types of super IP after CEO Lee Jung-heon directly mentioned selection and concentration strategy at an online press conference 'Nexon New Project' in August. And starting with the Blue Archive, schedules related to new works are being released one by one.
■ Nexon's 'steady seller' IP with cumulative sales of $18 billion, Dunpa-based new 'Dunpar Mobile' will be released in the first quarter of 2022
First, 'Dungeon & Fighter Mobile (hereafter Dunpa Mobile)', which has accumulated Neople's action development know-how, revealed its domestic service plan. 'Dunpa Mobile' is accelerating its development with the goal of launching a domestic service in the first quarter of 2022, and will start pre-booking in Korea on the 25th.
It is a 2D mobile action RPG using the IP of the long-seller 'Dungeon & Fighter', which has 850 million users around the world and has earned more than $18 billion in cumulative sales. Based on (side scrolling), it shows fast action and a sense of exciting hitting. In addition, PvP based on manual action maximizes the fun of battle and provides content optimized for mobile platforms.
Prior to this, Nexon conducted a test for all employees for a week in October to check the stability. It received great acclaim. Nexon CEO Lee Jung-heon said, "We have been concentrating on development to realize the action that can be felt in PC Dungeon & Fighter on mobile as it is, and through various tests, we have secured the desired quality and content scale." We will put all our efforts into the final development so that we can show high-quality game characteristics to domestic users as soon as possible."
■ The third test of 'Kart Rider: Drift', a global racing game on PC and console, begins on December 9th.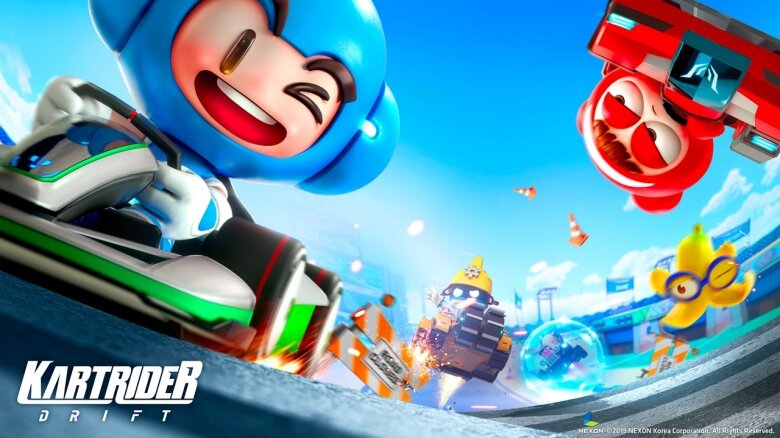 PC and console-based 'KartRider: Drift' using Nexon's 'KartRider' IP will also welcome global users with the third test 'Global Test Drive' from December 9th to 15th. The test is being conducted all over the world, including Korea, Japan, North America, and Europe, and participants are being recruited until December 8th. In this test, it expands support for PlayStation 4 (PS4) following the console device Xbox One, and optimizes the physics engine between carts and objects in the surrounding environment, including multiple environments where beginners can easily settle into the game, and driving feeling. and driving technology, and intensively check the technical stability of PC and console cross-play.
Kart Rider: Drift unveiled a new trailer at Sony's new showcase on October 28th and revealed the news of the test, and the YouTube web entertainment content '' introduced new content such as 5 new cart bodies, 3 characters, costumes, and the 'Livery' function that allows you to customize your own cart.
■ First alpha test of 'Project D', a 3rd person PC shooter with 5v5 strategy battles on December 2nd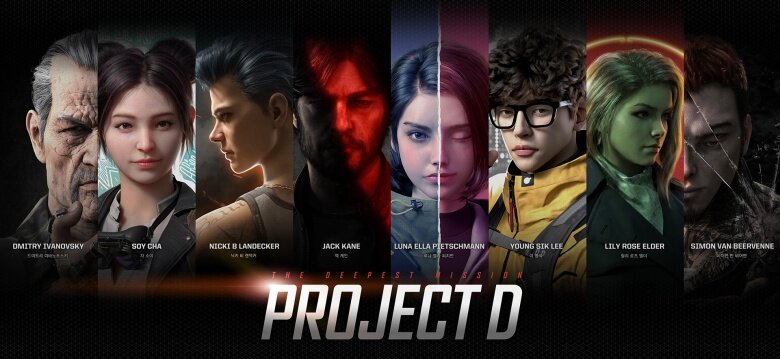 A new PC shooting game 'Project D' also appeared. The alpha test will be conducted from December 2 to 16, and on November 11, the official website was opened to recruit test participants.
'Project D' is a third-person shooter game in which 8 unique agents are combined to engage in a 5-on-5 strategic battle in an ever-changing battle environment. Strategic play elements such as a store that purchases special items and weapons for team tactics with the goods obtained from the game based on the detonation mission to detonate or release bombs at the target point, unique skills for each character that create various variables in the game, and realistic combat actions It is characterized by strengthening the We are currently recruiting participants for the alpha test for domestic users by the 30th, and we plan to collect opinions from various users through this first test.
■ 'Blue Archive' continues to be well-received as a subculture taste sniper game and goes straight to the top of the three major markets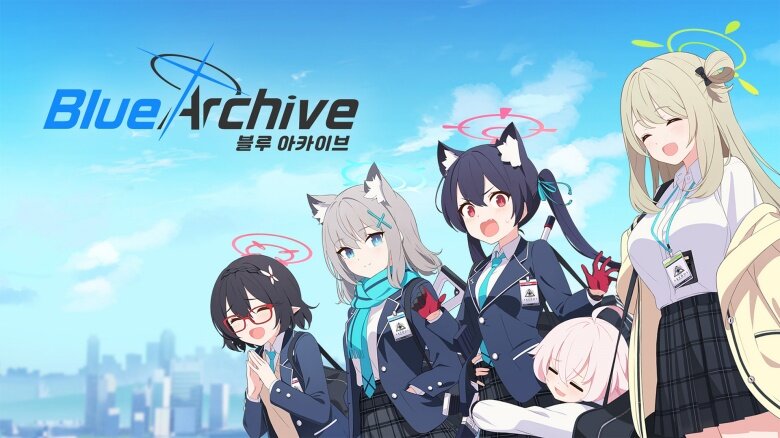 'Blue Archive', which was released in the domestic and global markets on November 9th, was well-received for its game performance and marketing that shot the taste of subculture genre enthusiasts. In particular, after the release in Japan, various posts about play are being actively discussed in major communities, including 'Mol?Lucon', which became a meme by combining the word 'mol?lu' with a cute expression among users.
Thanks to such popularity, 'Blue Archive' swept the top rankings in popularity in the three major markets, including Google Play, Apple App Store, and One Store, immediately after its release, and ranked first and fourth in top sales in One Store, App Store, and Google Play, respectively. ranked 5th and 5th. In particular, it has received favorable reviews for its gameplay, with a rating exceeding 4.0.
Reference-www.inven.co.kr