[기사 본문]
– 'Evolve 2 75', an office headset optimized for hybrid work in the With Corona situation
– The first adjustable 'Advanced Active Noise Canceling (ANC)' function in the Jabra 'Evolve' series
– A total of 8 built-in microphones provide clear, uninterrupted call quality
– Excellent breathability and ergonomic dual-form earcup design for a comfortable fit
– A more powerful, state-of-the-art triple digital chipset clearly distinguishes the user's voice from ambient noise
Jabra of GN Group, Denmark, a leader in personal sound and office solutions, announced that it has launched 'Evolve2 75', a wireless headset for business that is optimized for a hybrid work environment that combines office work and telecommuting. .
Jabra surveyed more than 5,000 knowledge workers in five countries around the world this year – the US, UK, France, Germany and Japan – on hybrid working practices, and more than 85% of them have improved the quality of calls and video conferencing. They answered that the higher the number, the higher the work efficiency.
The newly introduced 'Evolve 2 75' has improved noise-blocking technology, superior sound, and comfortable fit so that people can focus on their work even in noisy environments such as open offices and cafes for modern people who have become essential to collaboration in various places after the pandemic. provides
The ear cups with dual foam (double cushion) design made of soft artificial leather are ergonomically designed so that they can be worn stably and comfortably in various ear shapes, minimizing pressure on the ears and maximizing breathability at the same time. In addition, the boom arm (microphone stand), which is 33% shorter than the previous model 'Evolve 75', is equipped with a mute and auto-response function, so it can be usefully used at work, and the noise blocking effect is improved by 26%.
If the position of the boom arm is lowered and used as 'Performance Mode', it is possible to effectively block ambient noise even in an open shared office or an office where employees frequently call. Conversely, if you activate 'Discreet Mode', which makes it invisible by folding the boom arm, you can enjoy high-quality and clear voice calls on the go.
In particular, the newly introduced 'Evolve 2 75' is the first among Jabra's various 'Evolve' series to be equipped with 'Advanced Active Noise Canceling (ANC)' function, enabling more powerful noise blocking, and 'HearThrough' If you activate the function, you can listen to the surrounding sounds as much as you want without taking off the headset, so you can use it safely and usefully in your daily life.
Eight built-in microphones with Jabra's innovative triple chipset-based algorithm are able to clearly distinguish the user's voice from unnecessary noise around them. In addition, the 'Busylight' designed to be viewed from various angles helps users to focus on their work without being disturbed.
Since the 'Evolve 2 75' headset is compatible with all major UC (collaboration tools such as Zoom, WebEx, Google Hangout) platforms, it is highly usable because it allows you to collaborate with team members in their preferred tools, and data capture function causes problems It also helps to proactively respond to IT managers and other personnel before doing so.
In addition, through the mobile app 'Sound+' provided by Jabra, it is possible to customize settings optimized for individual hearing so that you can enjoy calls and music the way you want. If you use the dedicated software 'Jabra Direct' and 'Jabra Xpress', you can use the upgraded headset more easily and safely, from remote headset management to the latest firmware update.
'Evolve 2 75' supports wireless connection up to 30m and has the flexibility to connect to a PC and a mobile device at the same time. It supports strong battery performance and can be used for up to 36 hours while listening to music and up to 24 hours for voice calls (when the ANC and busy indicator functions are disabled). In addition, the headset can be charged at the same time as using the headset, and thanks to the new fast charging function, you can secure sufficient talk time anytime, anywhere.
An official from Jabra Korea said, "Jabra's goal for all models released in the Evolve series is not simply to launch a new product, but to set a new standard for headsets. is a wireless headset with a variety of smart features to increase work efficiency with the best audio experience anytime, anywhere, on the go."
Meanwhile, 'Evolve 2 75', released in black and beige colors, can be purchased at official online malls and offline stores nationwide, and the recommended retail price is 449,000 won.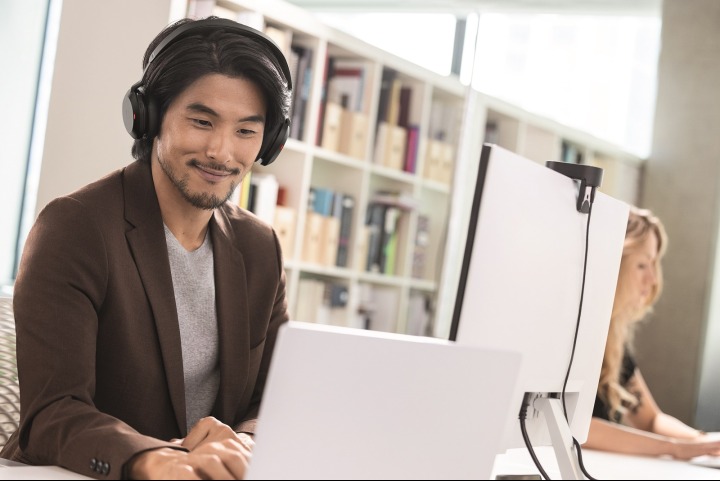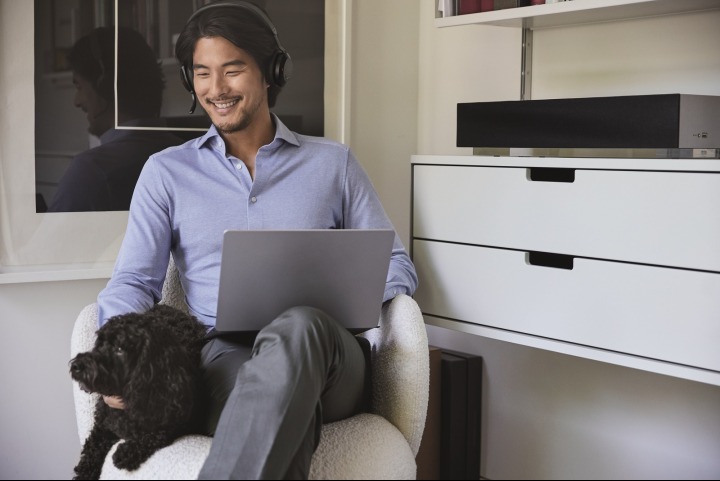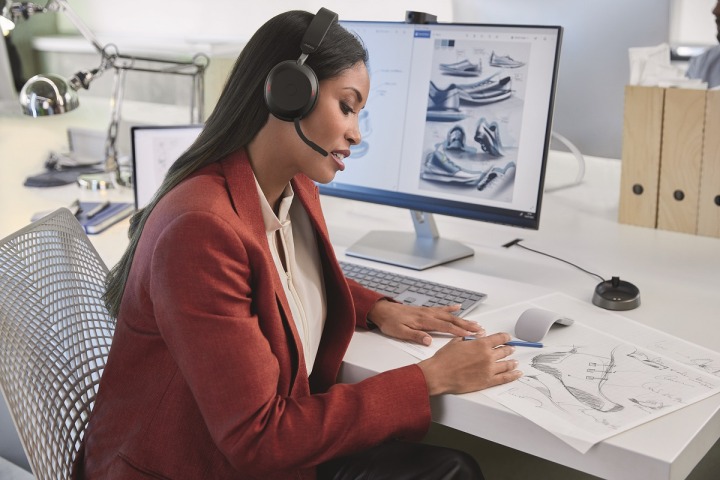 Reference-bbs.ruliweb.com