Data provided – Smilegate Megaport
Smilegate Megaport officially opened a global server for its flagship mobile game 'Epic Seven' in November 2018 and started service in 140 countries. As soon as Epic Seven was launched, it climbed into the top 10 on the App Store real-time sales rankings in North America and Asia, running a global box office hit. Three months after its launch, Epic Seven ranked ninth in the United States based on the Apple App Store, and ranked third, second, and fourth in Canada, Singapore, and Hong Kong, respectively.
In the background of this achievement, there is a solid game quality based on a splendid production like watching an animation, but the 'localization work' that touches the emotions of local users cannot be omitted. In particular, as global services are gradually increasing in the recent game industry, and localization is emphasized, the competence and role of Smilegate Megaport's localization team is also growing in importance.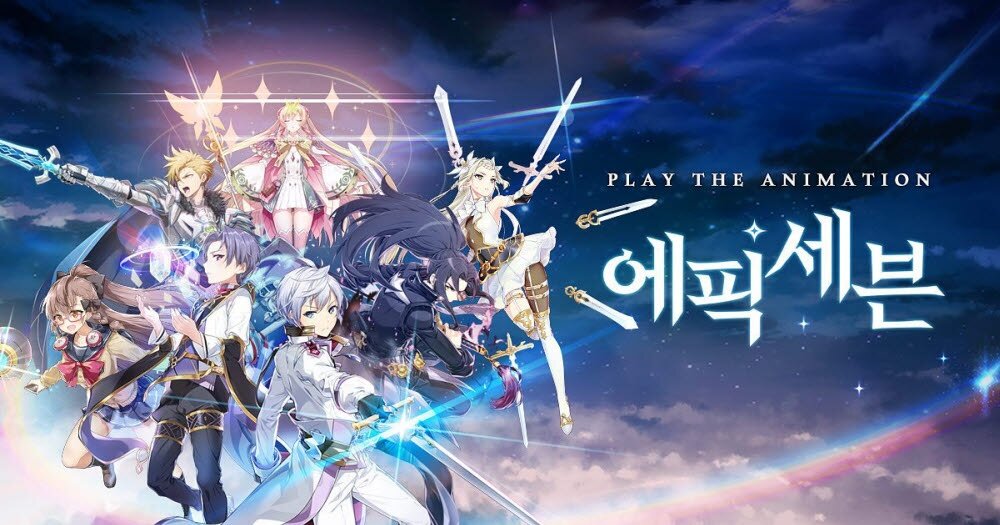 ■ Same translation? Same different service!
It is safe to say that the Smilegate Megaport localization team started to play its role in earnest with Epic Seven's global service. For previous works, the open area was limited, so local language managers were only needed in English and Chinese, so the team was operated in a small size.
However, Epic Seven is serviced in more than 140 countries, and local users have organized the localization team into an organization that can respond to as many languages ​​as possible for smoother game play. Currently, the Smilegate Megaport localization team has 33 localization personnel. They are from various linguistic regions such as North America, Asia, Europe and South America, as well as Koreans who can freely speak the local language.
Epic Seven is meeting global users in nine languages, including English, German, Spanish, Japanese, Chinese (simplified/traditional), Thai, Portuguese, and French. All global games released or to be released by Megaport must go through a localization team before being presented to users.
Smilegate Megaport emphasizes that consistent translation in consideration of the game's design intent is also necessary for the sage of the game, but it is important to work in consideration of local users' culture and contemporary trends, not just language translation. Beyond the same service, it is introducing a differentiated approach for each language region. It goes beyond the same service and presents a differentiated approach for each language region.
■ Quick work for simultaneous update is essential! User emotional touch
Smilegate Megaport's localization team, of course, is doing in-game translation as their primary task. In addition to this, tasks such as translation, voice recording, and art localization for community operation are being added.
As mentioned earlier, game localization is not just a translation of language, but also the culture of local users and the trend of the times. ability is important. Epic Seven Story is not a simple translation, but a translation that considers the local culture, and is well received by global users for increasing immersion.

Smilegate Megaport also had difficulties in the early days due to the lack of game localization experts, but now it has nurtured game localization personnel for many years, and from localization experts with experience to 'translation' majors gather in one place to produce high-quality localization works. complete it
The Megaport localization team adheres to the schedule promised with users and prioritizes the translation work for global simultaneous update, and completes the high-quality localization work through the process of translation, proofreading, inspection, and localization QA localization workers. is finally being completed.
Furthermore, the Megaport localization team is concentrating on the translation of Epic Seven live broadcasts into the local language, such as announcements, events, and updates for community operation that communicates with local users, in addition to the in-game text translation.
In fact, the localization team participates in the production process of broadcasting contents such as 'Mr. Navi', 'Epic Festival', and 'World Champion Competition' that Epic Seven is running, and is receiving favorable reviews for paying a lot of attention to communication with global users. .
At this time, a lot of effort is also being made to prevent risks through localized personnel for each language. In addition to putting in interesting cultural codes, it is explained that the localization team conducts preliminary research on cultural codes that can be negatively accepted in each region and applies them to the game. Through this, forbidden words can be set for each region, and popular dances and gestures are added naturally to make the game more familiar.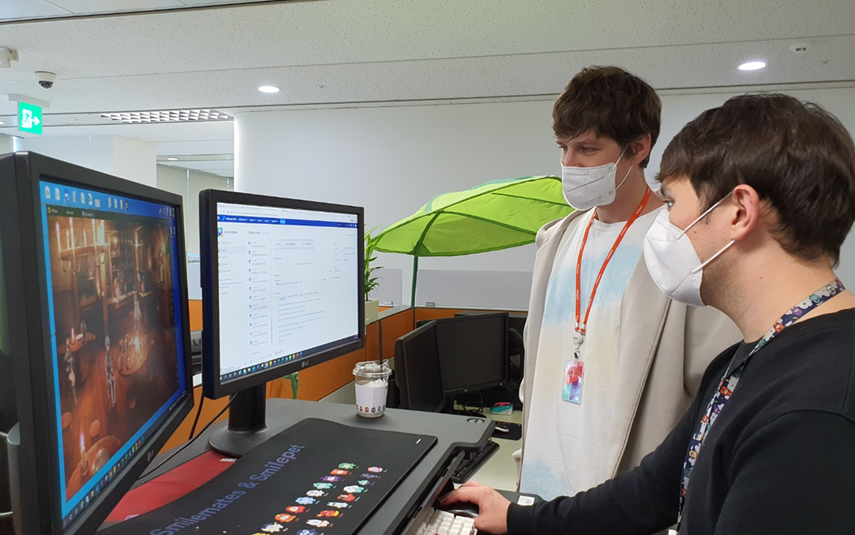 ■ The beginning and completion of global service 'localization'
Even if only Korea, China, and Japan are compared, the 'One Build' global service that meets users from 140 countries around the world in a situation where the propensities of game users are completely different, must carefully examine the propensities of different users. This is because in many cases, even situations and words that are not a problem in Korea are taken with completely different meanings in the local area where the game will be serviced.
For this reason, localization is an essential element that game companies that promote global services must have and have experience. Megaport has accumulated localization know-how over the past few years, and is in the process of increasing its capabilities to release more games to the global market.
Based on the success of 'Epic Seven', Smilegate was awarded the '50 Million Dollar Export Tower' in 2019 and the '70 Million Dollar Export Tower' in 2020. are building up Of course, in the background, there are organizations that are silently playing their roles behind the scenes, and among them, there is a localization team that has touched the hearts of local users better than anyone else.
Reference-www.inven.co.kr