Source – Samsung Electronics Newsroom
Samsung Electronics has expanded the 'carbon footprint' certification to LED products along with memory and system semiconductors. Samsung Electronics obtained the 'Product Carbon Footprint' certification from the Carbon Trust for 20 next-generation memory semiconductor products, and five subsequent products of the memory semiconductor that received the 'Product Carbon Footprint' certification last year were recognized for carbon reduction and received the 'Carbon Reduction Certification'. said to have been obtained.
※ The Carbon Trust: A non-profit organization established by the British government in 2001, in charge of supporting, sharing information, and certifying new technologies and innovations to reduce carbon emissions.
※ 'Product Carbon Footprint' Certification: A certification granted to products that have calculated the carbon generated from production to disposal in accordance with the carbon footprint calculation standard.
Samsung Electronics acquired the 'Product Carbon Footprint' certification for 20 types of memory products such as SODIMM (8GB/16GB) and LPDDR5 (8GB/12GB/16GB) following four types of system semiconductor products in September. In addition, five types of memory products (HBM2E (8GB), GDDR6 (8Gb), UFS 3.1 (512GB), Portable SSD T7 (1TB), and microSD EVO Select (128GB)) received 'carbon reduction certification'.
'Carbon Reduction Certification' is a certification that is granted when the carbon footprint of a product that has received a 'Product Carbon Footprint' certification or its subsequent products has actually reduced carbon emissions. In terms of carbon emissions reduced in the production process of these five products, it is about 680,000 tons, which is equivalent to the amount of carbon absorbed by about 100 million 30-year-old pine trees in a year.
※ Conversion standard: Based on the number of products sold from the release date of each of the five products to July 2021
Samsung Electronics was able to succeed in reducing power consumption and raw material input per product thanks to the next-generation memory chip that is smaller in size and improved in productivity than the previous generation. In addition, while improving the power consumption efficiency of products, the material for packaging of some products was changed from plastic to paper packaging to minimize carbon emissions in the entire production and distribution process of products.
In addition, Samsung Electronics' four LED package products, 'C-Series' (Gen3 3W White, Gen3 3W Amber, Gen2 3W White, Gen2 3W Amber), received UL's 'Carbon Footprint Certification' for the first time in the industry.
※ UL: Global safety that provides safety, security, and sustainability-related services such as product safety testing and certification, environmental testing, healthcare certification, and education so that companies and organizations around the world can achieve safety, security and sustainability goals science enterprise
The certified product contributes to the reduction of carbon emissions of existing internal combustion engine vehicles and enables the use of electric vehicle batteries for a longer period of time by reducing power consumption. In line with the recent eco-friendly trend in the auto industry, Samsung Electronics plans to continue developing LED products that can reduce carbon emissions from the manufacturing process.
"Samsung Electronics is recently expanding eco-friendly certification to all semiconductor product lines," said Hugh Jones, chairman of the Carbon Trust Certification Committee. We look forward to growing."
Doug Lockard, Vice President of UL Consumer Goods, said, "Samsung Electronics is providing more opportunities for car manufacturers to choose eco-friendly products through the 'Carbon Footprint Certification' for four types of LED packages. "As more companies like Samsung Electronics accurately calculate the carbon emissions of their products, I expect that their automotive products will become more eco-friendly."
Sungdae Jang, Executive Vice President of Samsung Electronics' DS Division Sustainability Management Office, said, "Samsung Electronics' eco-friendly activities for sustainable management are being recognized worldwide." Through our efforts, we will continue our efforts to develop eco-friendly semiconductor products beyond the super-gap technology."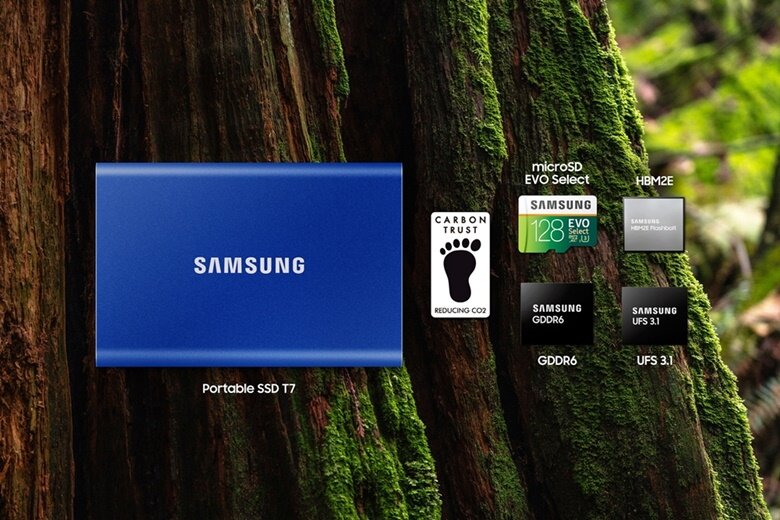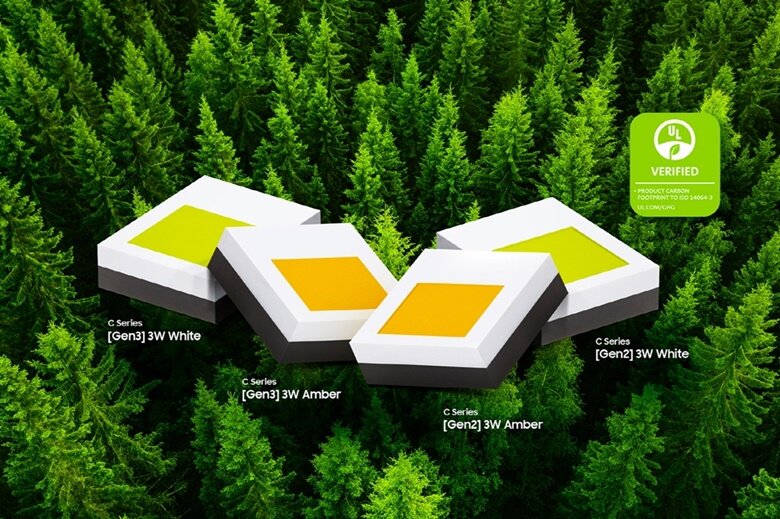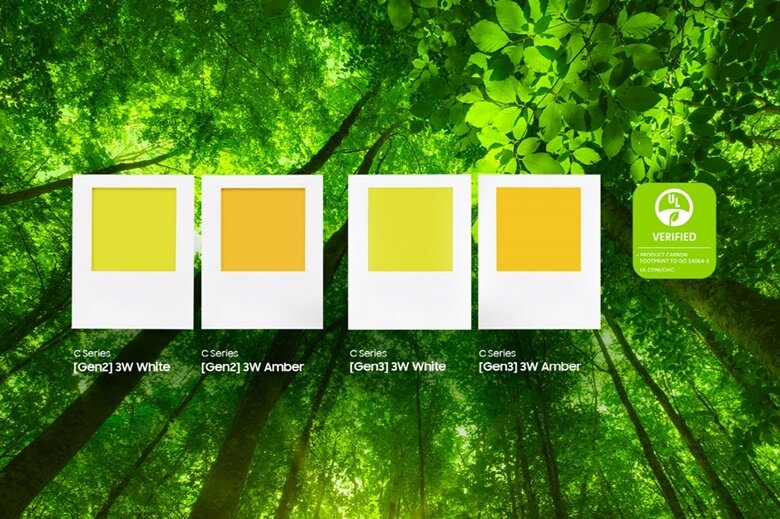 Reference-www.inven.co.kr