Source – Samsung Electronics Newsroom
Samsung Electronics is launching a new 'smart monitor' M7 White Edition in the domestic market. Samsung Smart Monitor is an 'all-in-one screen' that is equipped with a smart hub and can enjoy the advantages of both a monitor and a smart TV.
'Samsung Smart Monitor', which was first introduced in December last year, has established itself as a must-have item in the OTT heyday, with cumulative sales exceeding 100,000 units by the end of October in the domestic market. Thanks to such popularity, Samsung Electronics continued to strengthen its smart monitor lineup this year. Following the M7 (43-inch, 32-inch) black edition with UHD resolution and the M5 (32-inch, 27-inch) black and white edition with FHD resolution, white color is added to the M7 32-inch model, providing a total of 7 types of premium smart monitor lineup. .
The Samsung Smart Monitor M7 White Edition features a clean and modern white slim bezel design with technologies that make everyday life more convenient, such as up to 65W charging through a USB-C port, 10Gbps data transfer USB 2.0, and Bluetooth 4.2.
In particular, basic OTT apps are installed on the home screen, so you can easily enjoy various OTT services (YouTube, Netflix, Disney Plus, Wave, Teabing, Watcha, etc.) by connecting to Wi-Fi. You can use the entertainment function according to your individual taste by using 'Samsung TV Plus', Samsung's representative app that allows you to watch real-time TV, and 'Universal Guide', which recommends content that suits your taste.
Samsung Smart Monitors also have excellent interoperability with mobile devices. 'Samsung Wireless DeX', which allows you to directly run apps used on your Galaxy smartphone on a smart monitor or use your smartphone like a PC, a mirroring function that allows you to see the screen of your smartphone as a monitor, and a mobile device. It is equipped with various functions such as 'Tap View' and 'AirPlay 2' support, which allows you to easily connect the screen you are watching to a monitor with just a touch.
Recently, the British IT media 'Trusted Reviews' selected the Samsung Smart Monitor M7 as the best monitor of the year. Trusted Review said, "Samsung Smart Monitor has established itself as the best display to enjoy over-the-top (OTT) services in the era of 'home life' and 'work from home'."
The Samsung Smart Monitor M7 32-inch White Edition is sold exclusively at Kakao Makers for 7 days (11/22 ~ 11/28) at 580,000 won based on the factory price, and can be purchased from online and offline sales channels nationwide.
Hyeseung Ha, Executive Vice President of Visual Display Business at Samsung Electronics, said, "Thanks to the popularity of smart monitors optimized for the home life era, we have broadened the range of consumer choices. said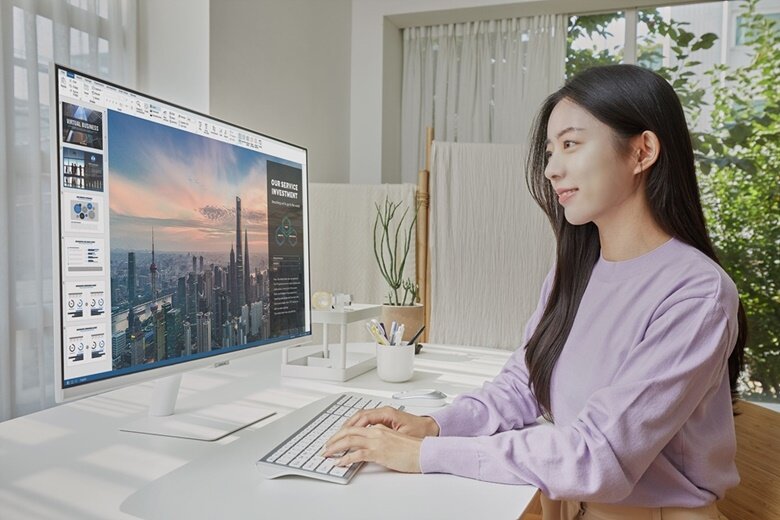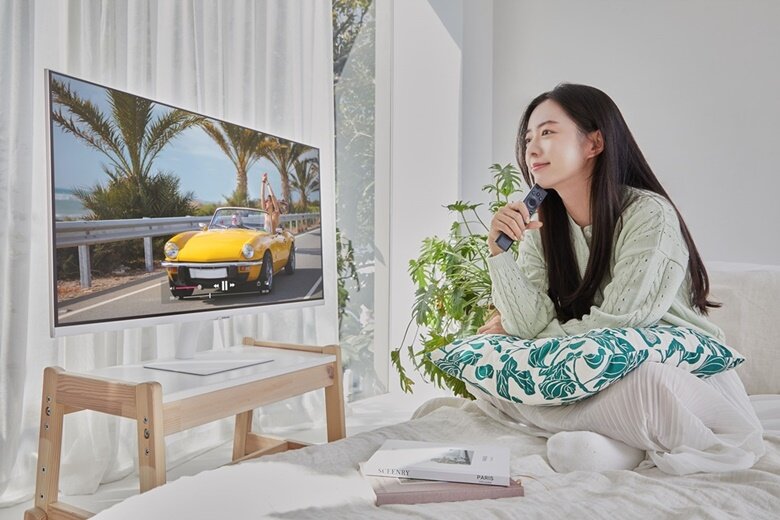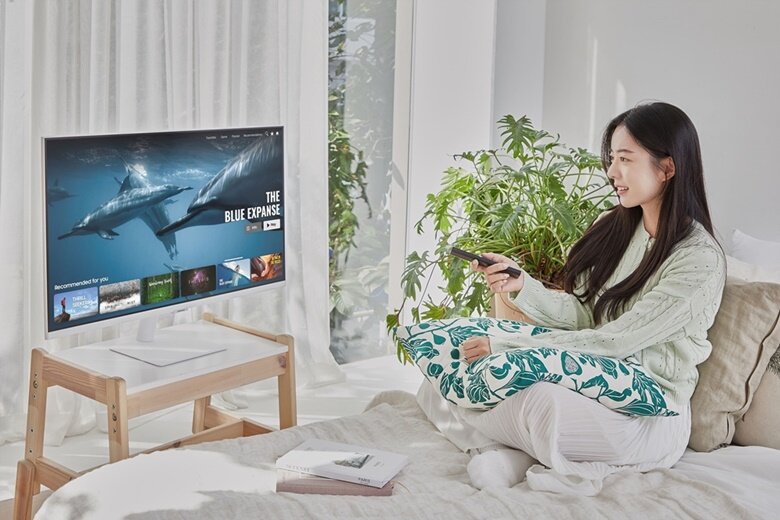 Reference-www.inven.co.kr