[기사 본문]
– Established in 2014 under the Ministry of Science and ICT, support Korean technology companies to advance into the eastern U.S. market
– Sharing insights on the U.S. startup market and entry strategies through an open house event
Korea Innovation Center Washington, DC (hereinafter 'KIC DC'), a government-type startup accelerator under the Ministry of Science and ICT, held the "KIC Washington, DC Open House" event for the first time in Korea since its establishment. He announced his ambition to support companies in entering the eastern US market in earnest.
KIC DC was established in 2014 to support global technology commercialization of scientific and technological R&D achievements between Korea and the United States and to support Korean startups entering the United States. Currently, we are supporting Korean startups based on excellent technology to enter the private and public markets through advancing into the eastern US market, and in 2021, we have supported about 160 companies so far.
This open house is the first event that KIC DC has held in Korea since its establishment. It introduces KIC DC and KIC DC's startup support programs, as well as the current US startup market and investment trends, as well as a session on Korean companies' entry strategies. this has been prepared KIC DC is operating an accelerating program that can enhance competitiveness in the global market, including commercializing domestic scientific and technological R&D research results. In addition, by creating a system that enables collaboration with local companies and institutions, we are taking the lead in creating an ecosystem for technology commercialization that enables Korean startups to enter the US market and produce practical results.
A panel discussion session was also held in which companies that participated in KIC DC's program participated to introduce their success stories and share their know-how on advancing into the US. The panel includes Choi Yoo-jin, co-CEO of Classum, an interactive learning platform that connects educators and learning, Kang Sung-ji, CEO of Welt, a digital pharmaceutical company, and a bio venture that develops treatments for intractable diseases based on proteolytic induction technology. Dong-seok Kim, CEO of AevisBio, a company, attended. The representatives of the three companies shared the reasons for entering the US market and achievements in the US market, as well as strategies to attract investment in the US as well as strategies to attract customers.
KIC DC Center Director Moon Jeong-hwan said, "It was the first opportunity for KIC DC to meet various startups and founders in Korea. "Right now in the US startup market, CVC (Corporate-backed Venture Capital) is extremely active, interest in biotech is increasing due to COVID-19, more diversified personalization products, and ESG It is developing into a trend that emphasizes sustainable finance beyond (environment, society, and governance)," he said.
This event, held at the Seoul Creative Economy Innovation Center Incubating Center located in Gwanghwamun, was held on a small scale while observing social distancing measures as well as quarantine measures against COVID-19. In the future, KIC DC plans to more actively support Korean start-ups in entering the US market by deploying domestic resident employees at the Seoul Center for Creative Economy and Innovation.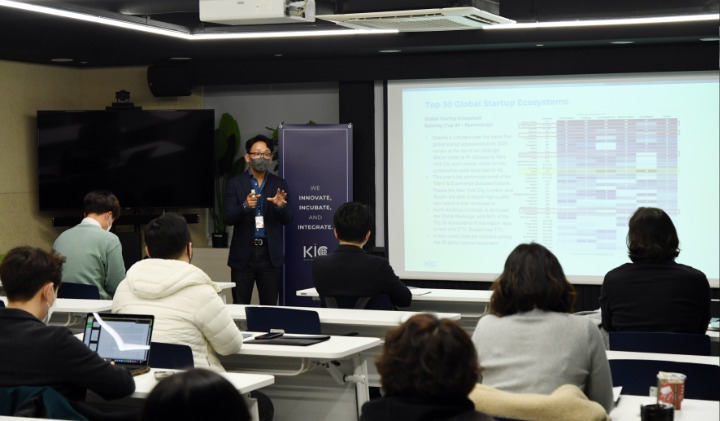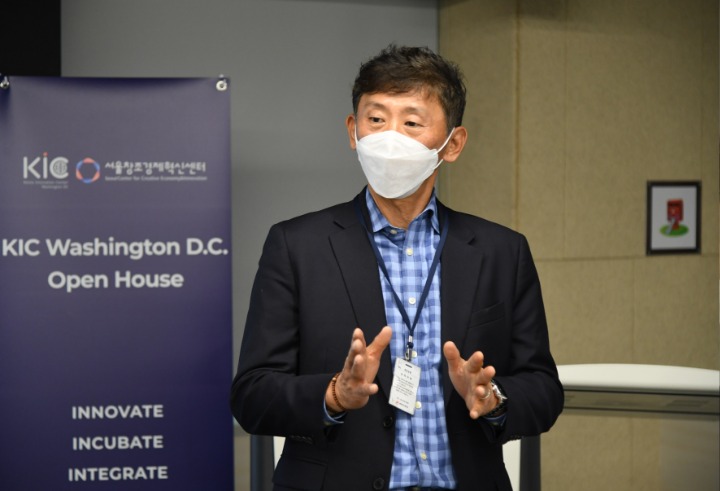 Reference-bbs.ruliweb.com