Data provided by Hagin
Mobile game company Hagin (CEO Lee Young-il) announced on the 25th that its mobile casual social network game 'Play Together' will launch a new global popular character 'BT21' in the first virtual store of the global creative studio LINE FRIENDS.
Hagin introduced 'BT21', the global popular character of Line Friends, following BROWN & FRIENDS, in the first virtual store of Line Friends built on the main square of Kaia Island, the main stage of 'Play Together'. In the store, you can purchase new costumes in the form of pajamas and digital items using 'BT21' IP, such as umbrellas, cushions, furniture, stickers, and wallpaper. You can leave memories in a different virtual world with people.
In addition, Hagin prepared an event to commemorate the new launch of 'BT21' in the Line Friends virtual store in Play Together. First, 30 gems will be given to 50 users through a lottery among users who have authenticated a selfie taken with a BT21 digital item that resembles me in the game by December 2nd on the event bulletin board of the official Play Together cafe.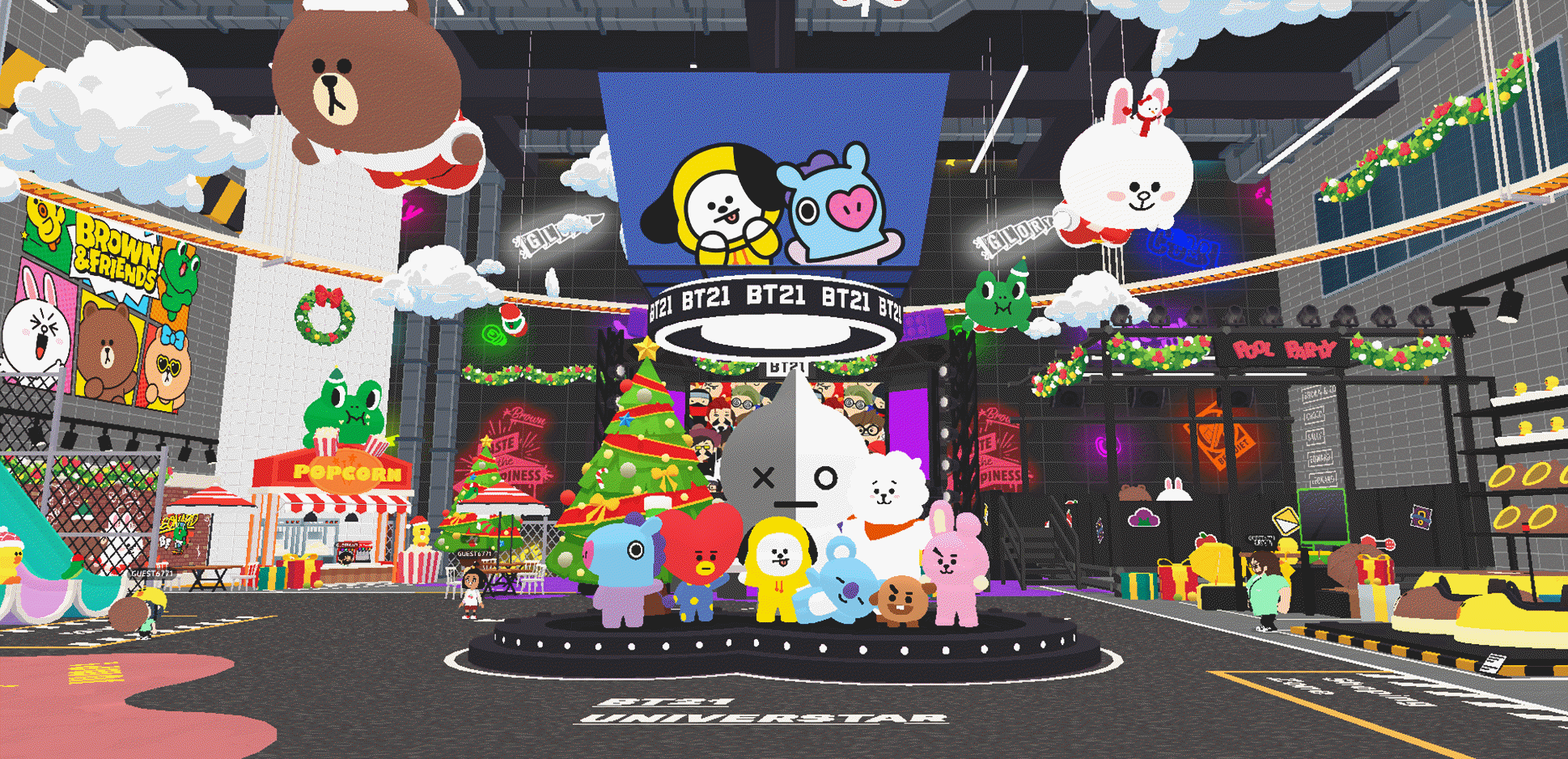 In addition to Brown & Friends and BT21, Hagin plans to release new digital items and entertainment using TRUZ, the popular character IP of Line Friends, in the future. We plan to pursue expansion.
On the other hand, Hagin opened a virtual store implemented in 3D through strategic collaboration with Line Friends on November 8, and introduced a digital theme park full of entertainment such as concert halls and playgrounds as well as purchasing digital products related to Brown & Friends IP. In the virtual world called 'Play Together', you can enjoy social activities with users from all over the world in addition to meeting the popular IPs, digital products, and virtual stores of Line Friends such as Brown & Friends and BT21, attracting the keen interest of the global MZ generation. are receiving
Hagin is getting excellent results in the global market with a lineup of mobile games of various genres with casual charms such as 'Home Run Clash', 'Overdogs', 'Extreme Golf', and 'Play Together'. In particular, 'Play Together', released in April of this year, achieved a cumulative global download of 60 million and 4 million DAUs (daily users). The service has been successfully continued, such as achieving first place in the ranking and selecting 'Excellent Game of the Month in the second half of 2021' by the Korea Creative Content Agency.
Reference-www.inven.co.kr