On the 24th (Pacific Standard Time, 25th Korean time), Steam started recommending the nominations for the Steam Awards winners with the official 'Autumn Sale'. This fall sale runs through December 1st at 10am Pacific Time.
This year's Steam Awards will be awarded in 10 categories. Awards are given in various categories, including ▲Game of the Year Award and ▲VR Game of the Year Award. ▲The Grace of Parents Award is awarded to games that have been continuously updated over the years, and the ▲More Fun Together Award selects a game that is good to play with friends.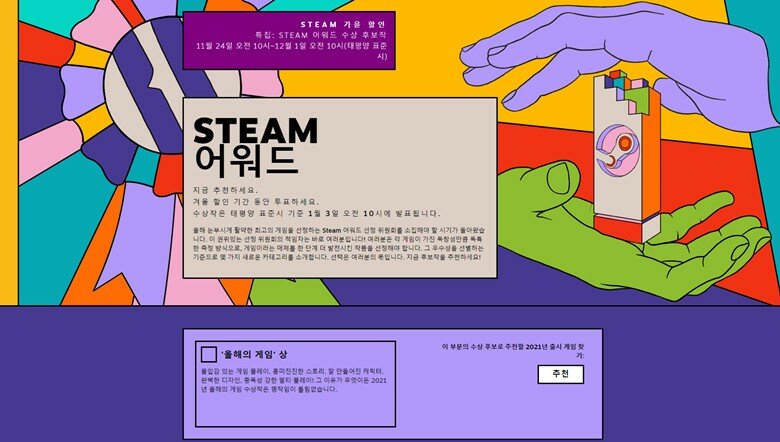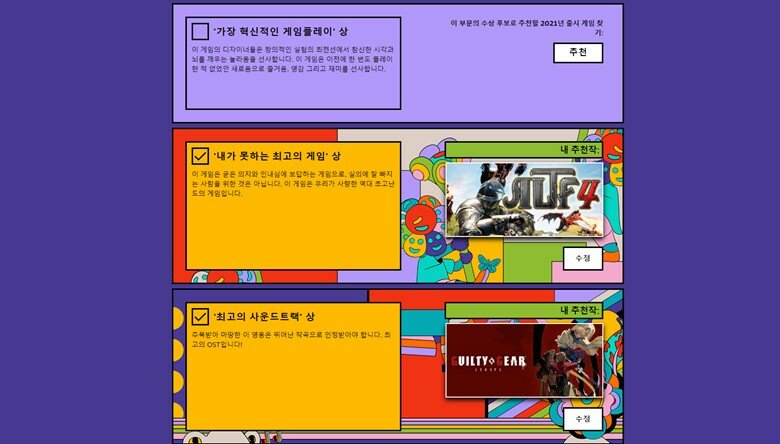 In addition, ▲Outstanding Visual Style Award, ▲The Most Innovative Gameplay Award, the most difficult game, ▲Best Game I Can't Play, ▲Best Soundtrack Award, ▲Game with Overwhelming Story Award, and ▲Game that I Can Enjoy Without Feelings. do.
Recommendations in the award category are first exposed to the appropriate criteria among the games in the user's library. When a recommended work is selected, the page is updated so that players can intuitively see the list of games recommended by them. Steam will also give special badges to users who have completed nominations for award winners.
The final winners of the Steam Awards will be announced on January 3 at 10 AM PT.
Reference-www.inven.co.kr