[기사 본문]
– Participation of 7 companies with innovative technology… Excellent company in jump-up/scale-up round, scheduled 1:1 follow-up meeting with investors
– 'Startup 815', which has been held monthly since April, ended the 8th and last 21-year investment briefing session
The Gyeonggi Center for Creative Economy and Innovation (Chairman Shin Hyun-sam, hereinafter referred to as the 'Gyeonggi Innovation Center'), which operates the start-up zone, announced on the 26th that it had successfully completed the '8th Startup 815' held on the 25th.
The Startup Zone was established in 2017 by the Ministry of SMEs and Startups to intensively nurture promising start-ups in the new industry, and is the largest start-up support space in Korea operated by the Startup Promotion Agency and Gyeonggi Innovation Center.
Startup 815 is an investment briefing session held every month since April this year in collaboration with the Gyeonggi Innovation Center, Gyeonggi Provincial Small and Medium Venture Business Administration, and Gachon University. It consists of a 'Jump-Up Round' for start-ups less than three years old and a 'Scale-Up Round' for start-ups less than three to seven years old.
The 8th Startup 815 was held in the collaboration lounge on the 6th floor of the startup zone as the last integrated field IR day in 2021.
Participating companies on this day include △Enkor Withus Co., Ltd. (long-term accommodation 'Enkor Housing' for foreigners), △JRD Works Co., Ltd. (Smart Home Cooking Service platform 'Toktok'), △Pandora Project (Kidult Limited Collector and A total of 7 companies participated, including a platform for artists), △ Glad Park (Metaverse language exchange mobile solution 'Say Duo'), △ Lucid Dream (a photo-based companion animal lifecycle management app 'Cherry'). service, technology, and vision were introduced.
North Mountain, K-Run Ventures, Hana Ventures, Infobank, Signite Partners, Daedong Investment, KT Investment, and S-Ventures participated in the screening role.
After the company announcement, networking and feedback were held between participating companies and investment company officials. Among the 7 companies on this day, 'Pandora Project Co., Ltd.' was selected as the most excellent company in the jump-up round and 'Lucid Dream' in the scale-up round. Each company was given the opportunity to have a 1:1 follow-up meeting with the desired investor.
An official from the Gyeonggi Innovation Center said, "The Gyeonggi Innovation Center is playing the role of a public accelerator. told
Meanwhile, the Pangyo Startup Zone is a 'startup hub where people, information, ideas, and investment gather' and is performing the duties of Korea's largest start-up support cluster, such as business advancement (investment, support for attracting, connection with large enterprises) and market development (global advancement).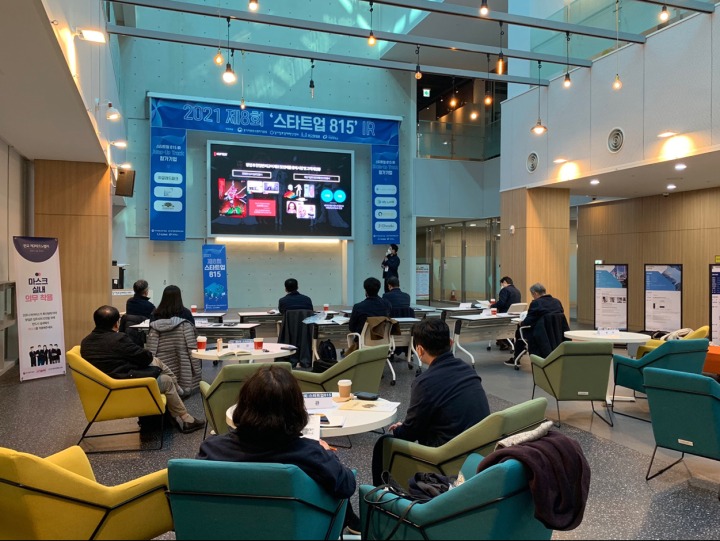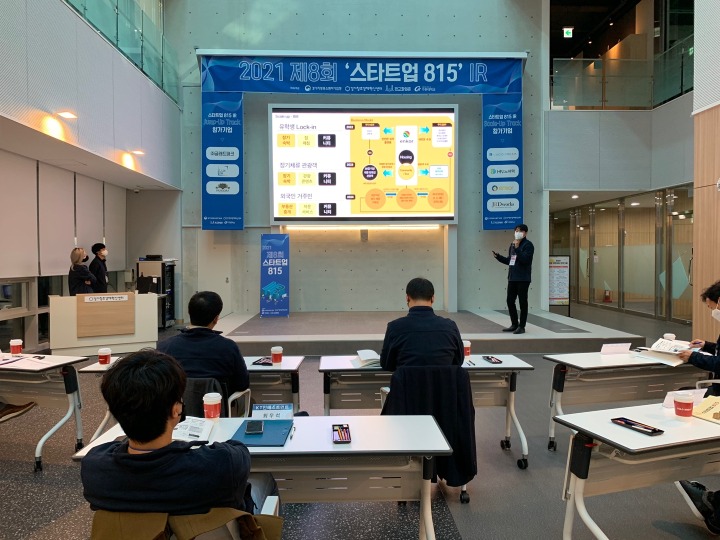 Reference-bbs.ruliweb.com