Nexon's subculture mobile game 'Blue Archive', released on November 9th in 237 domestic and global countries, ranked first in the popularity rankings in the three major mobile app markets immediately after its release, proving its popularity by setting itself at the top of the sales rankings. are doing
'Blue Archive' is a mobile subculture game developed by MX Studio of Netgames, a subsidiary of Nexon, produced by PD Yongha Kim, who showed a deep understanding of the subculture genre through various works such as Mabinogi, Curare Magic Library, and Focus on You. it's new The user plays the game as a newly appointed teacher in the academy city 'Kibotos', and leads several students to perform missions. After organizing your troops considering the characteristics of the stage, you can enjoy strategic fun battles, decorate a cafe, or interact with students through functions such as 'Momo Talk' and 'Schedule' to enjoy the beauty of subculture games.
In the first large-scale update of the Blue Archive, which is applied today (29th), the event story 'Cherry Blossom Festival', new raid content ' All-out war Shirokuro (Street Fight), and a new sub-story containing the stories of clubs for each school will be added. In addition, the second series of emoticons of 'Mol?Lu' Kon, which spread through the community and gained cult popularity, will be provided as an event.
Through a media interview ahead of the update, we had time to meet with Netgames PD Kim Yong-ha and Cha Min-seo to hear about the service status after the official launch of Blue Archive and future update plans.
---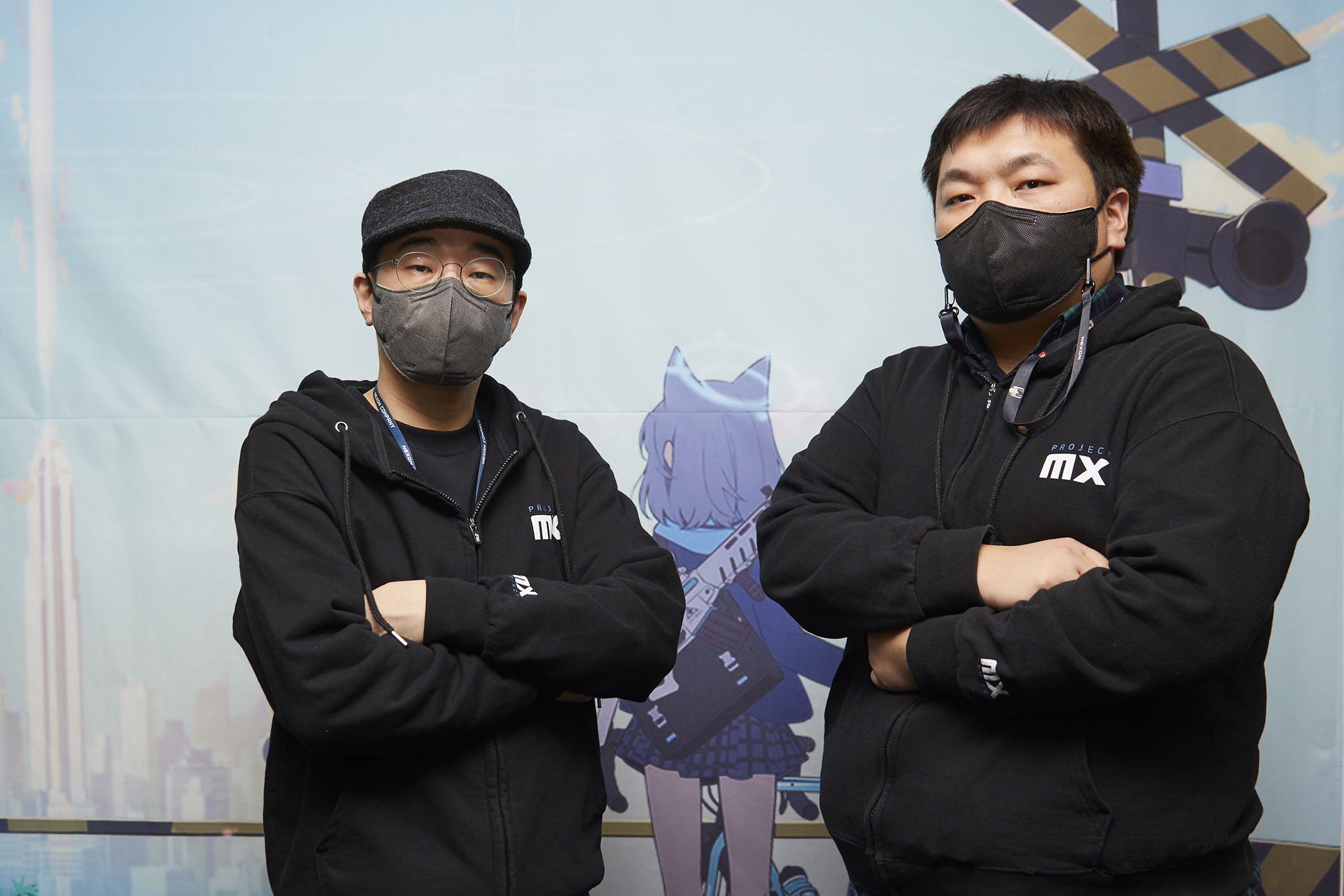 Q. Unusually, 'Blue Archive' was released first in Japan and then in Korea. Is there any special reason?
Yongha Kim PD – The 'Blue Archive' project started in 2018. At that time, Park Yong-hyeon, CEO of Net Games, presented the goal of creating a character collection game that could be successful in Japan as a new project to be carried out after the overhit. Also, if the goal is to succeed in Japan, there was also a suggestion how to release it in Japan first and then in Korea. It went as planned, and fortunately, the reaction in Japan was not bad, so I think we were able to release it in Korea while maintaining expectations.
Q. There has never been a subculture game that has achieved this level of success in Nexon. I wonder what was the secret to success in successive subculture games after Curaray.
Kim Yong-ha PD – I think I was lucky. I had some regrets at Curare. Based on the trial and error and experience I gained at that time, I think there was a good result because I was able to try a little more this time. Even now, there are many people who developed Curaray together. Sharing the experiences at that time, the things we thought we could put into the game and the things we built up became the foundation. It wasn't because we were all good, but there were things that the timing was just right. The judgment of CEO Park Yong-hyun, who proposed to release in Japan first, worked well, and Japanese publishers had a synergistic effect because they had a high understanding of subculture games. Also, as users liked it, it led to active secondary creation, and I think that these things were able to create better results.
PD Cha Min-seo – All the games Netgames has made in the past are games made with the potential in mind in the Japanese market. Efforts to attract a response in the Japanese market were reflected in the previous works Hit and Overhit, and I think that these efforts accumulated and contributed to the outcome of the Blue Archives. The people at Netgames also worked together and I think they contributed to the whole process of getting the user's love.
Q. Starting with the pickup of 'Aru', which was not in the order of service in Japan, the second all-out war was confirmed as 'Shirokuro', and the so-called 'future city' is broken. I am curious about the direction of the Korean server update in the future.
Producer Min-seo Cha – I believe that the word 'Future City' operation itself has several meanings. I don't think that all operating methods are exactly the same, and the update cycle must be the same to protect the future city. We plan to continue to reflect the opinions of users and continue the service in a direction that is not significantly different. The goal is to ensure that all Blue Archive users get the same experience.
Kim Yong-ha PD – There is a lot of sympathy for what users are worried about about 'Future City'. The thing that worries me the most is that the pickup I was hoping for doesn't come back, or that it includes things that shouldn't come at the right time. Basically, we plan to keep the pattern and order at the time of the Japanese service, and update while adjusting the tempo.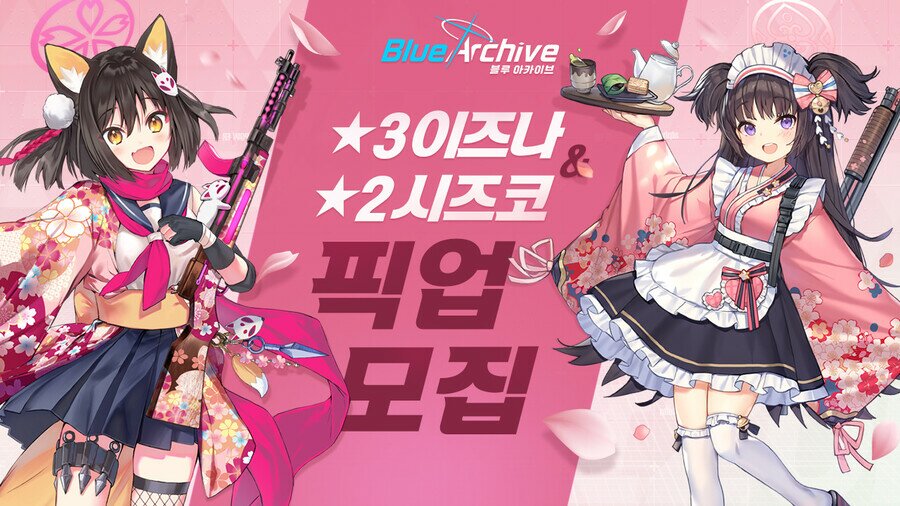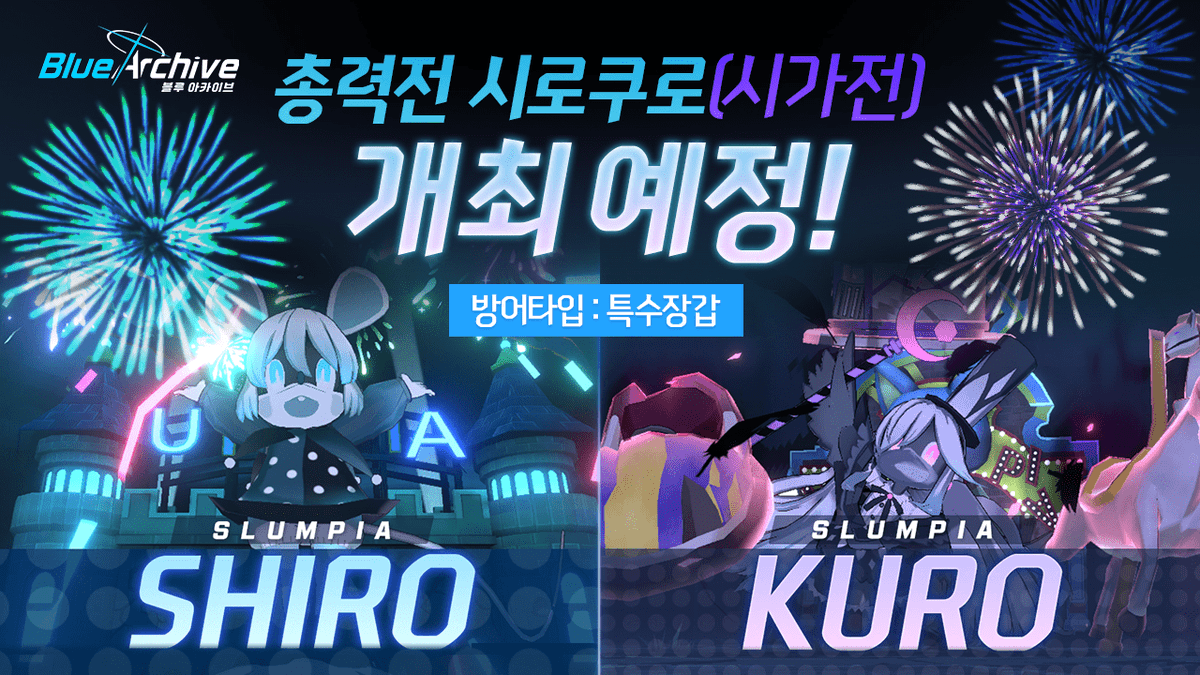 Q. It has been 9 months since you officially launched the service in Japan. I wonder how they plan to close this 9-month gap, and whether they plan to run the same version in the future.
Kim Yong-ha PD – Even if the difference between the two regions is reduced, it is physically difficult for the 9-month difference to be reduced to zero. Basically, when I went to the 5th week, there was a feeling of sagging because of insufficient content update, so I am planning the direction to go while reducing this feeling. When 5 weeks occur, it is reduced to 4 weeks. There will be no dramatic cutbacks or reduced pick-up cycles. It seems to be a way of shortening the beat very little by little.
PD Cha Min-seo – What I think is important right now is to give a similar feeling to the translation part. As much as possible, we are thinking about the direction of reducing the concerns of users and shortening the period. The goal is to give the same experience to all users, and we are preparing for that with the publisher.
Kim Yong-ha PD – What I said earlier was mainly about the pickup schedule. In the case of in-game features, there is no difference of 9 months, and system parts such as convenience improvements are put in a little earlier. Convenience and stability are considered in a way that can respond quickly if there is a problem.
Q. There are parts that have not been translated into images in the game. Are there any plans for improvement in these areas?
Kim Yong-ha PD – In the case of in-game resources, I am working in a direction that does not touch what was basically in Japan. Major items such as event banners are going global as well as Korea, so localization is in progress, but in the case of in-game text, localization may be difficult. It should be entered in English or Thai, but there are concerns about problems that may arise at this time, so we are thinking of maintaining the original form of the Japanese service as much as possible.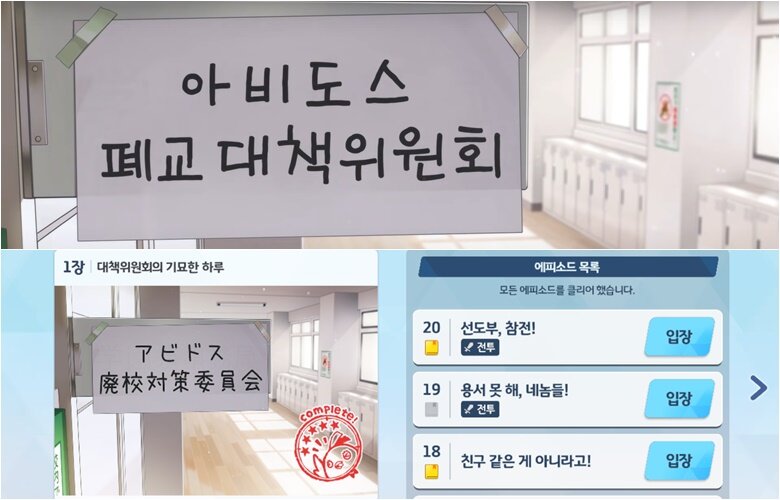 Q. Recently, there has been talk of using illegal programs in Korean services. I wonder if it is something that has been passed down from the Japanese service, or if there is a definite solution.
Kim Yong-ha PD – There are two major cases of illegal acts or errors. First, there is a problem that an error that occurred in Japan was discovered in the early stages of service in Korea and had a greater impact. So, the issue was patched in Korea before Japan. Second, there was no problem in Japan, but there is a problem caused by not responding sufficiently in Korea. such as nuclear. In the case of illegal use of illegal programs, the pattern is different, and there are parts that Korean services have not taken care of. In this patch, we are planning to take action by preparing a tool that can filter out fraudulent users.
PD Cha Min-seo – First of all, I would like to apologize to some illegal program users and users who have suffered pain due to errors. Blue Archive is working hard to ensure that live operations can be continued without problems by applying the principle of zero tolerance to these issues. It is of course difficult to solve all the problems at once, but we plan to do our best to solve it anyway, without tolerance in the process, so as not to be a nuisance to users who love the game in general.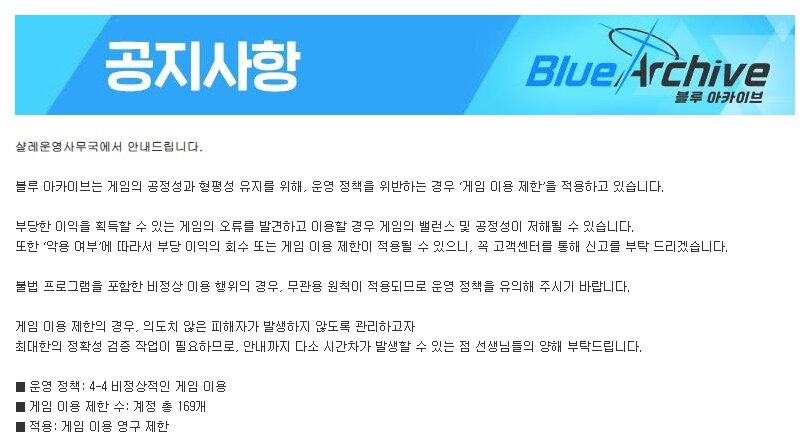 Q. You also recruited 'scenario writers' to coincide with the game's release time. In Japan, there was also an evaluation that the story update was slow. What do you think about the future story update interval and cycle?
Producer Yongha Kim – The main writer who made the project settings and drafts is team leader Jooyoung Yang, who has been working together since Curare. It is difficult to cover the entire story, dialogue, art, and setting alone, so I am trying to find someone who can continue writing the scenario and work as a team. A lot of good people have joined since the launch, but it is also true that we received such feedback because it was not enough to tell the story at the pace that users wanted. That's why we're pulling the update pace a little bit more in the second half of the year. In Korea, we are preparing an update plan so that the pace can be felt without delay. Scenario writers are still being recruited, so if you are a good story writer among users who are interviewing you, please apply.
Q. The 'Hatsune Miku' collaboration held in Japan received good reviews locally. I wonder if there are plans to hold the same event in Korea, and what is the schedule?
Kim Yong-ha PD – In the case of a collaboration event, it is difficult to talk about whether or when it will be applied because it is a business issue. Since it was recently added to Japan, I think there is still a little bit of schedule left before thinking about Korean service. It is difficult to reveal a specific schedule, but I hope that the services that were provided in Japan can be applied equally to Korea and the global market.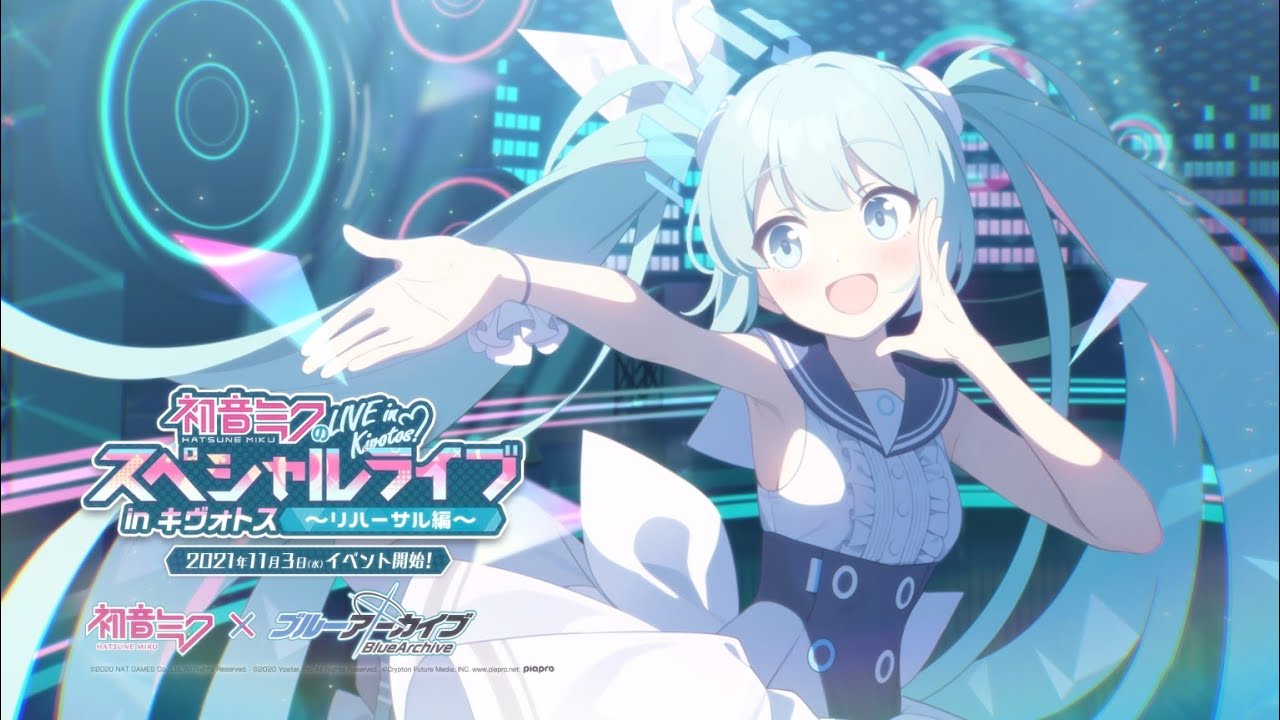 Q. There is talk of a lack of development team or QA numbers, such as bugs from the Japanese service still remaining. How many people are currently on the development team of Blue Archive?
Producer Yongha Kim – It cannot be said that it is sufficient because it is serving Japan, Korea, and the global market, but the number of development team members is absolutely not small. Rather, it is more than the average number of people who are put into games in the genre. It is a shame whenever users discover and report a part that they did not discover despite undergoing internal QA and publisher QA. We will do our best to respond as quickly as possible to reduce inconvenience.
In the case of Korea and global, it has been about two weeks since the service started, and unexpected problems are occurring in unexpected places. It's embarrassing, and I'm thinking of fixing it quickly. There is absolutely no shortage of manpower. We are responding as much as possible, and we will continue to show improvement.
Q. In addition to image translation that requires touching in-game resources, there is a problem that the translation status of story lines is not unified or jumped into literal translation. Do you have any plans to refine and revise this as a whole?
PD Cha Min-seo – We are collecting user opinions on such issues. It should be possible to satisfy users by applying the actual work, but enough time has not passed since the start of the service. User opinions related to this are still being hunted, and we will try to improve slowly.
Kim Yong-ha PD – The original dialogue was originally in Korean, and in Japan, it was translated into Japanese. Even in Japan, there was an opinion that the translation looked strange, so I corrected it and corrected it in Korean, but even at this time, typos were found and they are being corrected. If you want to go out in a different language, you have to modify it again. In the case of English, there is no problem, but in the case of Thai or Traditional, it is not possible to check directly, so there are cases where the report from the other party is heard and corrected. The inspection had to be done more thoroughly from the beginning, but there were parts that were lacking, and that's the part I'm sorry about. In the future, we are considering making changes as soon as we receive reports, making a plan to check them again, and reviewing them as a whole. We want to make it clear that we are continuing to refine the process so that there are no problems.
Q. Nexon's 'Konosbar Mobile' has been well received by supporting Korean dubbing. Blue Archive is also a Korean game, but there are many voices complaining that there is no dubbing. Do you have any plans to dub?
Kim Yong-ha PD – Personally, I am very greedy. However, it was not easy to take care of dubbing and quality while maintaining the overall context of the text. It's not just a matter of cost. Currently, in Japan, dubbing is only included in the prologue, and the story after that is not taken care of, but if Korean is added, I think the story about dubbing will come out again in the US and globally. Of course, if I can afford it, I would like to take it, but since new content and character dubbing on the Japanese side are priorities, I can't even get a translation dubbing. For this, I would like to ask for your pardon.
Q. The 'Molu' emoticon created by users before the official release was very popular. I wonder what motivated you to use this for marketing.
Kim Yong-ha PD – Perhaps the writer of Coconut Corn first encountered the Japanese service, or through the community, Arona's line icon was released, which received a great response. The business department saw this and suggested an opinion about how to hold an event with real Kakao emoticons, and when they answered that it would be very good, the event was made possible. I did it once as an event and finished it, but there were a lot of people who were sad that the period was over, but the response was good, so there was a voice saying that we should try the second round, so we proceeded with the second round. This emoticon will also be presented as an event.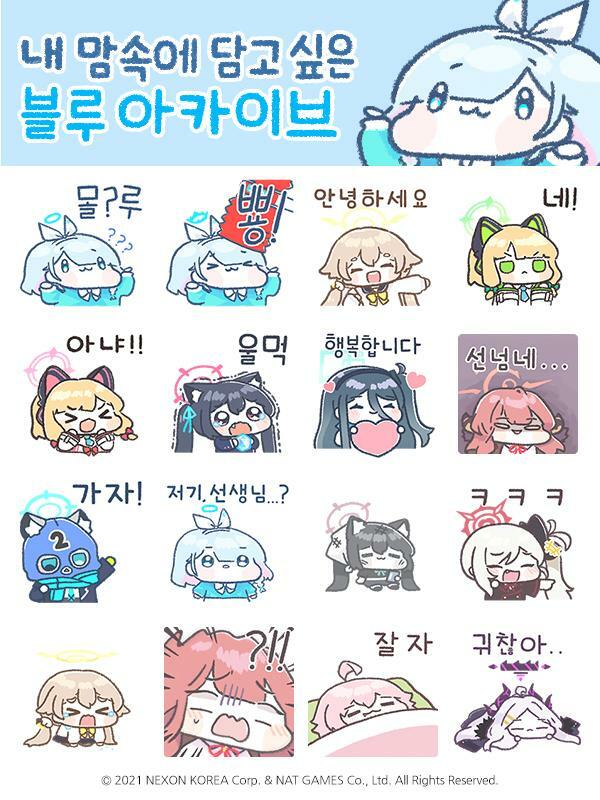 Q. I'm curious as to what happened after the PVP participation criteria were changed on the Korean server. There are also voices that say that the circle or cafe function is lacking, so I wonder if there are plans to reinforce the content for this.
Minseo Cha PD – In the case of PVP, there were several problems after the Japanese service. One of the measures to solve these problems was to change the participation criteria. The content opening itself is at the same time, but there are some rules changes after that.
Kim Yong-ha PD – Adding a circle-oriented gameplay feature is good, but there are also areas that are wary of it. We're still debating whether it's a good idea to add a gamified part to the circle. In the case of Japan, the function of borrowing and participating students registered in the circle was added in the cooperative game, which made it a little more active, but some felt this was a burden. We are thinking more carefully about adding the circle function. Of course, convenience features will continue to be added.
Q. How did you decide on users' secondary creative support and copyright guidelines?
Kim Yong-ha PD – We are thinking about various ways to support the secondary creation, but nothing has been materialized yet. We are hopeful that we will be able to introduce secondary creation and copyright related notices, and plan user events equivalent to Nexon's 'Nekoje'. It's only been two weeks since the service, so there's nothing concrete enough to say that we're going to do an event.
Q. Is there any content added through this update that is different from the Japanese version in terms of difficulty or details?
PD Cha Min-seo – As I introduced earlier, the goal is to deliver the same experience as in Japan, where it was pre-serviced as much as possible. If there are any problems at the time of service, these will be reflected in a fixed form. For example, there was a voice saying that the reward was low during the Baekgwi Night Event, but some adjustments were applied to this part. In addition, we plan to correct the parts that the development team thinks was a big problem in advance.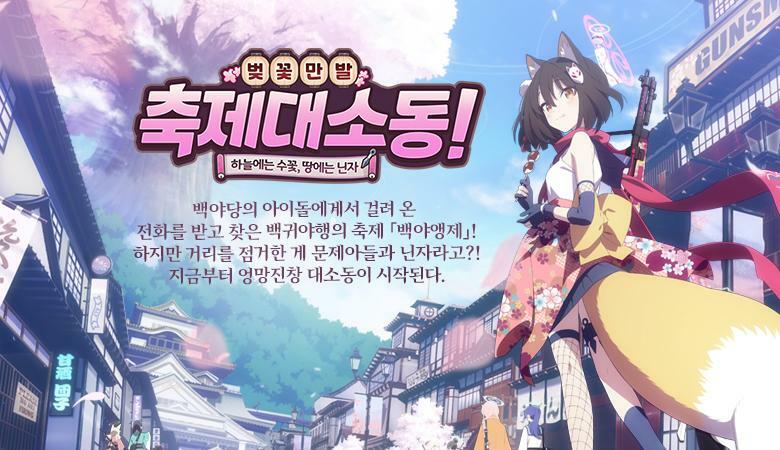 Q. You have achieved many goals after the official release. What are your future goals?
Kim Yong-ha PD – In terms of sales, I think the company was satisfied to some extent. It could be a rather personal story, but isn't 'Blue Archive' a new IP? I think the more important goal is for a new IP to be loved by users for a long time. Please keep paying attention even after the release, and secondary creations are continuing, and I think that it would be good to settle in Korea as an IP that can satisfy users more than that.
Q. It is important to follow the content of the country that was previously serviced, but on the other hand, since you can predict the update in advance, expectations for 'newness' are low. Any plans to show something new for Korean and global servers first?
Kim Yong-ha PD – This is a part that has been discussed a lot internally. If you create something global or unique to Korea, you will break the 'future city', and it is difficult to predict how far the butterfly effect will go at this time. On the contrary, I thought that it might be tampering with the game experience. Therefore, we try to minimize the addition of something else in the game.
However, following exactly the same may lack novelty, so we are preparing to show the expansion of IP or other aspects through development that is an extension of the game content in the non-game part. We have just started, and we will be able to show you more developments next year, so please look forward to it.
Q. What kind of publisher is Nexon for Net Games?
Kim Yong-ha PD – He feels like an honor student, and is a reliable publisher that you can trust and rely on. When servicing a game of the subculture genre, I had to target well and set a direction that satisfies users so that noise would not come out, so I was worried a lot. I think that this led to a good response and created synergy.
Min-seo Cha PD – If there is something the developer wants, he listens to it as much as possible and reviews it positively. Not everything can go well, but you are a reliable publisher who always treats you well.
Q. Playing with a mobile phone consumes a lot of battery. Any plans to support the PC version?
Kim Yong-ha PD – The optimization part is the part that we continue to pay attention to. I have a dedicated programmer, so I'm constantly watching it, but I'm sorry that it doesn't support battery maintenance enough because it's 3D. A PC version is not planned for the time being.
Q. Lastly, is there any message or aspiration you would like to convey to domestic Blue Archive users?
Kim Yong-ha PD – I am very grateful to all the development team because I am receiving more love than I expected. I am more grateful to have this opportunity, and I want to express my gratitude to the development team that has been developing with me. The Nexon business team also worked hard while preparing for the launch, and I am also grateful to the publishers. In the future, we will work hard to prepare the service so that we can continue to maintain this love and expectation.
Producer Minseo Cha – During the development process, I didn't think it would get this much love. Of course, I did the best I could, but it is receiving unexpectedly great love both in Korea and globally. In order to be able to repay this warm support, we will do our best to provide a better global service.
Reference-www.inven.co.kr