Developed by Targem Games, 'War Thunder'Post-apocalyptic action published by Gaijin Entertainment of MMO 'cross out'this 'Holy Motors'(Holy Motors) update was implemented. Battle Pass with special rewards New season with new season PvP mode, Artifact Weapon, updated 'fortress' map and 'power node'(Power Nodes) showed off the car frame.
Now the villagers of the valley are looters(The Ravagers)faced the fear of, Every faction is looking for a way to counter this threat.. Engineers and founders studied the machines of the broken marauders and developed new automobile and weapon components based on them., 'Holy Motors' Received as a Battle Pass Season Mission Reward. "M-25 Guardian"(Guardian) The front machine gun increases the defense of the player's vehicle., rotary rocket launcher "waltz"(Waltz)is characterized by a sharp increase in the impact and damage of the salvo as it hits.. In addition, "evasion"(Averter) The module provides additional protection for all automotive parts welded to the power node.. thus, It is good to consider the design with the use of the avoidance module in mind when making a vehicle.. new artifact(Relic) single shot shotgun "Jormungand"(Jormungandr)do "Secret Workshop"available in. if "Jormungand" If half of the fragments hit the enemy, Next will fire an incendiary bullet that heats up the part on hit..
new PvP mode "operation red light"(Operation Red Light)was put in with the vehicle 101 Survivor team player using a pillager vehicle 2Face a team of infected players. Survivors team complete all missions and, The goal is to reach the last point. On the other hand, the looter team collides with the survivor team vehicle and infects as many players as possible., We have to stop them from reaching the final point.. One touch will infect you and you will have to fight your former mates., The activities of both the survivor team and the infected team are taken into account, so, Even if you are infected, you can receive all compensation.
newly rebuilt "fortress"(Fortress) the map is finally PvP Returned to the map rotation tool. Many objects on the map have been replaced with new ones., The visuals and effects of the background have also been improved.. In addition, The passage that only small vehicles could pass has been expanded and now large vehicles can pass through it.. Each team will start fighting both on the Broken Village and on the military base..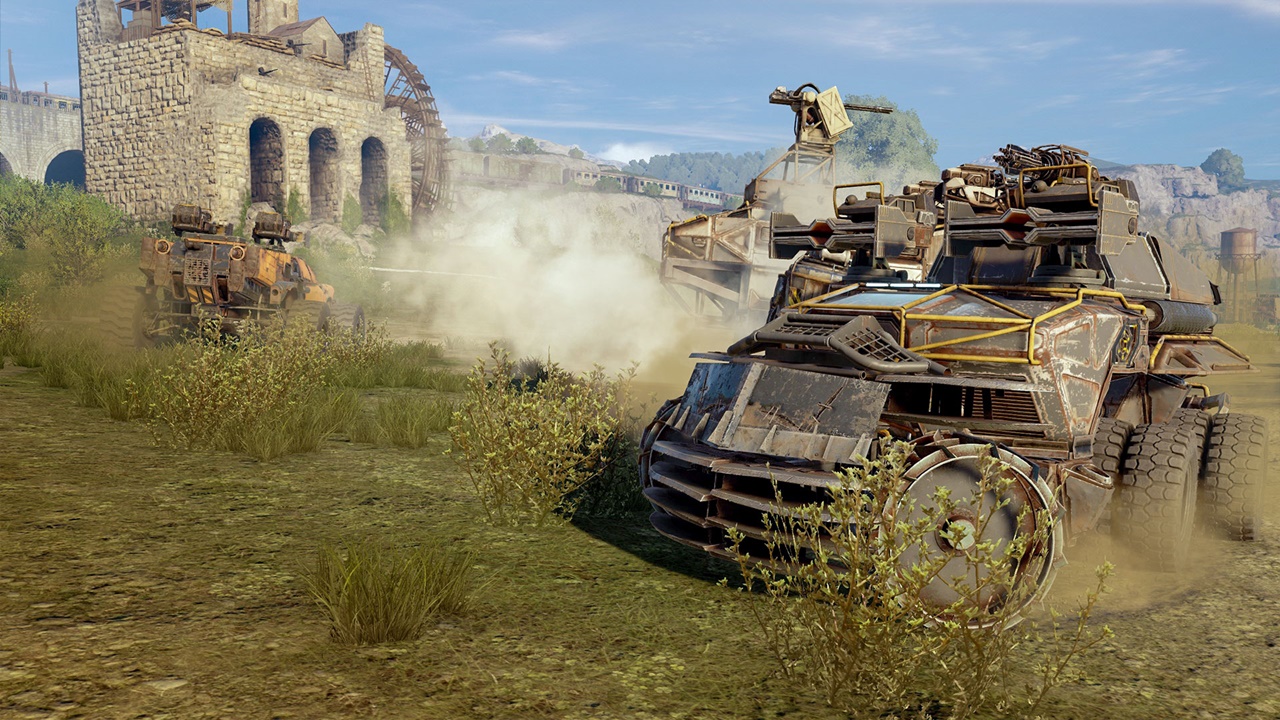 'cross out'of 'Holy Motors' For more information about the update, visit the official website.(http://www.crossout.net)Please refer to.
Article report and press release: [email protected]
Reference-ongam.tistory.com