Wemade CEO Jang Hyun-guk said, "P2E (play to earn) is a paradigm shift that no one can resist.
CEO Jang Hyun-guk said this in a keynote lecture on the subject of 'The history and future of Korean games and the path we should take' at the Fall Conference of the Korean Game Society on the 27th. Among new technologies such as artificial intelligence, big data, and block chain, CEO Jang Hyun-guk said that the block chain has the greatest impact on games.
CEO Jang Hyun-guk, who runs a game company, explains the metaverse as 'the economic system in the game comes out'. He explained, "The technology that brings out, connects, and expands the economy trapped in the game is blockchain and cryptocurrency. In this context, Metaverse can be defined as a blockchain game."
Regarding doubts about whether the game economy can be related to real money, CEO Jang Hyun-guk mentioned the phenomenon of converting PC games to mobile games in the past. He said, "15 years ago, everyone doubted that it would become a mobile game. Just like Steve Jobs with the iPhone, the paradigm shift in the P2E game era will begin with blockchain and cryptocurrency.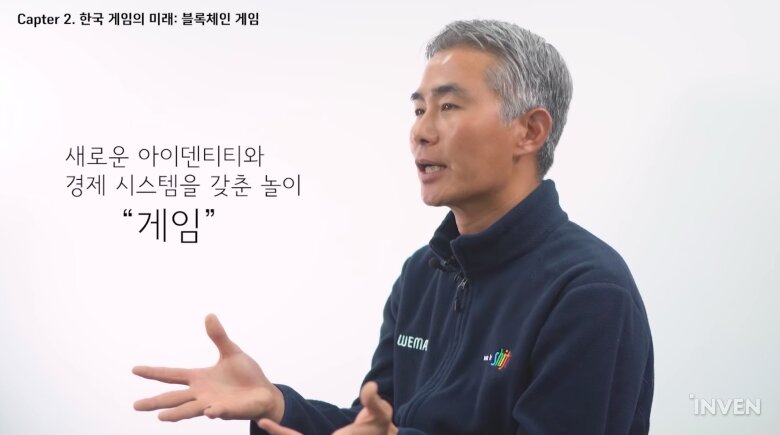 CEO Jang Hyun-guk emphasized that one of the core of the Korean game industry is the business model. He said, "In the age of playing games for the first time, we have grown into a model that relies on free-to-play and whale users. .
Next, CEO Jang Hyun-guk introduced how Wemade prepares for the P2E business. Wemade has been preparing for P2E since 4 years before the Bitcoin craze in Korea. Even when the Bitcoin craze at that time decreased, WeMade did not give up and continued to prepare for business. CEO Jang Hyun-guk evaluated that as a result, the present results have been achieved.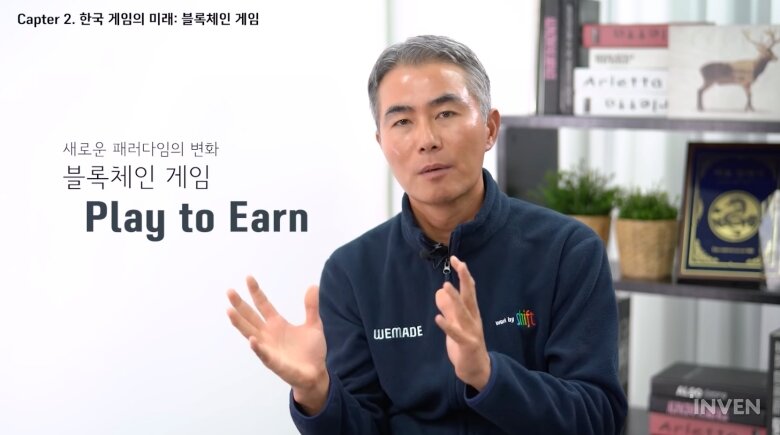 'Mir 4 Global', where Wemade combines P2E, contains the experience points of the first three games. CEO Jang Hyun-guk analyzed that 'Mir 4 Global' was able to succeed thanks to the three game experience points. He said, "We did not focus on the success of one game, but focused on building a platform that can contain all blockchain games. said.
Wemade's goal is for gamers to freely use P2E within the platform Wemix. Furthermore, Jang Hyun-guk's goal is to be reborn as a global platform rather than staying on a Korean platform. CEO Jang Hyun-guk was confident that the platform technology was one to two years ahead of its competitors.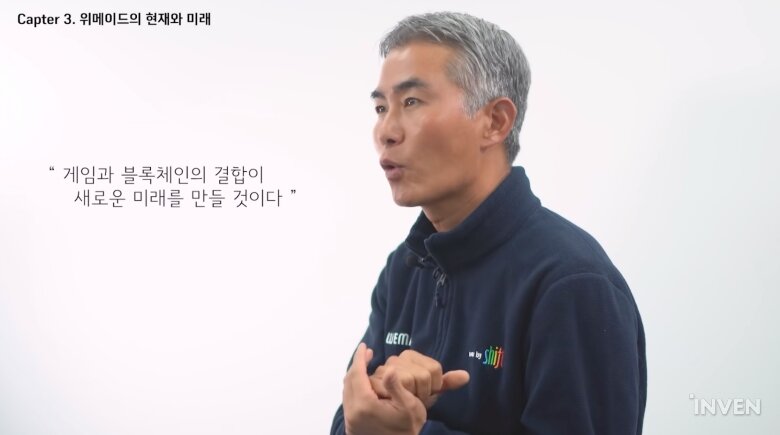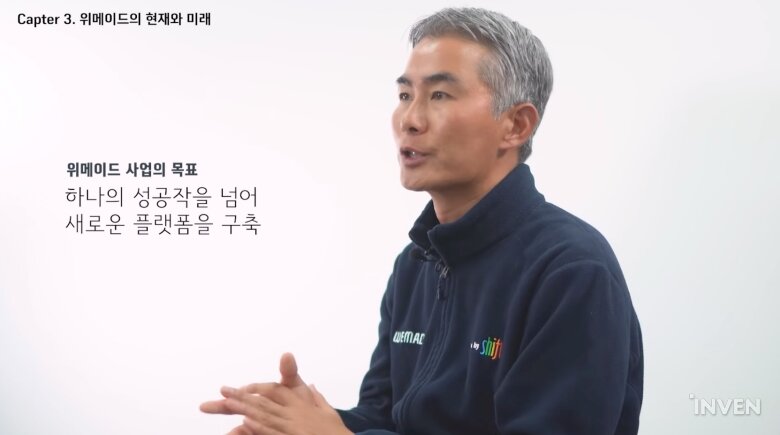 If the Wemix plan is successful, CEO Jang Hyun-guk predicted that it would be a success as the first global platform in the history of the Korean game industry. He said, "If many Korean games join hands with us and enter the blockchain game market quickly, they will receive the 'first mover' advantage. It's coming to the industry," he said.
Reference-www.inven.co.kr