[기사 본문]
– Completed the contract to establish a joint venture for the establishment and operation of the Metaverse platform. Mobilization of the know-how and development capabilities of both companies
– Metaverse platform implemented with dot graphics, web-based, lightweight and fast operation
– A game development and monetization function using 'ZEP Script' and Supercat's dot graphic resources will be provided
Supercat (CEO Kim Young-eul) announced on the 30th that it has completed a joint investment contract with Naver Jet to establish a joint venture 'ZEP' for the development and service of the Metaverse platform. In addition, the beta version of the metaverse platform 'ZEP' with the same name as the company's name was released.
Supercat is a game company that has been recognized for its development ability by developing the popular mobile MMORPG 'The Kingdom of the Wind: Kite' based on its unique dot graphic know-how. He has accumulated experience in operating an open platform by servicing 'Nekoland', a game production tool.
Naver Jet is the operator of 'ZEPETO', Asia's largest metaverse platform with 250 million members. As they have extensive metaverse platform service know-how, explosive synergy between the two companies is expected.
The metaverse platform 'ZEP', which was released as a beta version, is easy to use and is expected to be easily used by a variety of age groups. In particular, 'ZEP' is web-based, enabling quick and simple access with one click of a URL without complicated processes such as download and installation. In particular, it stands out that it allows up to 50,000 users to simultaneously access one space by utilizing Supercat's high-capacity traffic processing technology.
'ZEP' aims to be an open metaverse platform that makes various meetings, including work and meetings, rich and fun. In the beta version, functions such as virtual office construction and video conferencing were introduced. Real-time collaboration linked with various work tools can also be conveniently carried out. These features are free to use without restrictions.
The 2D dot graphics utilizing Supercat's know-how are also impressive. Various maps are implemented so that you can select them according to the purpose of use, as well as freely customize them.
In addition, it seems that work and meetings will be more pleasant with the addition of game functions that utilize the colors of Super Cat. Not only can you enjoy various games in real time with multiple people, but you can also conduct workshops using group games with 200 people.
In addition, a function will be provided for 'ZEP' users to develop their own game using 'ZEP Script' and tens of thousands of dot graphic assets of Supercat and release it on the app market within 'ZEP' to monetize it. In the future, there are plans to actively utilize NFTs and list ZEP governance tokens. It seems that it will be possible to monetize user-created content by exchanging it with NFT.
Supercat CEO Kim Young-eul said, "Supercat will establish a joint venture with Naver Jet and build a new metaverse platform to provide a positive experience that connects all users."
Daewook Kim, CEO of Naver Jet, said, "Expanding into a new field of collaborative metaverse is of great significance to ZEPETO.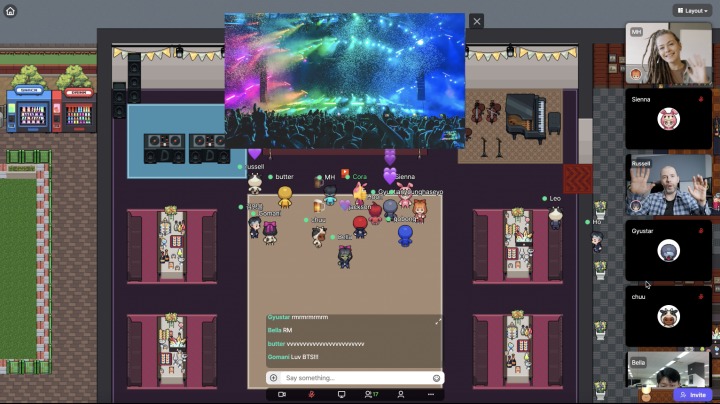 Reference-bbs.ruliweb.com