[기사 본문]
– Collaboration with Alps 'Val Torrance' resort, holding a celebration event for Wonshin users around the world
– Commemorating the 1st anniversary of the release of the Dragon Spine map, the original theme was applied to the 'Val Torrance' ski resort area.
– 'Scenic view of Snow Peak, Journey of the twinkling stars' web event, rewards such as customized photo cards
– Live broadcast of the Alps Wharf Point 'Light Show' in mid-January when the number of event participants exceeds 1 million
Global interactive entertainment miHoYo announced on the 29th that it will hold various events to commemorate the 1st anniversary of the release of the snowy mountain 'Dragon Spine' map, which was introduced in the open world action RPG 'Genshin' developed by the company.
Dragon Spine is a snowy mountain area added to the original map as the first map expansion in December 2020, and was made with the motif of Matterhorn in the Alps.
Always covered in snow throughout the year, Dragon Spine is set apart from the rest of Tibet by its unique environment and creatures, and during the year many travelers ventured into the scorching cold to unravel the mysteries of the ice caps.
As part of the Dragon Spine's one-year anniversary event, 'Val Thorens', the highest ski resort in Europe, has been newly decorated with the theme of Genshin.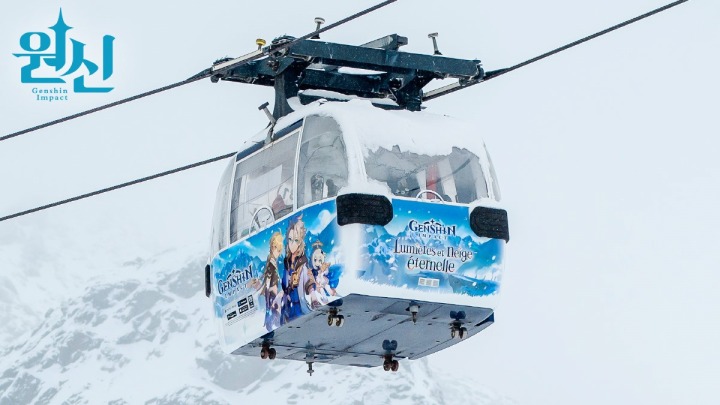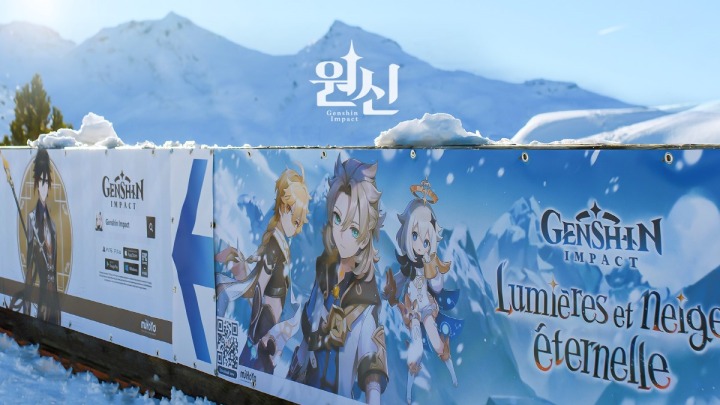 Visitors to the Alps Val Torrance Ski Resort experience the world of Tibat at one of the highest ski resorts in the real world, where they can enjoy unparalleled skiing experiences and breathtaking views.
In addition, the 'Snow Peak's Scenic View, A Journey of Twinkling Stars' web event, starting today, will be held for original users around the world, revealing a special 'Warp Point' located in the Alps, and custom photo cards with snow-capped peaks and characters. You can receive various rewards.
In addition, participants who write their wishes in the event will be given the opportunity to send their wishes directly to the tree at the top of the Alps through a lottery.
In particular, if the number of event participants exceeds 1 million, the 'Lighting Ceremony', the Alps Wharf Point Lighting Ceremony, will be broadcast live through Twitch and YouTube in mid-January.
'Genshin' is an open world action RPG set in the amazing world of Tibart, in which the player takes on the role of a 'traveler' who sets out on a journey to find his lost family and uncovers the mysterious secret of Tibart.
For more information about the Wonshin Alps event, visit the event webpage and the official cafe.
Event link: https://mhy.link/b774OCA6
'Wonshin' official website: https://genshin.mihoyo.com/ko
'Wonshin' Official Forum: https://forums.mihoyo.com/genshin
'Wonshin' official cafe: https://cafe.naver.com/genshin
Reference-bbs.ruliweb.com