No real bass, bad fit, constantly tangled cables – it doesn't have to be. We'll show you how to get the most out of in-ear headphones.
In-ears are compact and can deliver remarkably good sound. There is a huge selection, with some inexpensive representatives also convincing. But what do you do when in-ears cause problems and, for example, constantly turn into an impossible knot in your trouser pocket? There are good tips for the best experience, which we will show you below.
We'll start with the way you wear them, because you may have always worn in-ears the wrong way …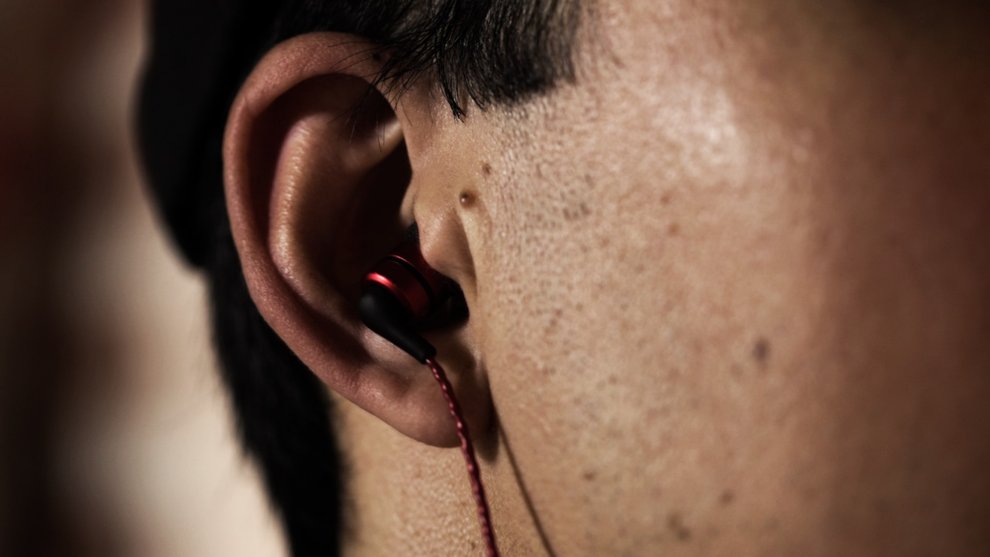 As shown here, most wear their in-ears in their ears. So exactly as the manufacturer shows it on the packaging and as described in the instructions. But the drooping headphone cable is sometimes a problem, because a slight pull on it or a quick head movement and the in-ears slip out of your ears. Studio and stage professionals wear their in-ears differently …
… you run the cable around your ear once. This ensures a secure fit and the in-ears don't fall out of your ears so easily – just like you need on stage at a live show.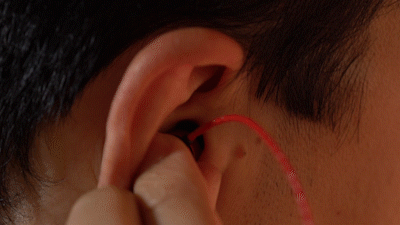 That's how it's done:
1. Insert it upside down in the ear so that the outgoing cable is facing up.
2. Then carefully guide the cable once around the auricle until it points down again. In principle it has to Lean against the ear like the temple of a pair of glasses.
3. That's it. Now the in-ears should sit better and not fall out.
This technique works very well with most models, but not all. In case of doubt, the only thing left is a new purchase in a music store. Because there are …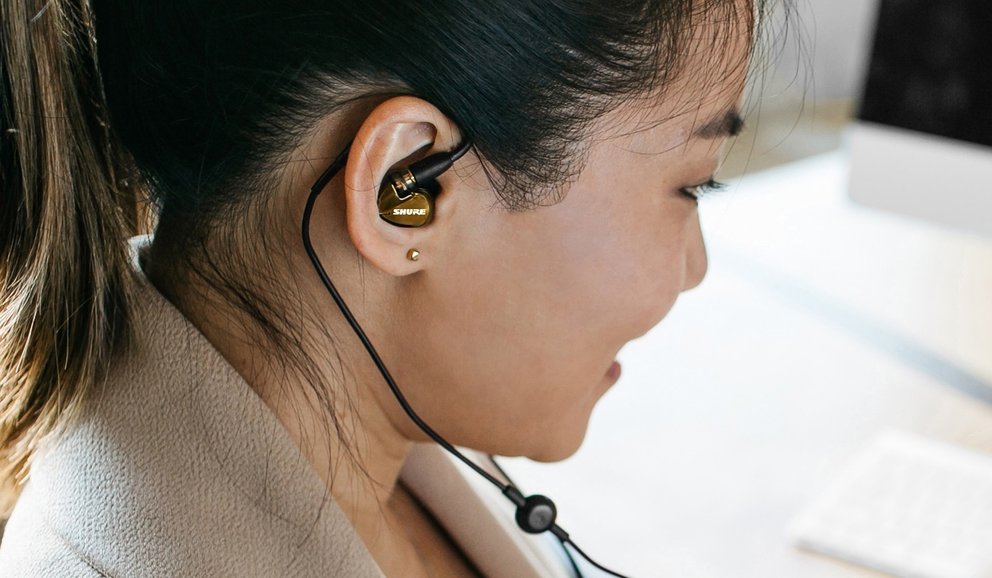 … so-called in-ear monitors for studio and stage have been tried and tested for years. They deliver a neutral sound and a bombproof fit. In addition, the end of the cable on the oh-piece is usually designed as a flexible wire that can literally be clamped to the ear. The headphones themselves are also designed for this type of wear, with the end piece pointing upwards.
This can be seen using the example of the professional brand Shure. The models from the American studio specialists sometimes cost several hundred euros – luckily there are also "entry-level models" such as the AIONIC 4 for 266 euros.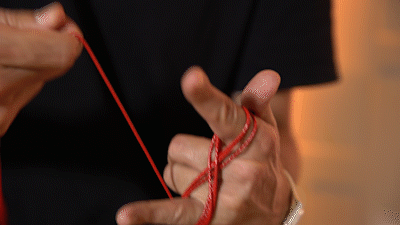 Cables make a mess of cables – that's the way it is. Some headphone manufacturers try to make their strings resistant to tangling with a fabric coating (Libratone Q Adapt In-Ear) or with particularly smooth surfaces (Soundmagic E80C). However, none of these tricks will help one hundred percent.
Quite ok – but unfortunately only to a limited extent recommendable are the various wrapping techniques, such as those found on YouTube. Tucking the cord around your hand or fingers is at least more beneficial than simply stuffing the in-ears into your trouser pocket.
We think: The winding tricks from YouTube are helpful, but not nearly as good as mechanical help in the form of …
… so-called cable managers, also known as Cable reels or winder. These are specially shaped plastic parts on which the headphone cable can be rolled up to prevent tangling. They are not expensive, so the Bobino Medium Cord Wrap is available for around 8 euros on Amazon.
If you are particularly economical, you can of course tinker something yourself …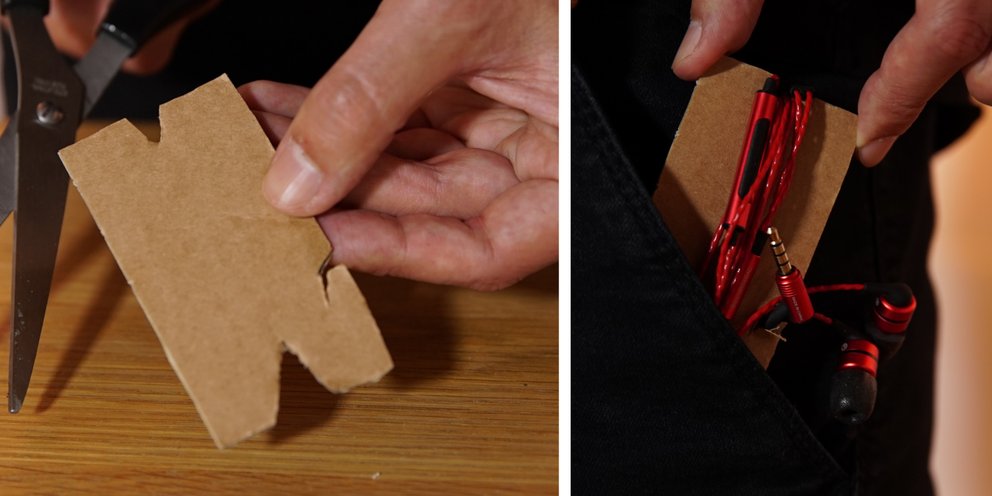 … just like we did in a few seconds. Simply cut a piece of cardboard to size with the scissors and the cable winder is ready for less than 1 cent. Those who are skilled in their craft would prefer to use a fretsaw and wood – it will last longer.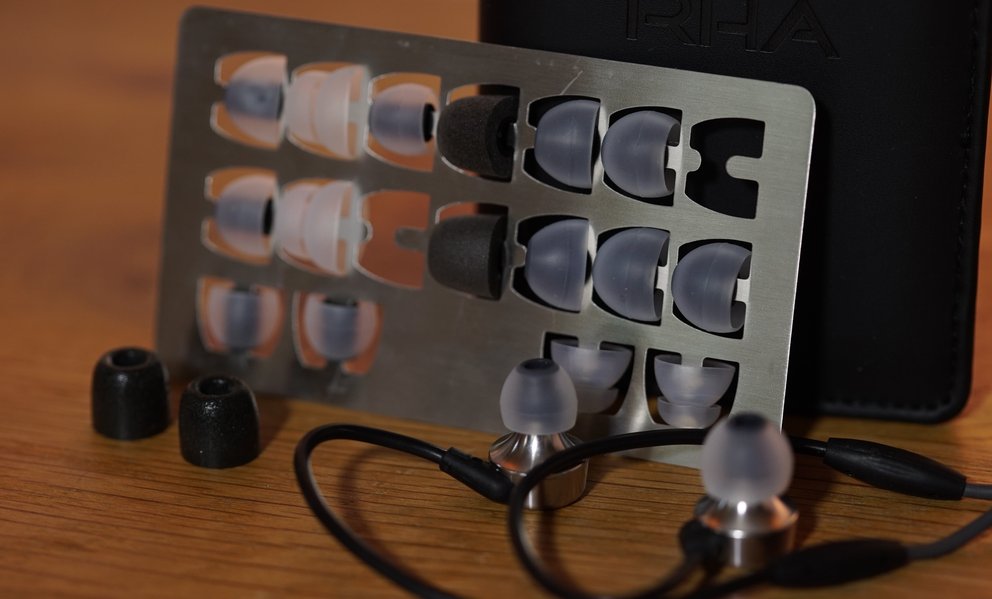 Let's get to the sound. The sound of in-ears largely depends on the correct fit. Choosing the right size of the eartips ("plugs") is incredibly important. Because a loose fit can rob even reference headphones of the bass and thus destroy the sound image. Our tip: Try different sizes – for each ear individually. Because sometimes you need a different size on the left than on the right. A good stereo image is only possible when both sides are perfectly seated, which is the prerequisite for top sound.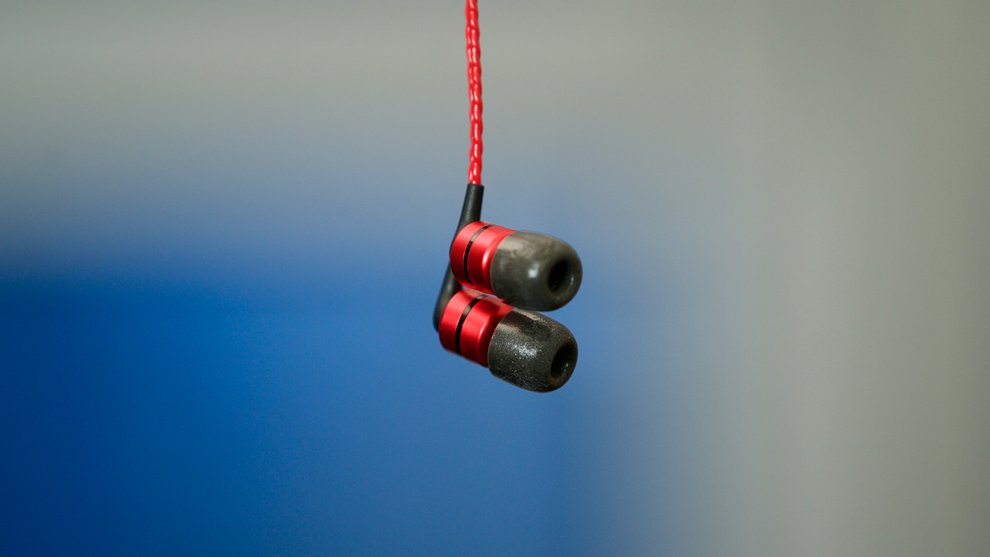 Ever thought about an update for in-ears? Normally, the eartips of in-ear headphones are made of rubber and are slipped onto the driver unit. So they should direct the sound into the ear and at the same time close the ear canal. The isolation allows the headphones to develop their intended sound and the ambient noise is blocked.
Some models – mostly from the upper price range – have copies Memory foam at. Here in the picture: Soundmagic E80C, our in-ear test winner.
In terms of its malleability, the material is reminiscent of corresponding visco mattresses and pillows, which adapt to the shape of the body. The shape memory polymer was originally developed by NASA.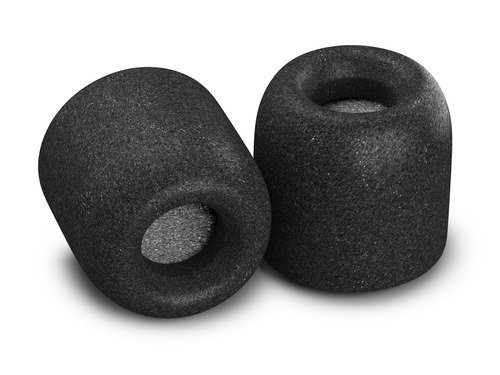 Memory foam tips can now be ordered as a replacement for the rubber adapter supplied. The selection is large, unfortunately there is no uniform designation for the essays. Here some examples:
Inairs Air2
Comply T-400
Conclusion: In the beginning, such an ear adapter that is remotely reminiscent of clay takes getting used to. But after numerous headphone tests, we can assure you: Memory foam earpieces are always the best choice in terms of fit and sound. Cheaper models can be "tuned" inexpensively with these accessories and can ideally replace an expensive new purchase.
Reference-www.giga.de