---
ING-Bank customers have to be careful. The consumer advice center warns that e-mails also make people fear the end of the TAN list in the name of the consumer advice center in North Rhine-Westphalia. An attempt is made to obtain the account holder's data. We'll tell you how to find out about the fraud.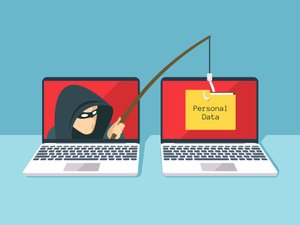 ING customers receive a phishing email with "TAN list before the end"
Anyone who has an account with the ING Bank could be the victim of a phishing attempt. The consumer advice center is currently warning that new phishing emails with the title "TAN list before the end"Are in circulation. The mail even refers to the consumer advice center in North Rhine-Westphalia, according to which there should be a "new secure card" that will be introduced soon (source: Consumer advice center). One should carry out a two-factor authentication and will enter there to enter his account details.
Neither the consumer advice center nor the ING are currently providing information about the switch to a new card. In fact, the attackers only want to tap the account data there and thus gain access to the account. If you get this or a similar email, then you should under no circumstances click on a link contained therein. No reputable bank would request such data by email. In a pinch, you should always reinsure yourself at the bank by calling them.
There is a simple way how to easily identify phishing emails. The sender's email address may look familiar at first. But if you move the mouse over the name or looks at the details with the exact email address of the sender, then this always looks dubious and never corresponds to the address of the bank. Such e-mails should be deleted and ignored immediately without an answer.
You can find out what phishing actually means here:
ING giro cards will soon cost 99 cents a month
If you have an ING account, you have to be careful. Soon you will have to pay 99 cents a month to use the giro card. The change will take effect in March 2022. Those who do not need the giro card can cancel the option via the app.
Reference-www.giga.de