We have covered a lot about Battlefield over the past few months. After all, the long-lasting shooter series from DICE got its latest entry with Battlefield 2042. But it is anything but the hoped-for great success, which is why many players are likely to look around for alternatives.
Battlefield 2042
Column: Season 1 could already be the death knell
Ironically, the ancestor Battlefield 3, which appeared in 2012, could now advance to one of these alternatives. Because with the so-called Reality Mod the originally very fast and action-oriented multiplayer shooter is supposed to become a real tactical experience in which team agreements and coordinated procedures are essential in order to achieve victory.
That's what Reality Mod is about
The Reality Mod was originally supposed to appear at the end of 2020, but the pandemic and numerous technical problems have pushed the release back and forth. Above all, memory leaks and the VoIP functionality gave the developers a headache according to their own statement.
But now there is finally the first gameplay straight from a match that shows you how tactically you have to act as a team. But see for yourself:
Link to YouTube content
What is the Reality Mod supposed to change in Battlefield 3? This shows the official website very informative. Because the mod should make the old shooter socially acceptable again and, above all, significantly more demanding. That means: No more running around in the middle of the hail of bullets. Instead, you have to coordinate with your team and, above all, come up with a plan.
Incidentally, the mod uses this as a technical substructure Venice Unleashed Framework, which enables significantly more features for mods compared to the original game. Among other things, the Reality Mod will offer you the following features:
New HUD: The entire user interface has been cleaned up and adapted to the realistic touch of the game. Apart from chat overlay and a compass, you will not get any further information.
Great battles: Games with over 100 players should take place on the servers.
Realistischeres Pacing: Thanks to a different weapon handling and an adapted movement speed, the Reality Mod should play much more leisurely.
Ingame-VoIP: Since the team agreement will be so important in the matches, the in-game communication via Voice-over-IP is particularly useful. This also includes several channels with position-based output.
New models and well-known destruction: In order to offer BF3 veterans enough new looks, the team has created numerous assets, from characters and vehicles to completely fresh maps. Of course, the destruction features known from BF3 should also be on board again, the older version of the Frostbyte engine makes it possible.
Dynamic weather and 24h cycle: It's not just the mood on the maps that changes depending on the prevailing weather and whether it's day or night. Your tactical approach is also influenced by it. After all, it's great to hide in the fog, and in broad daylight you're an easy target faster.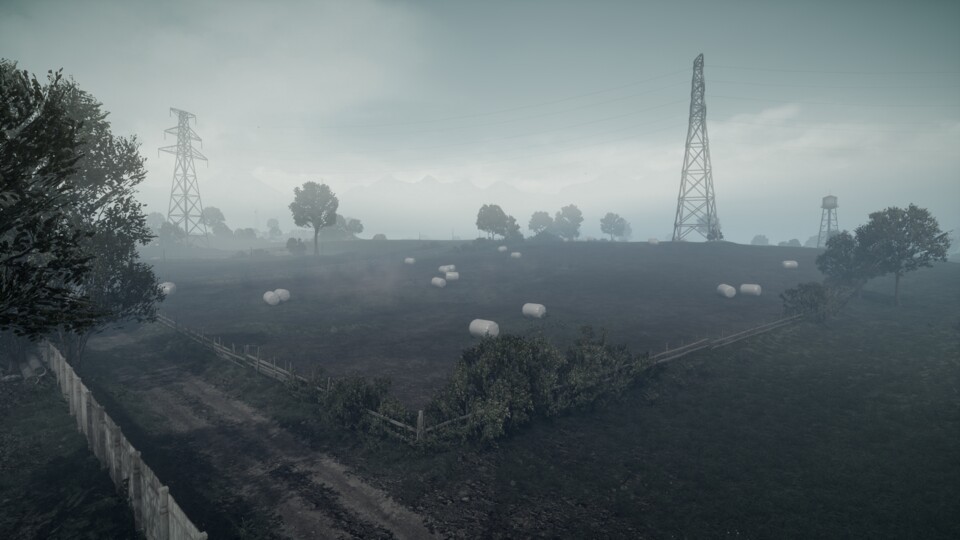 But they already have plans for the time after the release: One extensive roadmap should be implemented gradually after the launch of the mod. The planned features include, among other things Map editor, additional game modes and controllable vehicles.
Release trailer with a great atmosphere
By the way, an atmospheric release trailer appeared in September 2020 – in retrospect, it was a bit too hasty. But that doesn't detract from the atmosphere, which is why we recommend it to you again at this point:
Link to YouTube content
When can I play the mod myself? This question could now be floating around in your head after reading all the information. Unfortunately we cannot give you a specific date, but the team is working flat out to finally be able to provide a playable Open Alpha.
But there is one more important requirement to be able to play the Reality Mod: You have to be in legitimate possession of Battlefield 3 and own all released DLCs – regardless of whether via Steam or Origin, both versions should be supported.
If you want to network directly with the developers and always want to stay up to date, you can official Discord server join the mod.
What do you think of the Reality Mod? Would you give Battlefield 3 another chance thanks to this conversion, or does the old look put you off and stick with more modern genre representatives? Write us your opinion in the comments!
Reference-www.gamestar.de